The modern technological age - first the Internet, and more recently, the advent of social media - has made everyone an expert at just about anything imaginable. Us runners, or at least the obsessive-compulsive variety, are a particularly curious breed of expertise-seekers. We want to know what, when, and how much to eat; how far and how fast to run; how heavy and how often to lift weights; how much time to take off for injury, and how much cross training we should do; and we want to know what shoes to wear, if any at all, that is...
Our list of curiosities is peculiar to the casual observer. We count miles/kilometres instead of calories. We prefer Strava to Facebook. We are the high-performance runners (in lieu of the demeaning obsessive-compulsive label) - the runners who run to get faster (whether that's breaking 3hrs in the marathon, or breaking 13mins in the 5km), as opposed to the runners who run to stay healthy.
So in the age of super-foods, of detox juice cleanses, of low-carb, high protein, fat-is-good, gluten-free mumbo jumbo, where does the high-performance runner stand? Is conventionally evolving wisdom enough for us, or does our pursuit to test the limits change the advice we should be following? And seriously, should I run 50km a week, or should I run 150km a week?
Depending upon the domain you're seeking expertise in (diet, mileage, weights, psychology, perhaps even faith!), chances are there is a certain degree of polarisation in the arguments made for and against certain practises. You're either high mileage or low mileage, weights or no weights, low carb-high fat or high carb-low fat. And while the information age has made it easier to self-educate on these issues, it has also blurred the boundary between information use and information abuse. Where once we found advertisements on television, and information in scientific journals, now we find information and advertising in a single place: the internet. Twitter has become the playground of people with vested interests in both business and/or in science, which has made it difficult to decipher what's right and what's right($$)!
RUNNER'S TRIBE PAYS OUR WRITERS & FILM MAKERS TO CREATE EXCITING & ENTERTAINING CONTENT. HELP SUPPORT THESE PROFESSIONALS AND JOIN RT PREMIUM NOW.
TO VIEW THIS CONTENT PLEASE SIGN-UP TO RUNNER'S TRIBE'S MEMBERS ONLY PREMIUM CONTENT. WE HAVE SOURCED THE WORLD'S TOP WRITERS AND FILM MAKERS TO DELIVER ANY ATHLETE, COACH, PARENT OR FAN THE ULTIMATE PORTAL FOR ATHLETICS EDUCATION, ENJOYMENT AND INSPIRATION.

$9.95 AUD Monthly ($6.59 USD)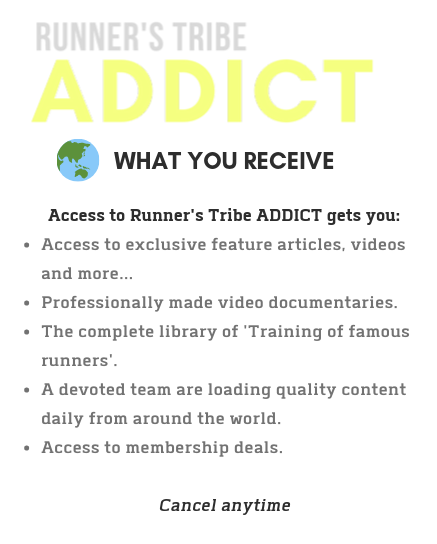 Yearly Plan (Worldwide) - BEST VALUE
$89.95 AUD Yearly ($59.56 USD)

$2.95 AUD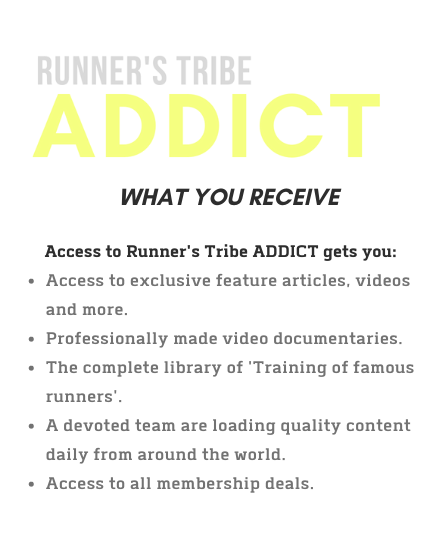 ALREADY A MEMBER? LOGIN BELOW