A column by David McNeill - Runner's Tribe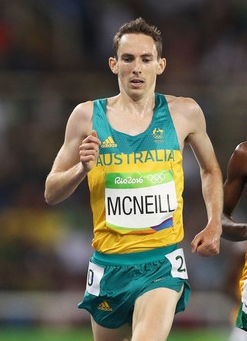 Too often in my career, I have walked off the track querying my performances; wondering why I ran so poorly when training pointed to something better…or wondering how on earth I ran as fast as I did when preparations had been poor. The latter scenario has never been so much a concern as it has been a blessing. But in the case of the former, I was always left wondering what it is I did to sabotage my performance; why, despite my best intentions, my performance didn't improve from one race to the next. I'd like to say the days of unpredictable performances are behind me, but I am human, and I am sure unexplained performances lie in my future. At some point or another, many of us have run a great race, fed off the motivation of that performance in preparation for the next race, and then run poorly that next time around. Why don't we improve sometimes? Why don't races always live up to expectations? What is it we do to sabotage training and performance gains?
Being overzealous is one factor. While it is sometimes easy to equate harder training with better performance, we sometimes jump the gun, and think training harder is the only answer, when often, the first answer is to be consistent. Imagine giving a lemon a squeeze, and getting some juice out of it. Rarely do you get all the juice out of the lemon with a single squeeze. More juice is yielded when we start to wring the lemon. Just as we wouldn't fetch another lemon before we'd squeezed all the juice out of it, sometimes, we need to keep training consistently before we start training harder. When we prematurely start to train harder, the balance between stress and adaptation is shifted, and we do not recover and adapt at the rate at which we are stressing our bodies. When we train consistently after already seeing improvement, subsequent improvement with the proverbial wringing of the lemon is actually a product of our body's ability to recover faster and more fully from training, so that we adapt quicker and more completely with each training session. Of course, the time comes when the lemon is dry, and you will need to fetch another. Learning when to be consistent and when to train harder represents the art of coaching and training.
RUNNER'S TRIBE PAYS OUR WRITERS & FILM MAKERS TO CREATE EXCITING & ENTERTAINING CONTENT. HELP SUPPORT THESE PROFESSIONALS AND JOIN RT PREMIUM NOW.
TO VIEW THIS CONTENT PLEASE SIGN-UP TO RUNNER'S TRIBE'S MEMBERS ONLY PREMIUM CONTENT. WE HAVE SOURCED THE WORLD'S TOP WRITERS AND FILM MAKERS TO DELIVER ANY ATHLETE, COACH, PARENT OR FAN THE ULTIMATE PORTAL FOR ATHLETICS EDUCATION, ENJOYMENT AND INSPIRATION.
$9.95 AUD Monthly ($6.59 USD)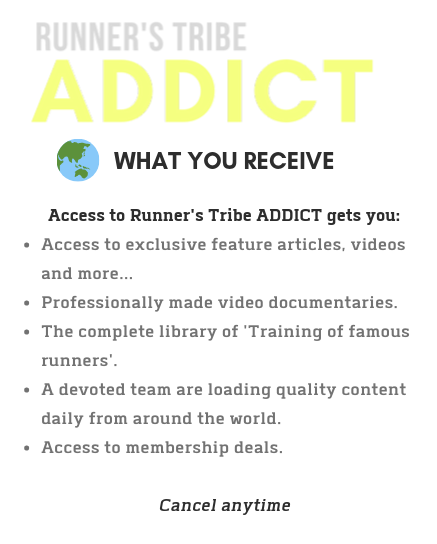 Yearly Plan (Worldwide) - BEST VALUE
$89.95 AUD Yearly ($59.56 USD)

$2.95 AUD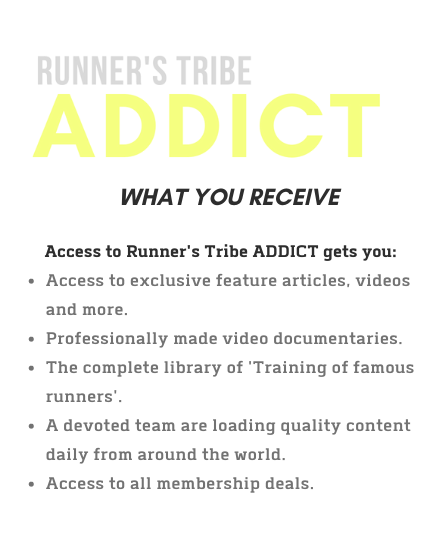 ALREADY A MEMBER? LOGIN BELOW