By Len Johnson
Two views of history have always appealed to my warped sense of the subject.
First influence was the 'good thing or bad thing' categorisation of historical events advanced by a little book usually known as 1066 and All That.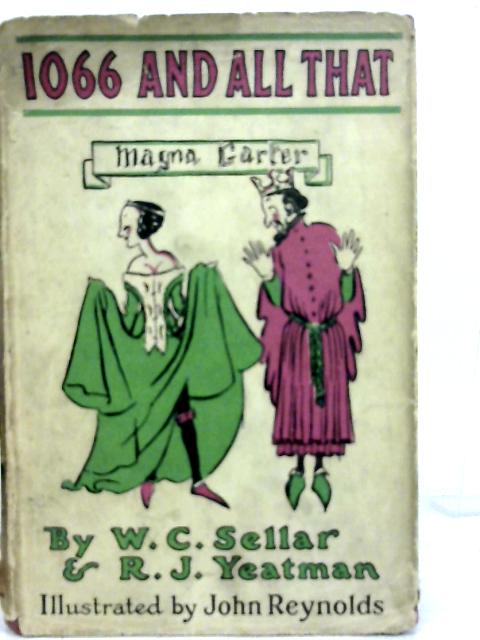 The full title of this tongue-in-cheek reworking of English history – 1066 and All That, Comprising All the Parts You Can Remember, Including 103 Good Things, 5 Bad Kings and 2 Genuine Dates – indicates its scope and intent: English history dated from William the Conqueror's victory at the Battle of Hastings and thenceforth things and kings could be characterised as either good or bad, while precise chronology was not that important (assumedly the Battle of Hastings was one of the two genuine dates).
The second – perhaps more serious, perhaps not; perhaps a misquote, perhaps not – was attributed to Chinese premier Zhou En Lai. Asked by US Secretary of State Henry Kissinger for his view on the influence of the French Revolution, Zhou replied from a perspective 200 years later: "Too early to tell."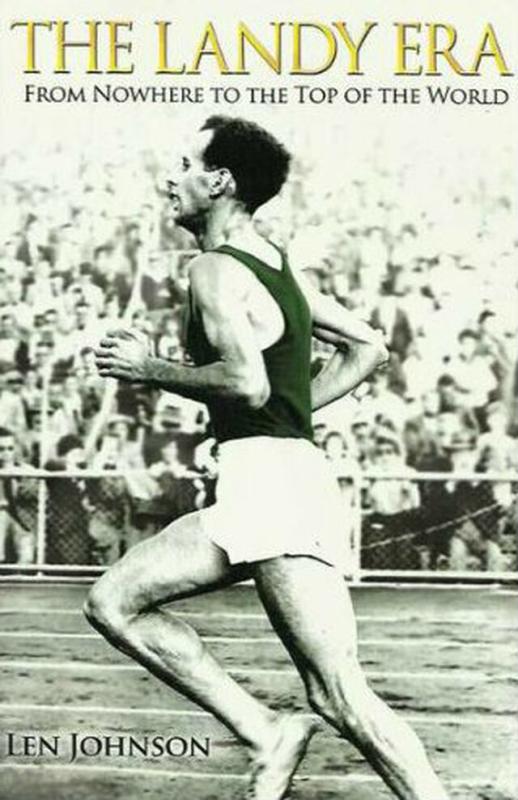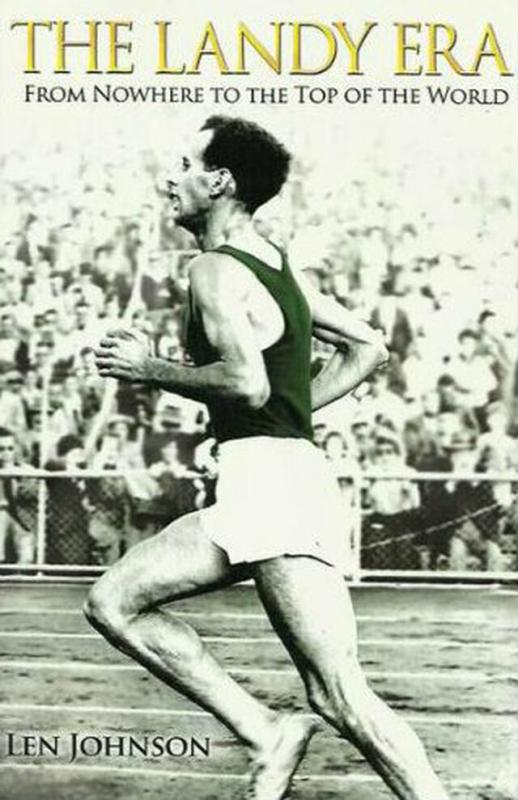 Keeping those two approaches in mind, how then to assess athletics in 2021. There were good things and bad things to be sure and good and bad monarchs still run the sport. But was 2021 a good year, a bad year, or a first taste of some new normal.
Let's answer the last one first. I'm with Zhou; it's too early to tell. There were times 2021 felt like a good year, times it felt like a second consecutive year like no other, and times when it seemed that this will be how life and sport plays out for the next little while.
Down here in the southern hemisphere, athletics 2021 'began' with a late-2020 prelude. In Victoria, the Milers Club competition returned with a classic battle over 3000 metres between Linden Hall and Lauren Ryan, won by Hall.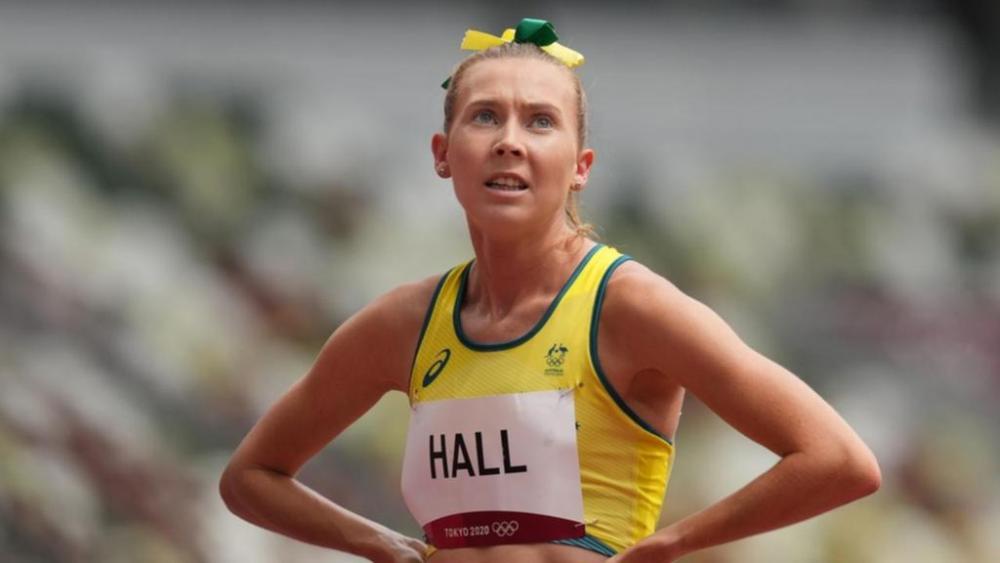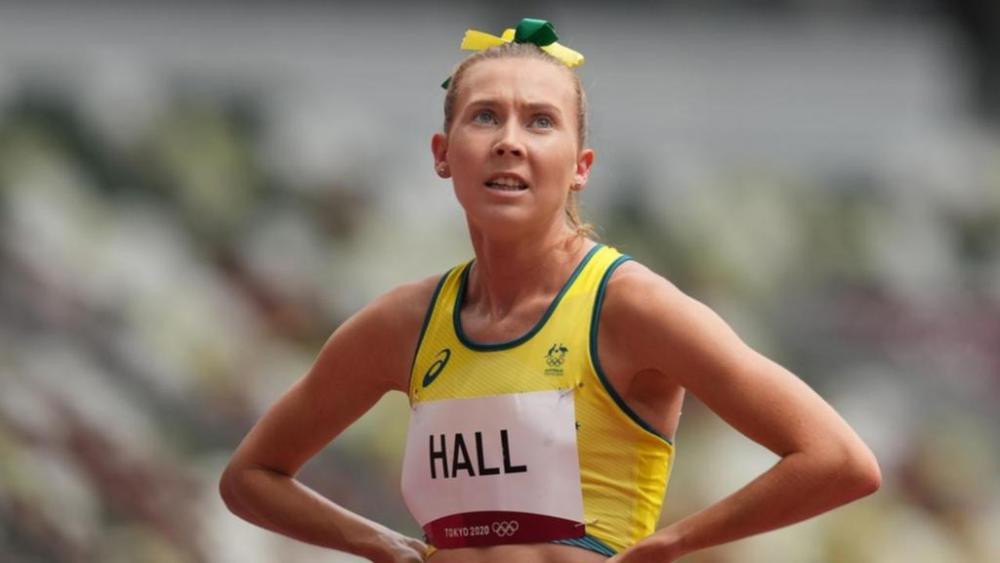 Athletics really got back on Australia Day, 26 January, 2021 with the delayed running of the 2020 Zatopek 10,000. Brett Robinson won the men's race; Rose Davies prevailed in an exciting battle with Izzie Batt-Doyle in the women's. Both women would go on to run the Olympic 5000 metres. Hall opened her 1500 campaign with a classy win.
This was undoubtedly a good thing, as was the remainder of the Australian domestic season. The virus was in retreat, the national championships – cancelled the year before – were locked in for Sydney. The postponed Olympics loomed on the near horizon. Things looked to be back to normal. What could possibly go wrong?
This good vibe persisted right through the season. At the nationals, Nicola McDermott previewed her Olympic silver medal with a 2m clearance in the high jump, the first Australian woman to achieve that height. Jye Edwards won a titanic battle with Stewie McSweyn to take the 1500 in 3:33.99. A few weeks earlier Linden Hall had become the first Australian woman to better four minutes.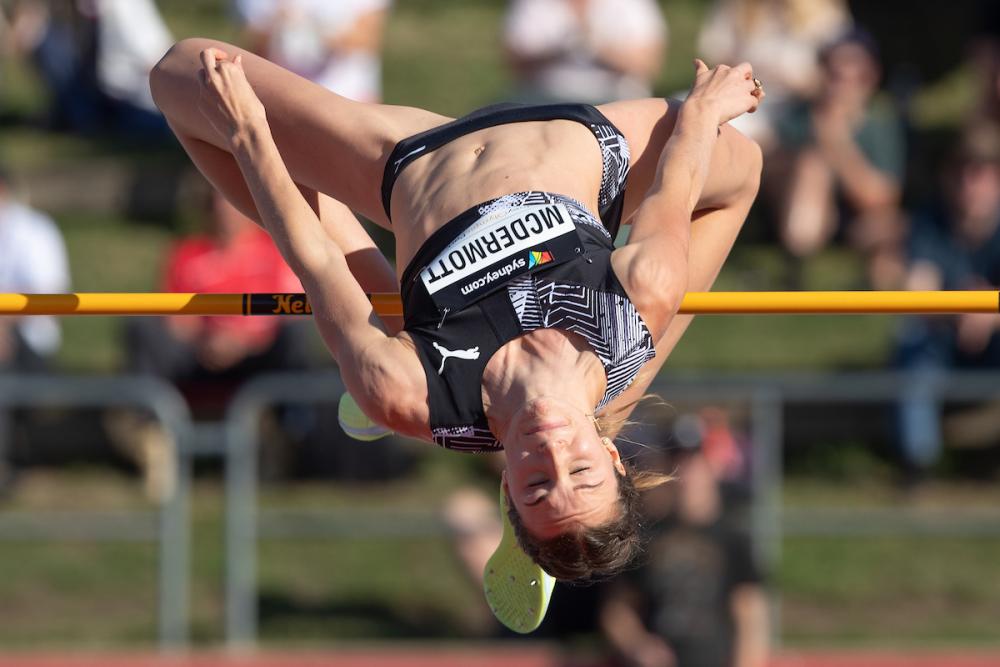 Overseas, two further Australian Olympic contenders emerged in Ollie Hoare and Charlie Hunter. Hoare ran 3:32 indoors for 1500 and Hunter twice improved the national indoor mile record.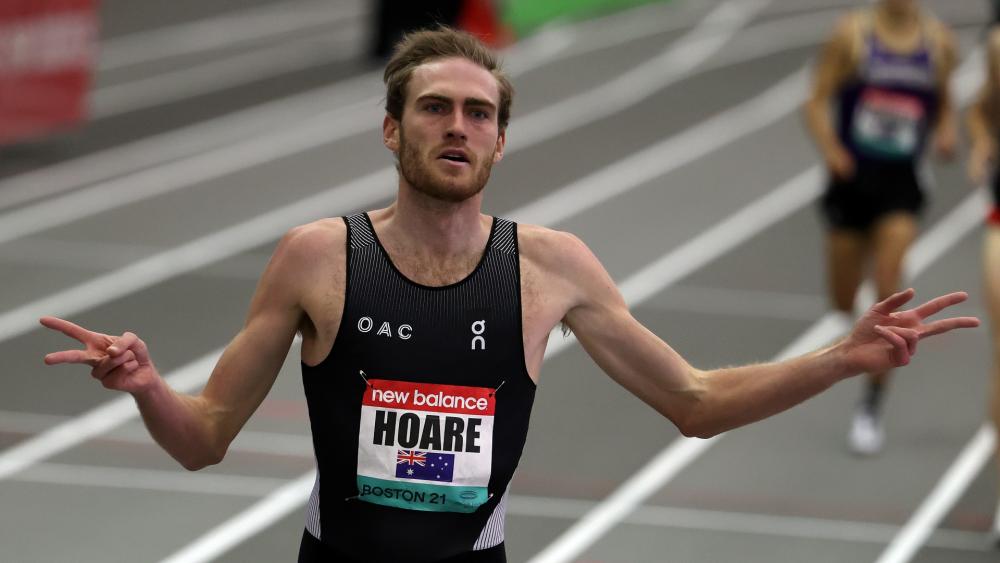 Apart from those curmudgeons at 1066 and All That and Zhou "Too Early to Tell", who could possibly disagree things were on the up.
All too soon, however, we were back in year-like-no-other territory. A resurgence of the virus in Japan threatened the Olympics anew. Would the postponed Games ultimately join the ones scheduled during two World Wars as Cancelled Games. Elsewhere, competition returned, but crowds didn't with meetings being held in Empty stadia.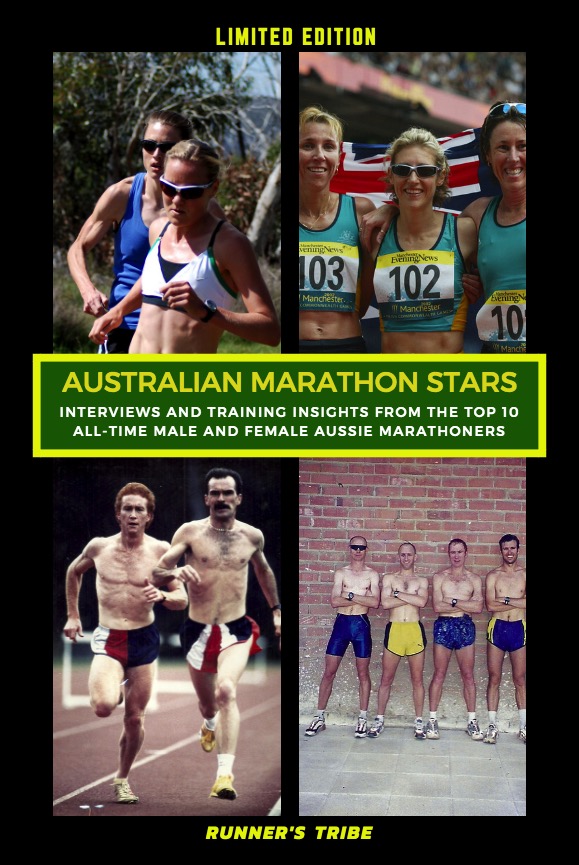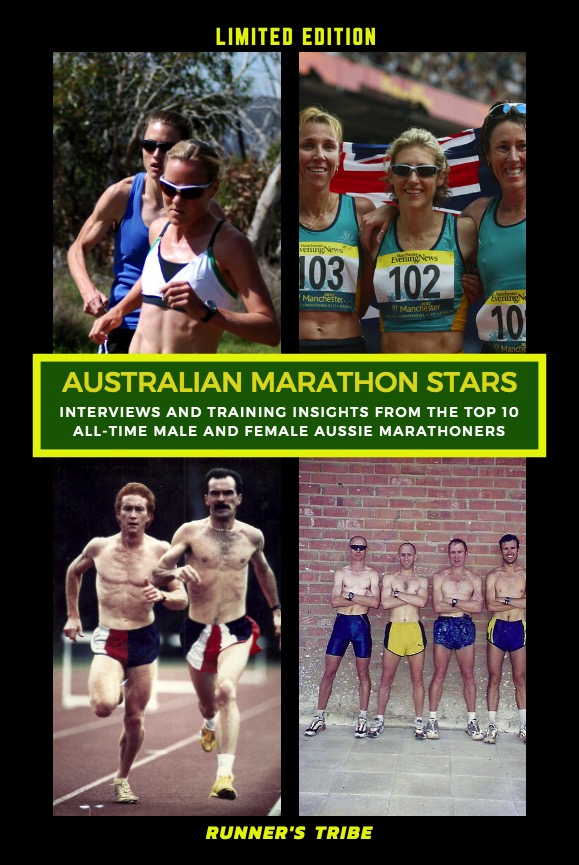 International events, some already postponed once, were pushed even further back. China was unable to hold the World Indoors, originally scheduled for March; Australia, having postponed the 2021 world cross-country championships once, now realised there was little prospect of the championships being open to all comers even in early 2022 and pushed them even further back. They are now scheduled for 18 February, 2023 – my birthday; so, World Athletics, Athletics Australia, NSW government and Bathurst LOC, make it happen.
The year in Australia ended with the rejection of the proposal for 'big' athletics and Little Athletics to come together as One Athletics, a proposal overwhelmingly supported at grass roots level in both bodies but mystifyingly rejected by two of the eight senior state and territory associations and five of their Little Athletics counterparts. Undeniably, a bad thing.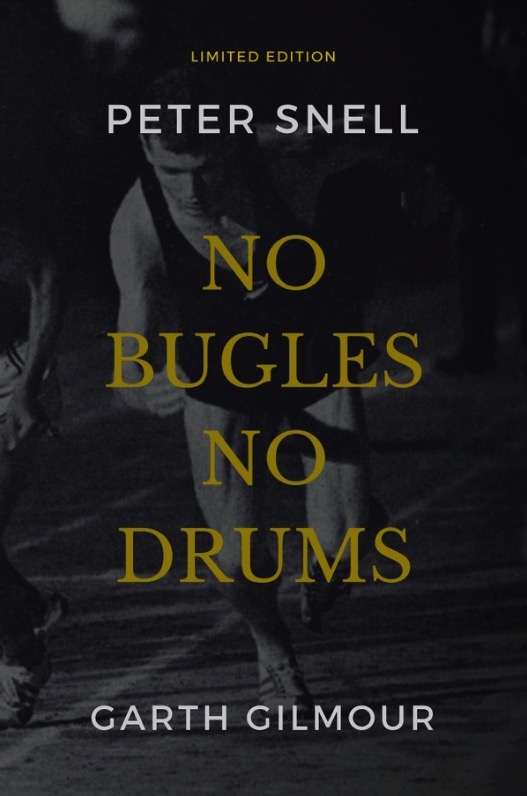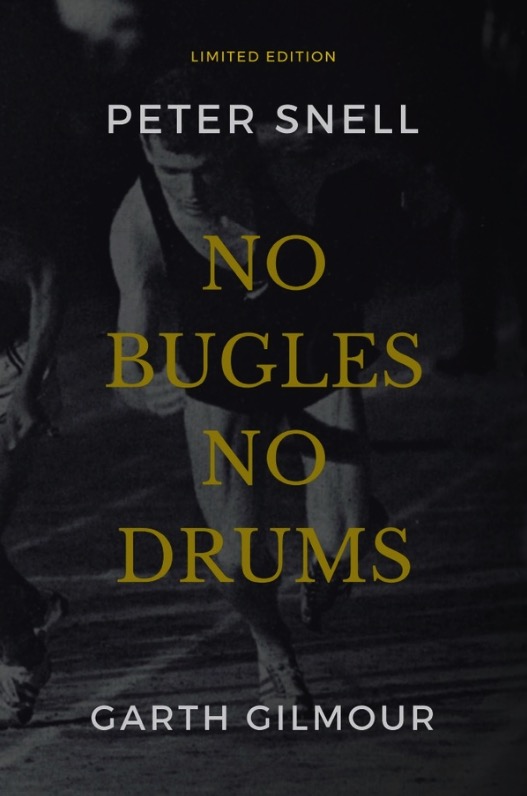 Other bad things domestically, included the cancellation of the national cross-country championships (the second consecutive year NOT running) along with most of the major commercial road events. That trend was reversed late in the year with the Melbourne Marathon festival able to go ahead on 12 December.
Internationally, the Tokyo Olympics and Paralympics were held. A sterile, crowd-free Games perhaps, but an Olympic Games. Australia took out three medals – silver to Nicola McDermott in an exciting high jump competition, a first ever Australian decathlon medal with a bronze to Ash Moloney, and another bronze to world champion javelinist Kelsey-Lee Barber.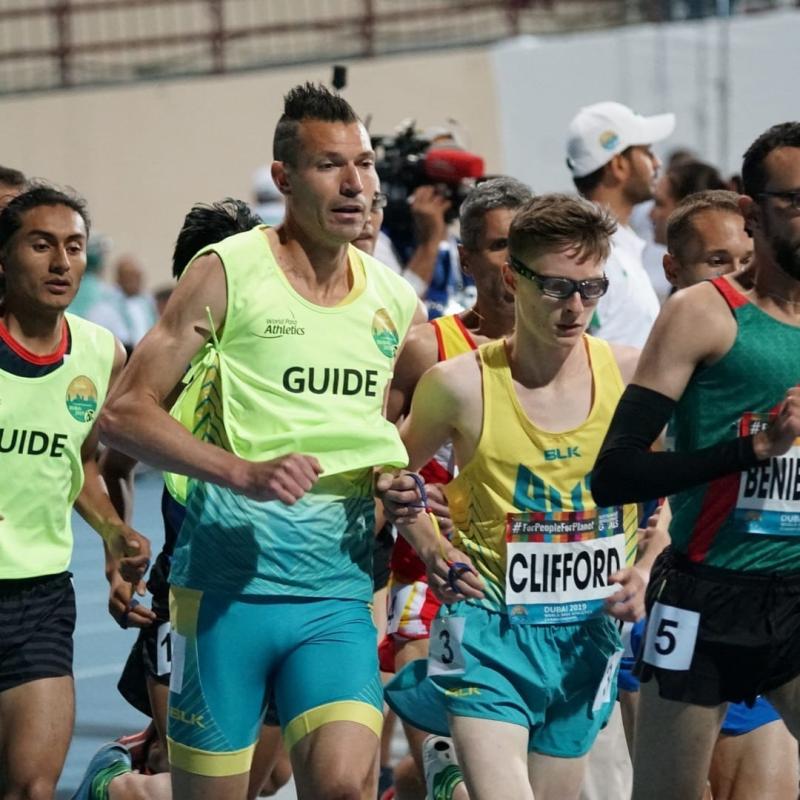 Australians, many of them watching from locked down homes, lapped up the television coverage of events in our time zone, then did it all over again as the Paralympics, as athlete stars including Madison de Rozario, Michael Roeger and Jarryd Clifford engendered a fuller appreciation of their events to viewers.
It was a good year for Olympic top eights – apart from the medallists, Kathryn Mitchell, Jemima Montag, McKenzie Little, Brooke Stratton, Linden Hall, Eleanor Patterson, Peter Bol, Matt Denny, Brandon Starc, Stewart McSweyn and Rhydian Cowley attained that status, and Australian records were set by Bol (two at the Games), Moloney, McSweyn (2), McDermott (3), Catriona Bisset, Hall (2), Jessica Hull and Nina Kennedy.
2021 brought good things and bad things. It may be too early to tell, but it ends with grounds for optimism that good is gaining the upper hand.