In a daring move that has taken the athletics world by surprise, Africa's swiftest sprinter, Ferdinand Omanyala, has opted for a significant change in coaching as he readies himself for the highly awaited Olympic Games set to unfold in Paris, France. Omanyala, who was previously under the mentorship of the renowned coach Duncan Ayiemba, has made a strategic transition, entrusting his training to the able hands of coach Geoffrey Kimani. This strategic move aims to propel Omanyala to the pinnacle of his career, starting with a promising outing at the Olympic Games and a packed 2024 season.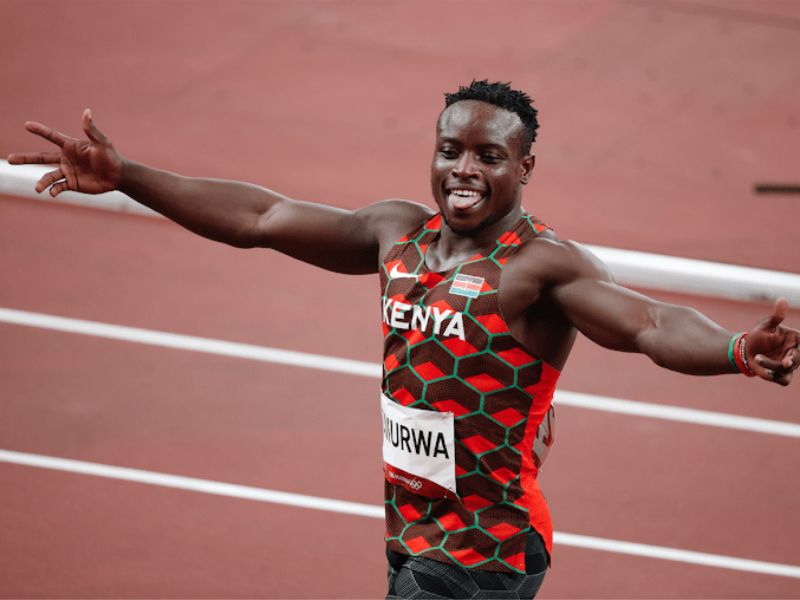 In a conversation with Pulse Sports Kenya, Omanyala conveyed his unwavering commitment to this new coaching arrangement while expressing heartfelt gratitude to Coach Ayiemba for the substantial role he played in his impressive journey. Omanyala expressed, "I have decided to work exclusively with Geoffrey Kimani. I wish to acknowledge Duncan for his invaluable contributions over the years."
The newly appointed coach, Geoffrey Kimani, could barely contain his enthusiasm as he embarked on this pivotal role in shaping Omanyala's future. Kimani took to his Twitter platform to share his anticipation, stating, "A New Dawn… Back on the right track, and deeply honored to assume the position of Sprints Coach to Ferdinand Omanyala as we head into a demanding 2024 season. Our season commences with the World Indoors in March 2024… Let the hard work begin!"
Omanyala has already initiated light training sessions as he diligently prepares for the Olympics, determined to outshine his prior performance at the World Championships. He vows to exert extra effort to ensure he doesn't disappoint his dedicated fan base as the 2024 season unfolds.
Reviewing his 2023 season, the 27-year-old sprint sensation experienced a season marked by ups and downs. His journey kicked off on a positive note with a fruitful indoor tour, followed by commendable appearances at the Diamond League Meetings, where he consistently secured a place among the top performers. Omanyala etched his name in the annals of history by becoming the first Kenyan to clinch victory in the 100m at the Diamond League Meeting, an extraordinary achievement in Monaco.
However, the World Championships presented a unique challenge. Despite a promising start in the Heats and semifinals, Omanyala faced adversity in the final, eventually finishing in the seventh position. Unfazed, he is determined to intensify his efforts and ensure he does not disappoint his dedicated supporters as he embarks on the promising journey that is the 2024 season.
Ferdinand Omanyala's coaching transition, coupled with his indomitable spirit, paves the way for a captivating voyage towards Olympic success. With a new mentor guiding his path, Omanyala's quest to establish himself as the fastest man on the planet continues, eagerly anticipated by fans across the globe.
Source: Pulse Sports Kenya