Dublin, Ireland – The Dublin Marathon bore witness to an exhilarating display of athleticism, with Belfast's Stephen Scullion securing a commendable third-place finish in the men's category. The highlight of the day was undoubtedly Ethiopian runner Kemal Husen's impressive victory, where he not only claimed first place but also established a new course record by crossing the finish line in an astonishing two hours, six minutes, and 52 seconds. This remarkable feat shattered the previous record, held since 2019 by Othmane El Goumri, by an impressive one minute and 14 seconds.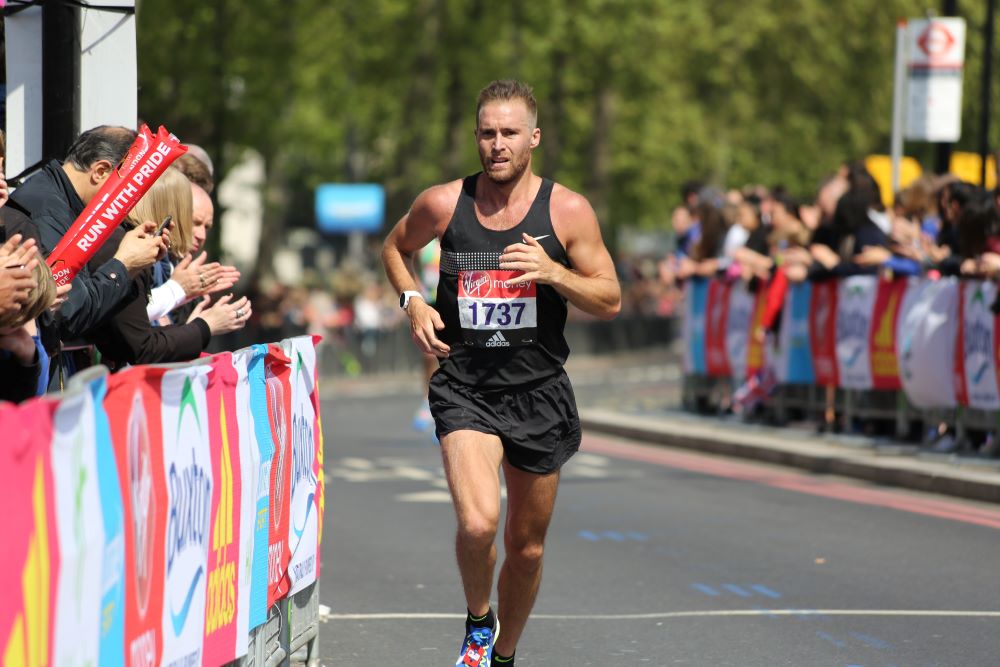 Scullion's noteworthy performance also earned him the top spot in the concurrently held Irish Championship, with Ann-Marie McGlynn achieving the highly coveted national women's title.
In the women's division, Ethiopia's Amente Negash emerged victorious, setting a personal best time of 2:26.22. She managed to maintain a slight 42-second lead over Kenya's Joan Kipyatich, while another Ethiopian, Genet Abdurkadir, secured the third position, finishing just 45 seconds behind.
Ann-Marie McGlynn, a tenacious 43-year-old runner hailing from Strabane, delivered a stellar performance, completing the marathon in 2:34.13. This victory marked her first-ever win in the Irish national marathon event. Second place in the Irish Championship was claimed by Gladys Ganiel, representing North Belfast, who crossed the finish line with a time of 2:37.08. The third position in the national event's podium went to Sorcha Loughnane from Donore.
Stephen Scullion, who had previously finished as the overall runner-up in Dublin in 2019, expressed his joy and relief after overcoming what he described as a challenging period in his life. Opening up about his struggles with mental health, Scullion found solace and success on the marathon course. He completed the race in 2:12.01, marking his second-fastest marathon performance and his best run over the 42-kilometer distance since setting the Irish record of 2:09.49 in London three years ago.
View this post on Instagram
Despite the doubts and difficulties he faced, Scullion tenaciously fought off competitors to secure a well-deserved place on the podium, narrowly edging out Kenya's Kimal Kipruto by a mere four seconds. Scullion emphasized the importance of finding enjoyment and support from the crowd in his journey to success, saying, "I needed to believe in myself again."
Scullion's remarkable performance in Dublin has reignited his confidence in his athletic abilities, with his sights set on the upcoming Paris Games. Despite the daunting qualification standard of 2:08.10, Scullion remains determined. An alternate path to Paris qualification is available, allowing top-five finishers in one of the 14 prestigious platinum marathons worldwide to secure their spot.
In a race filled with remarkable talent, another Ethiopian, Asefa Bekele, also finished in under 2:12, with a time of 2:11.57, securing fifth place. Leevale's Ryan Creech claimed the second spot in the Irish Championship with a time of 2:14.08. Meanwhile, Ryan Forsyth from Newcastle AC rounded off the national event's podium positions with an impressive debut marathon time of 2:14.43.
Kemal Husen's astonishing course-record victory in the men's race also saw him beat his personal best by a remarkable one minute and 17 seconds, a feat previously achieved during his sixth-place finish at the Dubai marathon in February.
Husen's triumph was somewhat facilitated by the early withdrawal of the defending champion, Morocco's Taoufik Allam, who suffered an apparent hamstring injury.
Kildare native Patrick Monahan celebrated his seventh victory in the wheelchair race, completing the race in 1:41.04. Monahan is set to continue his athletic journey at the upcoming New York Marathon, where he has previously secured top-five finishes.
The Dublin Marathon served as a showcase of exceptional endurance and unwavering determination, with athletes from around the world setting new records and leaving an indelible mark with their incredible talents.