People who love sports are feeling very sad because John Nuttall, a famous athlete, has died. He won a bronze medal in the Commonwealth Games in 1994 and was in the Olympics in 1996. He had a sudden heart attack on November 9 and passed away at the age of 56.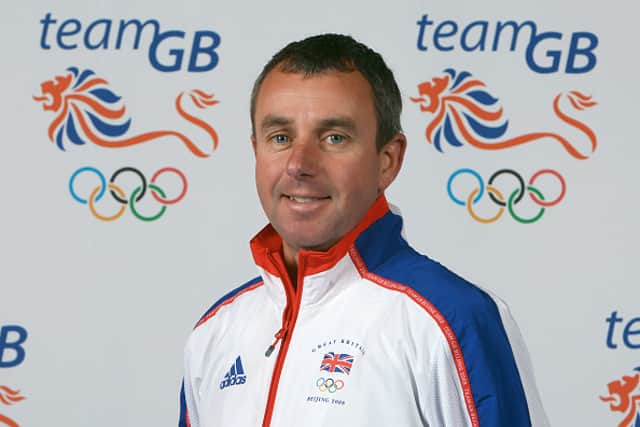 His wife, Liz McColgan, said, "A much-loved dad, son, brother and husband. For those that loved John, our hearts are breaking."  His daughter, Hannah Nuttall, also said, "I cannot believe that this day has come so soon and unexpected and that you are no longer with us, my heart is completely broken."
John Nuttall started being a great athlete in the 1980s when he was young. He won a special race in 1985, and his record from that race still stands today. He also won a bronze medal in another race that summer.
After going to study in the United States, he became even better. He competed in big races like the World Championships and the Commonwealth Games. In 1996, he had his best year, winning many races and being the best in the UK for 3000m and 5000m.
Nuttall was not just good on the track; he also helped other athletes and coached them. After he stopped running, he worked as a coach for many years. He even moved to Qatar to teach athletes there.
Now, people remember John Nuttall not just for his running but also for being a good coach and a friend to many. The world of sports is sad because he will be missed.