In a startling development, Titus Ekiru, a highly acclaimed marathon champion, has been slapped with a ten-year suspension from the world of athletics due to his involvement in a major doping controversy. Ekiru, widely acknowledged as the sixth-fastest marathon runner in history, found himself embroiled in a precarious situation after failing two separate urine tests for banned substances in 2021, coinciding with his triumphs in the Milan and Abu Dhabi Marathons.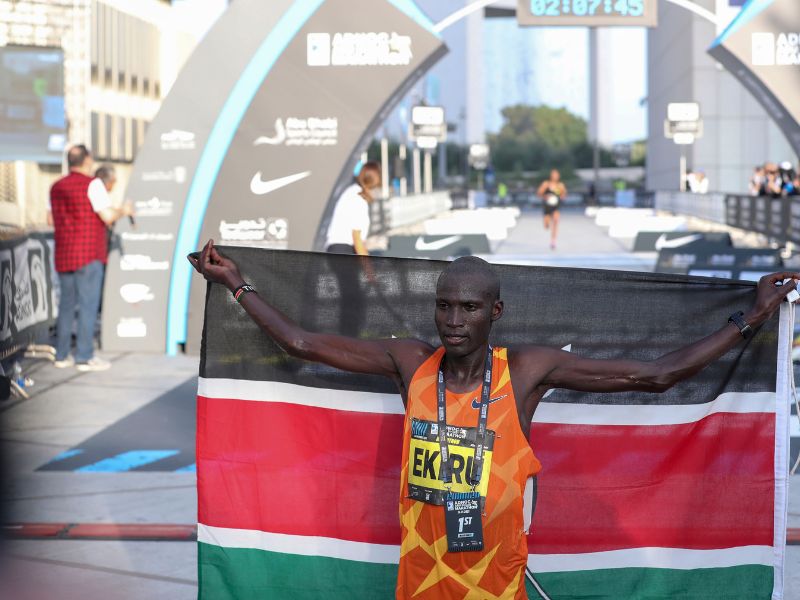 The 31-year-old Kenyan athlete initially vehemently rejected the doping allegations, maintaining that the positive test results were a result of genuine medical treatments. However, his defense took a deceptive twist when he resorted to forging medical records with the assistance of an unidentified senior physician who had supplied him with the prohibited substances.
In an effort to establish his innocence, Ekiru submitted these counterfeit documents to the Athletics Integrity Unit (AIU) as part of his initial defense. Nonetheless, the AIU, supported by a senior medical official from the Nandi County Government in Kenya, expeditiously exposed the fraudulent nature of the hospital records.
In its official statement, the AIU declared, "Based on the information obtained from the Hospital, the AIU deemed that the Athlete's explanations for the First Adverse Analytical Finding and the Second Adverse Analytical Finding were spurious and that the medical documents submitted to substantiate those explanations were fabricated/fraudulent documents."
View this post on Instagram
Ekiru's doping infractions were quite specific, encompassing testing positive for Triamcinolone Acetonide after his Milan Marathon victory and Pethidine following his conquest in Abu Dhabi. On both occasions, he asserted that these outcomes were a consequence of legitimate medical treatments.
Last year, the case was revisited, and the AIU, in conjunction with the Anti-Doping Agency of Kenya (Adak), temporarily suspended Ekiru in June 2022. Faced with substantial evidence against him, Ekiru chose to abandon the case in July. Subsequently, the AIU concluded its disciplinary tribunal and issued its verdict on Monday.
The AIU imposed a mandatory four-year suspension for anti-doping violations, which was extended by a maximum of two years to a total of six years due to "aggravating circumstances." Furthermore, a separate four-year ban was meted out for "tampering" with evidence, with the two suspensions set to be served consecutively, resulting in a 10-year suspension.
The AIU expounded, "The AIU deems that Aggravating Circumstances are present in relation to these violations, particularly that the Athlete committed multiple Anti-Doping Rule Violations, engaged in duplicitous or obstructive conduct to elude the detection or adjudication of an Anti-Doping Rule Violation, and engaged in Tampering during Results Management."
David Howman, the AIU's chair, underscored the collaborative efforts of government officials, Adak, and the AIU to eradicate doping in Kenyan athletics and unearth any potential networks involved. He conveyed a resounding message to athletes and their support networks, stating, "For athletes involved in doping and those who assist them, this case sends an unequivocal message – there is nowhere to hide."
The senior doctor who colluded with Ekiru remains unnamed but has been referred to criminal authorities in Kenya for further investigation.
Titus Ekiru, celebrated for his extraordinary long-distance running feats, has had all his results from the Milan Marathon on May 16, 2021, annulled. He retains the right to appeal this decision to the Court of Arbitration for Sport.