In a landmark move toward inclusivity, the TransLantau races, part of the UTMB World Series events, have opened their doors to visually impaired athletes, allowing them to compete with guide runners. Liang Zhang, a 44-year-old Hong Kong runner who has been visually impaired since birth, is eagerly taking advantage of this progressive shift as he gears up for the 25km event scheduled for this Sunday.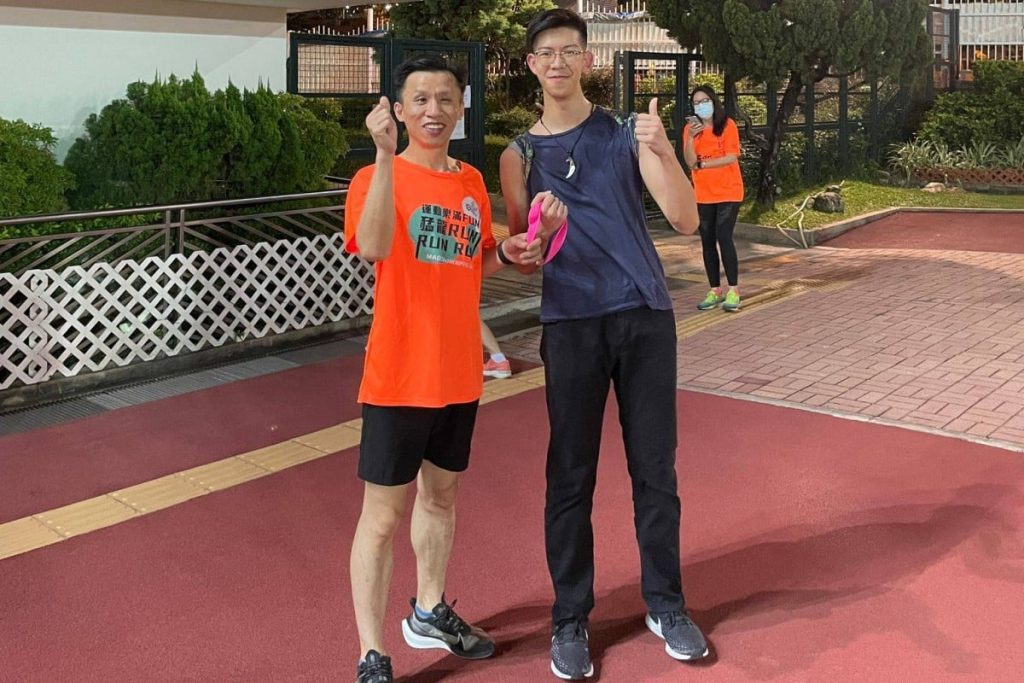 Traditionally, the TransLantau races, organized by UTMB, did not accommodate visually impaired participants with guide runners. However, a recent policy update now permits adaptive athletes, physically capable of completing the course, to have guides accompany them during the race or specific segments.
Zhang, an active participant in the Fearless Dragon running club, renowned for its clever Cantonese pun meaning "blind" and "deaf," expresses excitement about this newfound inclusivity. The Fearless Dragon running club fosters a collective spirit of unity and resilience among its members.
"At Fearless Dragon, we embody a 'we can' spirit, firmly believing that together, we can overcome any obstacle. Despite our disabilities, we possess the capacity to achieve extraordinary feats when united," Zhang passionately expressed.
The TransLantau, a respected UTMB World Series event, recognizes participants with "stones" upon completing the race, contributing to their qualification for the final UTMB event in Chamonix. This weekend's event, featuring races of 129km, 100km, and 50km, is anticipated to serve as a notable platform for showcasing the capabilities of adaptive athletes.
View this post on Instagram
"Ultra running brings me immense joy, and with a guide runner by my side, I can focus solely on the race without overthinking. I am confident in my ability to complete the course, trusting that my guide runner will lead me to the finish line. I have unwavering faith in the Fearless Dragon team and our guide runners," Zhang remarked.
Beyond his personal journey, Zhang sees the amended rules for adaptive athletes as an educational opportunity for the Hong Kong community, aiming to challenge prevailing perceptions about the capabilities of runners with disabilities.
"These updated rules spotlight what we can achieve, shifting the narrative from our limitations to our capabilities," he emphasized.
Mok Kim-wing, founder of the Fearless Dragon Running Club, expresses gratitude for the policy change, hoping it will inspire "more individuals with disabilities" to participate in trail running. He underscores that the challenges faced by adaptive athletes in reaching mountain tops or pursuing trail running dreams stem from the lack of opportunities, not their abilities. The club envisions a future where trail running becomes more accessible to individuals with diverse abilities, fostering a community that celebrates the determination and accomplishments of every participant.
Source: scmp.com