Benita Willis: Legends of Athletics Key Sessions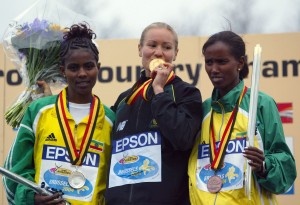 Australia's first World Cross Country Champion (winning in 2004; our only individual medallist to date), a 4 time Olympian and multiple Australian record holder (2000m, 3000m, 5000m, 10,000m and Marathon), Bronze medallist at the World Half Marathon Championships (2003) along with numerous other titles and achievements, Benita Willis is no stranger to success! Through all of this she has always remained humble, positive and friendly to whomever she encounters – a great role model for younger (and not so young) runners. Like many runners, she keeps (or has kept) a training diary which, for many past and present Geelong Region Cross Country runners, we were lucky enough to get a small peak into, courtesy of the numerous newsletters written by past Geelong running stalwart and tireless volunteer, Neil MacDonald (which can now be accessed online at: http://grcc.net.au/archives.html). Leading up to her 8th placing at the 2003 World Championships (an Australian record of 30:37.68), Benita gave us a look into her training prior to this race, in issue #36 of the aforementioned newsletters. One workout I will look at is detailed below:
Session leading up to World Championship 10,000m in Paris:
Tuesday – 29/7/2003
Track Session @ Kingston Track (in racing flats).
3 x 1600m (lap jog recovery between)
4:44 (74, 71, 70, 68) – 'kick down'
4:43 (74, 68, 74, 66) – 2nd/4th lap 'fast'
4:44 (73, 72, 70, 68) – 'kick down'
RUNNER'S TRIBE PAYS OUR WRITERS & FILM MAKERS TO CREATE EXCITING & ENTERTAINING CONTENT. HELP SUPPORT THESE PROFESSIONALS AND JOIN RT PREMIUM NOW.
TO VIEW THIS CONTENT PLEASE SIGN-UP TO RUNNER'S TRIBE'S MEMBERS ONLY PREMIUM CONTENT. WE HAVE SOURCED THE WORLD'S TOP WRITERS AND FILM MAKERS TO DELIVER ANY ATHLETE, COACH, PARENT OR FAN THE ULTIMATE PORTAL FOR ATHLETICS EDUCATION, ENJOYMENT AND INSPIRATION.
$9.95 AUD Monthly ($6.59 USD)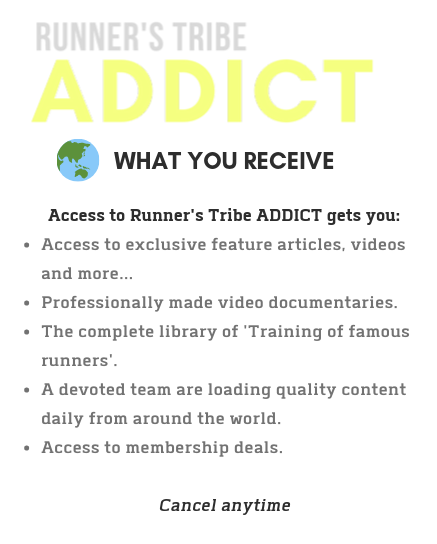 Yearly Plan (Worldwide) - BEST VALUE
$89.95 AUD Yearly ($59.56 USD)

$2.95 AUD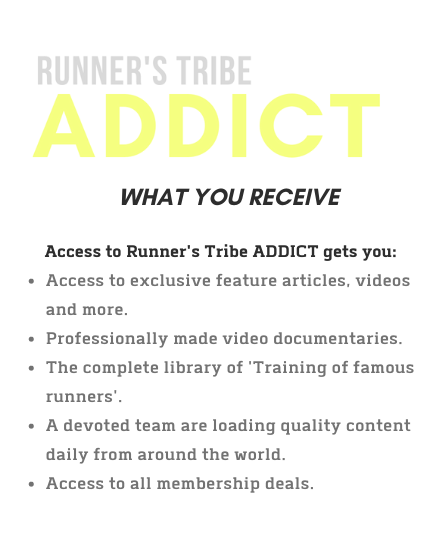 ALREADY A MEMBER? LOGIN BELOW