The following is taken from Neil MacDonald's interview with Sonia O'Sullivan in Jan 2003 (which can be accessed online at: http://grcc.net.au/archives.html).
Neil MacDonal:  What sort of training did you do during your pregnancy?
Sonia O'Sullivan: Lots of walking, some with Ciara in the pram but she is getting a bit old for that now. Up until 20 weeks I ran, including some track sessions. I even ran a few races in England. I ran a Ten Mile Road Race in Ireland, the Ballycotton Ten. I"d never run it before and I missed the course record by about 5 seconds. The race had a great atmosphere. I only got to run it because it was transferred from March to June because of the "Foot and Mouth" problem so Nick and I had a chance to run. When I was about 19 weeks pregnant I won an All-Women"s Race against some pretty decent runners in Newcastle. I ran about 27 minutes for 5 Miles. By this stage I had a sore foot but I had races planned. There was also a Nike Race on July 22 and that was my last race. While in England I had been doing some work on the exercise bike and in the gym but when I arrived in Melbourne I started doing "Spinning Classes" which are great for getting your heart rate up so I did that most days. I also tried to run again in Melbourne but after about 20 minutes it didn"t feel right, so I stopped. I did run the Age Footy Fun Run and felt quite good but the next day my foot was really sore again so there was no more running and I concentrated on just the gym and the bike.
END
Pregnancy vs Running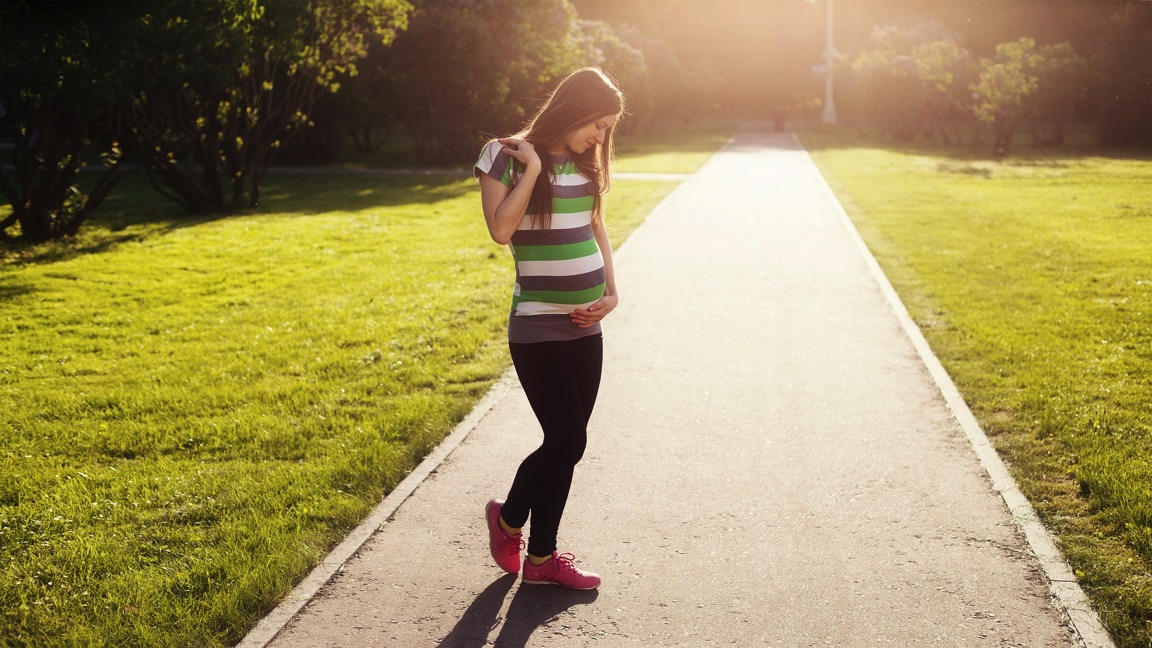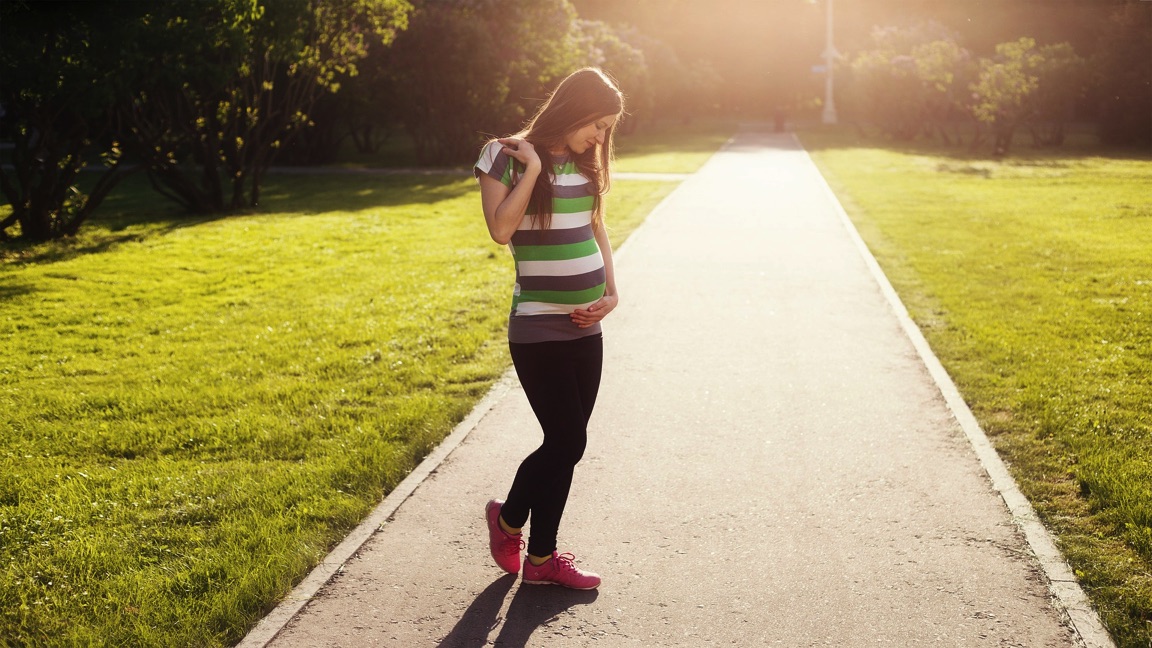 'To run or not to run' is a generic question which arrives in mind during pregnancy and our suspicious mind replies it with an NO due to the old belief, which has occupied our brains. With the changing time, doctors have started advising the expectant mothers to stay active for a healthier pregnancy. Let us help you in electing it whether to run or not.
Pregnancy and Running– How to Synchronize?
Running at a bit lower speed would be better for the mother and baby. Reducing the speed by 30%-40% without reducing the distance you used to cover will be challenging but safer. Towards the end of the third trimester, you can pick up the lighter exercises as swimming, yoga, and walking.
The Benefits
Pregnancy is not the time to spend every second on bed, resting all the time. If you do so, you are making it painful. It is the time to stay active and enjoy those beautiful pre-motherhood moments, with the things you love. Several benefits of running during pregnancy are –
• Good Health
• Prevention of Back Pain
• No extra weight gain
• Reduced probability of Delivery Complications
• Lesser Time in Labour
And most importantly,
• The joy, empowering feeling, and Fitness
The Myths about Running in Pregnancy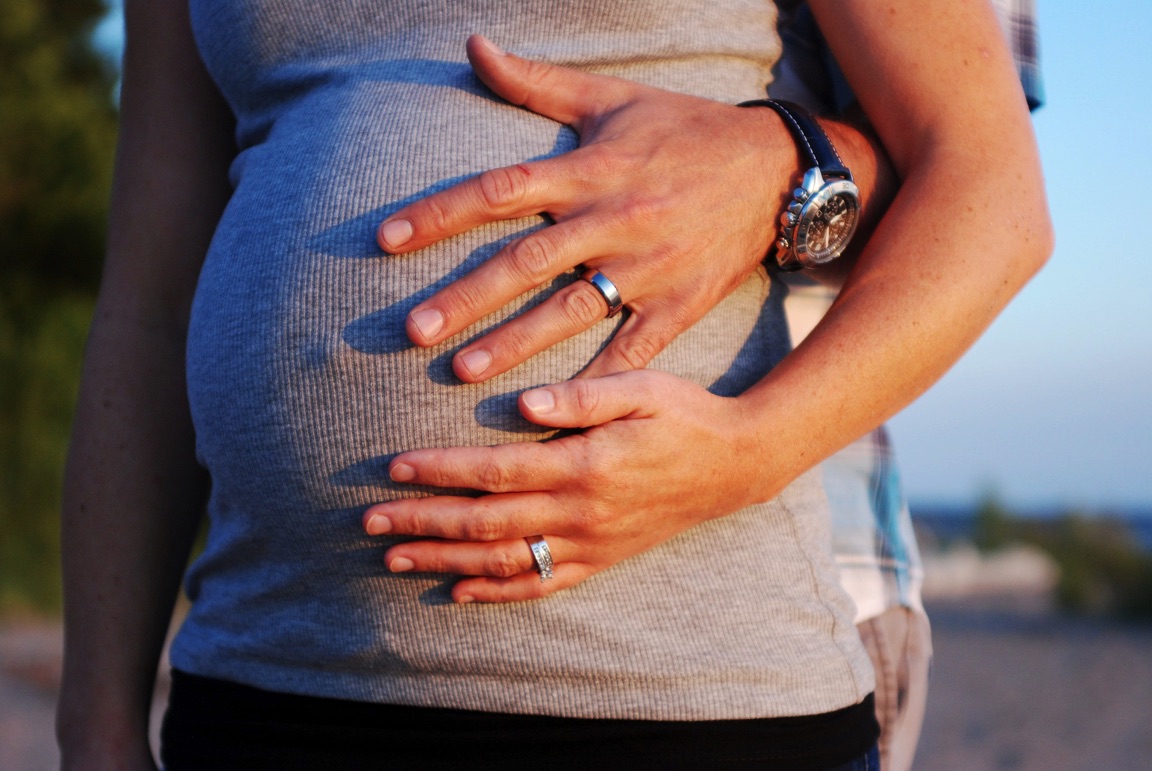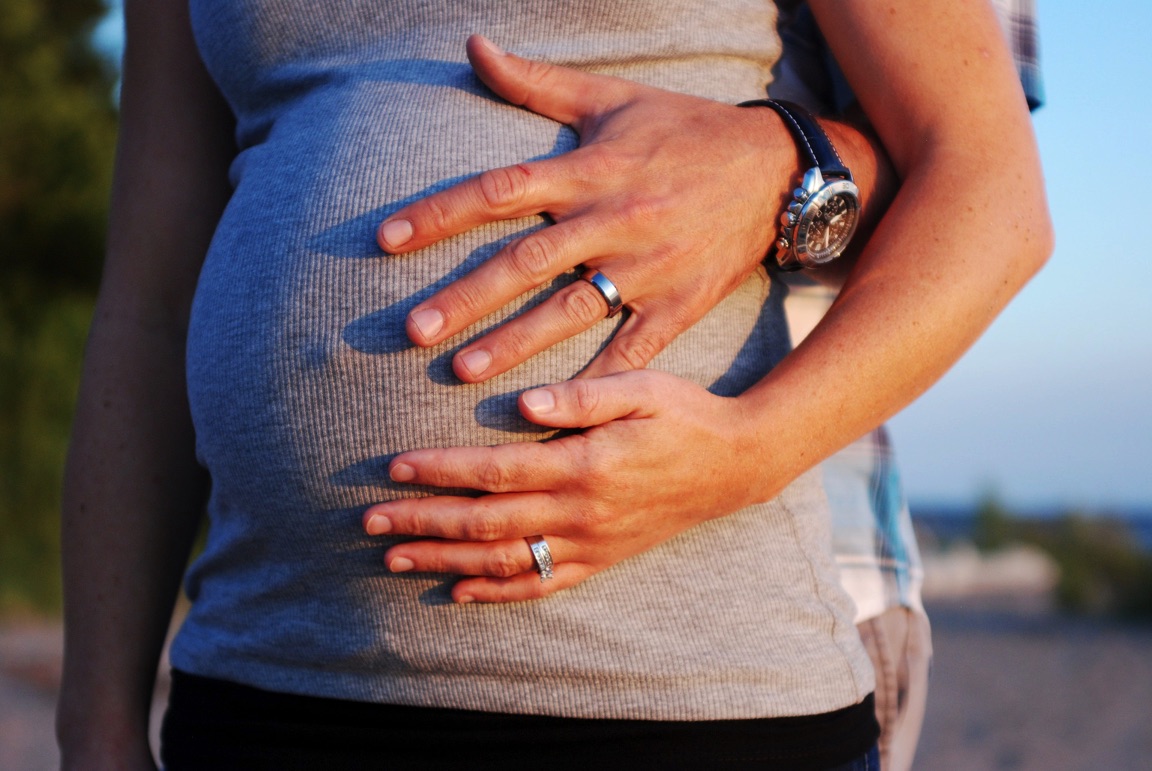 The folks surrounding you during pregnancy may pressurize your brain to follow them. But remember – 'Myths are Myths'. Some such myths are –
If not running prior to pregnancy, it's not the time to start.
Why not? In fact, it's the ideal time to give it a good start. Pregnancy itself is a new beginning so why not to begin with good health. Benefits are numerous – Prevention of excess weight gain, high blood pressure, pains, and acnes. It also reduces chances of C-Section or gestational diabetes.
It will be perfect if you follow the sequence – Walking, run-walking, running.
If you are an athlete then you should stop training immediately otherwise you will consume all oxygen, depriving your baby for it!
A wrong logic! However, you need to reduce the frequency and speed but continuing your training is perfectly fine, under Doctor's consultation.
Running loosens Baby in Belly, so it's unsafe.
Baby is shielded by thick fluid-filled protection i.e. Amniotic which will not let it shaken loose. If you have joint pains, then walking will be a better option. Also, go slower if your body demands.
Coming back to the pregnancy, here is how you can continue running during the trimesters, without hurting your baby –
Running during the First Trimester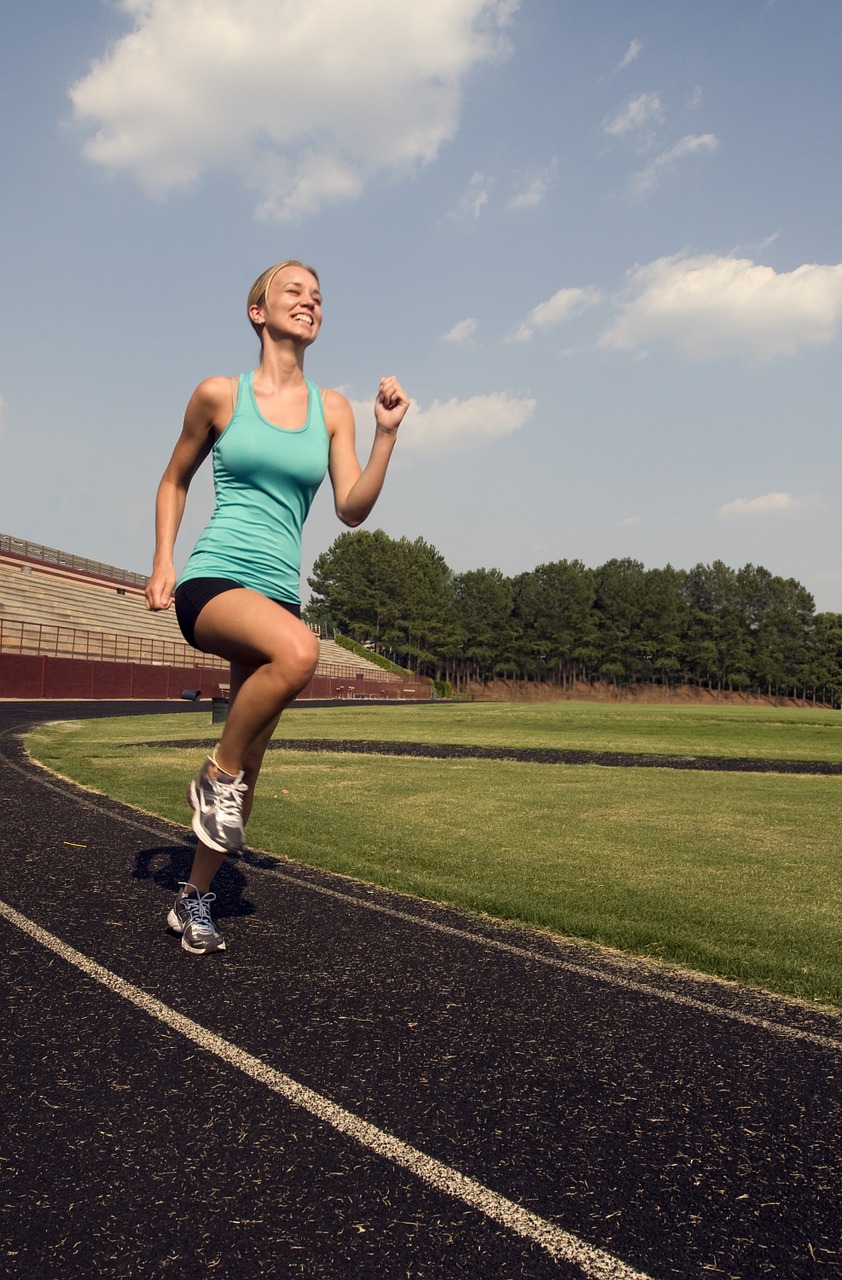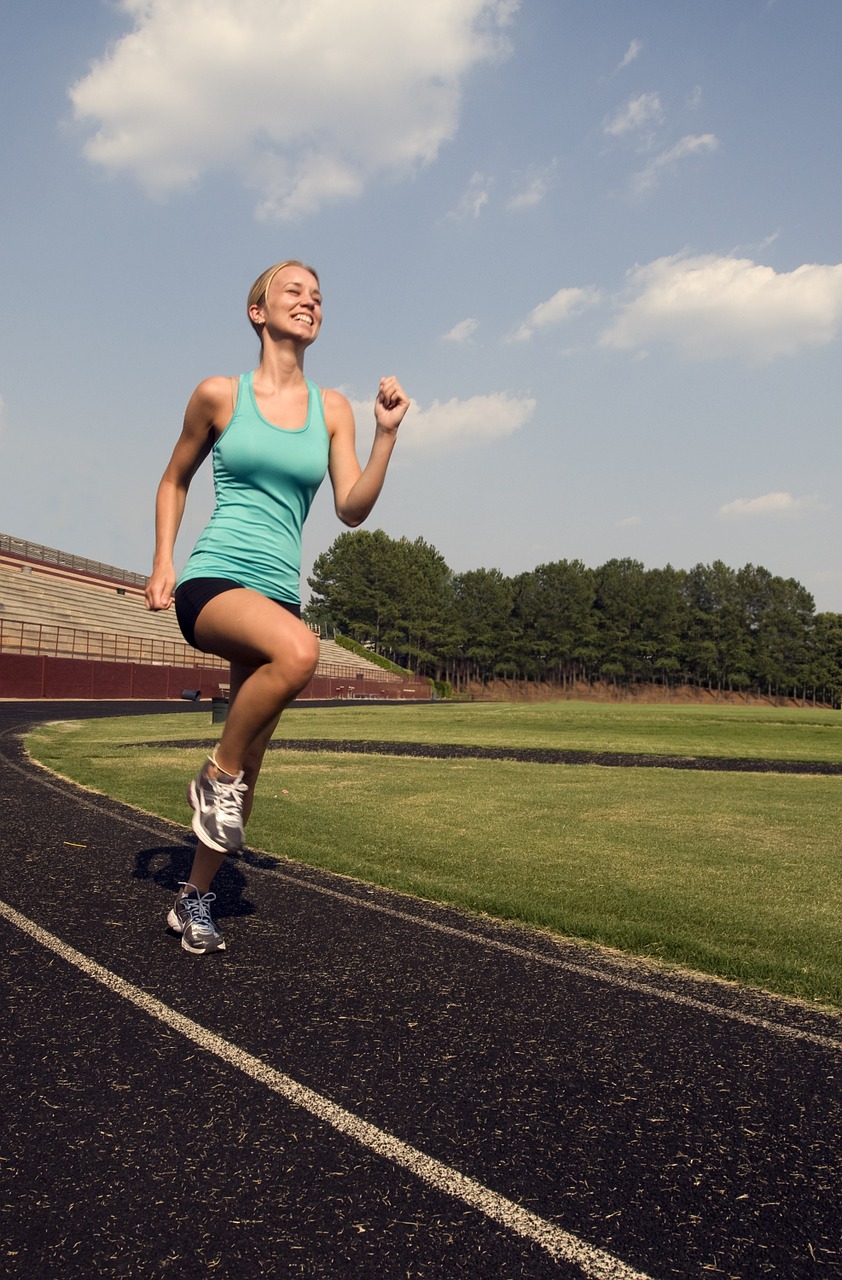 First trimester can be spent with the usual running sessions if your health is normal. You can run for up to 90 minutes a day with a bit lesser speed and intensity.
If you are not a runner already, you can start with walking in your first trimester.
Running during the Second Trimester
Start adapting for the workouts with slowing down running, decreasing the intensity and frequency furthermore. If you are new to running, jogging should be preferred over running.
Running during the Third Trimester
It is the time to listen to your own body. If it feels tired, then don't push yourself to run otherwise you should go for it. The baby bump may make you feel unbalanced and uncomfortable so you can switch to cycling, swimming, walking and other workouts also.
Precautions and Facts
Running is excellent during pregnancy but with some precautions and knowledge about your own body. Pelvic muscles and basket are the most important so consider them while working out. Workouts for arms, legs, and core will not help as much as the pelvis, lower abdomen, and back workouts.
Fix gentle goals and check with your body also. Strength training like push-ups, Tricep dips, Back presses, Kegels, Yoga and cat backs should also be the part of your fitness routine.
Amazing Pregnant Runners
To disapprove the hypes related the running and pregnancy, here are examples of amazing athletes –
Alysia Montano took part in the London Olympics in the 800m race. She represented the USA after consulting with her doctors and finished the race in 2 minutes and 32 seconds.
Source: DailyMail.co.uk
Cheryl Kruse Shwe used to run 15 and 35 miles per week during her pregnancy when she was pregnant. She is a running coach and former Olympian.
Source: FitPregnancy.com
These are the two inspirational names which are accompanied by many other women who love running and staying fit, despite being pregnant.
Safety Precautions
If you are also willing to maintain the running routine during pregnancy then here are some safety precautions to be followed –
• Always prefer warming up before running and cooling down after it.
• Body is good at indicating the precautionary signs. So, don't ignore at all. Don't go hard on yourselves.
• It is highly recommended that you consult your gynaecologist as every pregnancy is unique. Your doctor is your best advisor for your safe fitness plan.
• Wear comfortable shoes to get required ease and support for your feet.
• Water is a mandatory thing to keep you hydrated properly. To prevent dehydration, stay well-nourished by drinking sufficient water before and after a run. You can also keep your water bottle while running so that you can sip it whenever needed.
• The another important thing is your mind set – if you are positive for running during pregnancy and following all the prescriptions from your trainer, then it will definitely help you.
Running or doing any other exercise is a way to lead a healthy pregnancy. For good health of mother and baby, it will be a great therapy if adopted.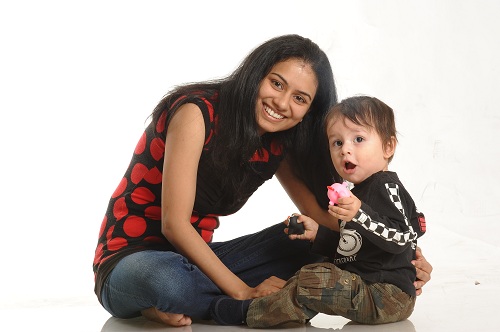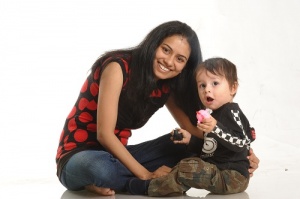 Author:
Sapana is a mother of 2 boys and is an IT engineer, who lost 30 Pounds of Pregnancy Weight 2 times in her life in healthy way. Besides running a small company of websites and graphics designing she loves to write on her blog: GoMama247.com about Fitness and Health during Pregnancy, Parenting and Healthy Lifestyle.
END
This is also a terrific series -Track athlete Sarah Brown spends four months training to make the Olympic team. But she's also 30 weeks pregnant.
https://youtu.be/UX4XCvitiWo