2017 Runner's Tribe, all rights reserved
Dylan Bowman, who races for The North Face & Red Bull, is one of the world's premier ultra-runners. With a stack of big wins to his name including; San Diego 100 Mile (2011), Leona Divide 50 Mile (2012), Miwok 100k (2013), Tarawera 100 Mile (2015) and 100 Australia (2015). Dylan is still just getting started, at just 30 years of age, his list of accomplishments is no doubt set for growth.  We caught up with Bowman as he prepares for a big 2017 to discuss everything from work, training, racing and heaps more.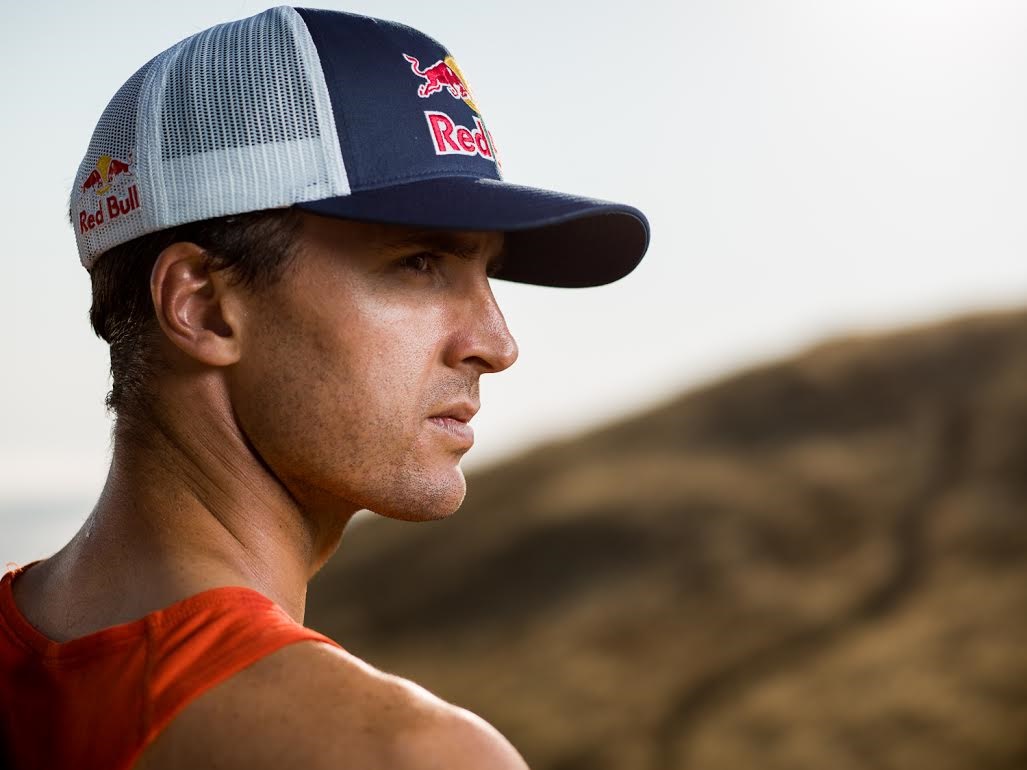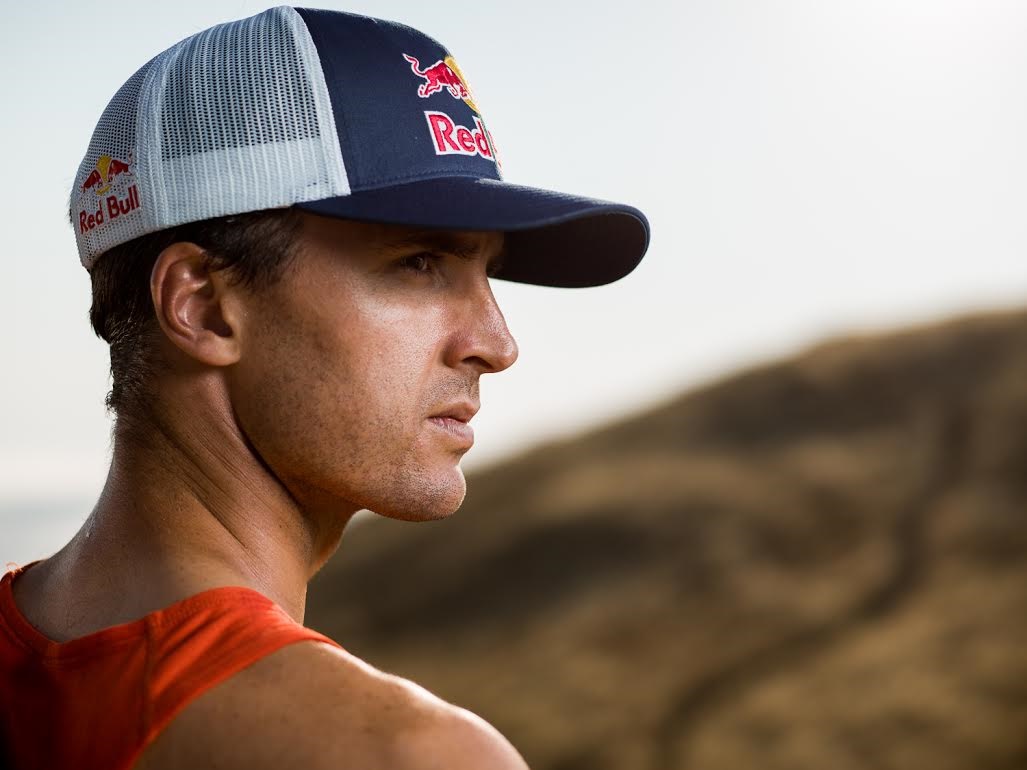 RT: Dylan, let's start this off with where are you at right now?  How is the training going and what is the next race on your schedule?
DB: Things are trending in the right direction after a bit of adversity to start the year. I managed to contract Lyme Disease in early January which put me on antibiotics for three weeks. Simultaneously, I was dealing with a bit of Achilles tendinitis so it was a pretty tough combination of physical challenges. Fortunately, both issues have cleared up and I'm feeling fresh and motivated to train. At this point, I'm aiming at the 100 Miles of Istria race on April 7th in Croatia. I'll be a little lower on training volume than I'd like going into it, but I'm hoping my high motivation and feeling of freshness will counteract the lack of miles. Either way, I'll take advantage of the next seven weeks and train as much as is necessary.
RT: You've won some huge races thus far, what stands out as the highlight?
DB: One of my best races ever was actually in your part of the world. I won the Ultra-Trail Australia in 2015 with a course record time. It stands out because I had an amazing duel with a Chinese athlete named Yan Long-Fei where we ran shoulder to shoulder for hours. I felt he was the stronger runner on the day but I was able to make a move going up the final 1000-meter climb, which he couldn't respond to. It was a very satisfying win and I loved the trail running scene in Katoomba and the Blue Mountains.
RT: Your work with Hypoxico (Ed. a world leading high altitude simulation company). Sounds like an ideal job for you. Can you explain how you personally utilise the technology for your own training?
DB: Yes, it's an awesome job for me. Not only does it allow me to prepare for mountain races from my sea-level home in San Francisco, but it also allows me to work one on one with other professional and amateur athletes. I've always been a big fan of sport, so that part of it is very rewarding. In terms of use, I try to combine both sleep and exercise training (IHT). Ideally, I can sleep in my tent every night for 4-8 weeks prior to my biggest races and also do a couple sessions per week on my stationary bike using our mask system. I find combining both methods provides the quickest and best adaptation for both altitude and sea-level races. Since I travel a lot, it's not uncommon for me to lose some consistency with the tent, so I really enjoy getting the supplementary and higher stress stimulus of exercising in hypoxia. At Hypoxico, we're all athletes who use the technology so we're happy to provide free consultation on best practices based on the client's goals and current research. We've been working with the world's best track and road racing athletes for a long time but I think it's even more useful for trail running.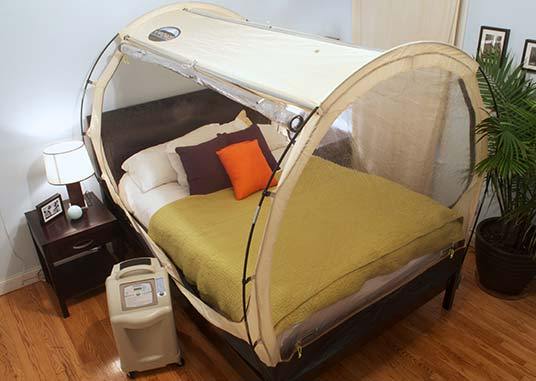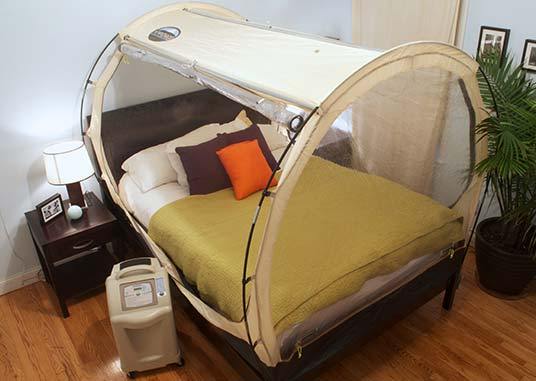 RT: So does intermittent hypoxic training have any merit as far as you are concerned? Or is it all about sleeping at altitude?  
DB: Yes, IHT is a highly valuable training practice for almost any sport. In fact, all the most exciting research in recent years has been focused on this area. Lot's of people are confused by the "Live High, Train Low" school of thought, thinking that IHT is actually counter productive to performance. Actually, the opposite is true. We still subscribe to and believe in LH, TL but it's really just the tip of the iceberg when it comes to a proper altitude training strategy. Almost all athletes, and especially runners, can benefit from hypoxic exercise on occasion.
RT: Is the work you do for Hypoxico mainly desk work or are you moving around all day?
DB: It's mainly desk-work but there is some activity involved since we're always moving around heavy equipment and packaging orders for shipping. I'd say it's a good balance between the two. I'm not desk-bound all day and I'm also not forced to do any serious labor that might compromise recovery between training sessions.
RT: 10 weeks out from a 100 miler.  Can you provide an outline of a typical week of training?
DB: Here's an example of what I'd describe as a typical week in preparation for a 100 miler:
Monday – OFF (Recovery Day).
Tuesday – 2hrs with 4 x 15-minute intervals at about 80% RPE with half rest (7.5 minutes). I try to do these intervals running uphill.
Wednesday – 2hr endurance run.
Thursday – 2.5hr endurance run with 6 x 20sec strides
Friday – Easy 1hr run
Saturday – 3hrs with 2 x 30min intervals on rolling terrain with 5min recovery between intervals. Again aiming for about 80% RPE.
Sunday – 5hr-7hr long run on very hilly terrain, trying to mimic the course profile of the event I'm preparing for.
RT: Is your favourite workout still 5×10 minutes running up a hill at just below threshold effort? What sort of recovery are you having between these reps?
DB: Yes, I love the 5×10 workout. At this intensity, we aim for half rest (5mins) and I try to do all of the intensity going uphill. This allows me to become a better climber, increases the aerobic demand, and minimizes injury risk.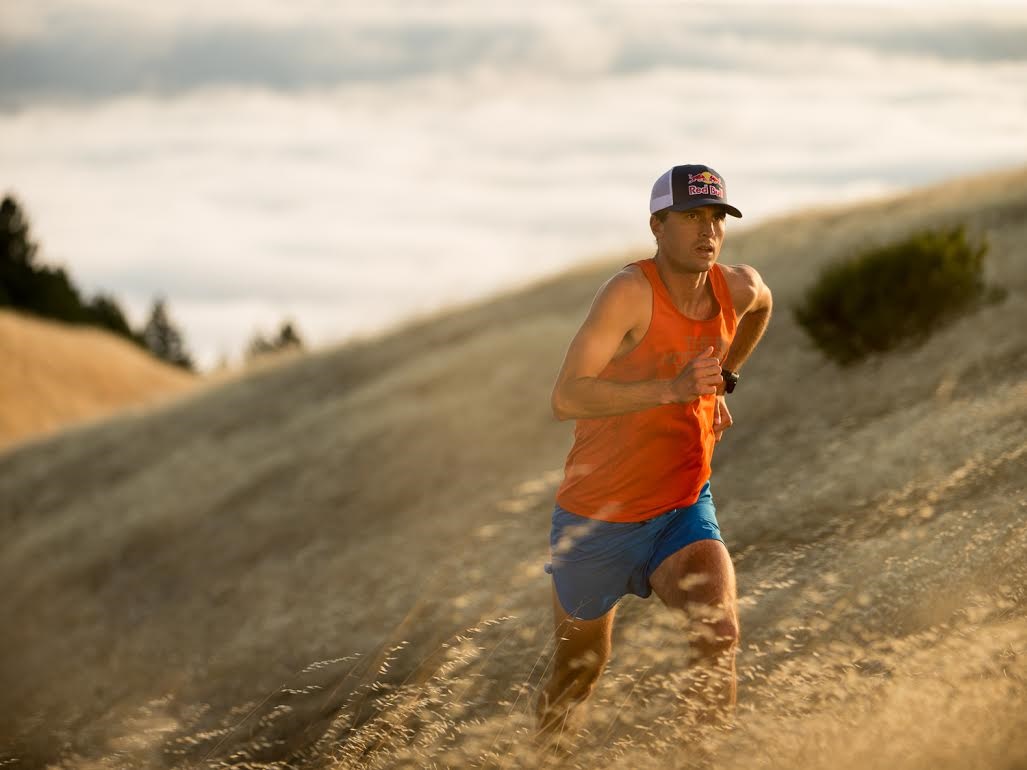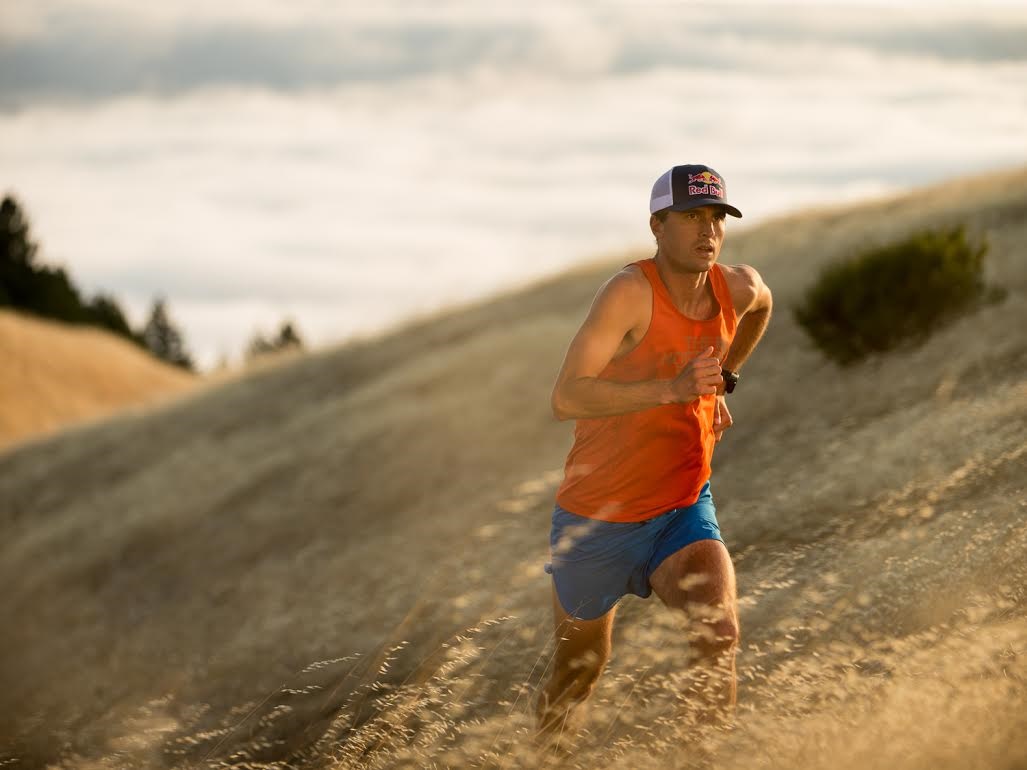 RT: What gels are you currently keen on?
DB: I use CLIF Bar products. My favourites are the Razz Shot gel, Margarita Shot Block (3x sodium), and White Chocolate Macadamia Nut CLIF Bars
RT:  Are you still utilising 'conscious drift' for your recovery? Do you swear by it?
DB: Yes, I still do occasionally float. I find flotation tanks to be the perfect recovery tool for ultrarunning. When in periods of heavy training or after races, floating is a great counterbalance to high impact stress of running. I'd highly recommend it as a recovery modality.
RT: Post-race can you provide an outline of how you recover and how long it takes you to get back into full training?
DB: It depends on the race but, for a 100 miler, I usually take 10-14 days completely off with zero exercise. I will walk around town to maintain some level of activity, but I make a point not to break a sweat. I try to eat and sleep a lot while keeping other life stresses to a minimum. Everyone recovers at their own pace, but I find it takes me 5-6 weeks to feel somewhat normal again after a 100-mile race.
RT: Major goals for the future?
DB: This year my main objective is the Ultra-Trail du Mont Blanc in Chamonix, France on September 1st. It's the world's premiere ultra race and I'd love to try to win it before getting married two weeks later!
RT: Dylan, thanks for your time. Awesome to have you on board Runner's Tribe.