By Brett Davies
For a preview for the 2022 event, click HERE
This weekend (Sunday, 3/10) sees the return of one of the world's biggest and most internationally-renowned marathons, the London Marathon.
The London Marathon was the brainchild of 1956 Olympic steeplechase champion, Chris Brasher, who had witnessed the success of the New York, Boston and Chicago marathons in the US, and saw the potential of a mass-participation running events and set his sights on producing something special – both for British and international elite athletes, and the running community at large.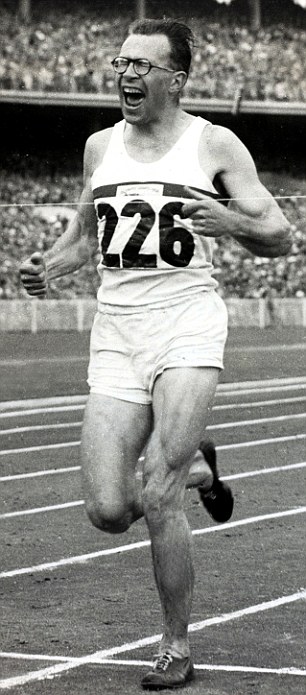 The first London Marathon took place in 1981 and it became a catalyst for the development of the running boom in the UK, which was gradually developing world wide. The early '80s saw a huge growth in fun runs/road races and this coincided with a gradual move to professionalism in the elite ranks. The old, restrictive amateur system was undergoing radical change. Top athletes began to earn money, through prize money and appearance money, both on the American road race circuit and on the European track circuit. Big corporations began to sponsor large mass-participation events and companies like Nike, Adidas and New Balance began to offer big money sponsorships to the sport's top-tier athletes.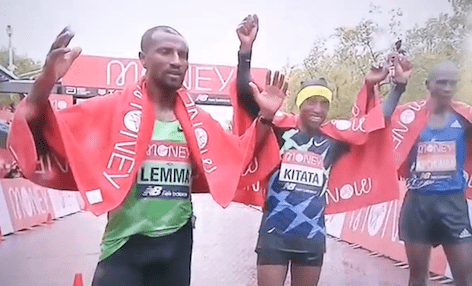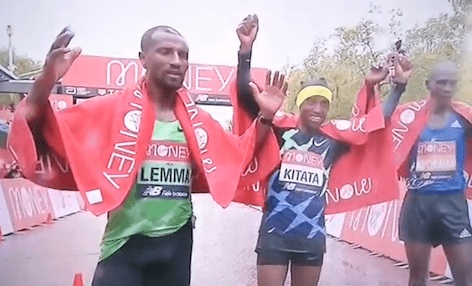 This was also a period where standards in the marathon were advancing at an extraordinary rate. Both men's and women's world records were broken in 1981 and the women's world record had been bettered 7 times in the 4 years prior to 1981.
The inaugural London marathon was held on March 29th 1981. There were 6,747 participants, and the race  began at Blackheath and finished on Constitution Hill. There have been some minor changes in the course over the years, with the race finish eventually moving to the Mall, right in the centre of London. The inaugural men's race was won jointly by Dick Beardsley (USA) and Inge Simonsen (NOR), who had decided to cross the finish line together, in 2.11.48, in an uplifting gesture of sportsmanship. Joyce Smith (GBR), an East London local, thrilled the fans lining the route and watching on TV, when she won in a new world record of 2.29.57. However, the record was not recognised at the time. The world record of the late great Grete Waitz (2.25.42 in 1980) was run on a short course in New York, so Waitz's record has been retrospectively disallowed. Smith's run was all the more remarkable given that she was 43 years old on race day. She won the next year, in a faster time and would carry on until her 11th in the Olympics in 1984, at 46.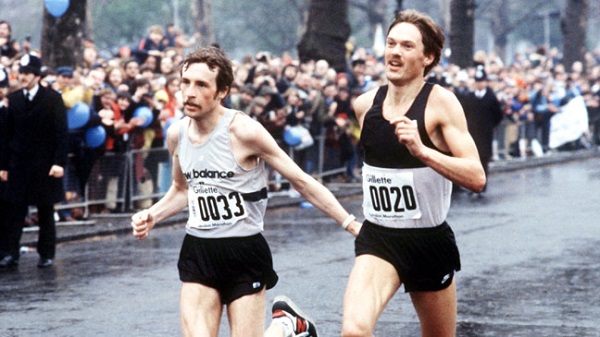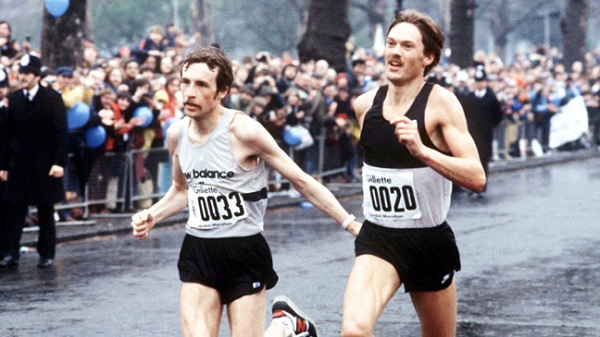 Since 1981, we've seen some very special performances in London. There have been quite a number of British winners too – particularly in the early years of the race – who have provided much joy for local fans. The second, third, fourth and fifth editions of the men's race were all won by Brits, with Joneses Hugh and Steve, Mike Gratton and Charlie Spedding winning in very fast times, all under 2.10 – a benchmark for top runners of the era.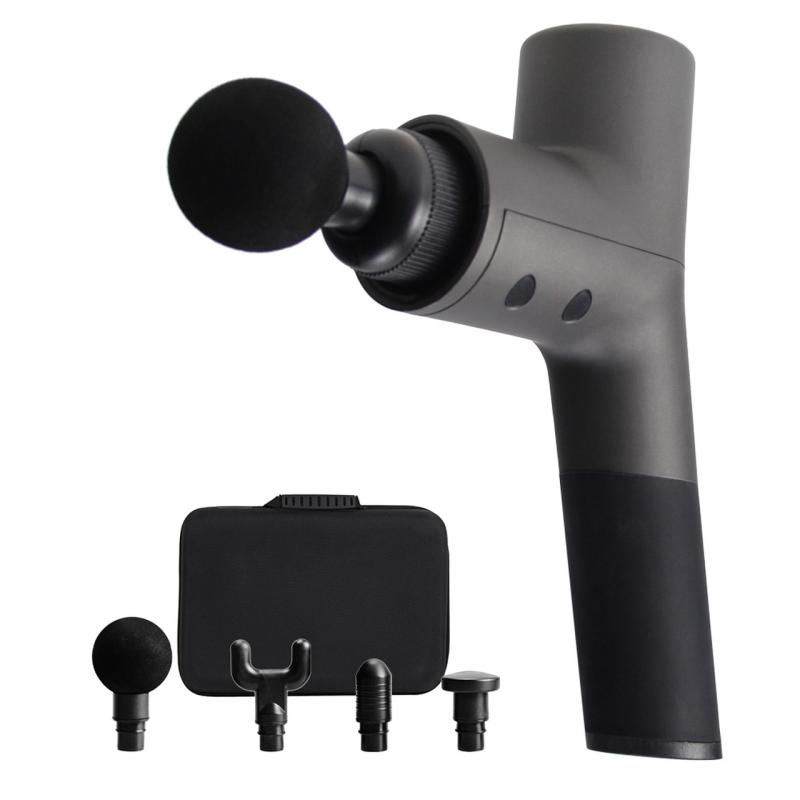 One of the all-time highlights of London was the epic clash in 1985 between Olympic bronze medallist Spedding and 1984 world record-breaker Steve Jones. The two stars battled it out over the 26.2 miles, breaking away from the pack after halfway and pushing each other all the way to the finish. Jones only got the upper hand in the last few miles and won in 2.08.16 to Spedding's 2.08.33 – among the top ten all-time performances at the time. Jones' world record had fallen to Carlos Lopes the previous day and Jones was tipped to run very fast. Another world record was definitely within his capacity, but the early pace was not quite quick enough.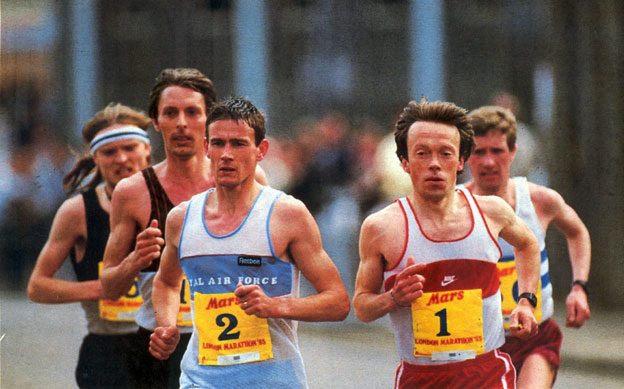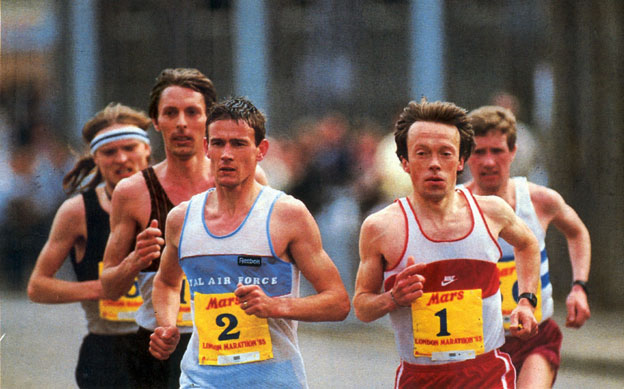 The race was notable for Jones'  toilet stop en route to his win. Inside the last 10 miles or so, Jones had turned to Spedding, and asked what he should do about his increasingly urgent need to relieve himself. Spedding turned and simply said 'stop', so Jones did. Jones recovered to run down the tough Geordie in the next few miles and surge away for the win. Spedding said later that, as much respect as he had for Jones, he declined to shake his hand at the finish.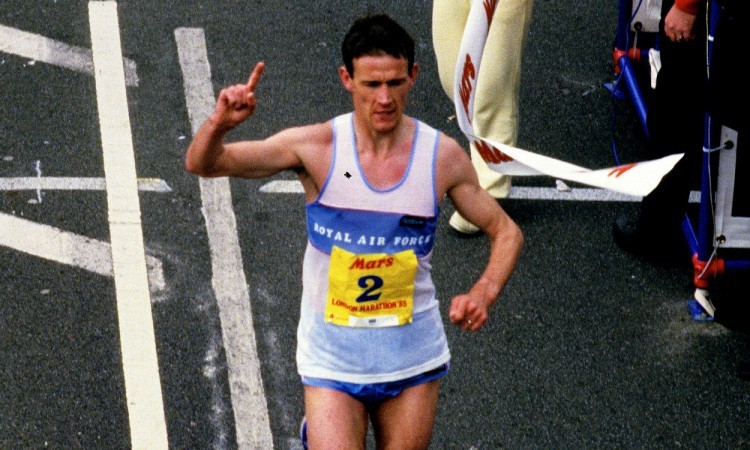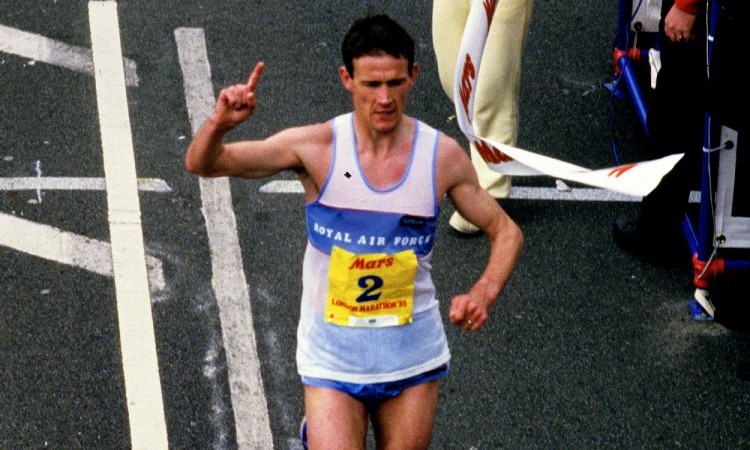 Another local win that enraptured the crowd was Eamon Martin's stunning win on debut in 1993 in 2.10.50. The popular Basildon athlete had been a top track and cross country runner for many years, and held the national 10,000m record. At 34, he had decided to test himself at the marathon and surprised most observers with a brilliant win seemingly against the odds.
The most spectacular wins by a Brit of course were the three wonderful performances from British legend, Paula Radcliffe. Radcliffe, at 28, was already a world record-holder and a multiple world champion on the road and in cross country, but she realised that despite her brilliant form over shorter distances, she lacked the finishing speed of her rivals on the track. A move to the marathon was her best chance of attaining Olympic glory.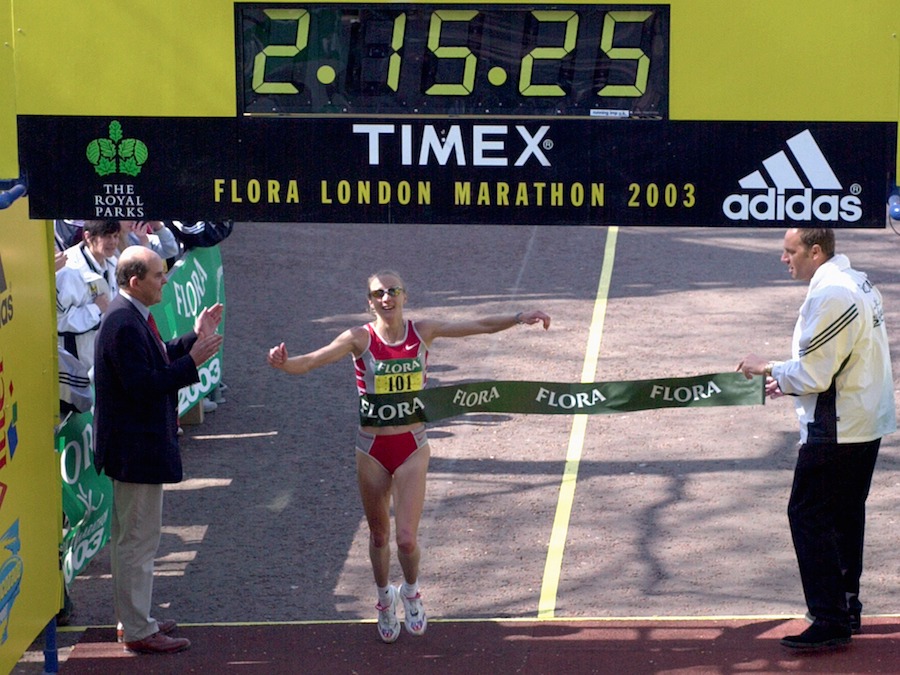 With a long-term goal of the Athens marathon in 2004, Radcliffe ran her first marathon in London in 2002. Her debut was brilliant, with Racliffe beating the course record with a win in 2.18.56. She then broke the world record (2.17.18) in Chicago later in the year. Next year, she produced a run almost beyond belief.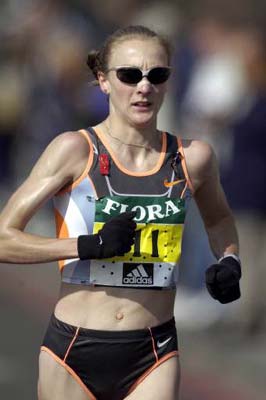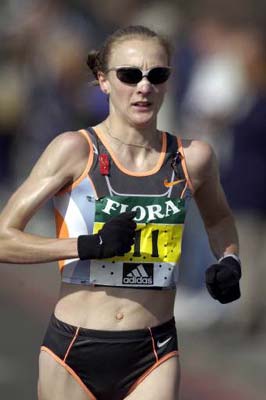 The 2003 London Marathon was Radcliffe's masterpiece. She smashed her own record by almost 2 minutes with her now legendary 2.15.25. Radcliffe ran incredibly fast from the start, covering one of the early miles in 4.57! She backed off a little, and passed through halfway in 68.02. The second half was run in a phenomenal 67.23 and putting that into perspective, her time for the second half of the race would still win many major half marathons around the world and is faster than Kerryn McCann's Australian record (67.48).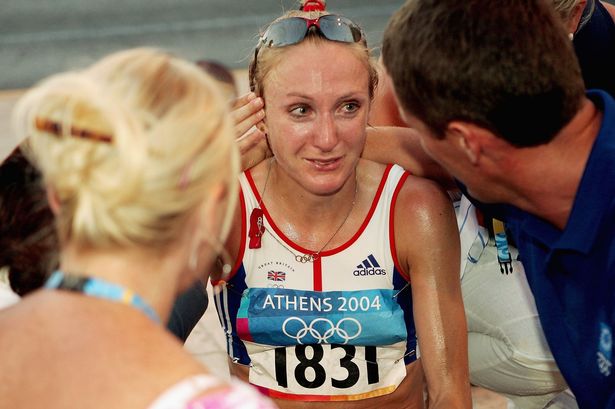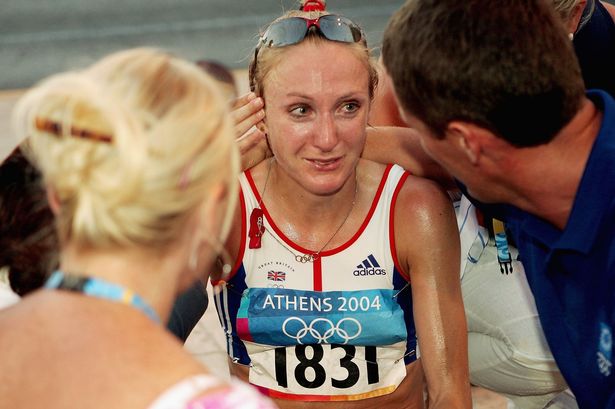 Radcliffe's time would be eventually retrospectively disallowed, because of the male runners pacing her during the race, but that does not detract from the enormity of her accomplishment. Radcliffe would go on to win more big races – including another win in London in 2005 – and world titles, but she would ultimately fall short on her Olympic gold ambitions. Her London world record would last 16 years and stands out as the greatest achievement of a glorious career.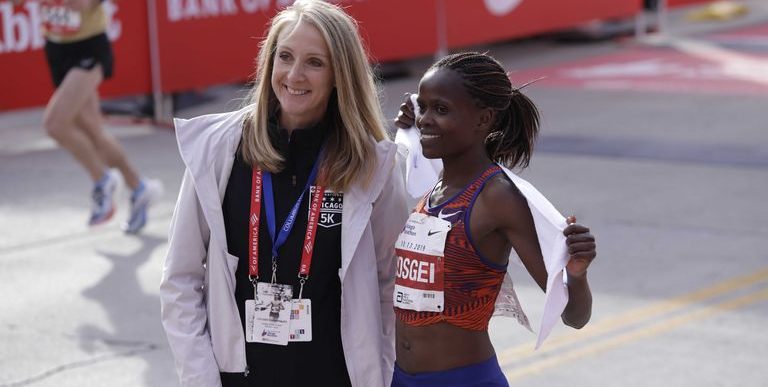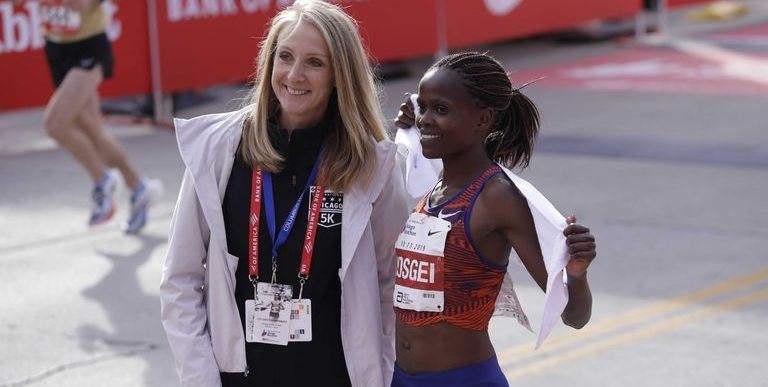 In three consecutive London marathons (1983, 1984 & 1985), the great Norwegians Grete Waitz and Ingrid Kristiansen came to London and broke world records. It was an era of great performances and highly competitive women's  races with the record dropping by over 10 minutes between 1980 and 1985. Waitz ran 2.25.29  in 1983, months before her win in the inaugural World Championships that year. Next year, Ingrid Kristiansen took another 1.02 of Waitz's time and in 1985, Kristiansen ran 2.21.06 – a world record which would last for 13 years.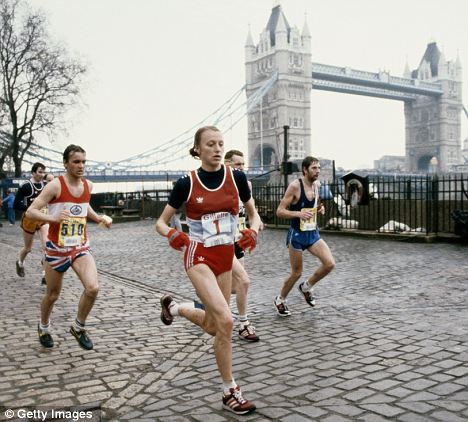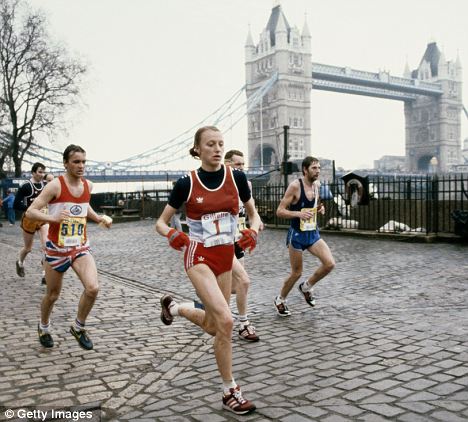 There have been many other big names of the sport who have won in London.They include Eliud Kipchoge (2015, 2016, 2018 & 2019), Sam Wanjiru (2009), Wilson Kipsang Kiprotich (2012 & 2014), Khalid Khannouchi (with a world record 2.05.38 in 2002), Antonio Pinto (1992,1997 & 2000), Toshihiko Seko (1986), Mary Keitany (2011, 2012 & 2017), Tegla Loroupe (2000), Deratu Tulu (2001) and Liz McColgan – Mum of Eilish (1997).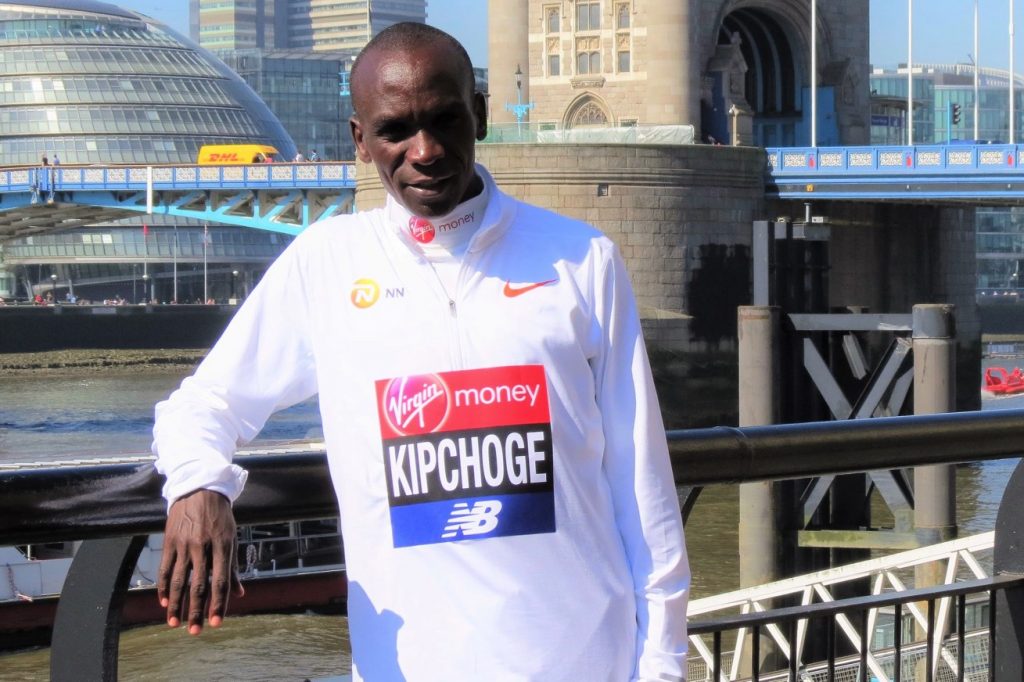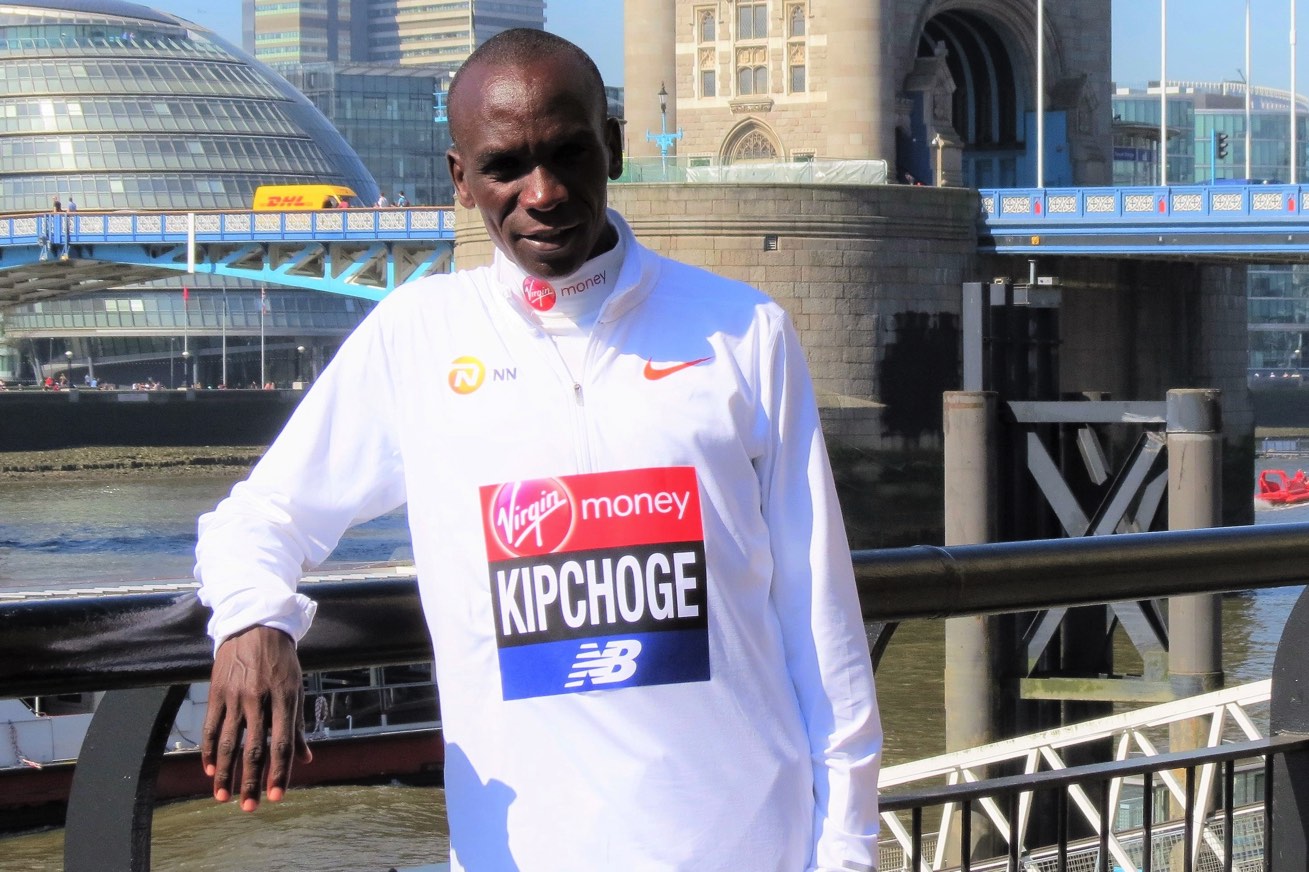 Aussies have done well at London for most of the event's history. Kurt Fearnley, the all-time great Paralympian, has two wins to his credit in the Wheelchair race (2009 & 2013).He still owns the course record of 1.28.57. Madison de Rozario also won the women's wheelchair race in 2018 (1.42.58).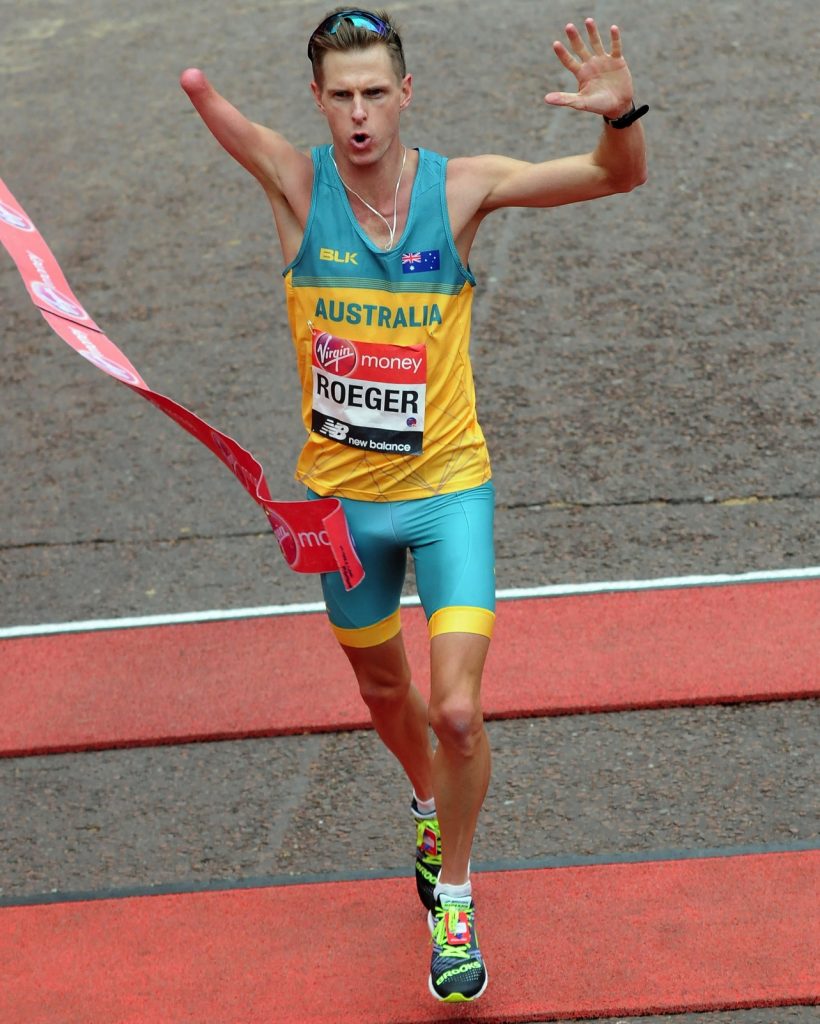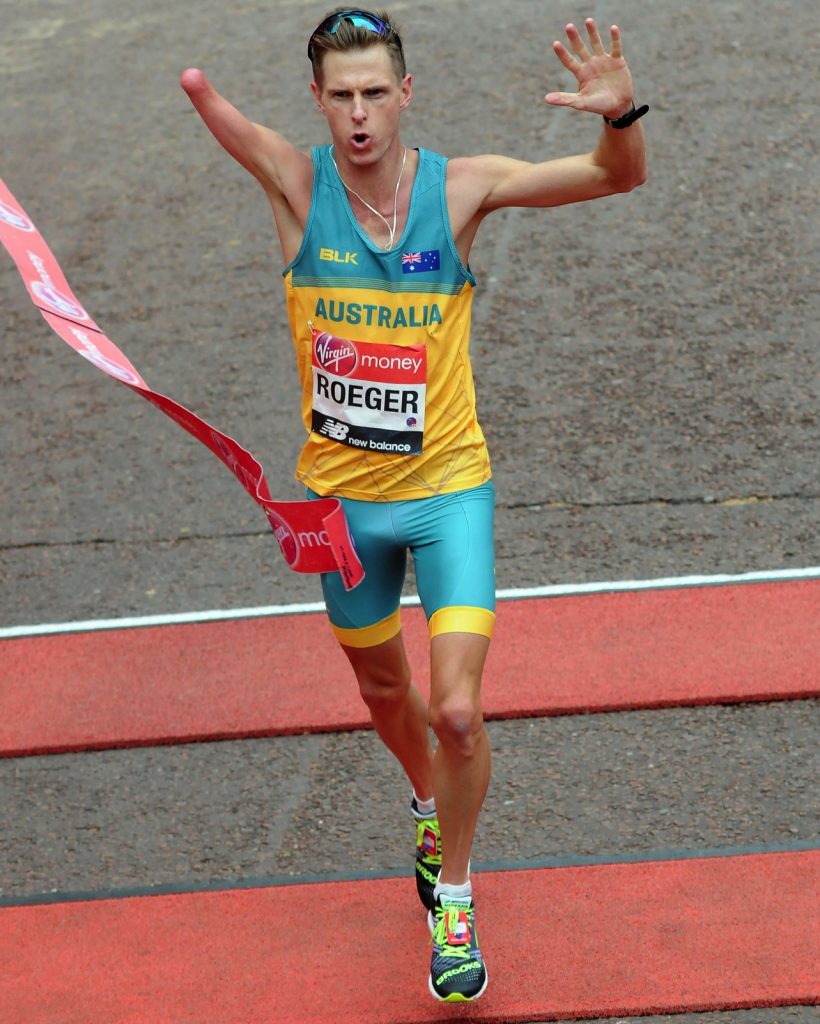 Steve Moneghetti twice finished within 3 seconds of winning, running some of his best ever times in the British capital. Moneghetti ran 2.09.06 when he was outkicked by World Champion Douglas Wakiihuri in 1989 and 2.08.33 when he just missed out again to Dionicio Ceron (MEX) in 1995. He ran an impressive 6th in 1997 (2.08.45).
Lisa Weightman was 5th in 2.25.15  and Jess Trengove was 10th (2.27.01) in 2017 and over the last 2 years, Sinead Diver has run 7th and 8th in London. Commonwealth Champion Michael Shelley ran superbly to finish 10th (2.11.38) in 2017. For trivia buffs, it was in London in 1993 where the great Rob de Castella ran his last marathon. Deek was down on form though, had struggled with injuries and fell off the pace early and scraped into the top 30 with a 2.19.