Family ties – Parent-child coaching partnerships thrive on the Gold Coast
Written by Grace Kalac – Runner's Tribe – Reporting from the Gold Coast
When an athlete wins a medal at a major championships, they often take the time to thank both their coach and their parents for their ongoing support and sacrifices.
But when Luke Mathews and Brooke Stratton claimed podium finishes on Thursday night at the Commonwealth Games, the significant figure that they thanked played both roles.
Long jumper Stratton has been coached by her father Russell ever since she commenced Little Athletics as a primary school student.
Mathews' mother Liz coached the middle distance runner in high school, and then recommenced coaching duties with the 22-year-old last year.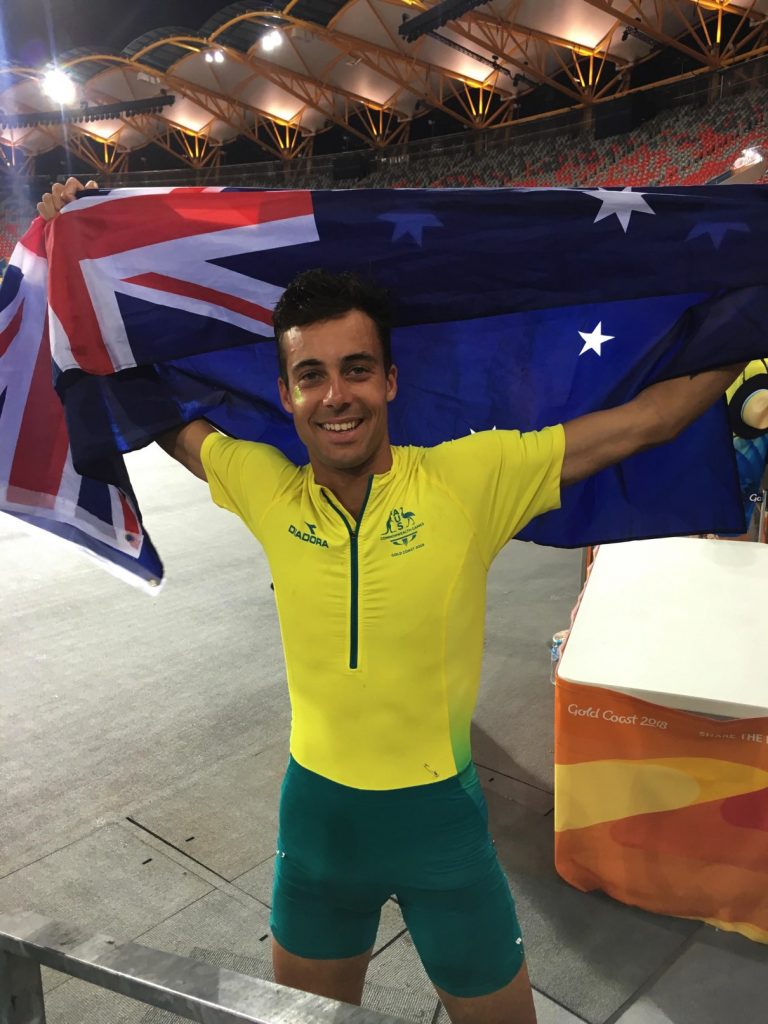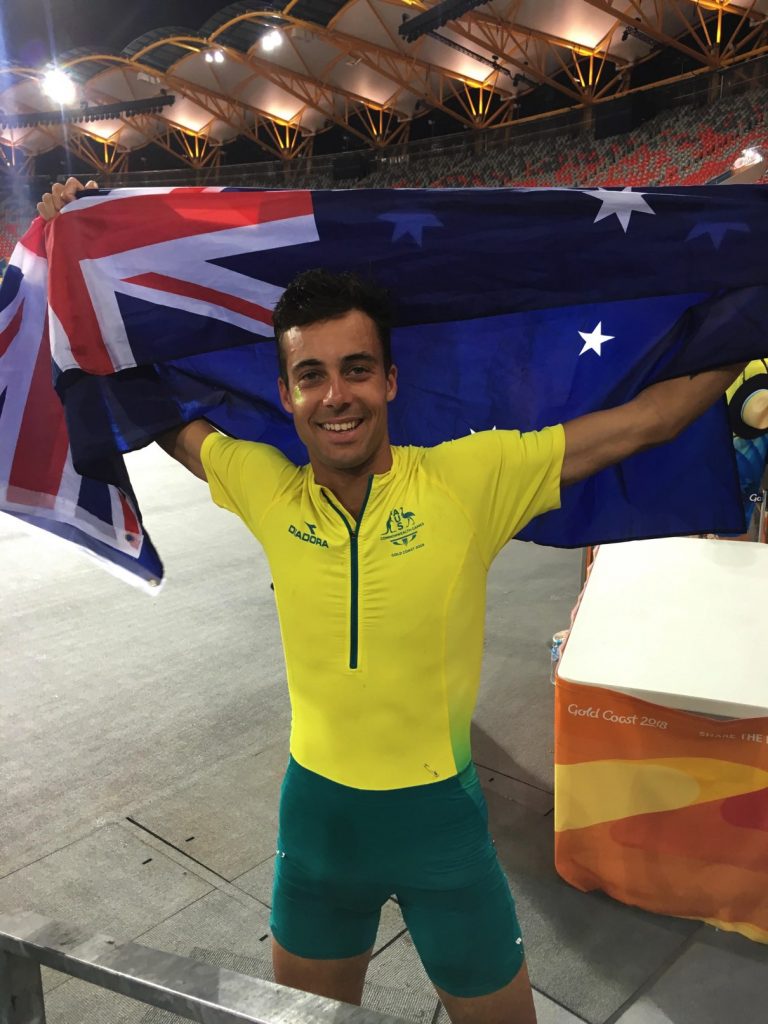 A parent-child coaching partnership is certainly not an easy one, and it is one that does not always work.
Ensuring that the line between parent and coach does not become blurred can be especially difficult, particularly when parents are present for their child's highest of highs and their lowest of lows.
But as Stratton and Mathews have shown, when the partnership gels correctly, true magic can happen.
A headliner of the Gold Coast 2018 athletics program, Mathews' 800m final was set to be a blockbuster.
While he positioned himself in the box seat throughout the initial stages of the race, he tensed up with 200m to go and begun to fade.
While some spectators may have lost hope for the middle distance runner, Mathews, and his mother, did not.
The race turned upside down in the final 50 metres and Mathews capitalised, navigating through the gaps in the field to creep into medal contention in front of a blaring Carrara Stadium. The result was bronze in 1:45.60, which also marked a season's best time.
"When I got my senses together and relaxed a little bit, I found another gear and somehow went from fifth or sixth to third," he said.
"It all just kind of fell into place in the end."
Mathews did not miss sharing the moment with anyone on his lap of honour, taking his time to well and truly lap it all up. But there was one person who he owed everything to.
He dedicated the performance to his devoted coach/mum, who let out an "I'm so proud of you" between sobs as the two embraced post-race.
"It was actually pretty emotional. As everyone's seen, my journey the last nine months or so, it's been an absolute bloody rollercoaster. So to enjoy it with those people who have been there since day one, it was just awesome," Mathews said.
Similarly, Stratton dealt with her own hardships in 2017. She faced injury late last year which put her spot on the Australian team at risk.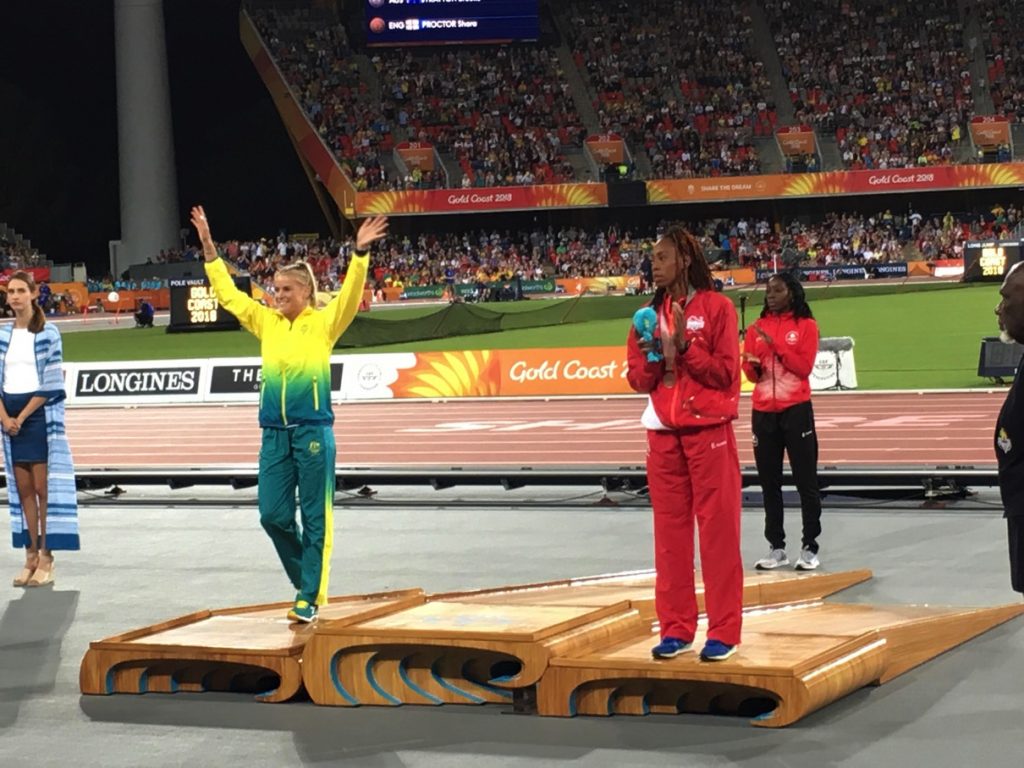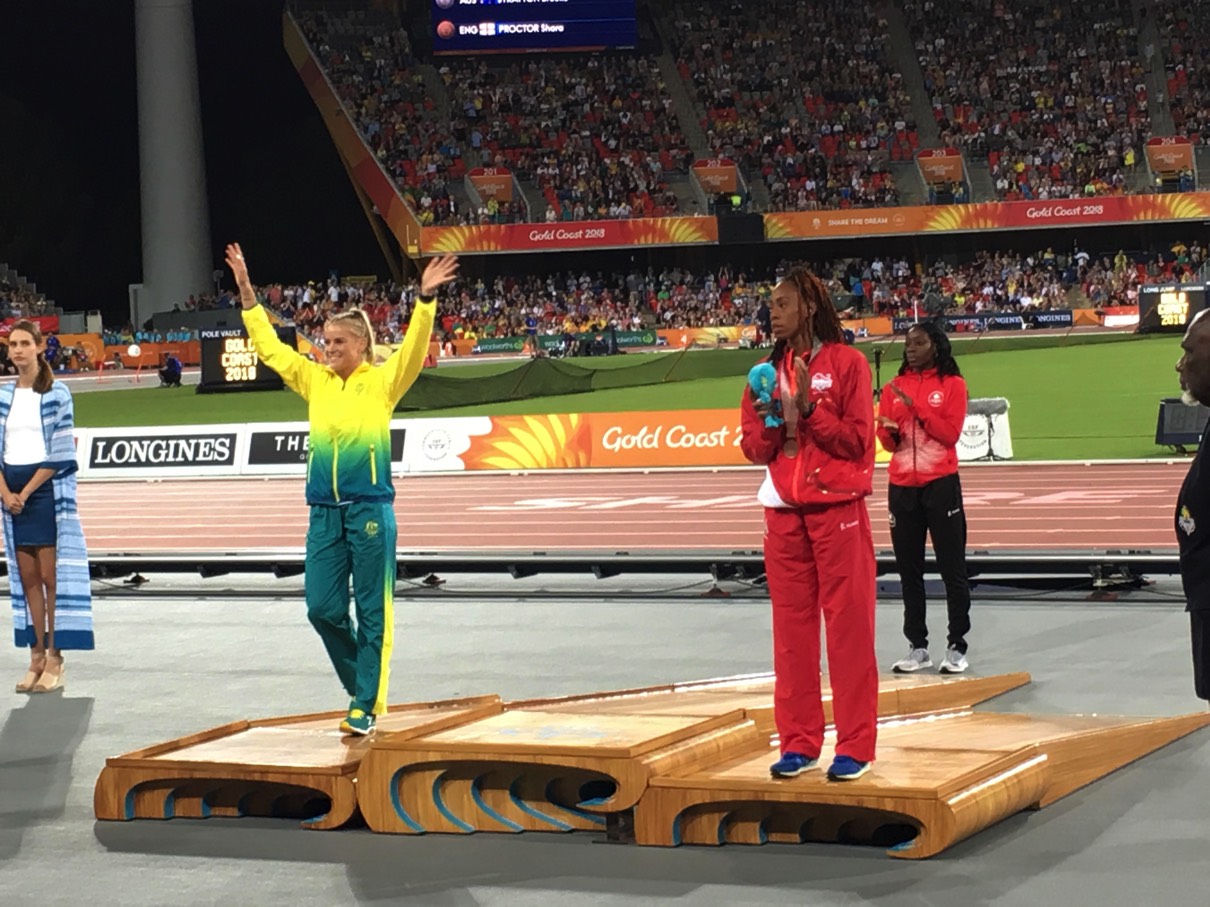 But thanks to the continual support of her father Russell, she made it to the long jump runway. And not just to the runway, but to the dais as well. She leapt 6.77m to convincingly take the silver medal.
"It's so special having my father coach me, we're a great team and we've made it work for all these years. It's great to share the journey with him," said Stratton.
Stratton and Mathews are not the only Australian track and field athletes coached by their parents. Sprinter Trae Williams, pole-vaulter Liz Parnov, and gold-medal winning walker Dane Bird-Smith, are among those whose parents embody the role of both coach and parent.
No one knows their child better than a parent, and if the right amount of respect and understanding exists between both parties, the double duty is achievable. Look no further than middle distance legend and IAAF president Lord Sebastian Coe, who was coached by his father Peter.
As it turns out, unconditional love mixed with guidance and instruction, can often prove to be a recipe for success.