Flying Finn'  –  The Training of Lasse Viren
© 2019 Runner's Tribe, all rights reserved.
 A lot of the below information about the training of Lasse Viren was taken from the book 'Running with the legends', by Michael Sandrock, unless otherwise stated. We highly recommend this classic book to anyone who is yet to read it.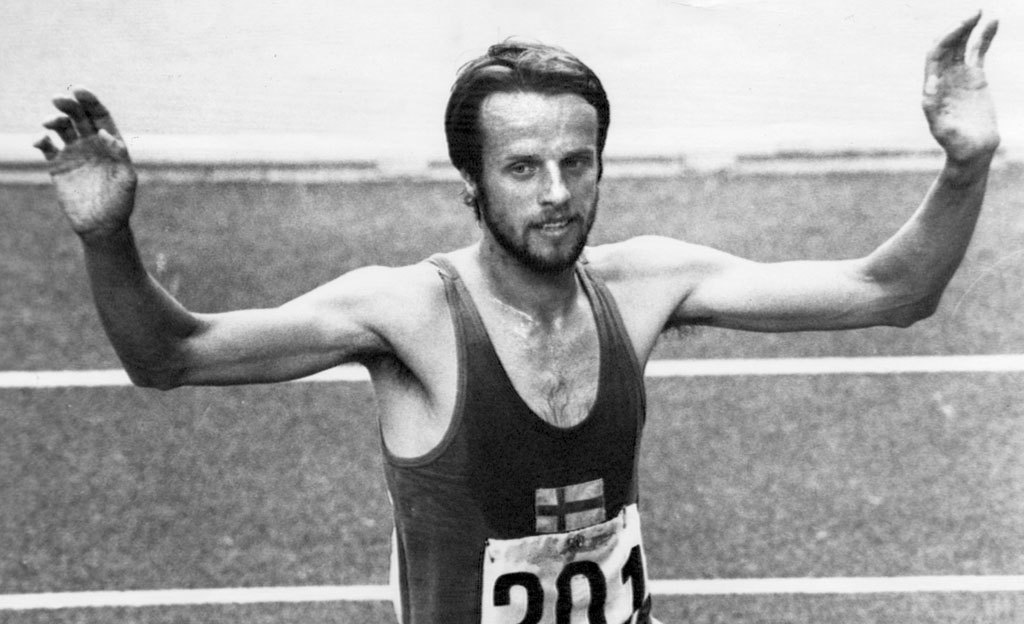 Profile
Date of birth: July 22nd, 1949, Finland.

Previous World record holder for the 2-Mile, 5000m and 10000m.

1972 Olympic gold (Munich) for the 5000m and 10,000m.

1976 Olympic gold (Montreal) for the 5000m and 10,000m.
Personal Bests
5000m: 13:16.4 (1972)

10,000m: 27:38.35 (1972)

Marathon: 2:13.11 (1976)
Lasse Viren more than successfully restored pride in Finnish distance running when he dominated two consecutive Olympic Games in 1972 and 1976. Viren is known for peaking perfectly for the Olympics, no other race was of importance to him, and in doing so he is the only man to win the 5000m and 10,000m double at two consecutive Olympics. Viren was blessed with both talent and a gigantic work ethic, and for these reasons was often compared to the great Algerian, Noureddine Morcelli. Viren was a true champion who knew how to win and saved his best for the big occasions.
The structure of Viren's training was pretty standard in the way that winter consisted of mainly base/endurance work, speed training commenced in spring and then he usually raced from May through to September. However, he had bouts of hard training mixed in during the racing period. Viren would always take a short break at the end of the season to re-charge his batteries.
Viren's training was different to the 'complex system' of de Castella as he didn't have a weekly re-occurring routine or schedule but instead switched his training around from week to week.  However, he did have his favourite workouts that he would complete regularly. Examples of these include 5000m around the track of sprinting the straights and floating the bends or 10 by 400m in 59 seconds with 200m jog recovery.  Viren also regularly trained at altitude.
A typical weeks training during the winter base phase is outlined below. It is clear that he covered massive mileage (approximately 250km/week during base phase).
Monday:
AM: 12 km, with 8 by 600m surges up a hill within the run. Pulse would be kept at approximately 180 beats per minute.

NOON: 15 km fartlek run with surges at will (usually every 2-4 minutes). Heart rate would be kept at roughly 122 beats per minute.

PM: 12km fartlek run. Would take approximately 52 minutes.
Tuesday
AM: 12 km, with heart rate kept at approximately 84 beats per minute.

NOON: 12 km of intervals around a track. Examples of such sessions include 2 sets of 10 by 200m with 200m float recoveries and 5 minutes rest between each set.

PM: 17km fartlek run. Pulse would be kept at approximately 90 beats per minute.
RUNNER'S TRIBE PAYS OUR WRITERS & FILM MAKERS TO CREATE EXCITING & ENTERTAINING CONTENT. HELP SUPPORT THESE PROFESSIONALS AND JOIN RT PREMIUM NOW.
TO VIEW THIS CONTENT PLEASE SIGN-UP TO RUNNER'S TRIBE'S MEMBERS ONLY PREMIUM CONTENT. WE HAVE SOURCED THE WORLD'S TOP WRITERS AND FILM MAKERS TO DELIVER ANY ATHLETE, COACH, PARENT OR FAN THE ULTIMATE PORTAL FOR ATHLETICS EDUCATION, ENJOYMENT AND INSPIRATION.
$9.95 AUD Monthly ($6.59 USD)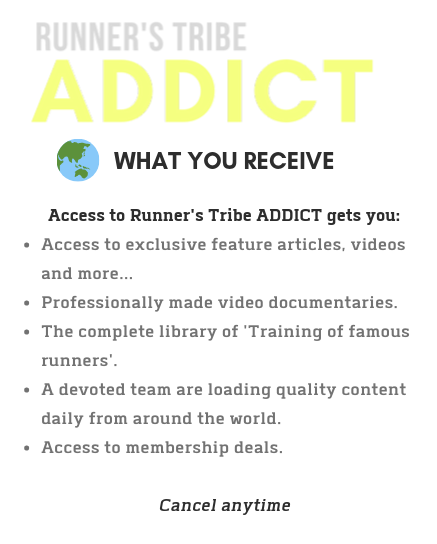 Yearly Plan (Worldwide) - BEST VALUE
$89.95 AUD Yearly ($59.56 USD)

$2.95 AUD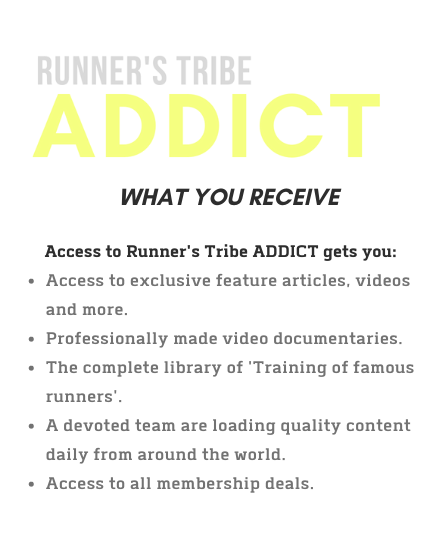 ALREADY A MEMBER? LOGIN BELOW