Joshua Cheptegei, the 27-year-old Ugandan runner renowned for his dedication and upbeat attitude, is intensively preparing for a new test in his training camp situated in Kapchorwa, Uganda, approximately 33 kilometers west of the Kenya border. As he readies himself for his debut marathon in Valencia on December 3rd, Cheptegei confronts an unexpected hurdle amidst his rigorous routine: persistent mud.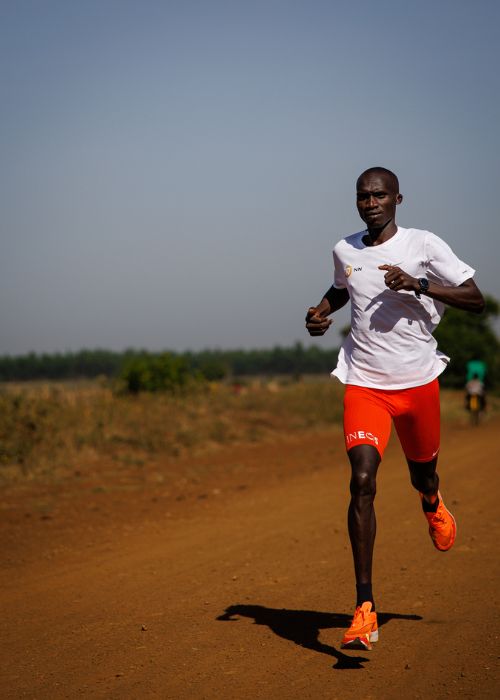 Addressing reporters during a conference call disrupted by a power outage, Cheptegei explained, "Our usual practice grounds in the forest are no longer viable due to worsening muddy conditions. It remains a challenging and chilly situation, but we've put in the hard work, and I believe we'll manage."
The holder of the world record for the 10,000m distance and winner of the World Athletics 10,000m title in 2022 and 2023, Cheptegei anticipates favorable weather conditions for the upcoming Maratón Valencia Trinidad Alfonso. His decision to make his marathon debut in Valencia is rooted in a personal connection to the city, where he achieved two world records. Collaborating with his coach and management team, Valencia emerged as the ideal location, allowing him sufficient recovery post-2023 track season while providing ample time for preparation ahead of the 2024 track events.
"Valencia epitomizes a running culture," Cheptegei stated, echoing the marathon's organizers' tagline. Reflecting on his past achievements in Valencia and the motivation derived from setting records there, he expressed enthusiasm and high hopes for the upcoming marathon.
Approaching his maiden marathon, Cheptegei maintains a simple approach, aiming not for speed but for a learning experience. "My primary goal isn't speed; it's about learning and visualizing myself on the podium, regardless of timing. The race's enjoyment and evaluating my performance after 35 kilometers matter most," he emphasized.
View this post on Instagram
Drawing guidance from Olympic Marathon champions Eliud Kipchoge and Stephen Kiprotich, Cheptegei considers them pivotal in his athletic journey. Recalling Kiprotich's advice to prolong his track career before transitioning to marathons, Cheptegei sees the Valencia marathon as an exciting interim goal, preparing him for the Paris 2024 Olympics. There, he aims to upgrade his 10,000m silver to gold and possibly defend his 5000m title.
Apart from his rigorous training regimen, Cheptegei focuses on mastering the technical aspects of marathon running, particularly emphasizing the critical role of hydration in success. Adapting to longer runs, previously deemed arduous but now integral, has become a fundamental part of his preparation.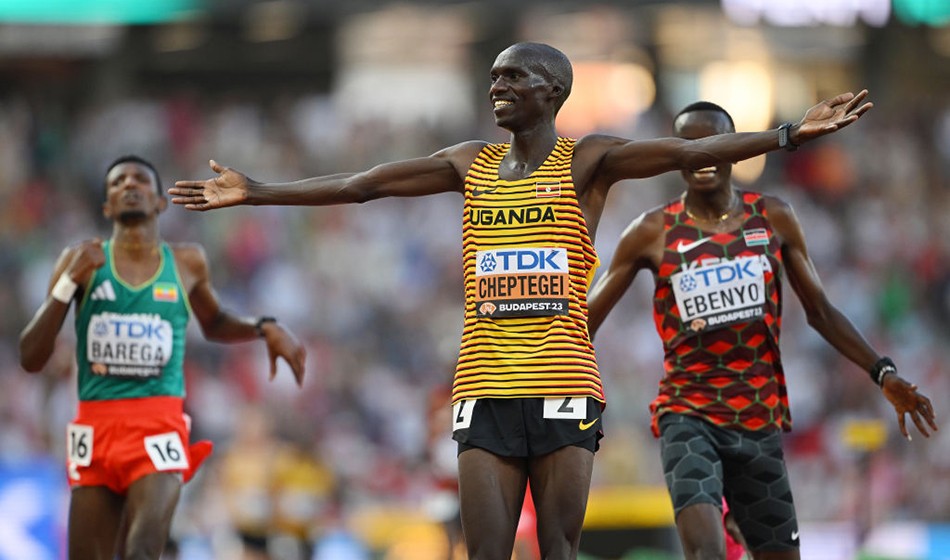 Additionally, Cheptegei is deliberate about his choice of footwear, opting for Nike's Vaporfly models, a familiar and comfortable choice, over the more radical Alphafly series. Confirming his commitment to track events for 2024, Cheptegei expressed equal anticipation for his marathon debut and his expected return to the track.
"It's an exciting new chapter that I eagerly anticipate," Cheptegei expressed about his upcoming marathon, affirming his ambition to reclaim victory in the 10,000m at the Paris Olympics.