Everyone loves using a bit of All-Athletics (www.all-athletics.com) when checking up on some personal bests. It's even been used in verb form before;
"Oh, who's this guy in lane 4?"

"no idea. never heard of him"

"You should all athletics him"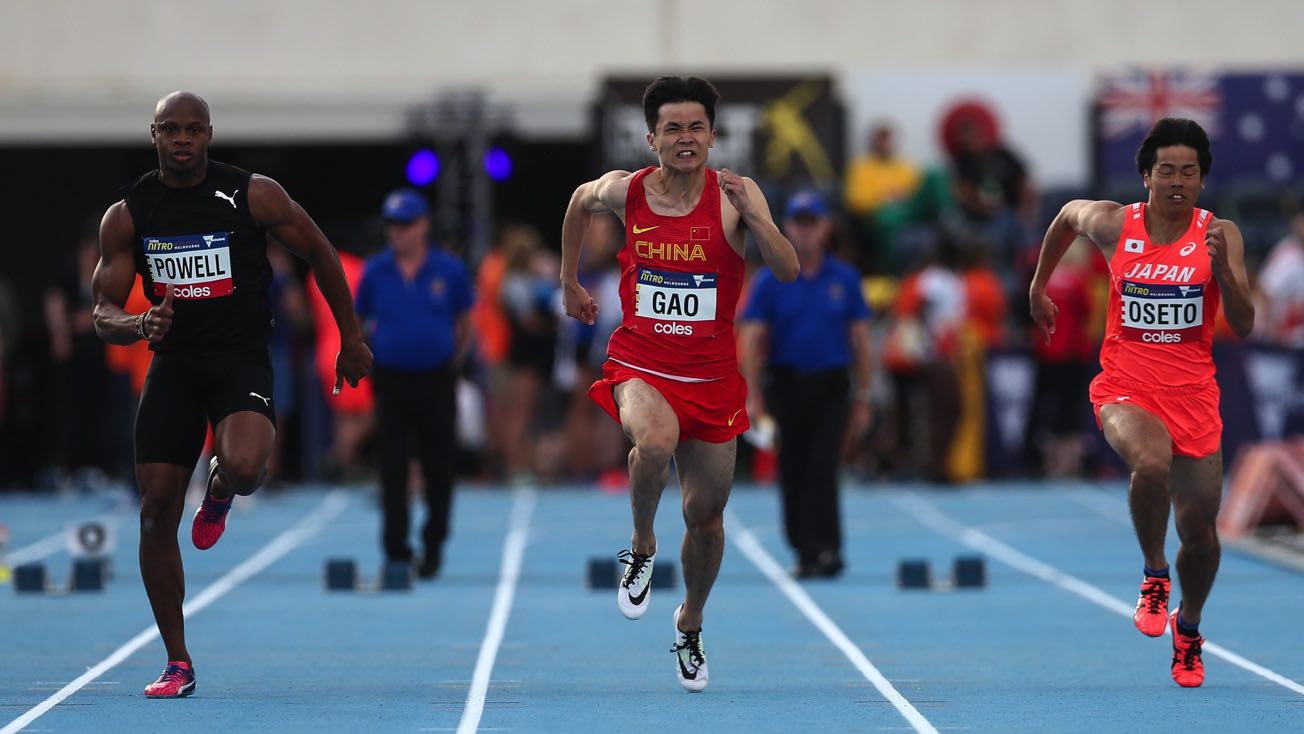 Not only does it compile millions of results and keeps athlete profiles up to date, but each year they rank track and field meets from around the world against each other. One particular compilation of meets is the Invitational/One-Day Competitions (this does include some 2 day meets) ranking which includes Diamond Leagues, Grand Prix meets all the way to our shores and our All-Comers and Shield meets here in Australia. These are ranked on both performance and participation using a point score system you can fine here.
For the last few years, The Prefontaine Classic has topped the list with a score of 95523 to take the win over the Zurich Welthlasse meet with 95078.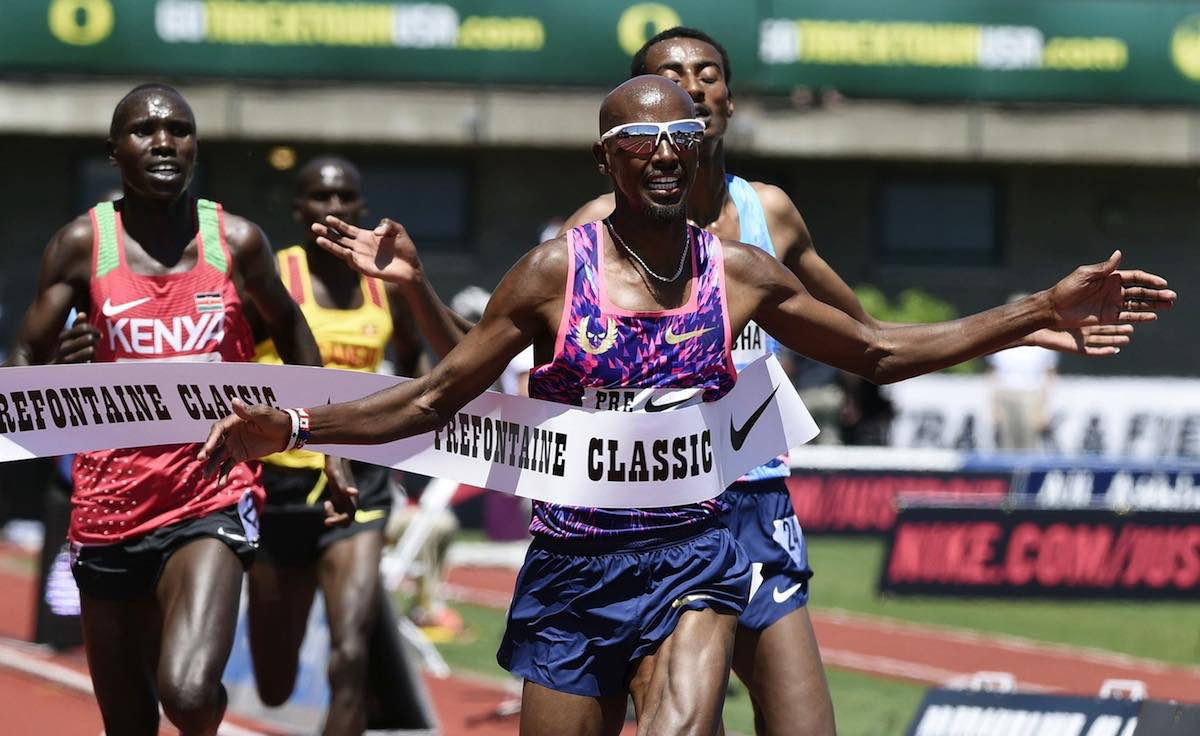 Out of the 708 meets that made the rankings, 28 Australian meets made the cut, with the Summer of Aths Grand Prix in at ACT March 11-12 ranking the highest, coming in at #62 with 79168.
Below you can find a breakdown of meets that were held in each state:
| | |
| --- | --- |
| State | Meets in the ranking |
| Western Australia | 9 |
| Queensland | 8 |
| New South Wales | 7 |
| Victoria | 3 (includes Nitro day 3) |
| ACT | 1 (AA Meet) |
Check out the image below to see what meets ranked the best in each state with some being AA hosted meets whilst others hosted by State Associations. This ranking period runs from Jan 1 2017 with the most recent Australian meet in the ranking being from Oct 21st 2017.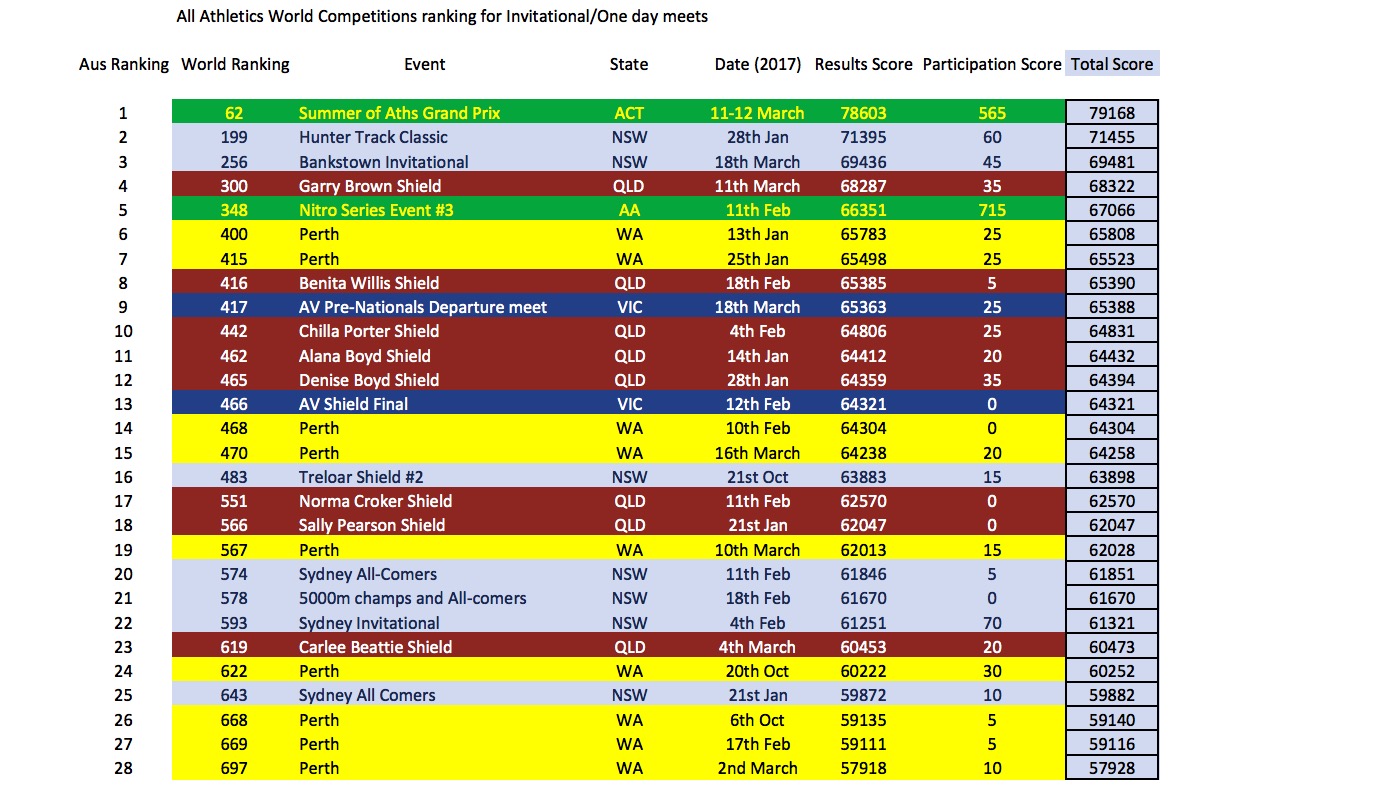 +
Also, here are the state championships (multi-day meets) rankings.

Article by Matt Lynch