A Column By Mark Tucker- Runner's Tribe
Running Nightmares
"It's too easy, when alive, to make perfectly horrible mistakes."
(Kurt Vonnegut)
The majority of my running dreams turn into nightmares. Getting lost in a cross-country or road race, missing the start of a race, not being able to find the start line, running super slow and being unable to increase my speed… fairly standard nightmare scenarios for most runners. Fortunately, only once during my career did one of the above scenarios turn into reality.
It happened many years ago while sharing the lead with recent Melbourne Marathon winner, Tom Do Canto. All I will say, in regards to the actual event it occurred in, was that it was a road race where our shorter distance played as an undercard to the main event…
So feeling good, motoring along, relatively confident of the win and then… Bang! I make a split second decision to bypass the wall of walkers (from one of the other events being conducted simultaneously) we were about to run straight into. I merge to the right into a lane that is running directly beside the lane we were just on… until it isn't. Until we realise that the lane we are on will not merge back to the lane we were just on. Until we realise that the runners now sharing the same path we are now on are racing in a different event to us. Until we realise it's too late to go back; we're screwed!
Jogging back in a fog of disappointment and disbelief we eventually made our way to the finish line. We then had the fun task of finding our loved ones, amongst the sea of runners and spectators, to explain why we didn't finish…
RUNNER'S TRIBE PAYS OUR WRITERS & FILM MAKERS TO CREATE EXCITING & ENTERTAINING CONTENT. HELP SUPPORT THESE PROFESSIONALS AND JOIN RT PREMIUM NOW.
TO VIEW THIS CONTENT PLEASE SIGN-UP TO RUNNER'S TRIBE'S MEMBERS ONLY PREMIUM CONTENT. WE HAVE SOURCED THE WORLD'S TOP WRITERS AND FILM MAKERS TO DELIVER ANY ATHLETE, COACH, PARENT OR FAN THE ULTIMATE PORTAL FOR ATHLETICS EDUCATION, ENJOYMENT AND INSPIRATION.
$9.95 AUD Monthly ($6.59 USD)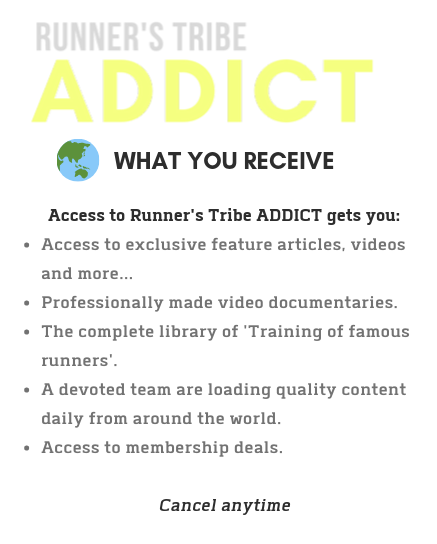 Yearly Plan (Worldwide) - BEST VALUE
$89.95 AUD Yearly ($59.56 USD)

$2.95 AUD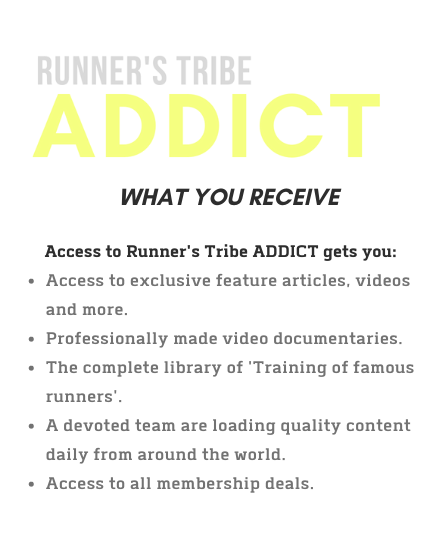 ALREADY A MEMBER? LOGIN BELOW