Kipchoge's training approach is based on a simple but effective strategy: running high volumes at low intensity, with only 15-20% of his training time devoted to high-intensity workouts. Kipchoge's training routine, which totals up to 220km a week, is carefully designed to avoid overtraining and the risk of burnout or injuries. Under the guidance of his mentor and coach Patrick Sang at the Kaptagat training camp in the Kenyan highlands, Kipchoge follows a repetitive yet holistic program that has helped him win 15 out of 17 marathon races, including two Olympic gold medals and the world record.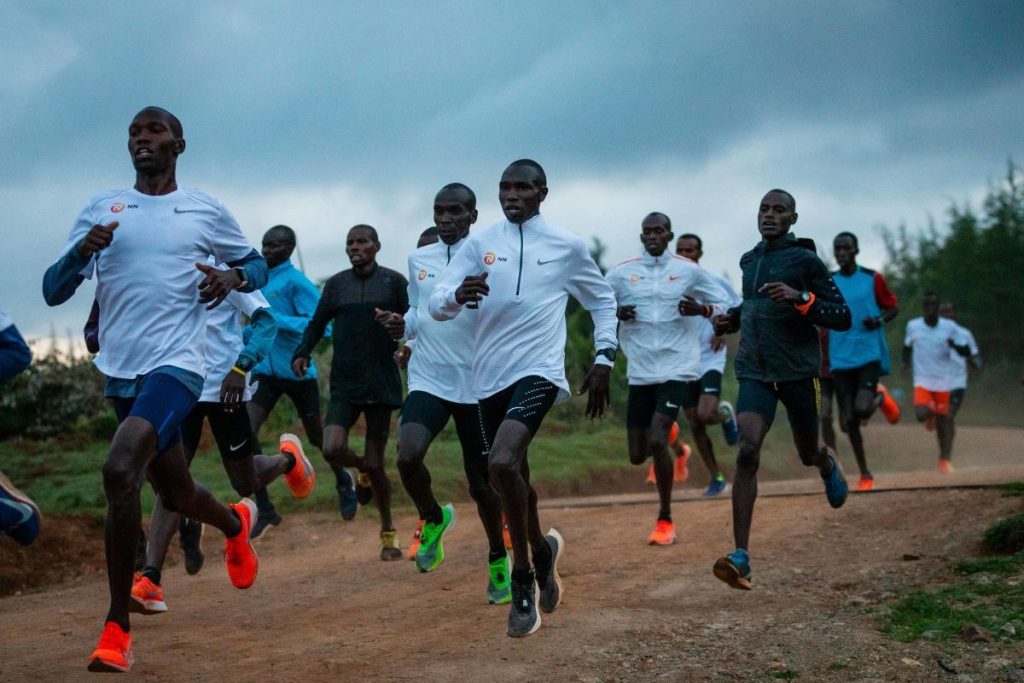 Most of Kipchoge's six training days per week are dedicated to controlled and comfortably paced runs, supplemented by one or two fartlek sessions (speed sessions on track) and some track sessions for speed and core strengthening. Kipchoge's famed long run, which he does once every two weeks, ranges between 30km and 40km. He never does back-to-back high-intensity sessions, and he spaces out his training to allow for proper recovery.
Kipchoge's training method is based on the "80%-20%" principle, also known as the Pareto Principle, which suggests that 20% of the training routines result in 80% of the impact. This means that only 20% of the training time should be dedicated to high-intensity workouts, while 80% should be easy or light training. This strategy has been used by many elite distance runners, including Kipchoge and his crew at the Global Sports Communication started by Sang.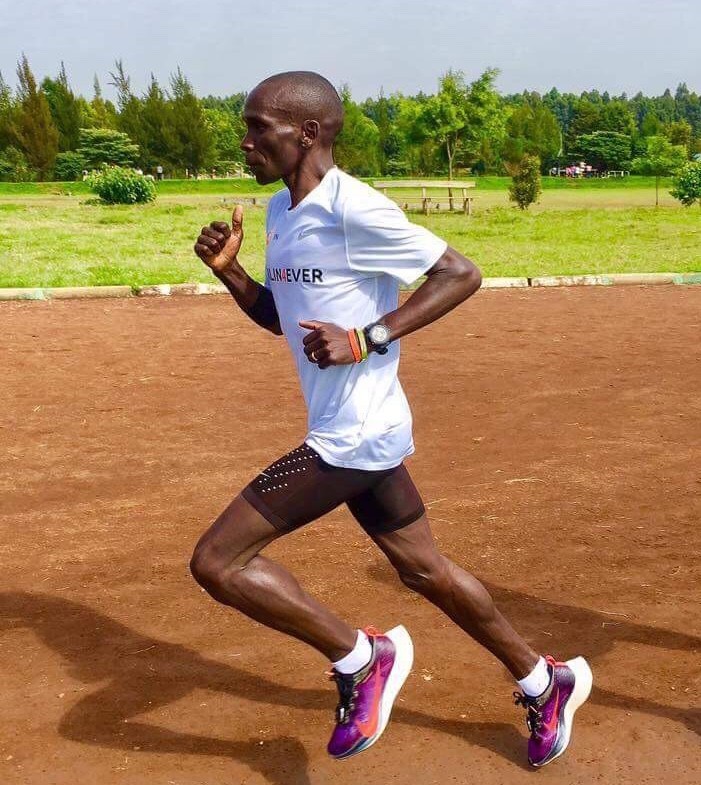 The success of the 80%-20% science was recently validated by a review by a Norwegian-based running research group, which examined the training regimens of 59 Olympic and elite runners, including Kipchoge. The analysis states that Kipchoge runs 200 to 220 km per week, spending 82 to 84% of his training time at easy or light level, 9 to 10% at moderate intensity, and 7-8% at hard or high intensity.
Kipchoge's hard training sessions are done only twice a week: a track session on Tuesday and a fartlek session on Saturday. The rest of his training time is spent on easy runs, which allows him to recover properly for the high-intensity sessions. Kipchoge's weekly training ends with speed sessions, which he uses to fine-tune his form and technique.
View this post on Instagram
Kipchoge's simple and repetitive training plan has kept him largely injury-free throughout his international career, which began at the 2002 World Cross Country Championships. By mastering the art of running high volumes at low intensity, Kipchoge has become not only the fastest marathoner but also a role model for many aspiring runners around the world.