Written by Jordan Gusman – Runner's Tribe
I am coached by Dick Telford and train with the Team Telford crew in Canberra. Over the past three years, I have focused on consistency throughout my full week of training, rather than quality in a specific workout. Around six months ago, however, I reached the point of weekly mileage that I am happy with – 170km – and with that, the quality soon followed. I am currently in a build-up phase after a successful domestic season. I am targeting a number of races in Europe in June and July with hopes of running a World championship qualifier. My race schedule begins with the Leonora Golden Gift on 4 June.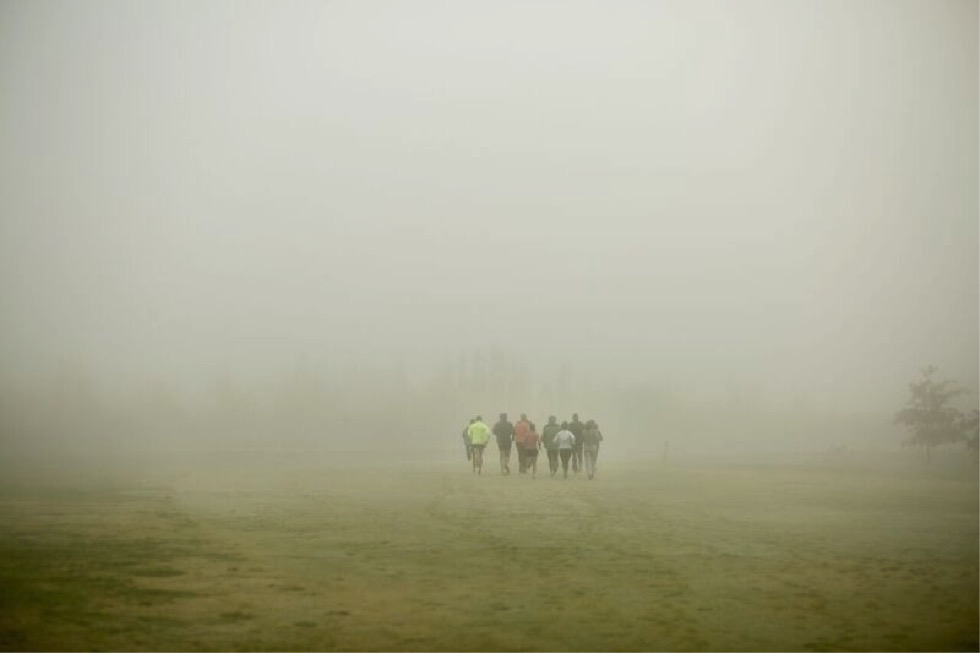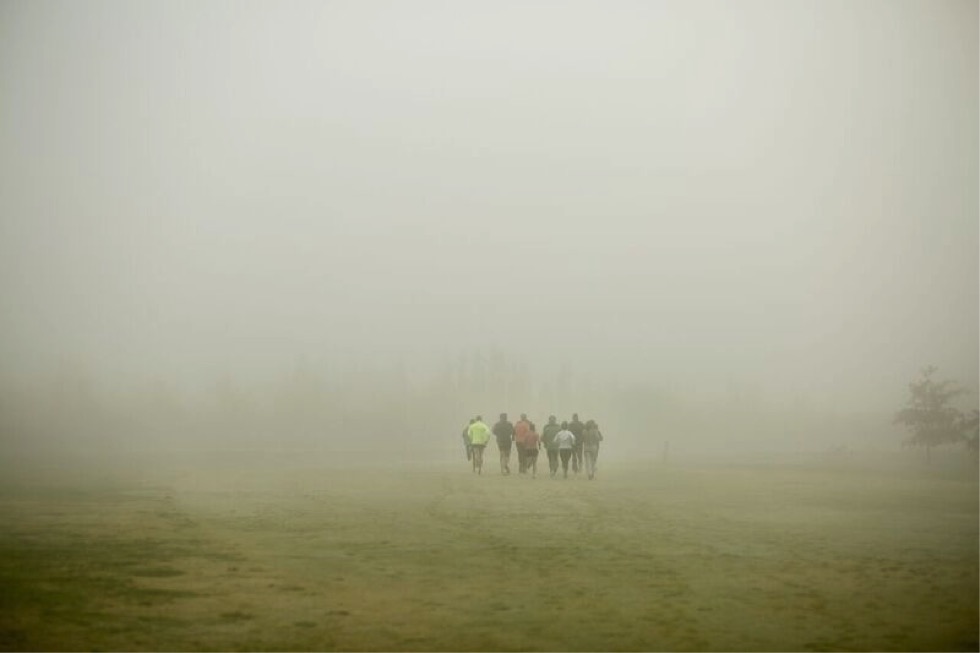 Here are a few key workouts from the past year that I attribute my most recent success to and will be completing in my preparations for the European season:
4 x Mile
This workout was one of our staple sessions over the August-November 2016 period as we begun to transition from cross country to track. It is a very straightforward workout, usually, run between 5k and 10km pace with a 90sec jog recovery. Afterwards, we would take a lap jog and run 4 – 6 x 200m with 30-second recovery. My best 4 x mile workout was completed 10 days out from my 10km PB (28.38 road) in mid-October. My times were: 4.29, 4.27, 4.26, 4.20. Afterwards, we ran 4 x 200m all between 28-30 seconds.
Ladder Workout
We do a variety of different ladder workouts depending on what time of year it is. I particularly like these sessions because of the mix of longer and shorter reps, plus I love the feeling of getting slightly quicker with each rep. I think the best ladder I have completed would have to be a few weeks out from the national champs this year. We ran 1600, 1000, 800, 600, 400, 200 all with a lap jog (3min or under) recovery. My times were: 4.23, 2.33, 1.58, 1.26, 52.5, 24.5. This gave me a lot of confidence leading into nationals as I suspected it would come down to a last lap burner.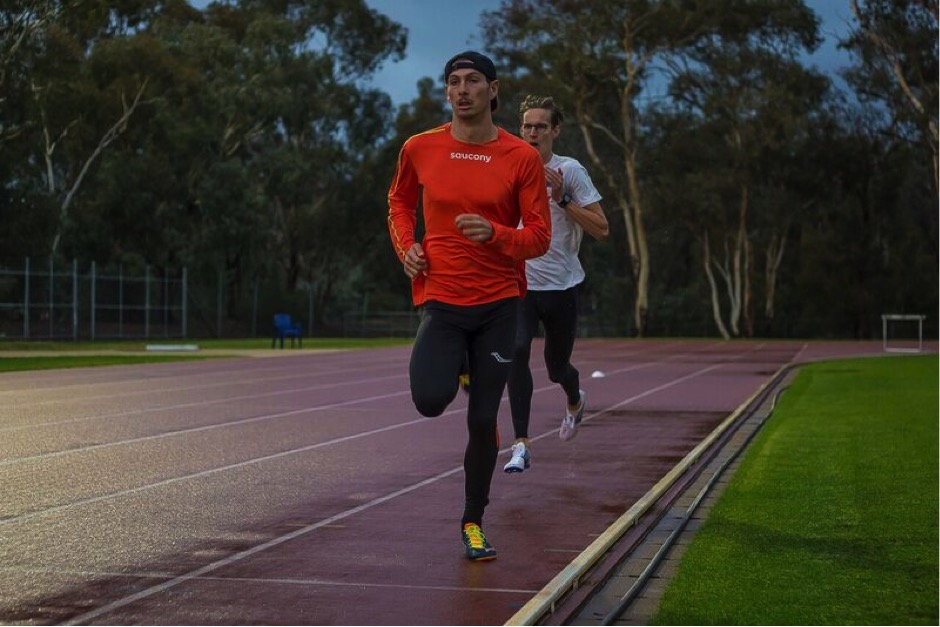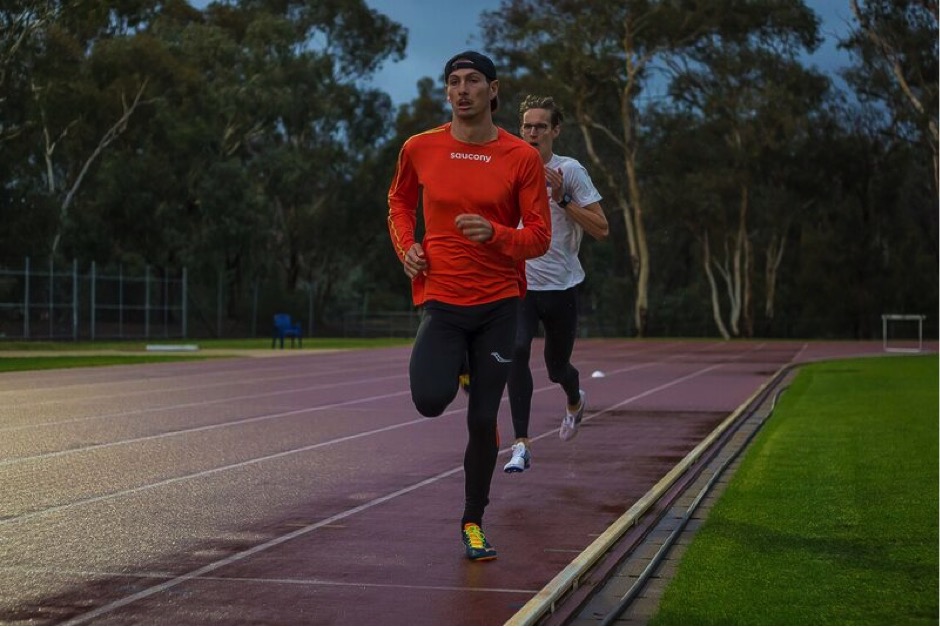 Quarters
This is a workout that most would be familiar with. It is also one of Telford's favorites. We don't run the full eight as much as I would like, usually running variations such as 2 x 4 x 400 with 200 float followed by a variety of different distance reps, however, when we do run the full workout it is a great gauge of 5km fitness. My best quarters workout included the 8×400 in a total time of 13.50 (averaging 65second 400s), 4 x 300 in 45 seconds with 100m jog recovery and 5 x 200 between 27-30seconds with a 30-second stand recovery. We took a lap jog between sets and was completed on a grass track.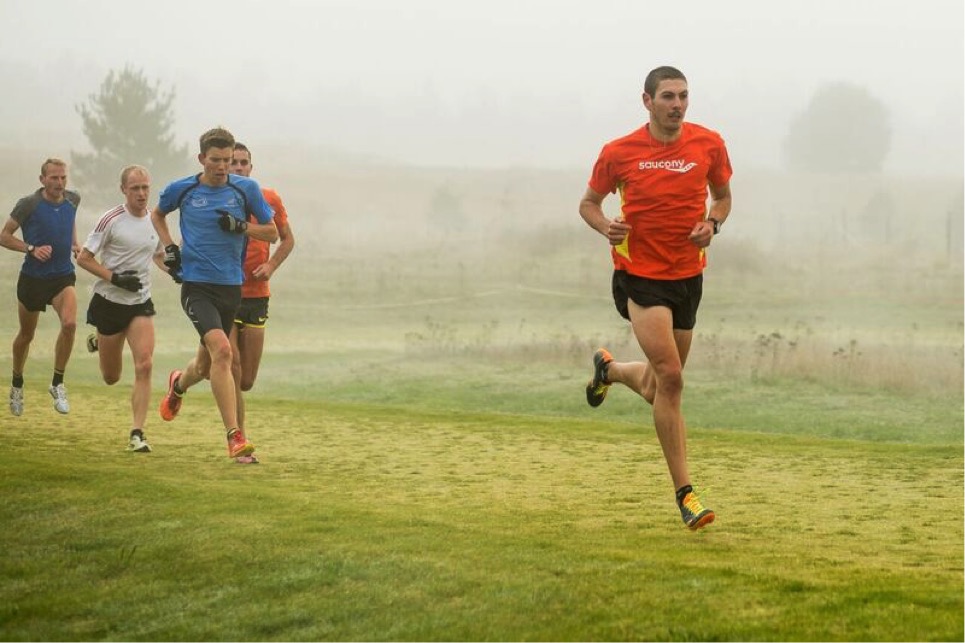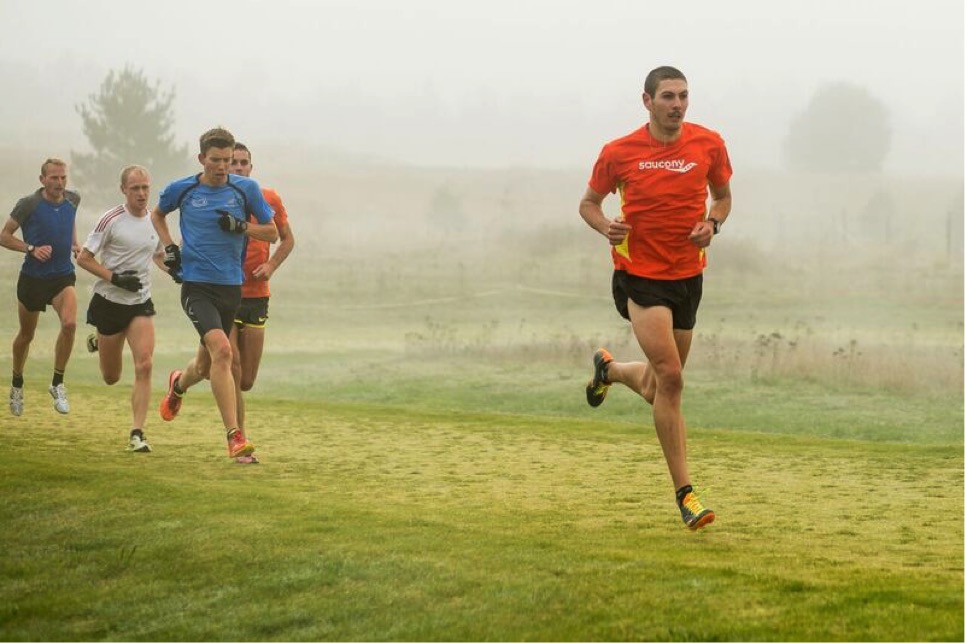 1200 Time Trial
This final key workout is, in my opinion, the most important. It is a workout which gives me a lot of confidence and is usually completed a week or so out from a targeted 1500m race. The idea behind it is to get through either 1000m or 1200m at race pace or a little quicker and then follow it up with some faster reps to work on our finish. My best time trial was run a week before Mitchell Street Mile last year. The session was 1200m, lap jog (7min), 2 x 600m with 2minute recovery, 2minute jog, 2 x 1km with 1minute recovery, lap jog (3min), 5 x 200m with 1minute recovery. My times were: 2.56, 1.33, 1.29, 2.45, 2.45, 30, 30, 28, 27, 25.
Thanks for reading. Remember: Consistency is key.
Jordan Gusman
All photos courtesy of Dillon Vibes. Instagram handle: @Dillonvibes
The Workout Series: 4 Key Middle Distance Sessions by Mitchell Thompson
Chris Dale's key sessions in the lead up to Australia's Richest Mile