By Len Johnson
There they all were – 10,000 metres champion and defending 5000 metres champion Gudaf Tsegay, the woman who runs every event, and medals in most, Sifan Hassan, Kenyan teammates Beatrice Chebet, this year's world cross-country champion, and Margaret Kipkemboi – lined up to thwart Faith Kipyegon's hopes of completing an unprecedented 1500 and 5000 metres double.
And then all they all were, trailing Kipyegon to the line as she drove a 56.69 second final lap, a 2:39.05 final 1000 metres and most of a 5:37.33 last five laps to a win in 14:53.88. Nominally Hassan was little more than a step behind in 14:54.11 but as with Mo Farah when he ruled the men's track distances, this was a thrashing even if only by a step.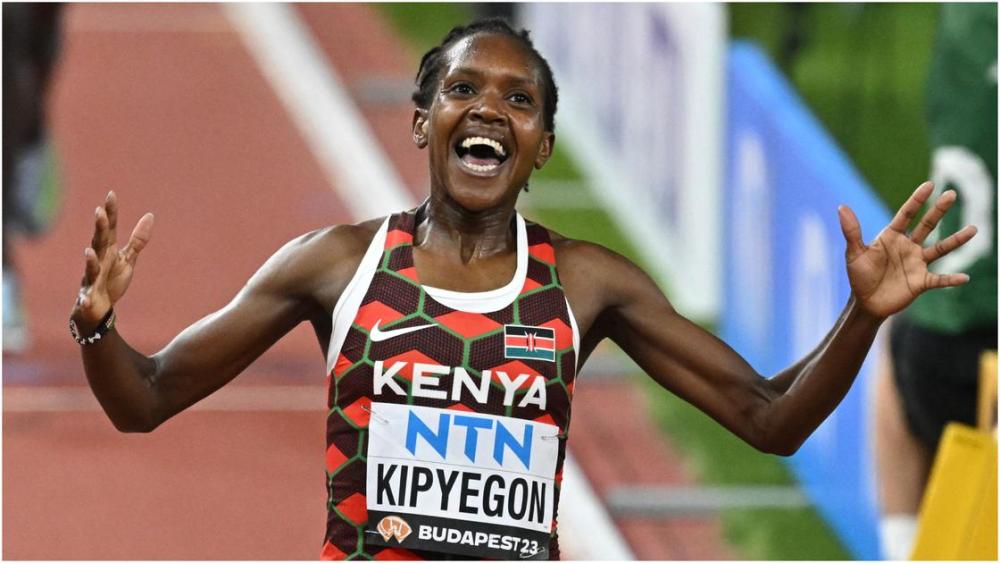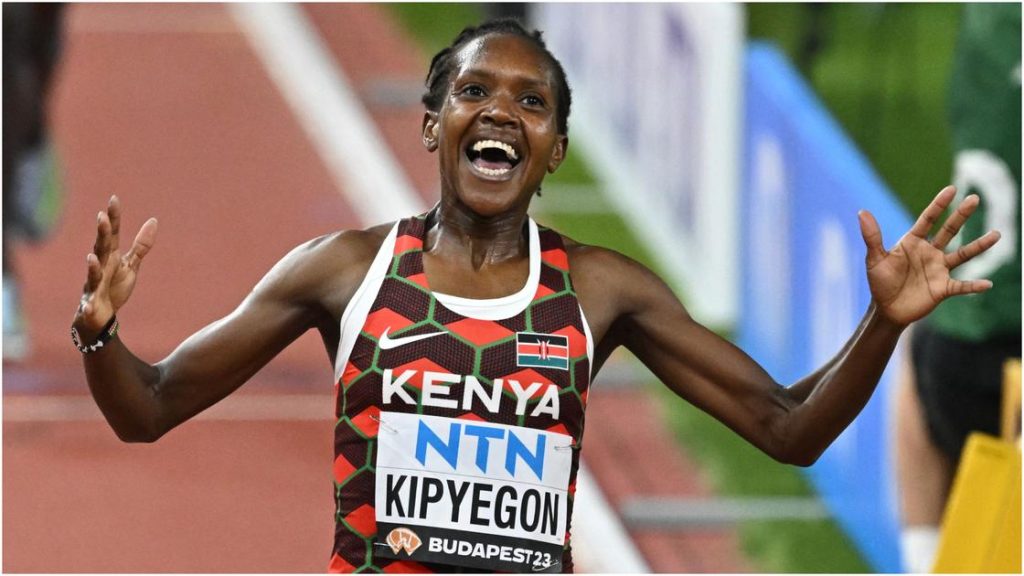 Chebet finished third in 14:54.33, followed in by eight more under 15 minutes. There were 10 finishers with 5.5 seconds of Kipyegon, yet thrashed by even more.
Every athlete in the race had their chance. Kipyegon didn't attempt to run them off their feet from the gun (that way tactical madness would have lay). She ran along almost anonymously at times in the bunch as if to challenge her rival to try something, anything really. They did not and in the end they could not.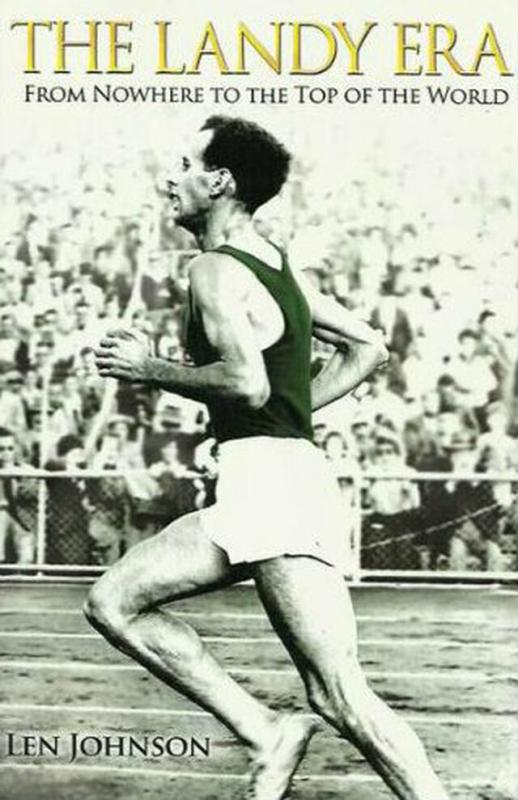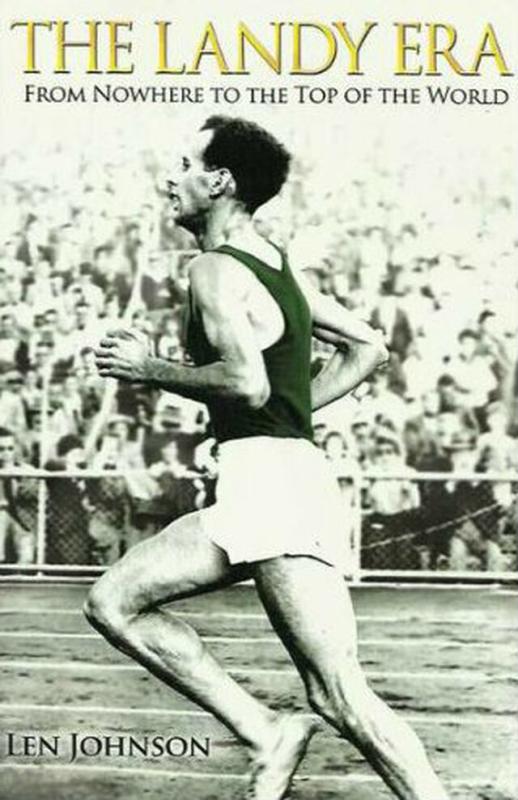 Hassan ran the whole last 500 metres a step or so behind Kipyegon without ever once looking like she could get past. This was like Lasse Viren holding off all comers in the last 1000 metres of his second Olympic 5000 victory in Montreal in 1976. Not a sprint so much as a rolling thunder surge getting faster by the step.
So, there you are. This has been a season to remember already for Faith Kipyegon. I don't know what her immediate plans are but should she not race another step between now and the end of the year she will surely be women's athlete of the year. Two fabulous mini-seasons, the first producing three world records in six weeks – a 3:49.11 to take down the 1500 mark followed a week later by a 14:05.20 for 5000; a 42-day break later again a 4:07.64 mile.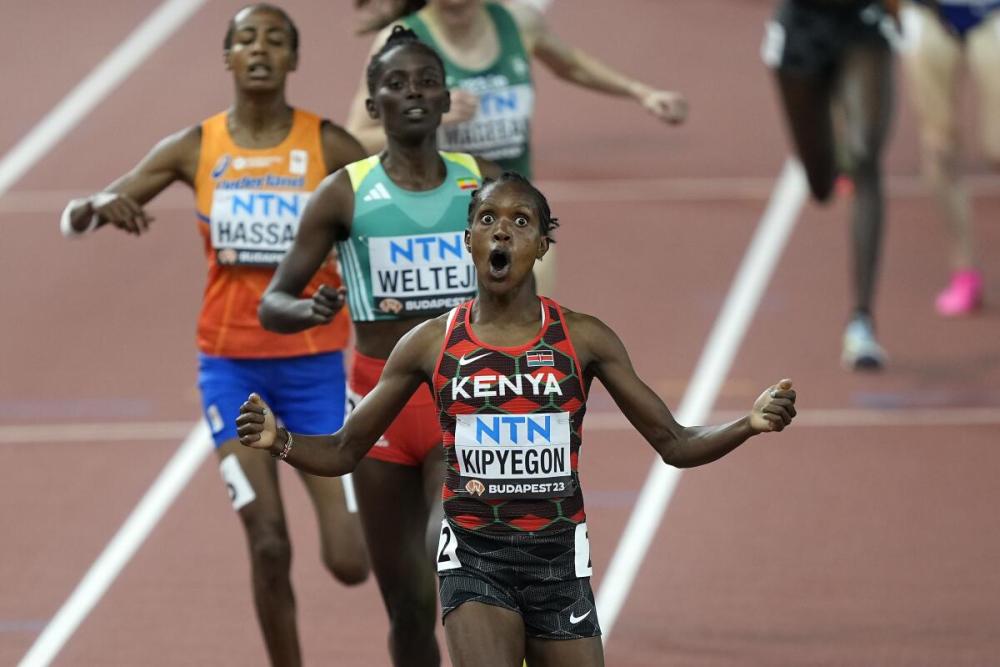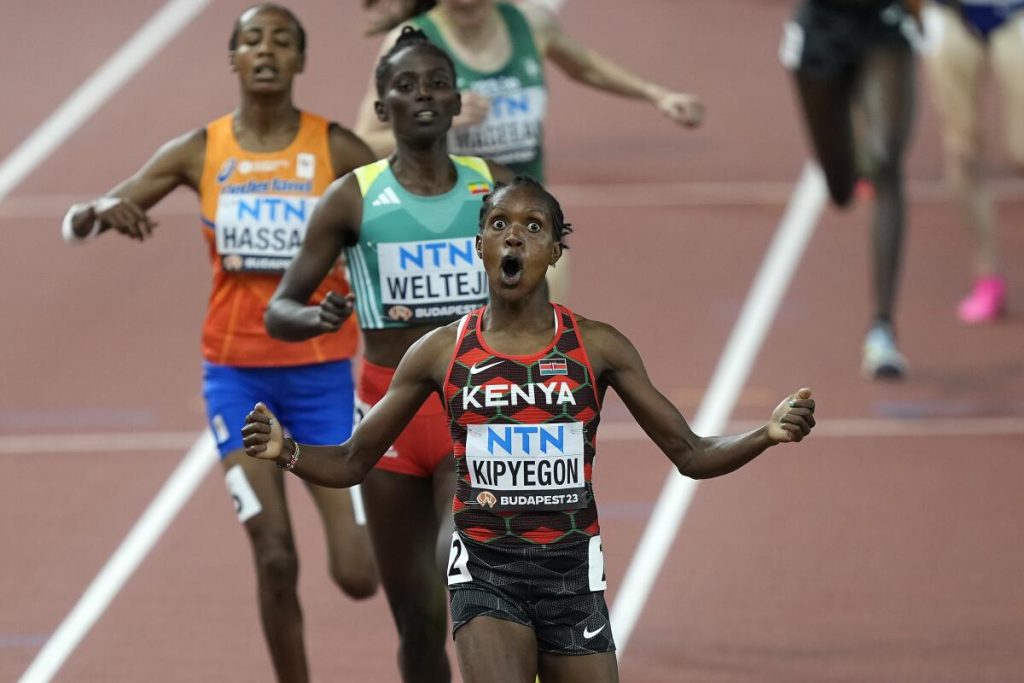 The second mini-season has brought the world championships double. Productivity may be an economic problem everywhere else, but they don't even know about it at Kipyegon & Co.
As is the way with superlatives, Kipyegon will inspire others so that what was once exceptional becomes commonplace (the four-minute mile anyone?). Despite his careless habit of dropping 1500 world titles, Jakob Ingebrigtsen is showing the same attributes in men's middle-distance. But as with Bannister, Clarke and other pioneers of the track, she is doing it first.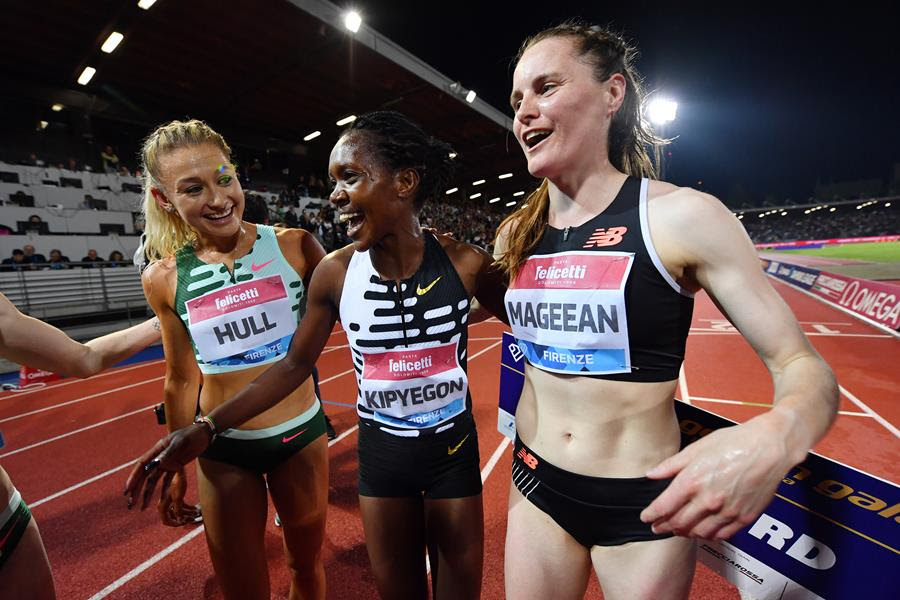 As far as the race itself went, a 65-point opening lap slowed dramatically to a 4;47 opening 1600. A series of 77-78s took the field uneventfully to 3000 metres in 9:16.55 – not even a challenging tempo for interclub races.
Tsegay's challenge, such as it was, played out over the next few laps which got down to 70-second pace at least. Less than three seconds covered the entire field as they entered the final kilometre. In theory, anyone could still win.
In practice, there was only one. It was Faith Once More.
Marschall medals in Mondo's shadow
Speaking of events where one athlete eclipses all others brings us to the men's pole vault, won by Mondo Duplantis with a clearance at 6.10 and three failed (is that the right word even?) attempts at a world record 6.23.
Duplantis was simply perfect, entering at 5.55 and then clearing 5.85, 5.95, 6.00, 6.05 and 6.10 all without a miss. That didn't put the pressure on others so much as put them in their place. Still, Ernest Obiena cleared 6.00 for the silver medal and Kurtis Marschall and Christopher Nilsen tied at 5.95 for the bronze.
View this post on Instagram
That was the second Australian-US pole vault medal tie at these world championships, making the pole vault more productive than the Anzus alliance.
Five men attempted six metres or higher in the competition, which might also be some sort of record.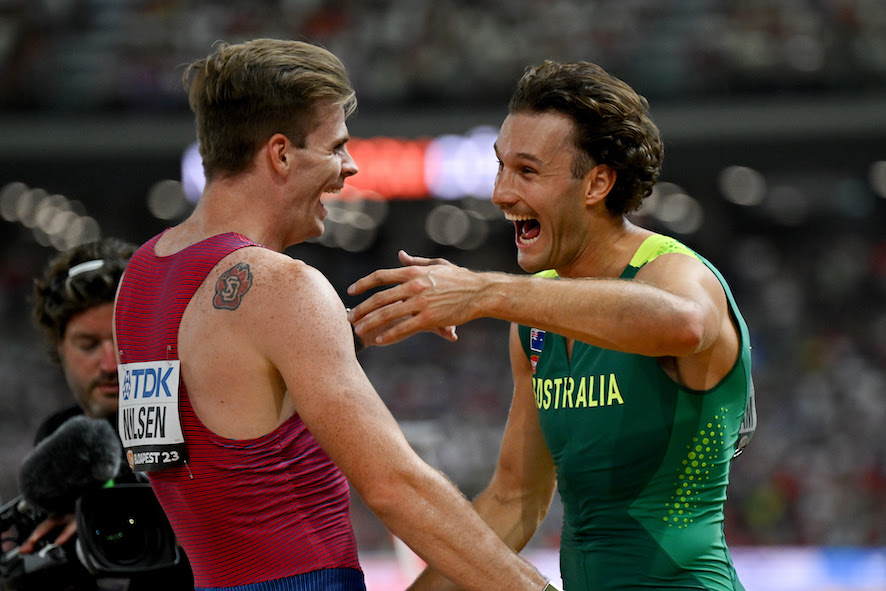 Marco Arop of Canada prevailed over 19-year-old Kenyan Emmanuel Wanyoni for victory in the 800, 1:44.24 to 1:44.53 and the USA won both men's and women's 4×100 metres relays (as it probably should!).