By Len Johnson
Well, there you are, history does repeat after all. After the drama of day three, the final playing out of day four was not quite as dramatic, even if it did follow a similar pattern.
Once again, the day's four gold medal events came together in the final minutes of one evening session. Once again there was drama, especially in a men's high jump contest in which the momentum swung between Giancarlo Tambrei, JuVaughn Harrison and Mutaz Ess Barshim like a drunk throwing punches in a barroom brawl, and almost as dramatically in a women's discus in which Laulaga Tausaga upstaged teammate and favourite Valerie Allman with a five-metre personal best to take the gold in 69.49 metres.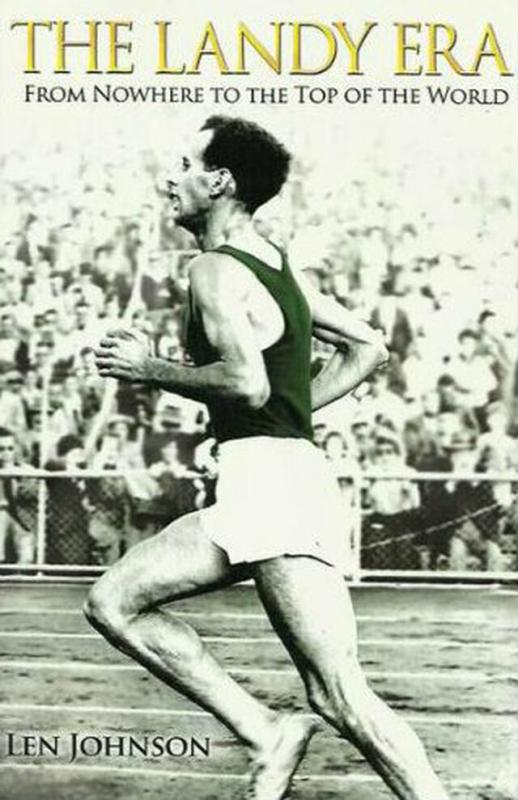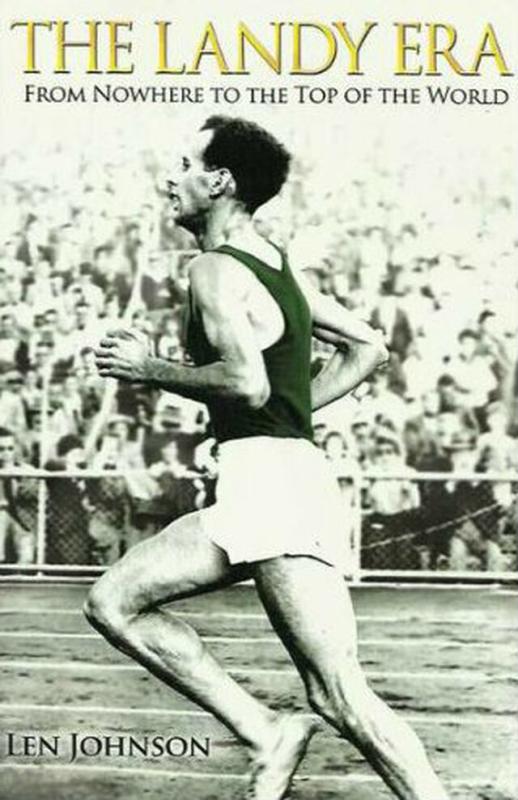 But two favourites played spoilsport as Faith Kipyegon gave her rivals a chance in the 1500 metres before storming home with a sub-2 minute last 800 (54.35 final lap) en route to an emphatic 3:54.87 victory. Then Soufiane El Bakkali, the man with everything but the world record, won a third straight steeple title from Lamecha Girma, who has the world recor d but no world or Olympic gold.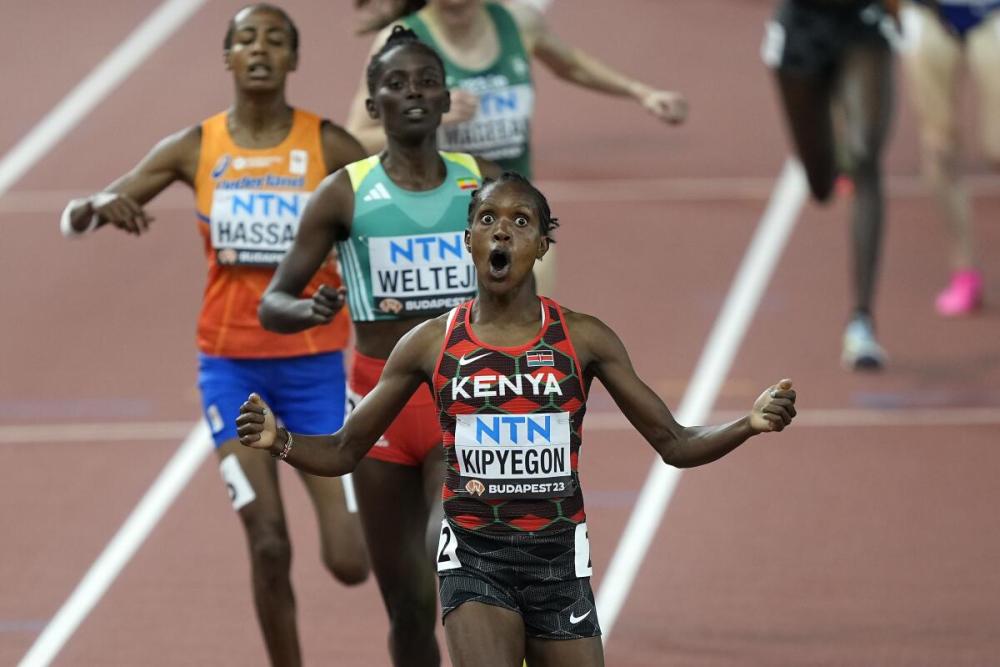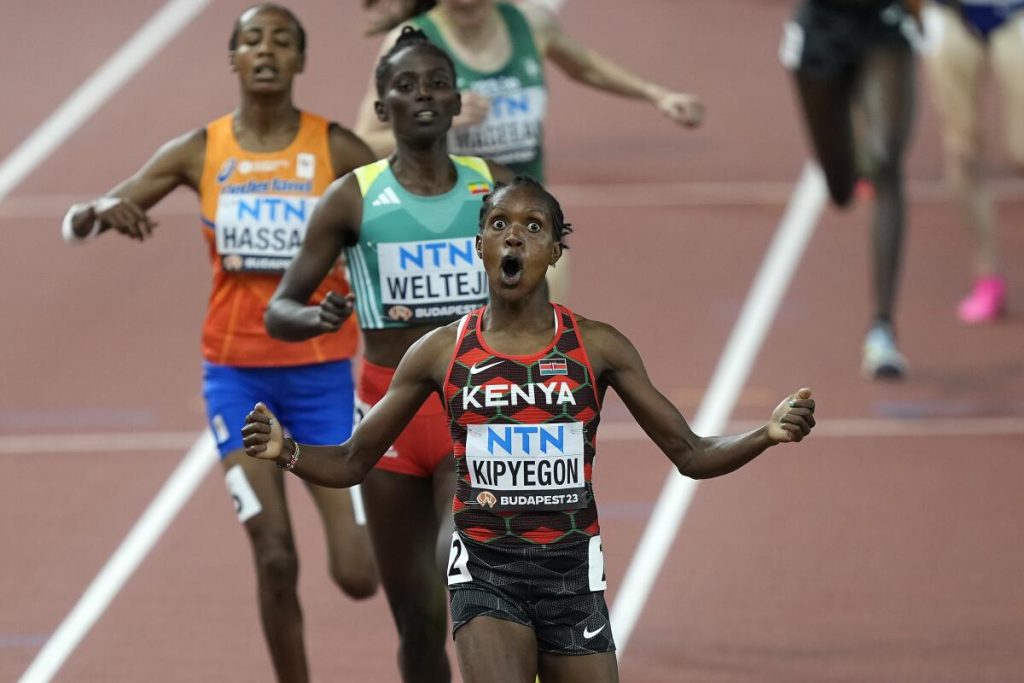 Instead, the final acts of drama on a session which sometimes seemed every bit as long as its scheduled three hours, came in the semi-finals of the men's 400 metres as Rio 2016 Olympic champion and world record holder Wayde Van Niekerk advanced only as a fastest non-auto qualifier and then current Olympic champion and Doha 2019 world champion Steven Gardiner was one of two athletes – to collapse to the track injured in the third semi-final of the men's 400 metres.
The discus was the night's biggest shock. Hawaii-born Tausaga has long been recognised as a great natural talent waiting to be harnessed, but her best coming into 2023 was 64.49, which she improved to over 65 metres in July. To pull a 69.49 out of the locker was, to say the least, a shock.
To none more so than Allman, it would seem. She should be used to surprises by now, however, as in Eugene last year she was beaten by China's Feng Bin in similar circumstances – a late competition stunner to which she could not respond. Allman led at the end of each of the first four rounds before Tausaga's winning throw in the fifth. With two chances to respond Allman could not. And that was that.
Feng had six consistent throws in defence of her title, culminating with a 68.20 in the final round.
In the night's other field final, Barshim and Tamberi of Olympic intentional tie fame, both started with one miss at 2.25 at a time they could afford one. Barshim did not miss again until 2.36, when he went out with three failures. Tamberi now trailed Harrison but reversed that position when he went over 2.36 first time and Harrison took two tries.
In the 1500 final Kipyegon went straight to the front but settled into a moderate pace as if daring any of her rivals to take her on. None did as she went through 400 in 65.14 and 800 in 2:11.78. From there, the 2023 world record breaker at 1500, mile and 5000 simply destroyed the field from the front. Diribe Welteji and Sifan Hassan stuck closest to her to take the minor medals but in reality there were two races going on here and Faith Kipyegon won the big one.
Jessica Hull finished seventh in 3:59.54 – between Britons Laura Muir and Katie Snowden after a race in which she never seemed to settle (she wasn't the only one!).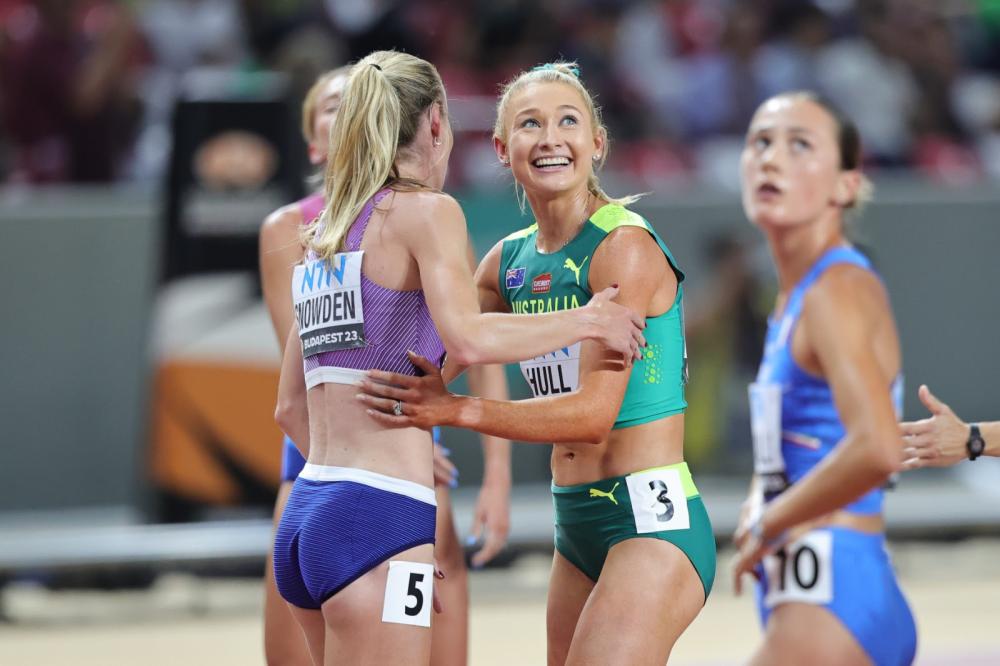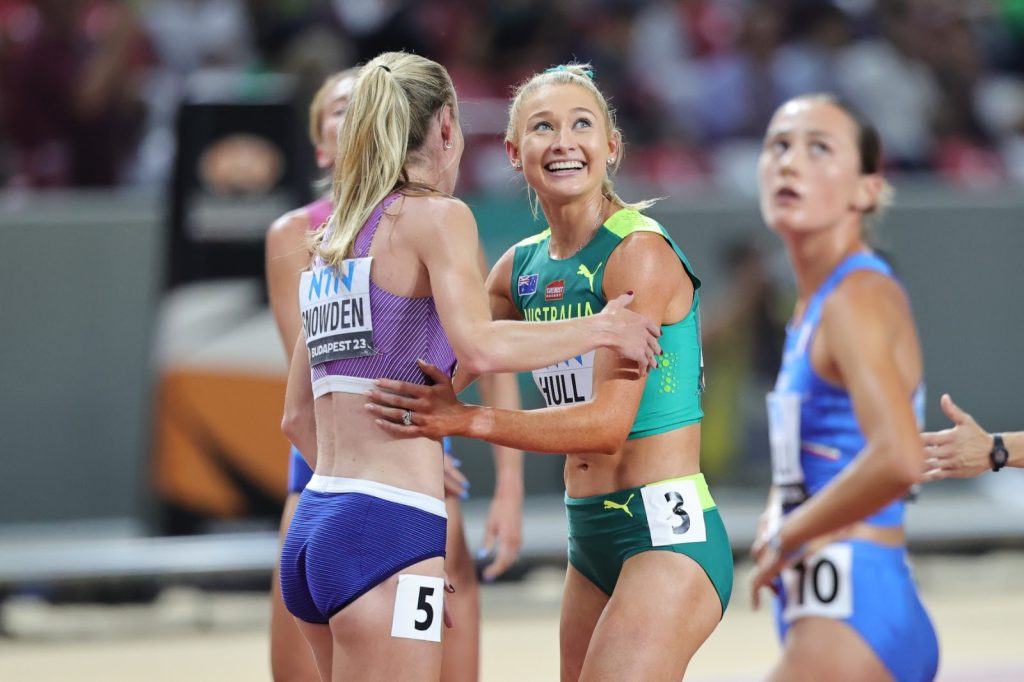 It was symbolic of the session. Brandon Start started well in the high jump, clearing 2.20 and 2.25 to share the early lead. But he came unstuck at 2.29 where he went out after three misses. Joe deng ran beautifully to qualify for the semi-finals of the 800 metres but Peter Bol and Riley McGown both bowed out. Celeste Mucci and Michelle Jenneke reached the semi-finals of the 100 metres hurdles.