Is It Time For A Half Marathon At The Olympics And World Championships?
By Brett Davies
With the World Championship Half Marathon in Riga, Latvia almost upon us, we felt it timely to explore the idea of a Half Marathon on the program of the World Championships and the Olympics.
There has never been a half on the program of either a World Athletics Championships or an Olympics and it was not until 1992 – when it was run in conjunction with the Great North Run – that  there was an official world championship for the event.
The half marathon has always been a kind of poor cousin to the full distance – Venus to the marathon's Serena, if you like – yet it has grown in popularity in recent years, especially in the growing mass participation events that are regularly scheduled throughout the world.
Until the late '70s and early '80s, there were not that many half marathons scheduled. There were full distance races, as well as numerous events from between 5km and about 14km. In Australia, there were dozens of  fun runs over about 5km to 14 km and a growing number of full distance races, though the first big mass participation half, the Sydney Morning Herald Half Marathon, did not eventuate until 1992.
During the late '70s, the American road racing circuit was growing, with events such as Falmouth, the Cascade Run Off and The Peachtree 10km increasing in entries. It was, incidentally, the Cascade Run Off, with its big name entrants (Bill Rodgers, Herb Lindsay, Greg Meyer et al) which was the first road race to openly offer prize money for the 1981 event. There were also, of course, the big name marathons (New York, Boston, Chicago, LA) that saw numbers swell. The half marathon, though, had yet to take off and they were few and far between, though there was a race in Philadelphia which attracted much interest and a few other minor half marathon races around the country.
In Europe, there was  also a recreational running boom. Paris' Marathon began in 1976, though there were still not many mass participation half marathons. Milan's Stramilano, which was originally a 24km race, was growing during the '70s and officially became a half marathon in 1976. Dartford (UK) held their inaugural event in 1977 (which was won by future Olympic champion and multiple world record breaker Steve Ovett) and this race was soon one of Britain's top half marathons by the early '80s,
The prestigious Great North Run in Newcastle (UK) was the brainchild of world record breaker, Olympic medallist, European champion and local North-East England legend Brendan Foster. It began in 1981 – the same year as the London Marathon –  and the race's immediate success (12,000 entrants) ushered in a new era. The half marathon rapidly gained in popularity. Bath began their very well-regarded half marathon race the following year and a few other half marathons began to emerge around Britain.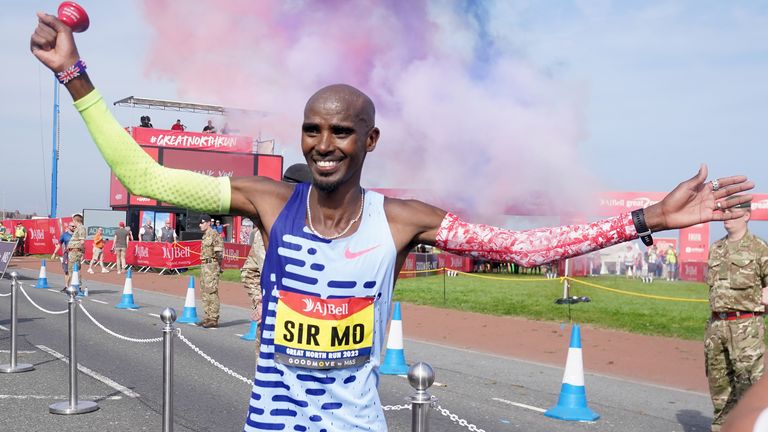 Perhaps the main reason for fun runners aiming for a half is that the half marathon is self-evidently a much more attainable goal for the average recreational runner, a more realistic achievement for the less-talented, time-poor athlete who might only run 4 or 5 days a week and doesn't build the base of mileage vital for a marathon runner's preparation.
Half marathon organizers have many advantages over those putting on a full distance race. It obviously takes up considerably less space with the route exactly half the distance. The roads don't need to be closed for anywhere near the amount of time required by full marathon organizers, so there is less disruption to traffic. There is a reduced need for volunteers, fewer drink stations fewer paid contractors, fewer police on the course, fewer barriers and obviously, there is less rubbish to collect and less time is needed to clean up – a huge problem for any large road race.
At major championships such as the Olympics, World Championships, Commonwealth Games, and European Championships, the longest distance on the track is the 10,000m. The marathon is the only running race longer – a gap of 32.195 km – which presents a problem for many athletes. At the elite level, 5000m and 10,000m races are almost always won by athletes who are able to either sprint away from rivals over the final lap or wind up the pace over the final few laps.
View this post on Instagram
For many athletes not possessing the superior sprinting speed of a Haile Gebrselaisse, Sir Mo Farah, or Kenenisa Bekele, their only other option for championship success is to step up in distance and prepare for the marathon. However, many are not suited to the rigors of the marathon – physiologically or psychologically. The marathon is very specialized and takes more time (as well as, of course, bigger weekly mileage) to adequately prepare for. Recovery time  – particularly at the highest level,  will take several weeks, which will take a professional athlete out of action and unable to race while recuperating.
There are many athletes for whom the half marathon is more their 'sweet spot', their ideal distance. The legendary Paul Tergat (KEN) may well be an athlete who falls into this category. Though he was a 5 time World Cross Country Champion and a world record breaker at 10,000m and the marathon, it is possible that the half marathon may have been the great man's best distance. He broke world records in the prestigious Lisbon and Milan half marathons and won two world titles at the distance (1999 & 2000). Tergat would have been very difficult to beat had he run a half marathon at Sydney in 2000. He was frustratingly close to gold at 10,000m at both Atlanta (1996) and Sydney when he was outkicked by another legend, Haile Gebrselassie (ETH). Though he was the world record-holder and favorite for the gold in Athens (2004) for the marathon, he struggled in the oppressive conditions and faded to tenth.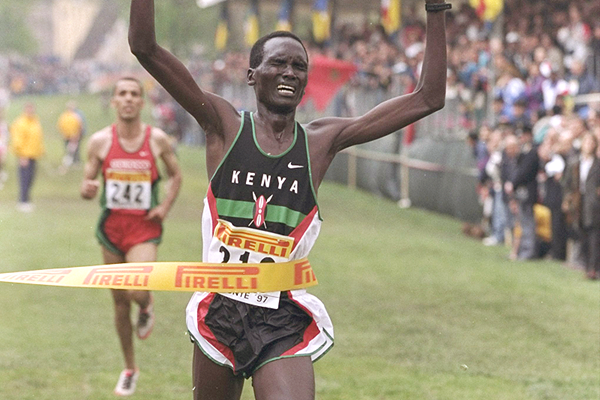 Elana Meyer (RSA) was another world half marathon winner. She was never near the podium when running marathons, but she won an Olympic silver in Barcelona (1992)  in the 10,000m behind eventual two-time champion Deratu Tulu (ETH). The gutsy Afrikaner made much of the running, but was outgunned in the closing stages by the Ethiopian. She also broke four world records at the half, at East London in 1991, in consecutive years at Kyoto (1997 & 1998) and finally, she ran 1.06.44 in Tokyo in 1999
Perhaps the best example of a runner best suited to the half would be Eritrean Zersenay Tadese. By any metric, Tadese was one of the all-time greats of the early 21st century. He was a superb cross country and track runner, with a world cross title in Mombasa in 2007, when reigning champion Bekele imploded in the oppressive conditions.  He also won numerous minor medals in the long and short course races at the World Cross-Country Championships. On the track, he produced World class times over 5000m (12.59.27) and 10,000m (26.37.25) and he won an Olympic bronze over 10,000m in 2004 and a World Championship silver over 10,000m in 2009.
It was in the half marathon where Tadese achieved greatness. He was arguably the greatest half marathon runner of his era, winning title and breaking World records.  He was unstoppable. His lack of a potent kick was not an issue as he ground opponents into the ground with relentless surges and he regularly destroyed the world's greatest athletes, winning 5 world half marathon titles between 2006 and 2012 (though 2006 was a 20km race).He beat future world marathon record-holder Patrick Musyoki (KEN) by almost 2 minutes in the 2008 race. Tadese broke two world half marathon records, in 2005 (59.05) and 2010 (58.23), the second of his records lasting for more than eight years.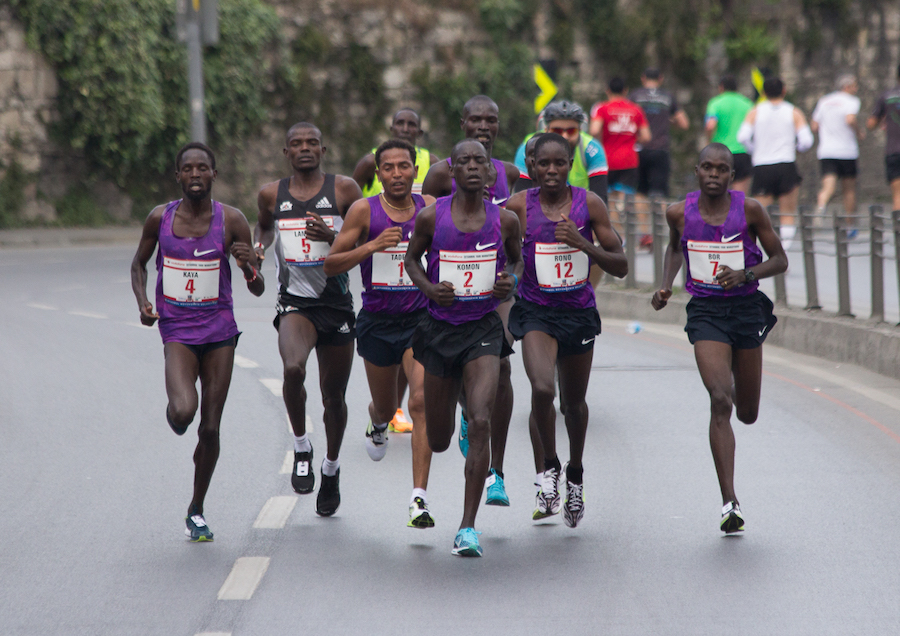 Among Australian distance running history, there are two athletes that stand out as perhaps better half marathoners than marathoners, as good as they were at the longer race. The late, and much loved and admired  Kerryn McCann finished 11th in the Sydney 2000 race and subsequently won two Commonwealth titles, most memorably her epic win on home soil in 2006, kicking to victory at the MCG, creating an iconic moment in Australian distance folklore. However, perhaps her run in Tokyo in 2000, when she ran an Australian record of 1.07.48 for third, may well have been her very best performance. Had she the opportunity to run the half in Sydney, she may well have medalled.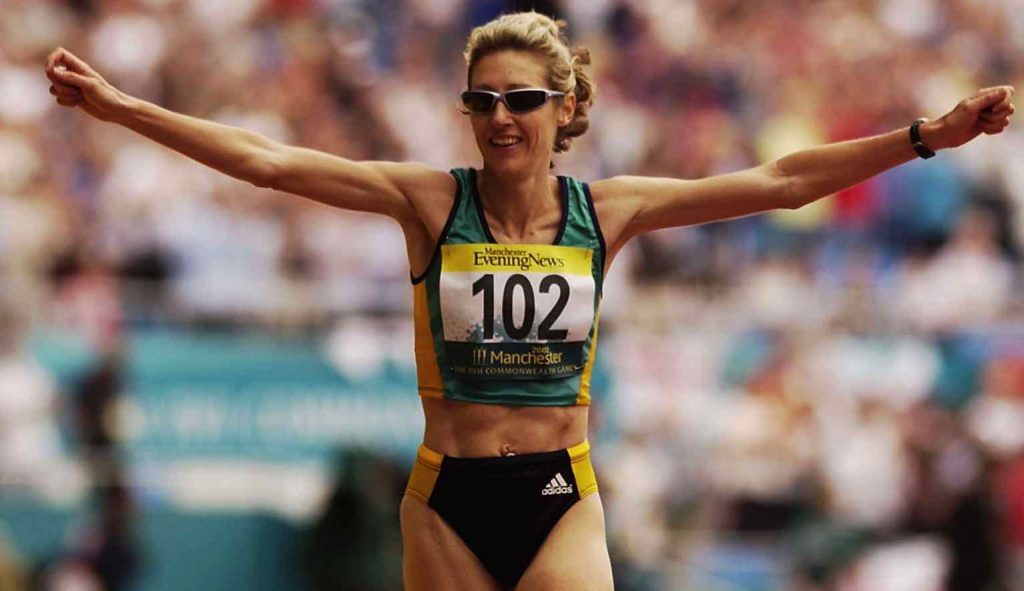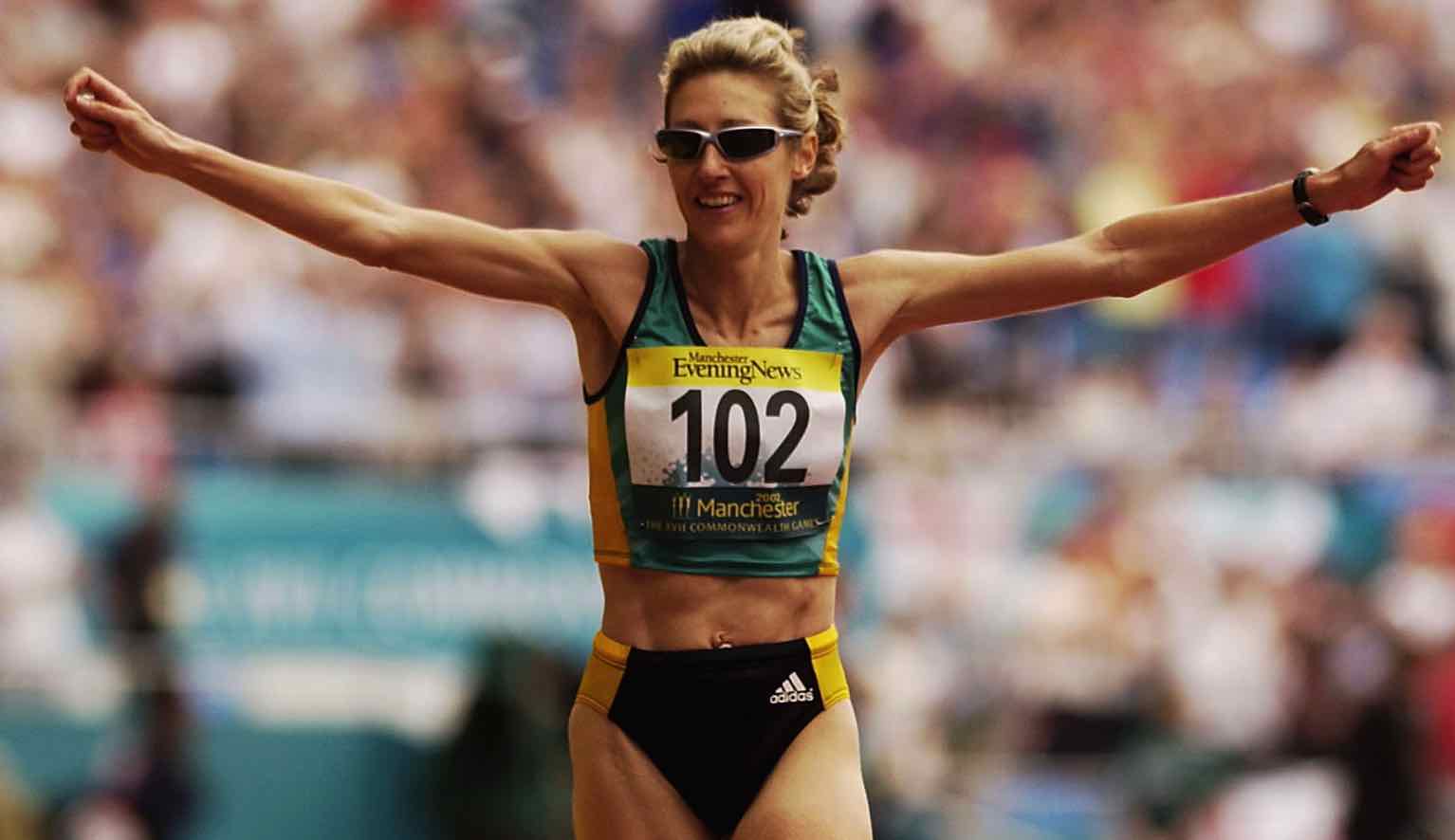 Steve Moneghetti is known mostly for his marathoning successes at Commonwealth Games (gold, silver and bronze in Victoria, Auckland and Edinburgh respectively), World Championships (bronze in 1997) and wins at Berlin and Tokyo, as well as several other great performances over a decade and a half at the elite level. There is a case for suggesting that Moneghetti may well have been better at the half. He won in Newcastle (1990) and Tokyo (1992 & 1993) and broke world records in each of these races. In the second edition of the World Half Marathon Championships (1993), Moneghetti also won a silver medal behind local champion Vincent Rousseau in Brussels. Moneghetti was narrowly defeated in a typically aggressive front-running display by the Victorian and it was not only his best performance at a global championship, but he also led Australia to its finest team performance in a major distance championship. Australia's three scorers (Moneghetti, John Andrews and Pat Carroll) were just three seconds shy of Kenya's aggregate time and the Aussies had almost pulled off one of the biggest upsets in distance running history.
Many of the disruptions such as road closures are obviously also a factor for Olympic events. This could be mitigated by holding the marathon and the half marathon on the same day.
Another factor is that the Olympics and World Championships are almost always held at the height of a northern hemisphere summer, often in very hot and humid conditions, conditions which make the marathon – perhaps the most physically demanding event on the Olympic program – an even more difficult and potentially dangerous competition.
The Tokyo Olympic Marathons – held in the northern city of Sapporo – saw temperatures near 30 degrees and humidity over 90%. Over a quarter of runners entered in the men's and women's races failed to finish. There have been many instances of big favourites in Olympic marathons being destroyed by the conditions. Moneghetti was 48th In Barcelona 1992 when he was a huge favourite and Paula Radcliffe (GBR) was world record holder and favourite for the Athens Games in 2004 and she ended her Olympic campaign sitting on the  side of the road in tears, totally devastated.
The half marathon at an Olympics might minimise the carnage we see in these marathons. It would also raise the prestige of the event. It would not diminish the glory of an Olympic marathon gold medal, as some commentators have suggested.
As we await this weekend's events at the World Road Race Championships, it will be interesting to see if we might eventually see a half marathon or 20km at an Olympics and World Championships.
We have seen what might be the greatest year ever in international distance running. Riga has the potential to be of of the greatest distance running championships ever.
The author wishes to thank Slate Magazine online, the BBC, World Athletics.org, Athletics Australia, and Athletics Weekly (UK).