"The greatest night in athletics history," World Athletics said of Magic Monday, 25 September, 2000, the sport's governing body echoing the judgement made by Britain's Athletics Weekly a few days earlier.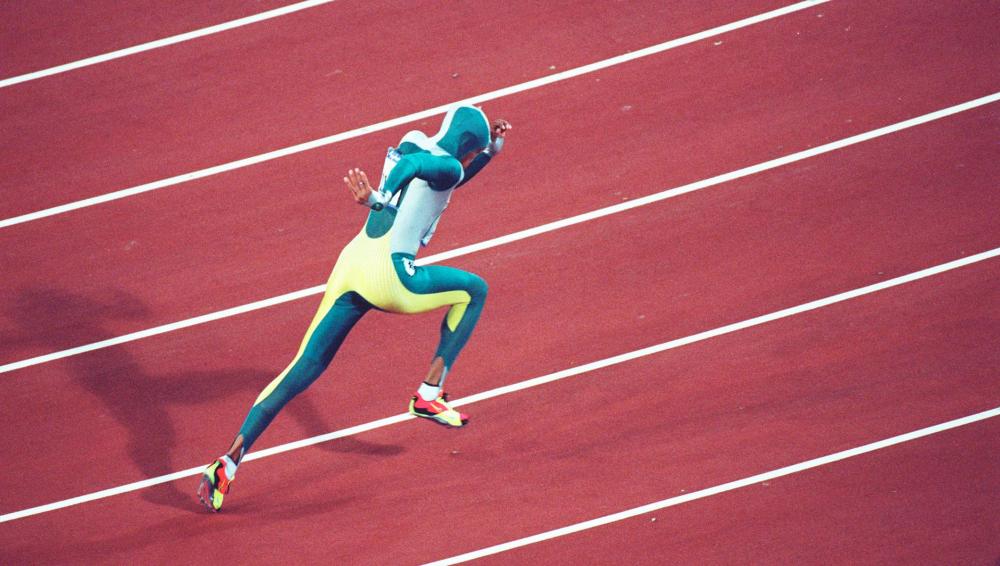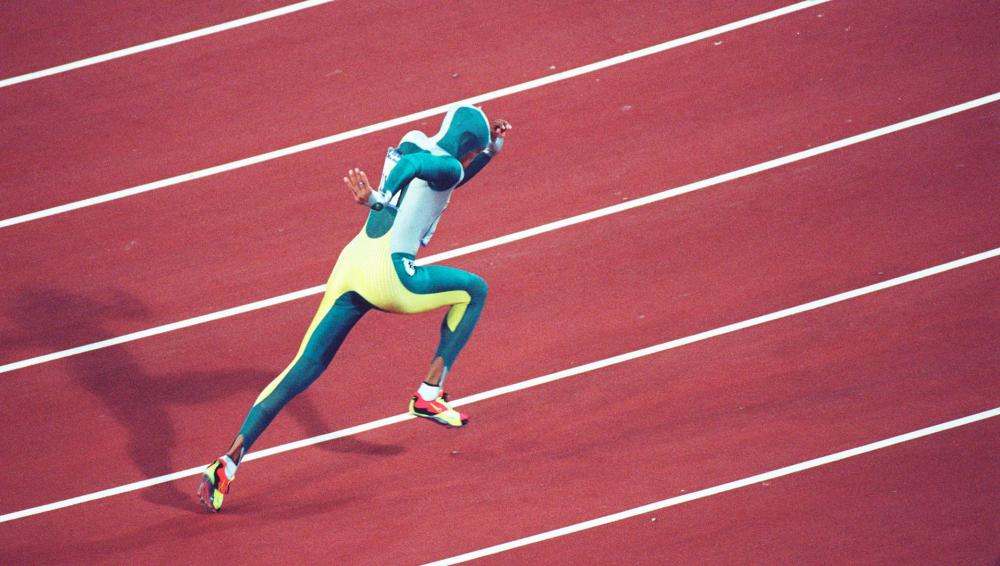 It may be going a step too far to acclaim Magic Monday, day four of track and field competition at the Sydney Olympics, as perfect. Just as with records, one great day of athletics competition can eventually be surpassed by another. But it would be fair to say that anything better, even by the merest poofteenth, would have been perfect.
Topped by Cathy Freeman's resounding victory in the 400 metres, a victory which, even if for a moment only, united a nation, reconciling Australia with a past it has all too often wished out of existence, the day's nine finals generated wave after wave of emotion which, as they mutually reinforced each other, grew into a tsunami.
One thing overlooked in all of this, however, is that you can't have such a perfect storm of excellence, without the sea of tranquillity which replaced it the following day. Let's call it Tranquil Tuesday.
Tranquil Tuesday was a rest day. A day to contemplate and absorb the tumultuous performances of the night before, to come down from the clouds. A pleasant hangover, if you will. It's a break we don't have in the current program for Olympics and world championships, and one we are unlikely to ever see restored.
Twenty years after the rest day disappeared from the Olympic program (it had been gone from the world champs since 1995), a rest day seems as anachronistic as blue blazers, watercress sandwiches and cross-country at the Olympics. Never say never – cross-country's Olympic return has been mooted; watercress sandwiches are probably still served in selected IOC hospitality suites; but the rest day may be gone forever.
I suppose, too, periods of contemplation, when we can go placidly amid the noise and haste, are now a matter of personal responsibility, not things to be imposed upon us by the competition schedule. Such thinking, however, ignores some real benefits of the rest day.
The splitting of the Olympic program into two equal parts separated by a rest day, imposed a rhythm which meant a clutch of events came to a climax on the fourth day of each of those periods. In Sydney, nine finals were decided on Magic Monday, nine more on the last full day of competition.
The final day tally was boosted by having all four relay finals, but Magic Monday saw nine individual gold medals decided.
Since the abolition of the rest day, those big days have been cut down to size, with four, five or (more rarely) six finals. As Rio 2016 bowed to the demands of international television by scheduling some finals each morning, sometimes there were as few as three finals decided in a day's 'main' session.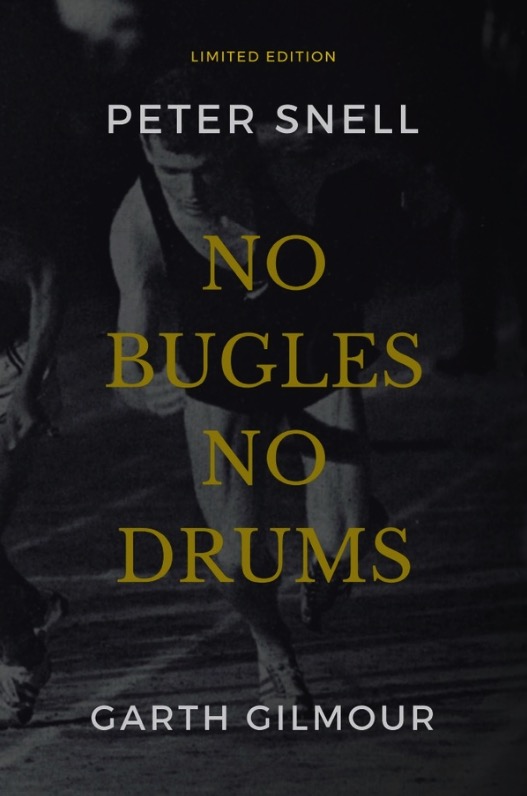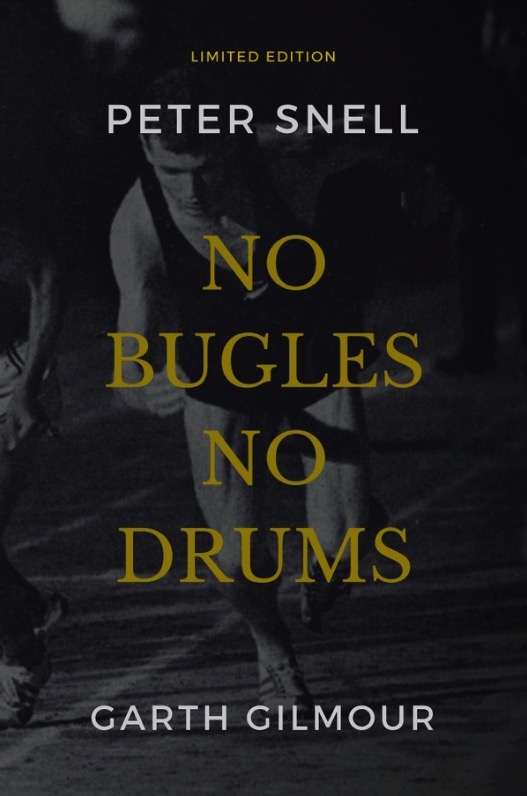 At this point, I should acknowledge that the fears about 'thin' sessions have not been realised. Taking Rio, again, as an example, two of the events punted to the morning – the women's 10,000 and the women's hammer throw – produced marvellous world records from Almaz Ayana and Anita Wlodarczyk, respectively.
Regardless, one of the things that made Magic Monday magical, was that – like Mr Creosote's meal in Monty Python's The Life of Brian – we were fed "just a sliver" more until we were all fit to explode. Funnily enough, given the overwhelming majority of the Olympic record 112,524 spectators were Australians, this Monday would have been magic had the program lasted no longer than the 49.11 seconds it took Freeman to win her 400.
Indeed, such was the impact of Freeman's victory that Stadium Australia was reverberating for quite some time and no less a figure than Michael Johnson, the greatest male 400 runner of all-time, won his second Olympic 400 gold medal 15 minutes later in a complete anti-climax.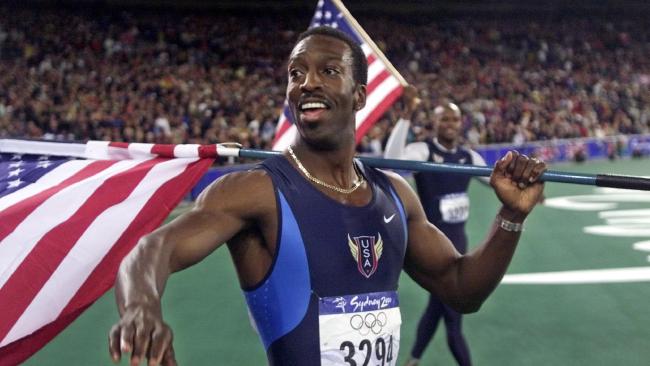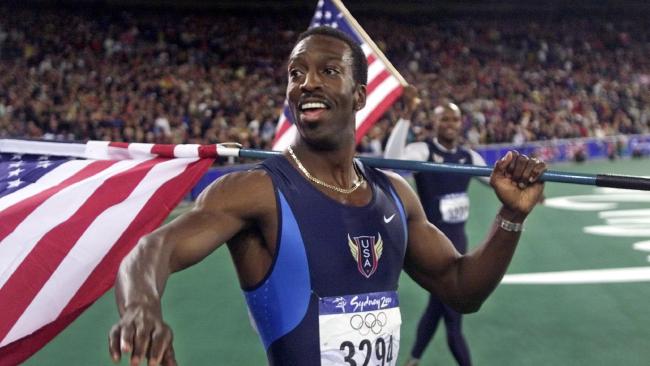 Johnson, who knew Freeman well, was very gracious about it, but he deserved better. Fortunately, when he won the 400 – his last competitive race – at the Goodwill Games in Brisbane a year later, he became probably the first athlete in history to get more public acclamation at the Goodwill Games than the Olympics.
Each and every final on Magic Monday was a classic: Paul Tergat jumped Haile Gebrselassie in the 10,000 and almost held the great man off until the line before 'Geb' prevailed; Gabriela Szabo out-sprinted Sonia O'Sullivan in an almost-as-good women's 5000.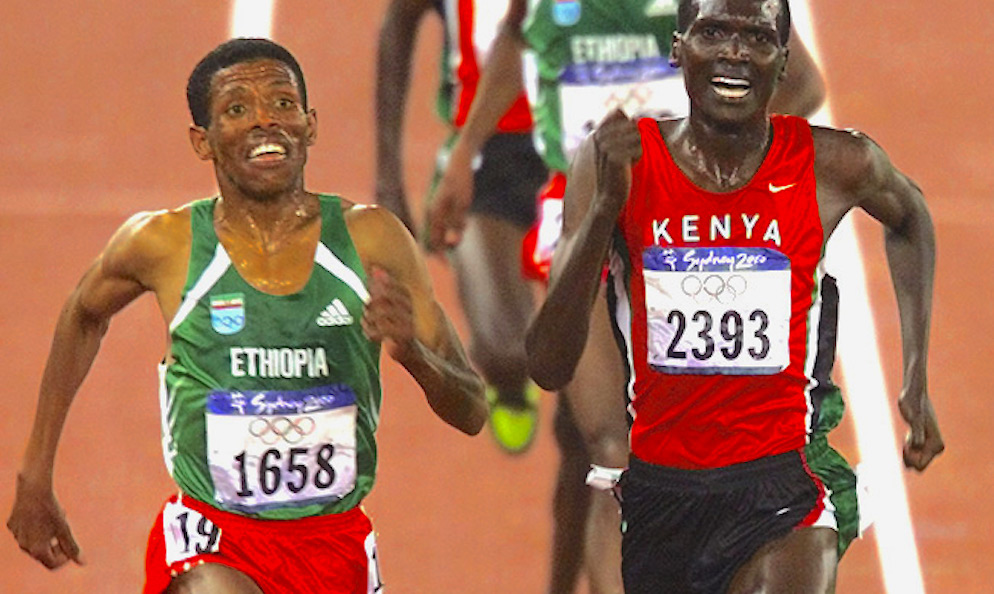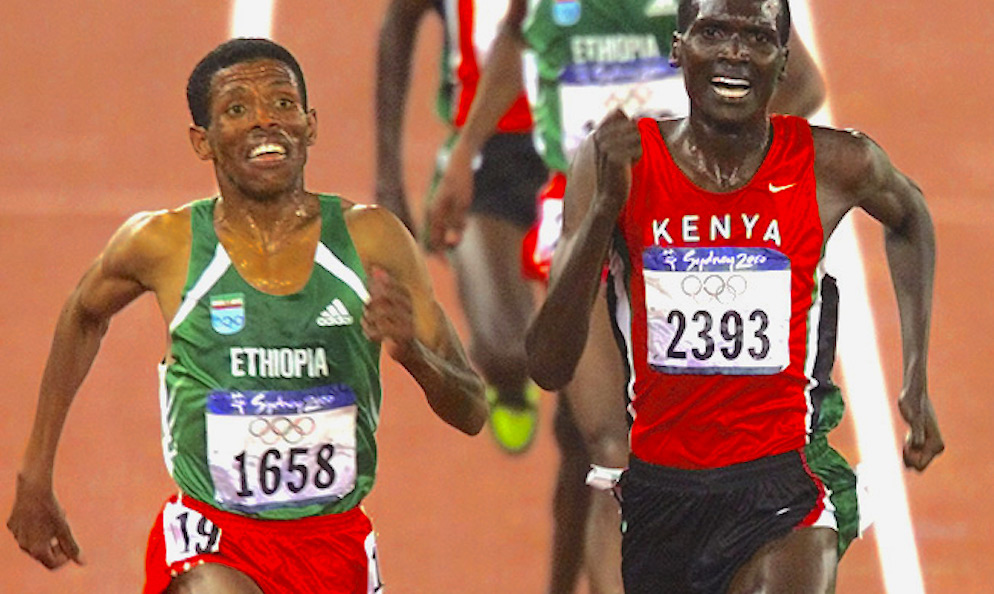 Maria Mutola, trying for the fourth time, finally won an Olympic gold medal in the women's 800; Jonathan Edwards was another established champion to break through. World record holder (since 1995) and twice a world champion, he won the triple jump gold.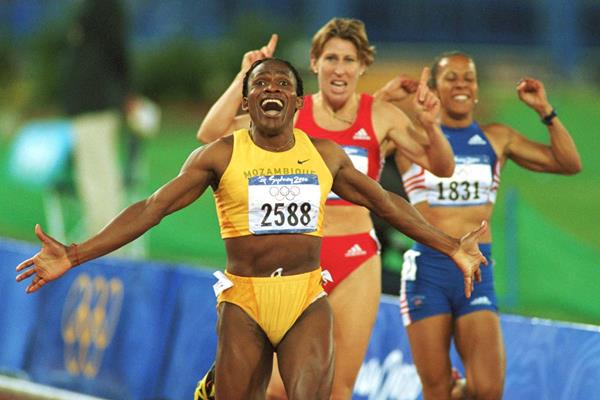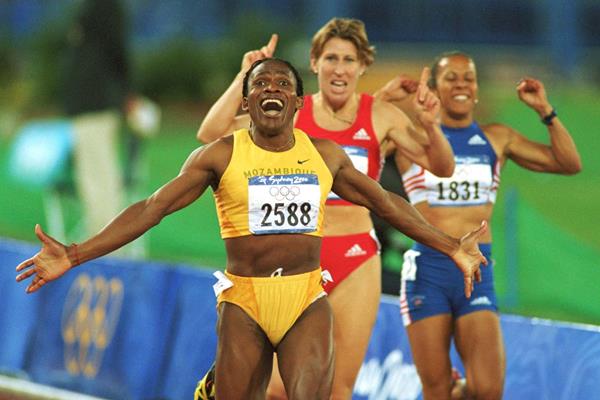 In the 110 hurdles, Cuba's Anier Garcia became his country's first gold medallist in the event and the equal seventh-fastest of all-time with a win in 13.00 seconds. Virgilijus Alekan kicked off a five-year period which brought him two Olympics and two world gold, with a winning throw of 69.30 metres in the discus.
Finally, Australia's second medal of the night was taken by Tatiana Grigorieva in the pole vault, the first women's Olympic pole vault. Grigorieva, as fierce a competitor as Freeman, but not carrying the same additional external pressures, took the lead when she cleared 4.55 at her first attempt.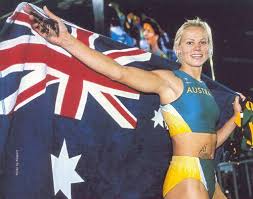 The favourite, Stacy Dragila of the US, snatched the lead straight back with a first-attempt clearance at 4.60. Grigorieva missed once there and twice more at the 4.65 she now needed to regain the lead. She had to settle for the silver while the American took the event's historic first Olympic gold.
What a night. It finished with the 10,000 at about 11:15pm. Too late, even, to catch The Dream with Roy, H.G. and Fatso. Tranquil Tuesday brought a welcome chance for joyous contemplation.