Leiden, Netherlands – Niels Laros, an 18-year-old high school student from the Netherlands, stunned the running world with his extraordinary performance this past weekend. Laros achieved a remarkable personal best time of 1:45.80 in the 800-meter race, leaving spectators in awe of his talent and determination. However, what sets Laros apart is not just his exceptional prowess in the 800 meters but also his versatility across a range of distances. If he were an American athlete, Laros' outstanding times, ranging from 800 meters (1:45.80) to 1500 meters (3:38.34) and even 5000 meters (13:23.01), would have rewritten the record books for high school national records.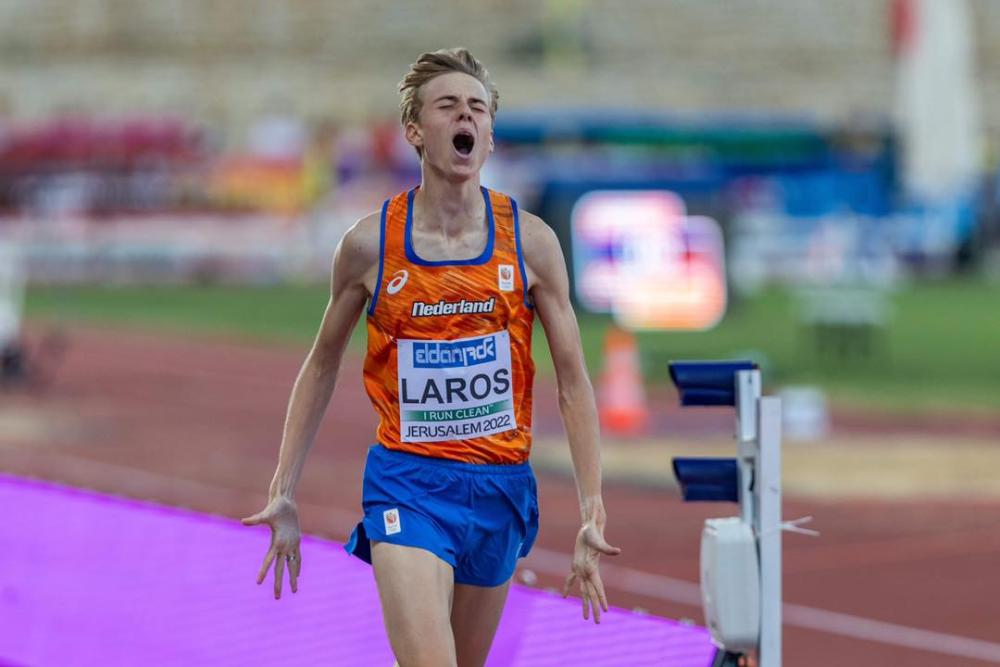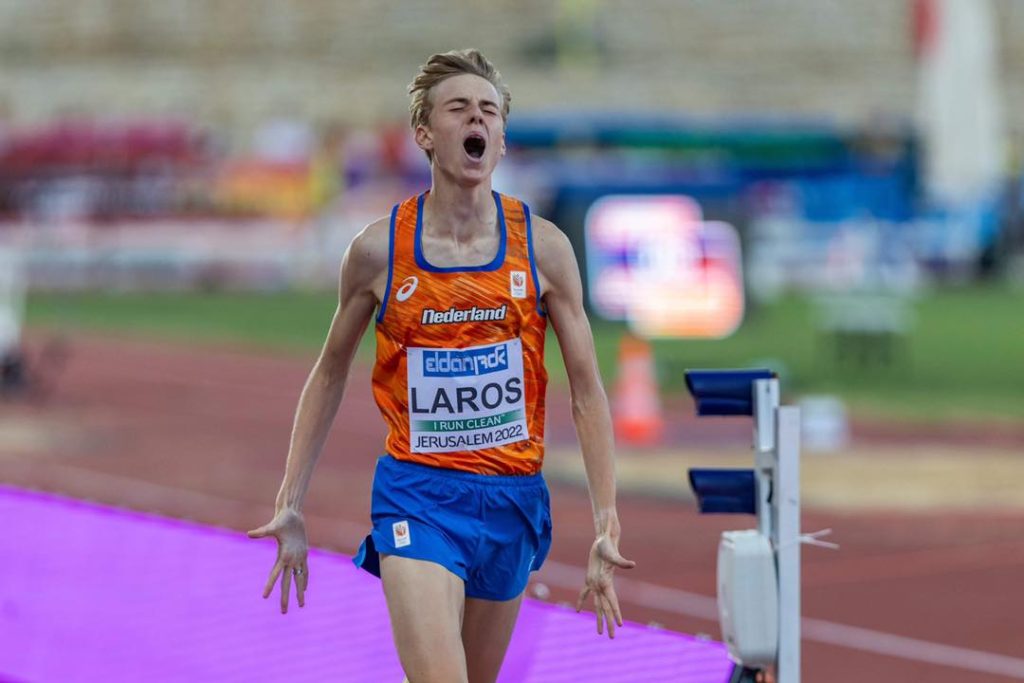 Running runs deep in Niels Laros' family, with his parents, Marcel Laros and Sandra Laros-Hofmans, having been accomplished runners at the University of Texas at El Paso (UTEP). Marcel boasts impressive personal bests of 8:21 for the 3000-meter steeplechase and 3:39 for the 1500 meters, while Sandra achieved notable times of 4:21 for the 1500 meters and 9:15 for the 3000 meters. Laros' older brother, Lars, is also making his mark as a talented runner, currently representing Wingate University, a Division II school in North Carolina, with personal bests of 3:48.00 for the 1500 meters and 14:04.88 for the 5000 meters.
Last May, at the age of 17, Laros made a significant leap in his running career by signing a professional contract with renowned sports brand Nike. Facilitated by his management agency, Global Sports Communication, this transition to the professional realm led Laros to change coaches. He now trains under the guidance of Thomas Lewandowski, the brother, and coach of celebrated Polish 800-meter runner Marcin Lewandowski. Laros is part of Lewandowski's training group, which comprises talented athletes from Denmark, Norway, and the Netherlands. To fully immerse himself in his training, Laros attends a camp located 75 minutes away from his home, where he can train alongside his peers.
Despite his rising athletic career, Laros remains committed to his studies as a high school student. To balance his academic pursuits with his training commitments, he has divided his final year of high school into two parts, allowing him to participate in essential training camps and competitions.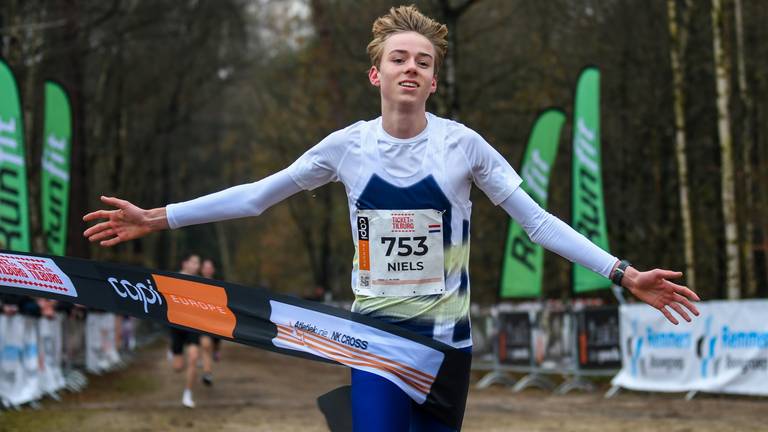 When asked to define his running identity, Niels Laros humbly considers himself an "800 to 5000 guy," expressing his affinity for all distances and his intention to compete in various events throughout the season. Initially, his goal for 2023 was to return to racing after a setback caused by illness, which interrupted his training for about two and a half months. However, as Laros regained his fitness, he set his sights on the upcoming European U20 Championships.
As the championships approach, Laros remains open-minded about the events in which he will compete. His versatility and passion for running make him a potential contender in the 800 meters, 1500 meters, or even 5000 meters, keeping spectators eagerly awaiting his final decision.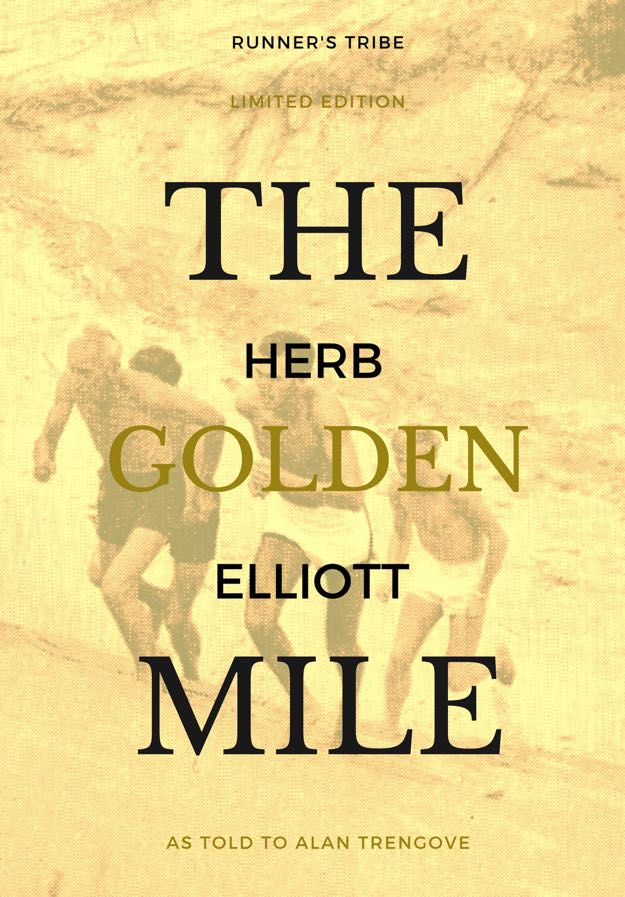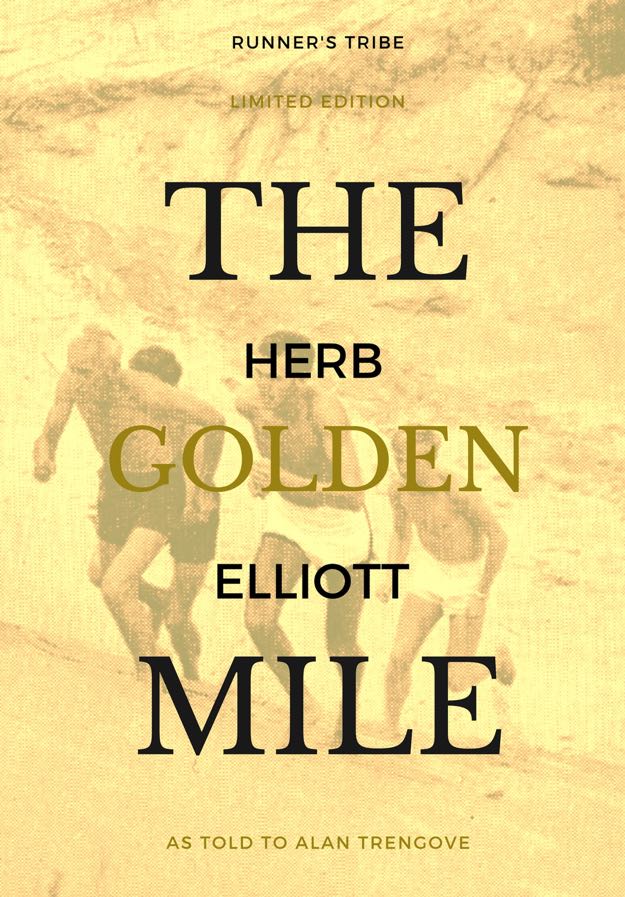 Reflecting on his journey, Laros credits his coach, Thomas Lewandowski, as the guiding force behind his progress. He speaks highly of his training environment, surrounded by a diverse group of athletes from Denmark, Norway, and the Netherlands. Laros emphasizes the benefits of training camps, such as the one in Flagstaff, Arizona, which have played a crucial role in his development and inspired him by exposing him to top-level athletes, including his idol, Matthew Centrowitz.
While he draws inspiration from renowned runners, Laros remains focused on his path, aiming for steady growth and accumulating experience along the way. He acknowledges the talents of other young runners, such as Leo and Lex Young from the United States, expressing a desire to train with them and compete on an international stage.
Laros has faced his fair share of challenges, including a setback due to illness, which forced him to miss several important races. Nevertheless, he approaches setbacks with a positive mindset, using them as motivation to appreciate every run and cultivate a hunger for more. Laros has a deep love for cross-country running and regrets not being able to participate in more races, especially in light of his admiration for Dutch sensation Sifan Hassan, who continues to elevate Dutch athletics on the global stage.
As Laros looks ahead, he remains uncertain about his involvement in the Budapest 2023 championships. However, with his unwavering ambition, Laros sets his sights on the ultimate goal of representing his country at the Paris 2024 Olympics. If given the opportunity, he envisions himself primarily competing in the 1500 meters, leveraging his strengths in the middle-distance running to chase his Olympic dreams.
Featured Image: hardloopnetwerk.nl