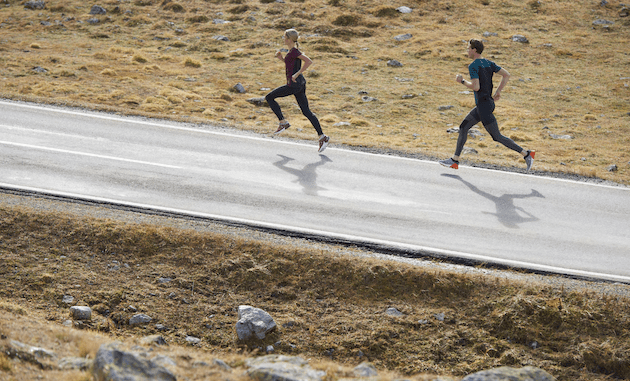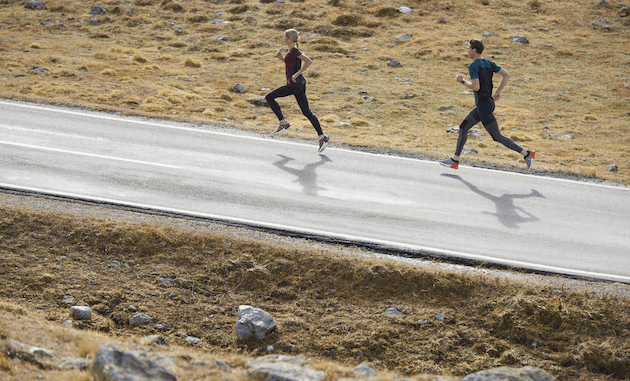 ON Running seem to be everywhere you looks these days. Athlete signings a plenty; including Australian Ollie Hoare and Lee Troop trained American Olympic qualifying marathoner, Jake Riley.
The On Cloudflyer is designed for runners who enjoy a decent amount of support, ON refer to it as 'supreme support'.  Without being a maximally cushioned shoe (check out the Cloudstratus or the Cloudace for a little more cushion), with stack heights of 20mm (forefoot) and 27mm (heel), it packs enough cushioning for most runners, but is still ways off the max cushioned shoes such as the HOKA Bondi or Asics Glideride.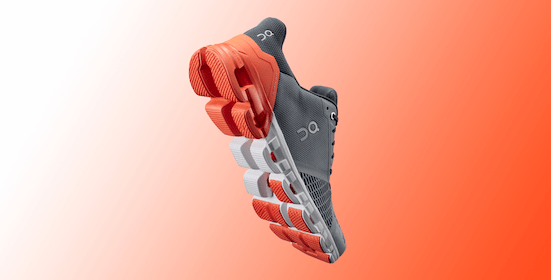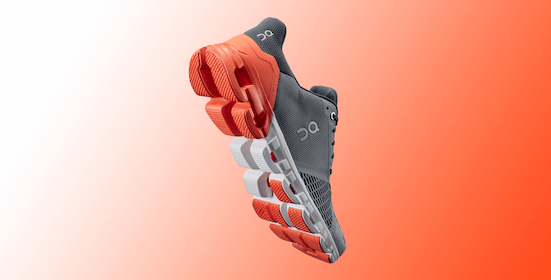 Runner's Tribe were lucky enough to put a pair of Cloudflyers through their paces. Below is our review.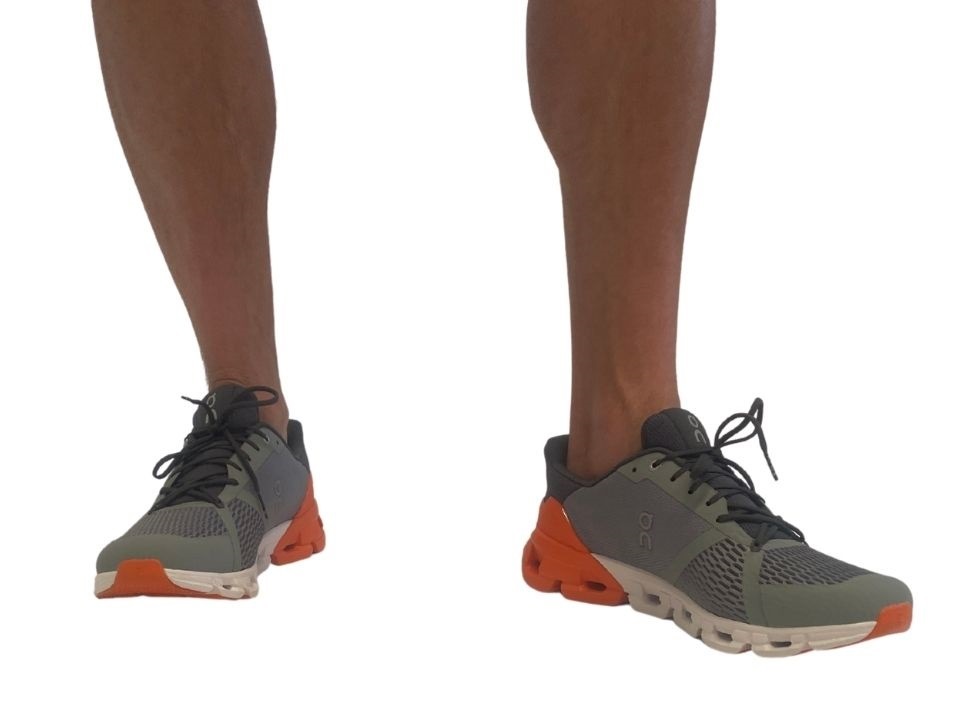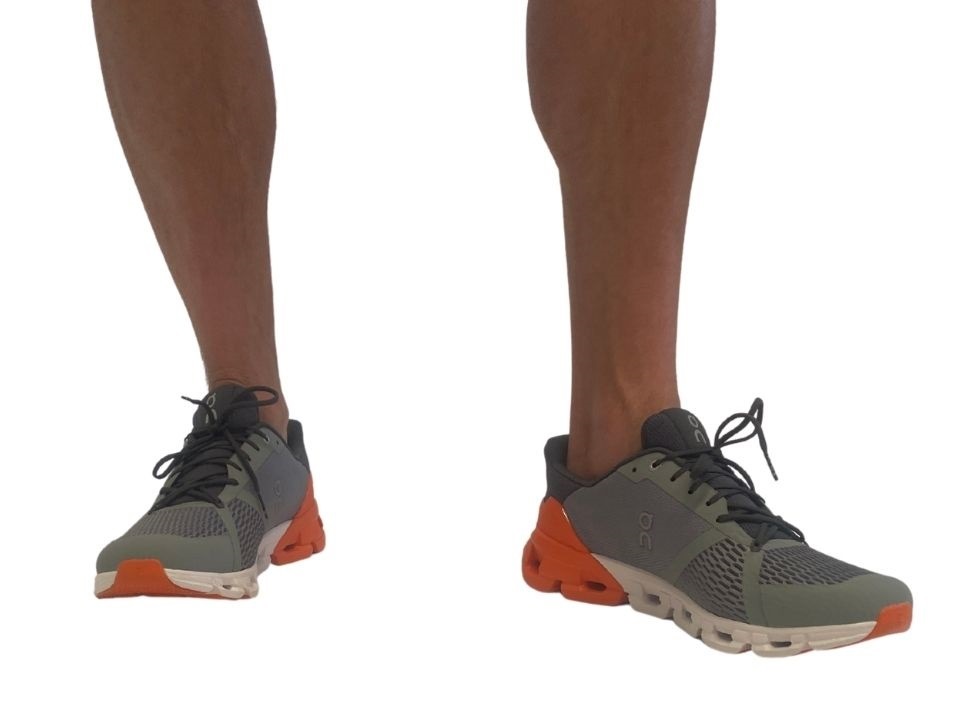 Specs
Type: Road, easy trails.  Good for long runs or light sessions.
Class: Offers minor stability control. Predominately a neutral high mileage trainer, with some subtle stability control.
Km's tested: 55 (can't really make a call on durability sorry, will update in a few months).
Stack heights: 27mm heel, 20mm forefoot.
Drop: 7mm.
Upper:  High quality mesh.
Colour options: 3 to choose from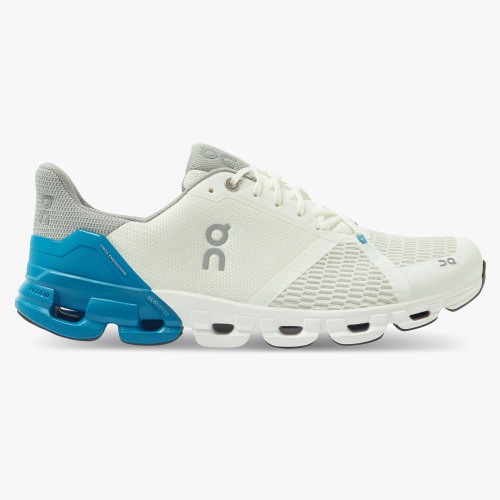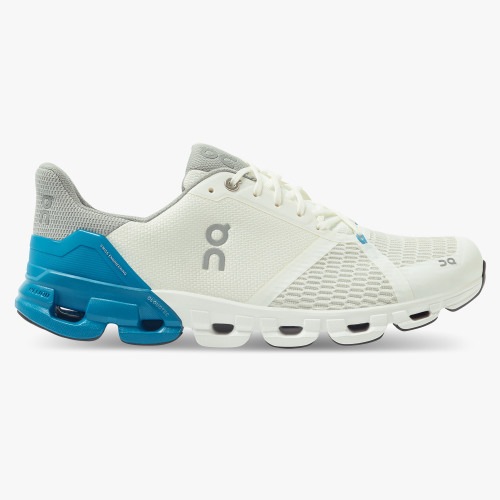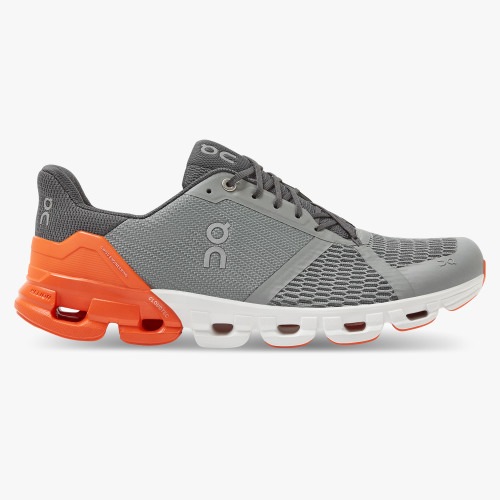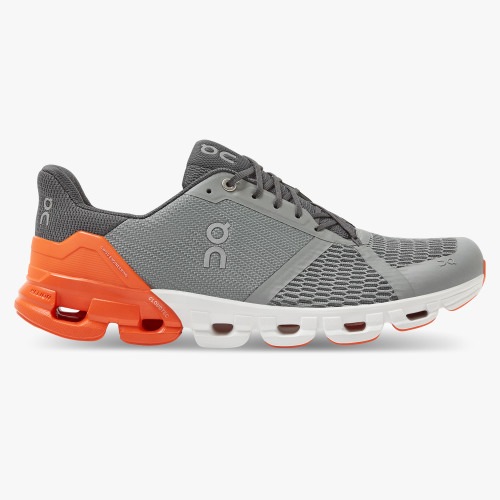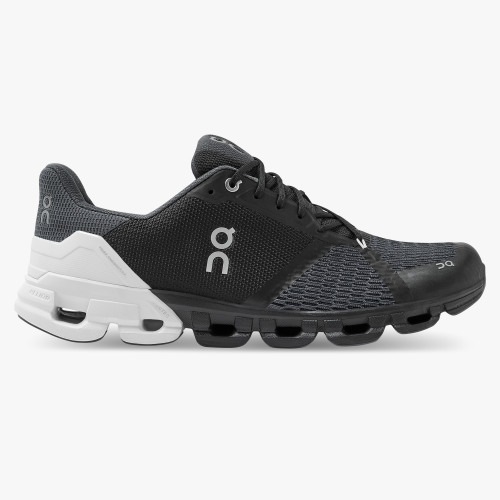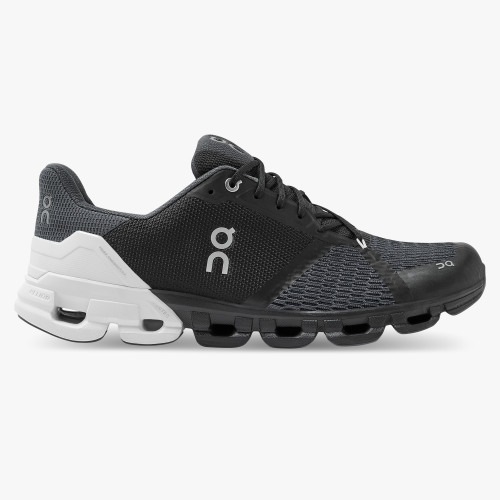 Midsole density:  A softish ride, with a snappy toe spring.
Flexibility: Easily flexed. Not an overtly stiff shoe.
Midsole: Rubber/EVA based cloud pods. Infused with a 'speedboard'  above the midsol foam but below the strobel lining and footbed (ie, a plate that makes the shoe snappier and a bit stiffer that is it was 100% foam).
Outsole: Strategically placed high grip outsole rubber.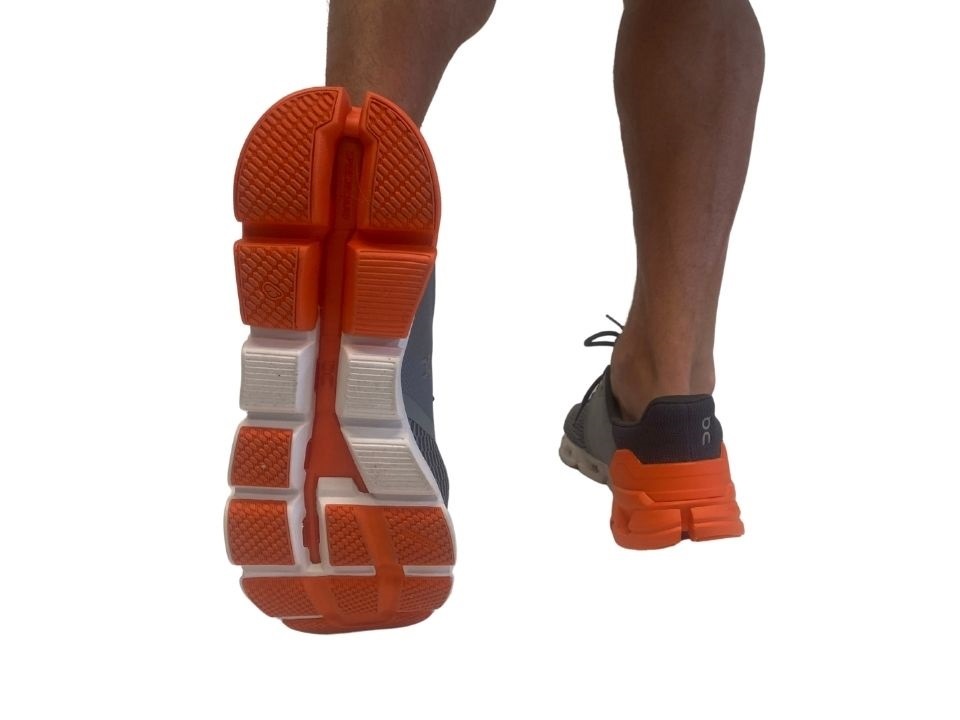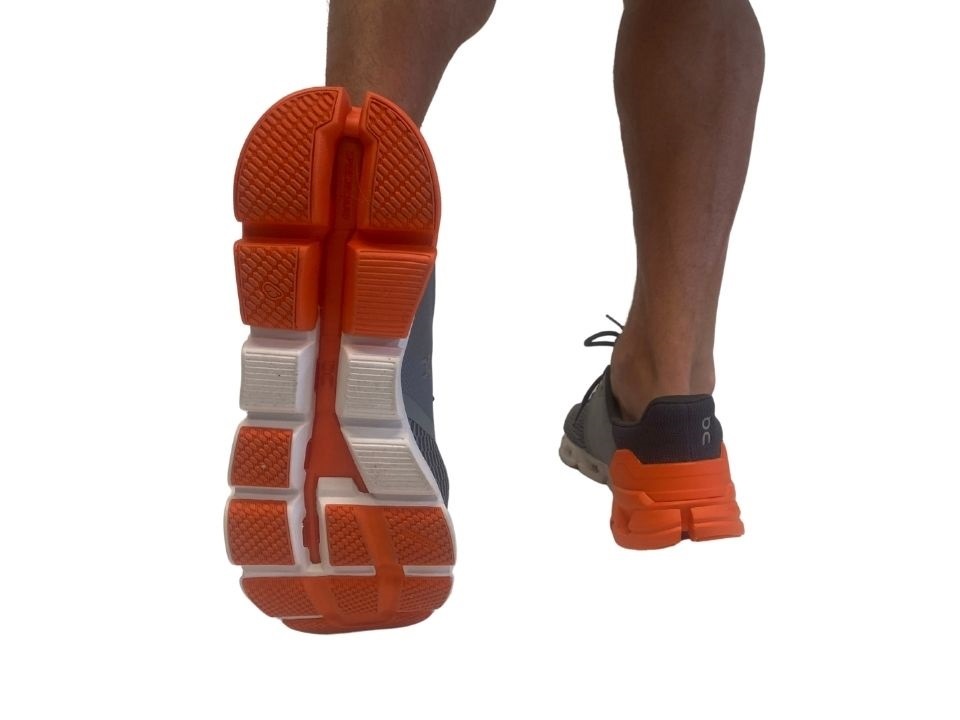 Weight: 308g in a men's US11. For comparisons in US size 9, see below table.
Heel counter: Relatively soft and padded.
Sizing: True to size.
Toe Box width: Standard.
Toe box height: Standard.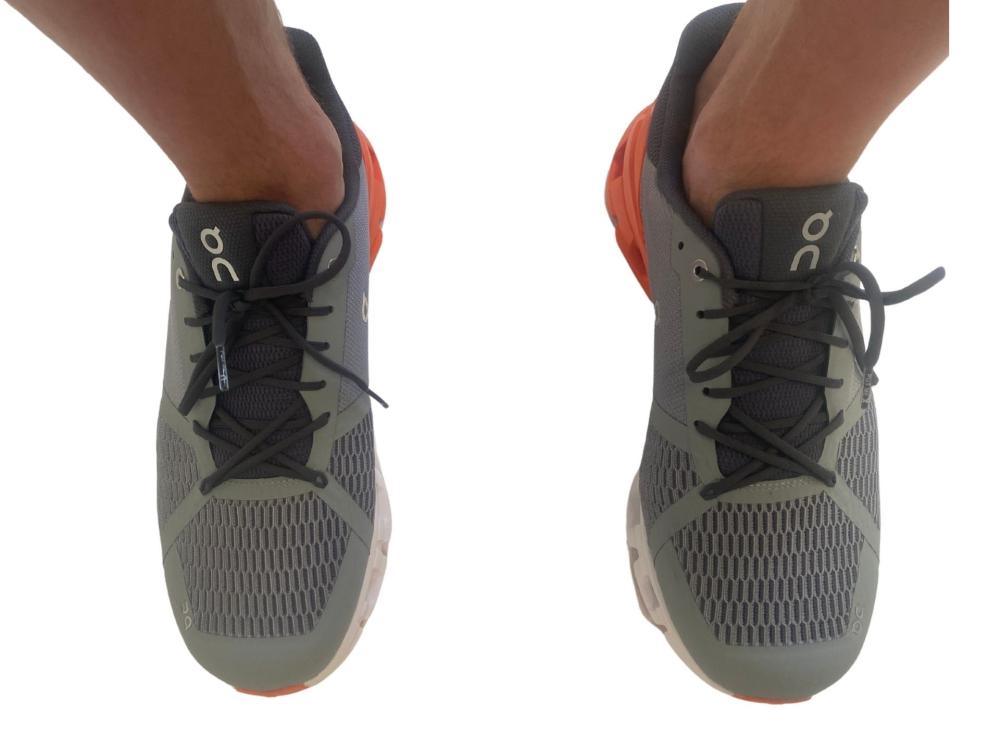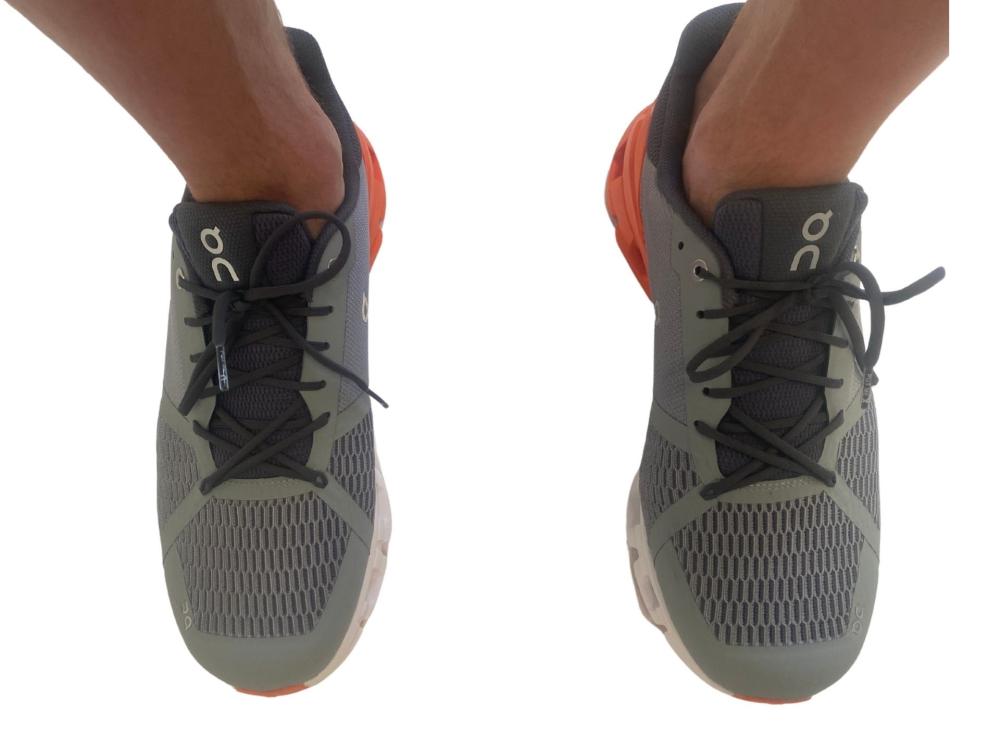 Is it quick?  Relatively snappy and fast for a high mileage trainer.
Bouncy:  Not really. It's a high mileage trainer.
Competitors/similar shoes: Asics Kayano, Brooks Adrenaline, New Balance 1260, Saucony Hurricane.
Cost:

Against some rivals
| | | | |
| --- | --- | --- | --- |
| Shoe (all size US 9 Men | Weight (grams) | Drop(MM) | Stack Heights (heel/forefoot cushioning) |
| Hoka Clifton 7 | 258grams | 5mm | 29mm/24mm |
| Nike Vomero | 281grams | 10mm | 27mm/17mm |
| Nike Pegasus | 266grams | 10mm | 28mm/18mm |
| ON Cloudflyer | 280grams | 7mm | 27mm/20mm |
| Asics Nimbus | 315grams | 10mm | 31mm/21mm |
| New Balance 1080 | 283 grams | 8mm | 30mm/22mm |
| Mizuno Wave Rider | 289 grams | 12mm | 32mm/20mm |
| Brooks Glycerin | 309 grams | 10mm | 32mm/22mm |
| Brooks Ghost | 286grams | 12mm | 29mm/17mm |
| Nike Epic React | 224grams | 10mm | 28mm/18mm |
As shown above, the Cloudflyer is very competitive when it comes to weight and stack heights. Despite ON calling it 'Supreme support', the Cloudflyer has about the amount of midsole foam as many other high mileage every day trainers on the market. It certainly isn't a max cushioned overly supportive shoe.
Cool things about this shoe
Soft yet responsive: The midsole foam used is soft, without being overly soft. It maintains a responsive ride.
Curvedrocker geometry: The curved/metarocker geometry of the shoe helps you roll forward when you run, making the Cloudflyer an efficient and relatively fast shoe for long runs.
High-end upper: The upper is soft, comfortable and breathable.
Perfect for easy runs: The shoe isn't fast, but it is a softish cruisy ride that is easy on your legs. For those casual warm-ups and warm-downs, or for easy runs or long runs, the shoes provide a soft ride that feels great.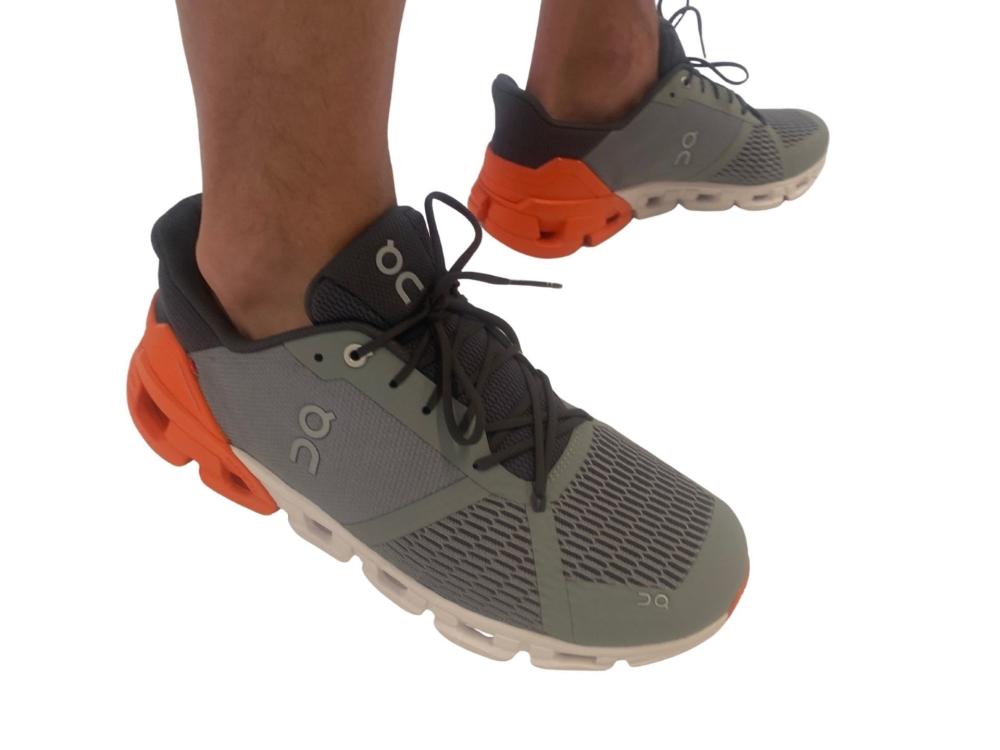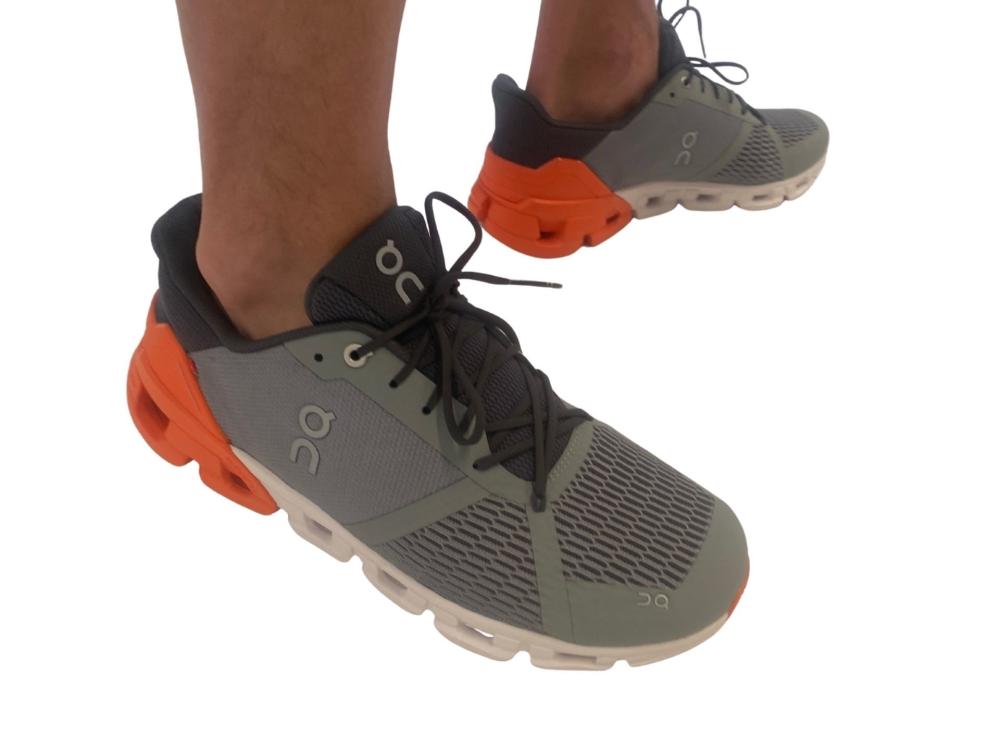 Neutral ponderings
Quite flexible for a high mileage trainer: Many of the supportive/max cushioned shoes on the market these days are quite stiff and hard to bend. Asics with the Glideride argue the stiffness of the mid and forefoot (coupled with their aggressive metarocker) help to propel you forward, decrease ankle flexion and therefore reduce the load through your calves. HOKA's Bondi 7 is equally as stiff, and used commonly by runners with histories of calve or Achilles problems. The Cloudflyer has about the same level of flexibility as say a Nike Pegasus or Brooks Levitate. Suitable for most of us, but far from a max cushioned ride.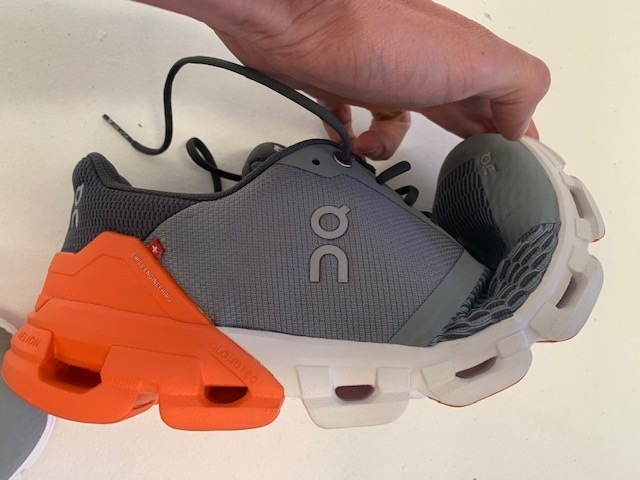 To buy or not to buy?
It's fun getting behind new brands on the rise. And ON's shoes' are improving rapidly. The Cloudflyer is a robust every day trainer for those who enjoy nice levels of cushioning with mild stability control. A versatile shoe designed for everyday use, and suitable for long runs, tempo runs or easy days.
Disclaimer:  Runner's Tribe were given a pair for free.
Written and tested by Sam Burke for Runner's Tribe.