A record field of 1,258 participants took to the trails along the Cape to Cape coastline in south-west Western Australia at the third annual Margaret River Ultra Marathon on Saturday 17 October, 2020.
In one of Australia's only ultra-marathons this year, Justin Scarvaci and Claire O'Brien-Smith were first across the line in the solo male and female categories respectively, after a testing, yet rewarding 80km point to point course in perfect conditions.
Scarvaci surpassed his 2019 victory by 30 minutes to set an impressive new course record time of 07:16:55.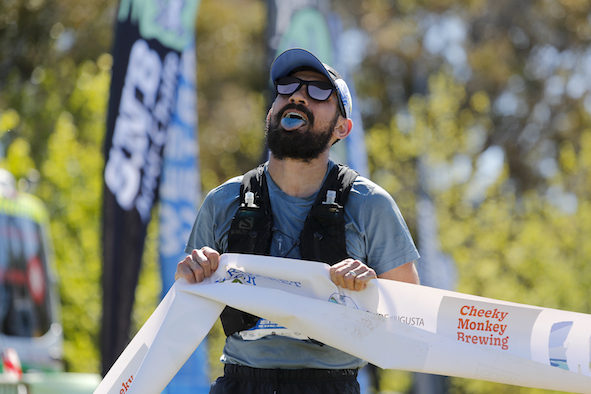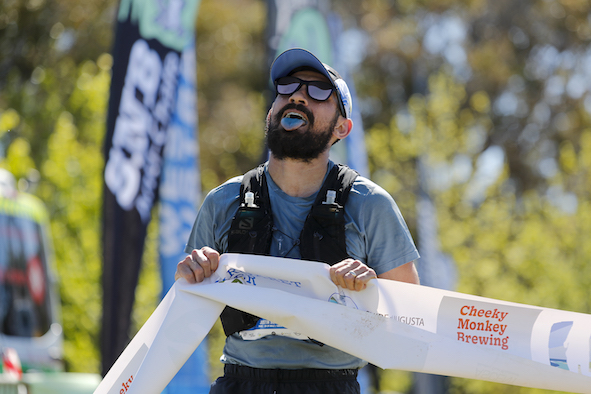 "Conditions today were fast, but hot. I was definitely more prepared this year compared to last year, so maybe that's why I went a bit quicker," said Scarvaci.
Second place Josh Chugg didn't make it easy for Scarvaci though and pushed solidly to the finish line, also finishing under the previous course record in a time of 7:32.03.
"The boys went out quick, I was surprised. My race plan was to attack to the first 40km point and then hold on to what I had, but these guys were still with me," continued Scarvaci.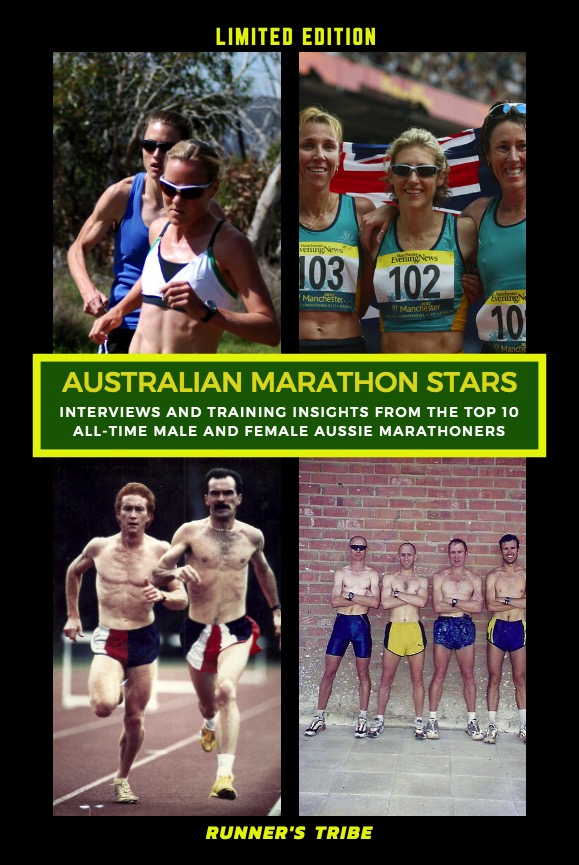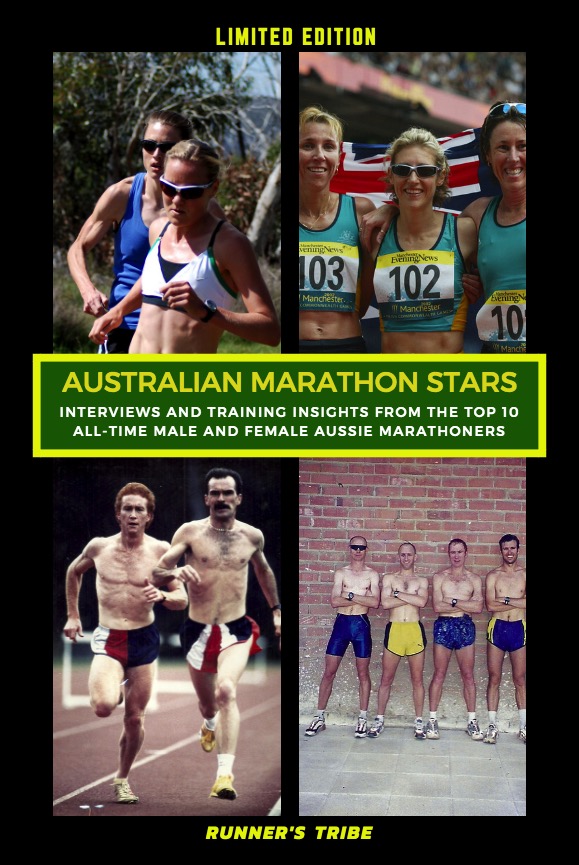 "I probably gained some time at the checkpoints which helped but I suffered in the last 20km, paying the price for going out too fast early on," said Scarvaci.
Solo female winner O'Brien-Smith lead the women's field from start to finish, recording a terrific time of 09:14:38 but also commented on how hard the final kilometres were.
"I ran the whole way but found the last 13km quite tough! My legs weren't cooperating very well by the end!" said O'Brien-Smith at the finish line.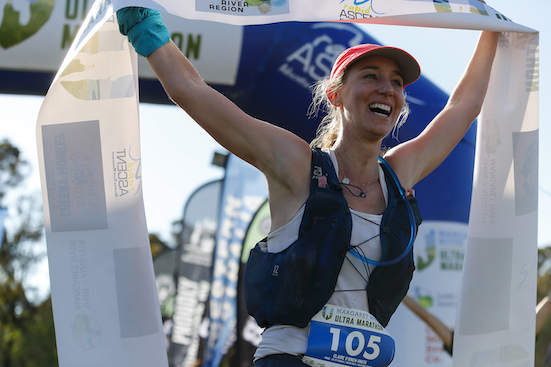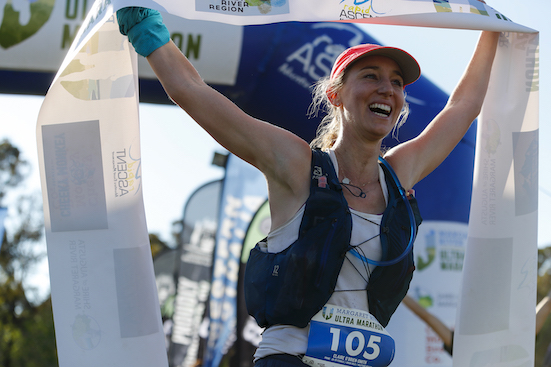 "It was a big day with plenty of fun people to chat to along the way; I enjoyed all of it except for that last bit," added O'Brien-Smith.
The event inspired 236 solo runners to tackle the 80km ultra running goal at the event with the reward of exclusive wine glass trophy and medal to celebrate their incredible achievement.
The remainder of the field were made up of relay teams of two to five runners divided over five legs varying between 10km and 20km in length.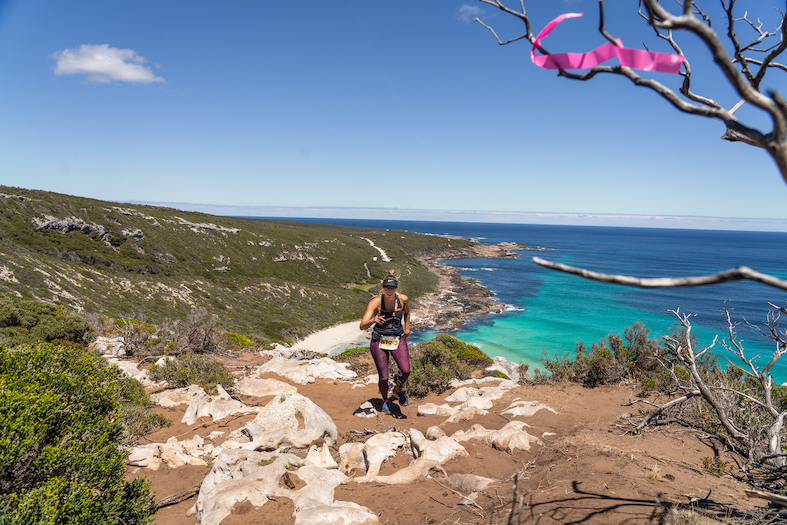 Team 'Ogging Squad' with Declan Tingay, Jonathon Sammut, Nick Thompson, Justin Ghosh and Leighton Cook flew like the wind to take out the teams event, completely obliterating the former course record to finish in a time of 05:54:17. That's an average pace of 4.25/km over the 80km off-road course!
"Our ambition was to go under six hours. We are stoked!" said team member Tingay.
The event was postponed from May this year to October when COVID-19 struck. The change unfortunately meant that no interstate competitors could participate when normally 20% of the field are from outside the state. But that did not stop Western Australian's from making the most of the opportunity with a huge increase in numbers compared to previous years.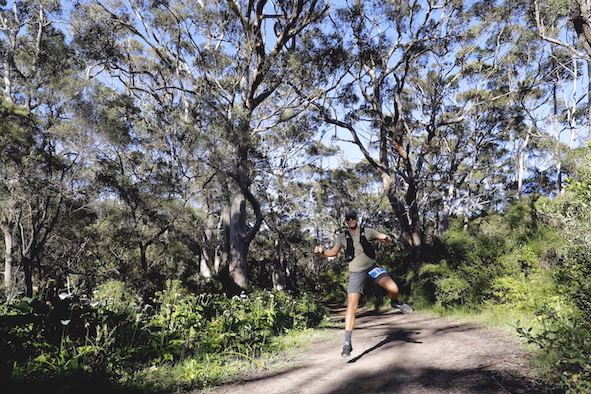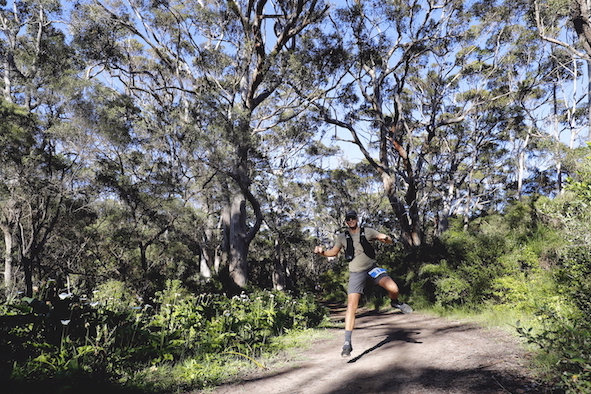 Rapid Ascent put the significant growth in numbers for the 2020 event down to the race's increasing popularity as well as the community's eagerness for events and activities to proceed; uniting people together as the COVID-19 situation fades away in WA.
Competitors were treated to a spectacular course that wound its way from Hamelin Bay to finish at the Cheeky Monkey Brewery and Cidery in Wilyabrup – a journey that took them through tall karri forests, coastal trails, beaches and bluffs with sweeping views across the magical Margaret River region, much of it on the popular Cape to Cape walking track.
Rounding out the weekend was a 2km kids run and official presentations held at the Cheeky Monkey Brewery and Cidery Sunday morning that saw 30 kids also enjoy the thrill of trail running.
"Well done to everyone who participated today, especially the runners who just keep on going and going; especially the mid-field runners who always have the most fun and the biggest smiles," said Sam Maffett, Rapid Ascent General Manager.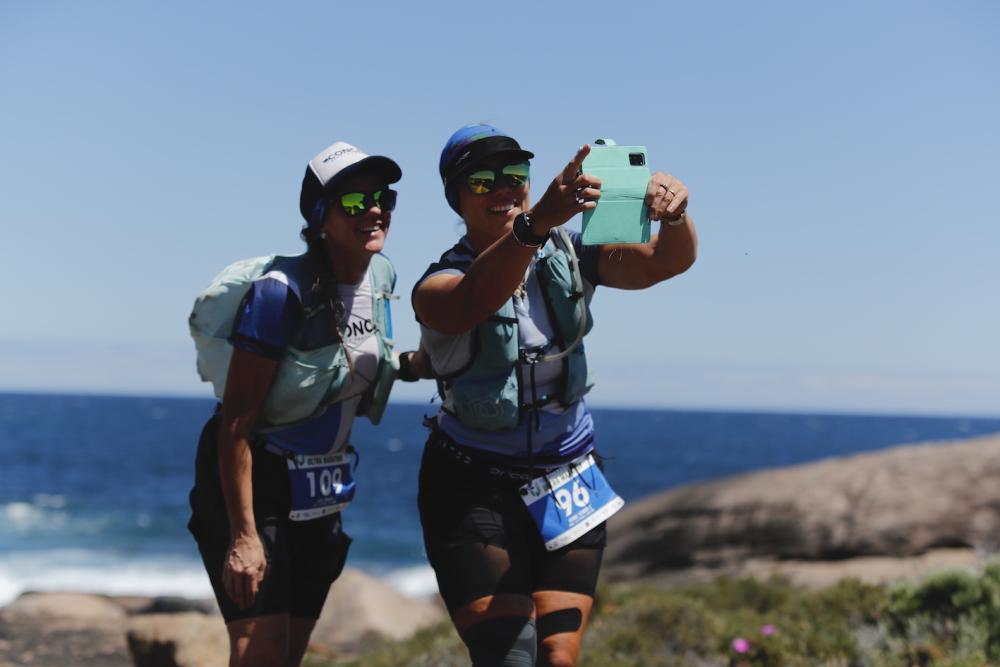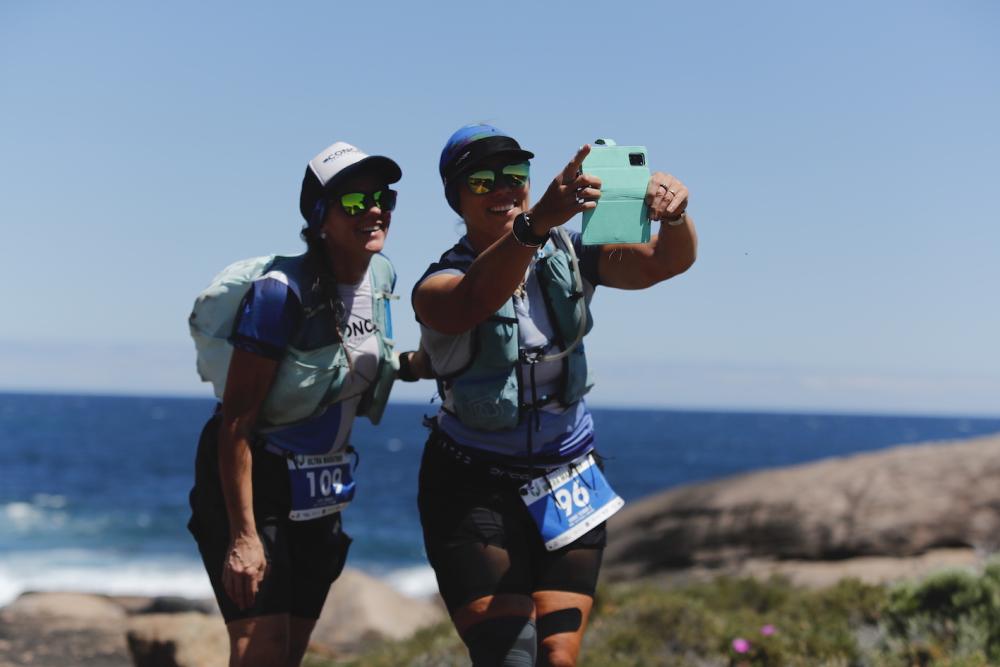 "This is what makes ultra running so good – no matter if you're first, last or somewhere in between, you are part of an incredible experience and have etched your name in the ultra running history books!" added Maffett.
The Margaret River Ultra Marathon is organised by Rapid Ascent—one of Australia's premier off-road events management company—manager of the new Eagle Bay Epic Adventure Race and X-Adventure Dunsborough also conducted in Western Australia—among others.
The 2021 Margaret River Ultra Marathon will be held on 1st May and entries will open in November later this year. The event is expected to sell out.
For more information on the Margaret River Ultra Marathon and full list of results from all of Saturday's racing head to www.MRUltramarathon.com.au
RESULTS:
Top 3 Male
Justin Scarvaci                       07:16:55
Joshua Chugg                          07:32:03
Michael Dimuantes                 07:36:15
Top 3 Female
Claire O'Brien-Smith               09:14:38
Meghann Coffey                      09:21:32
Jessica Smith                          10:21:49
Full event results are available HERE