(c) Runner's Tribe
Under Armour are a company on the rise – quite literally, its stock price is rocketing, and their running shoes too – are on the up.
The UA HOVR Machina 2 is a high-tech running shoe. With a propulsion plate made from Pebax, it also 'coaches you in real-time' via a Bluetooth chip that  connects to UA MapMyRun™.
A neutral high mileage trainer, the Machina is a durable, safe shoe for crunching out those long runs.
We whacked 110K into our pair, below is the rundown.
View this post on Instagram
Specs
Km's run during testing process: 110km
Testers: Two road/track runners.
Surface: Road and light trails.
Purpose:  Neutral high mileage daily trainer. Suitable for long runs and easy runs.
Pronation: Neutral.
Stack Height: 31mm heel. 23mm forefoot. Note this includes the height of the removable footbed/sockliner/insert.
Heel-to-toe-drop/pitch: 8mm
Weight: Quite heavy, but durable (see the below table for brand comparisons)
Men: 9 US:  290g.
Men: 11 US: 318 grams.
Midsole: UA call it 'HOVR cushioning'. According to the company it involves 'a full-length, soft HOVR surrounded by a mesh 'Energy Web ' that creates a zero-gravity feel and energy return.'  Wow – zero-gravity feel!!! ?
Outsole: Full length independent rubber outsole has been stuck onto the bottom of the midsole.  Results in awesome grip, and great durability.
Upper: Mesh upper with overlays over the heel counter for added strength. No ventilation holes.
Flexibility: Moderately flexible, quite easy to bend.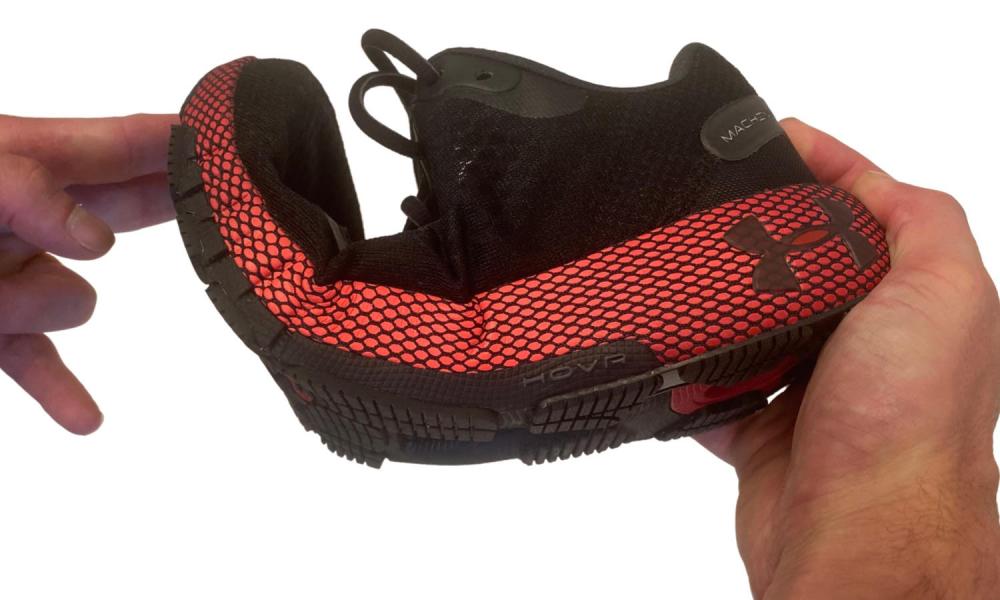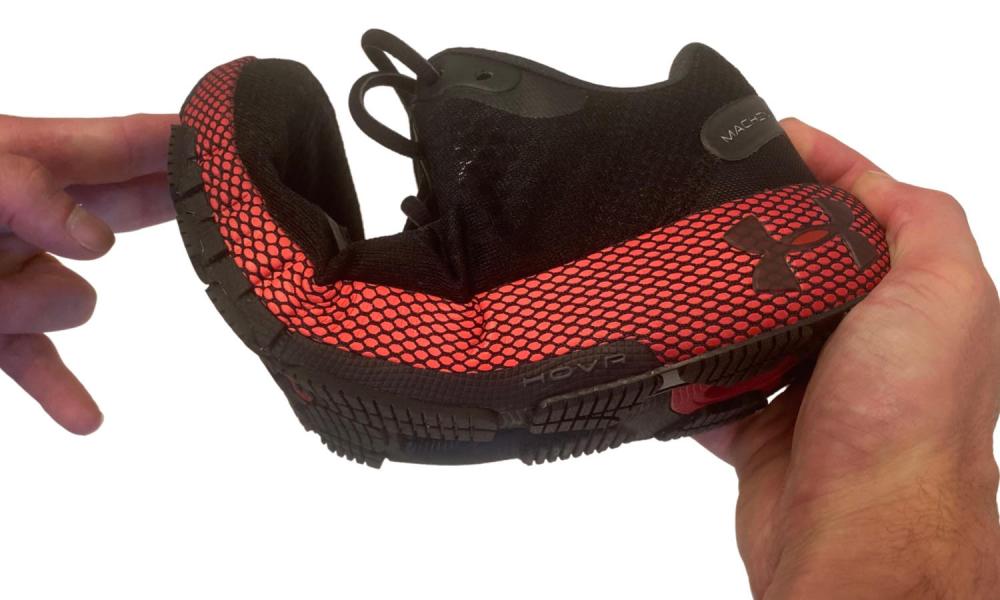 Toe Box:  Standard UA toe box. Very traditionally shaped with a narrow toe box. Not ideal for those who enjoy toe splay.
Durability: Excellent.
Density of midsole: The HOVR midsole is quite soft. But it is counteracted by the propulsion plate that is found wedged in the centre of the midsole.
Heel cushioning: Soft.
Forefoot cushioning: Soft.
Heel counter: Hard/rigid, doesn't collapse easily.
Fits: Runs true to size.
Marketing Hype: Low.
Does it live up to the hype: Sure.
Price: $220 AUD at:
Against Some Rivals
| | | | |
| --- | --- | --- | --- |
| Shoe (all size US 9 Men | Weight (grams) | Drop(MM) | Stack Heights (heel/forefoot cushioning) |
| Under Armour HOVR Machina 2 | 290 grams | 8mm | 31mm heel/23mm forefoot |
| Hoka Rincon | 210grams | 5mm | 32mm/27mm |
| Hoka Clifton 7 | 255grams | 5mm | 32mm/27mm |
| Hoka Mach 4 | 227grams | 5mm | 29mm/24mm |
| Hoka Carbon X 2 | 241 grams | 5mm | 39mm/34mm |
| Saucony Kinvara | 212 grams | 4mm | 28mm/24mm |
| Nike Vomero | 281grams | 10mm | 27mm/17mm |
| Nike Pegasus | 266grams | 10mm | 28mm/18mm |
| Adidas Solar Boost | 301grams | 10mm | 28mm/18mm |
| Asics Nimbus | 315grams | 10mm | 31mm/21mm |
| Mizuno Wave Rider | 289 grams | 12mm | 32mm/20mm |
| Brooks Glycerin | 309 grams | 10mm | 32mm/22mm |
| Brooks Ghost | 286grams | 12mm | 29mm/17mm |
| Nike Infinity React | 281grams | 8mm | 34mm/26mm |
NB: To be fair, comparing the Machina 2 to say a HOKA Rincon isn't fair.  The Rincon is a lightweight fun and fast shoe, with average durability. While the Machina 2 is a durable workhorse of a high mileage trainer. It should really be compared mainly to shoes like Brooks Glycerin, or Brooks Adrenaline.
View this post on Instagram
Cool Things 
Durability: The Machina 2 is a workhorse. With a thick layer of outsole rubber, durable HOVR midsole foam, and a high class upper, the Machina 2 is designed to last close to 1000km.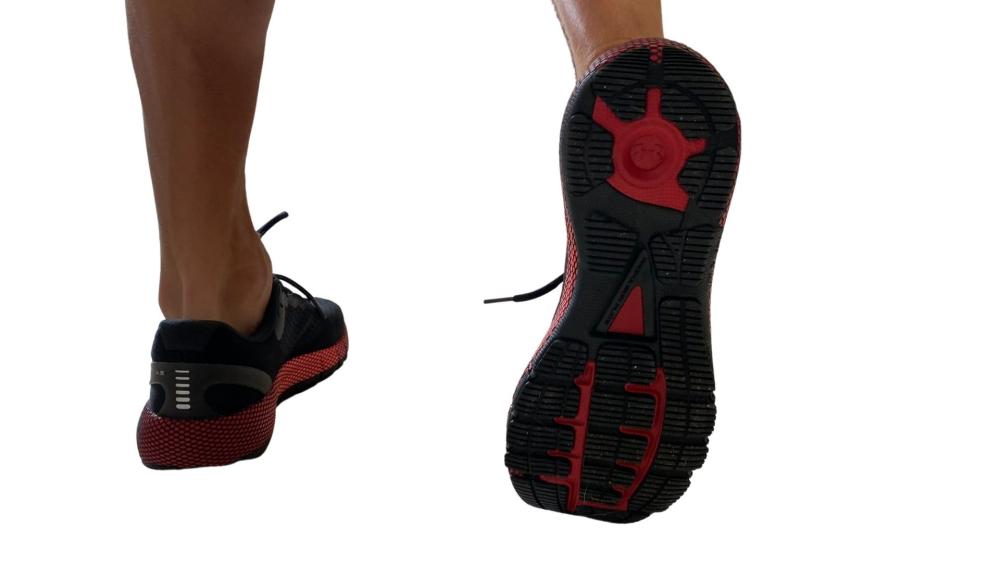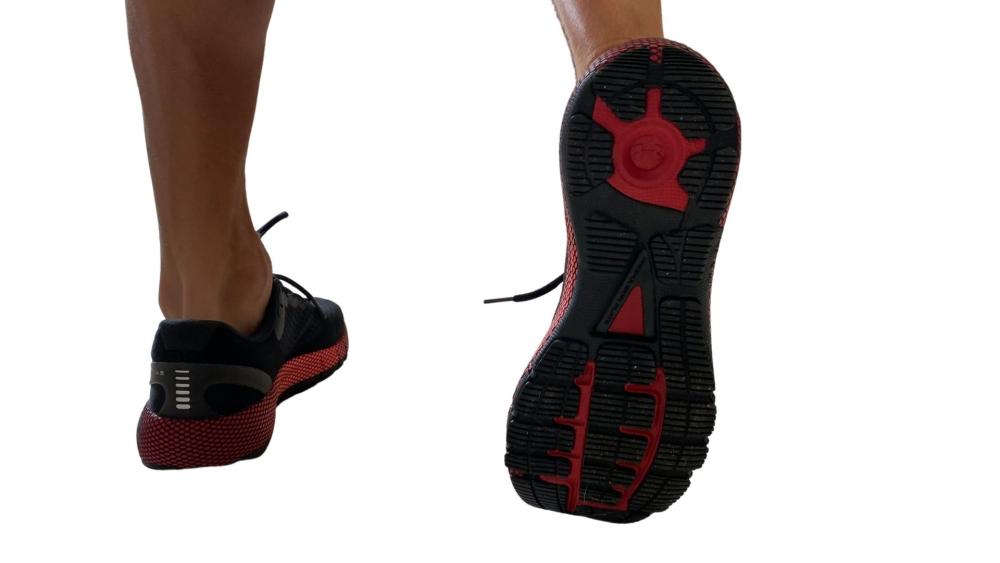 Smart Shoe: It is an area of the running shoe market that has maybe been a little slow to develop; smart running shoes. UA are leading the way, and are taking huge steps forward with their Bluetooth connectivity and UA MapmyRun app. The app also offers 'form coaching' that provides live feedback and custom advice to runners on how to improve their run.   Maybe lots of runners don't care, but plenty do, and for those that do, UA is currently the only real option.
Pebax Propulsion Plate: Reminiscent of Mizuno's midsole Pebax Wave Plate, UA have placed a Pebax plate in-between the midsole and outsole, in the middle third of the shoe. The plate has numerous functions: it adds support and structure to the shoe, and also helps to increase the responsiveness of the ride, making it a snappier shoe. Important to note, the plate is made using Pebax, not carbon fibre, thus it is softer and more flexible.
Neutral Ponderings
Narrow Toe Box: Squeezing into UA shoes reminds me of most Nike trainers. A remarkably similar midsole mould and last shape have been deployed by both brands. UA seem to love their narrow toe boxes. For those who enjoy their toes splaying to some degree, UA isn't the brand for you.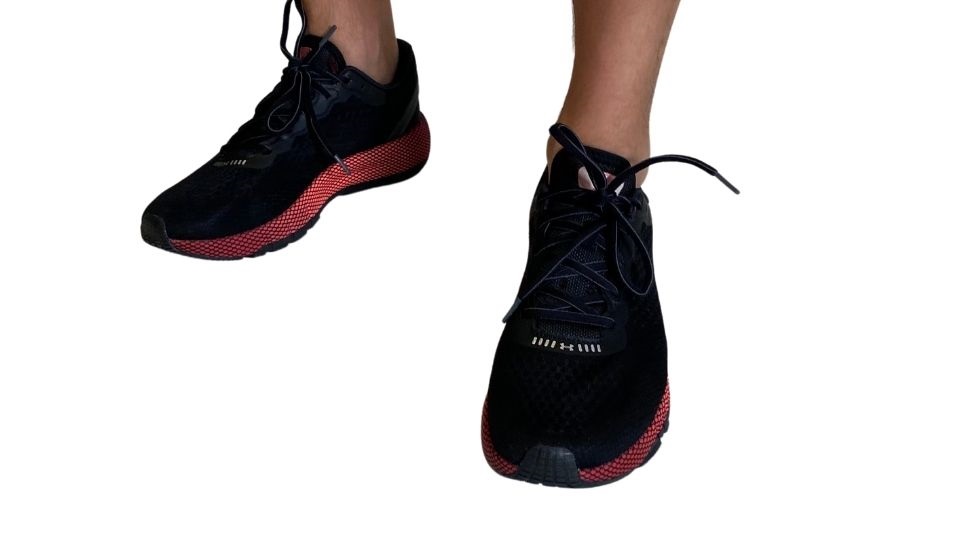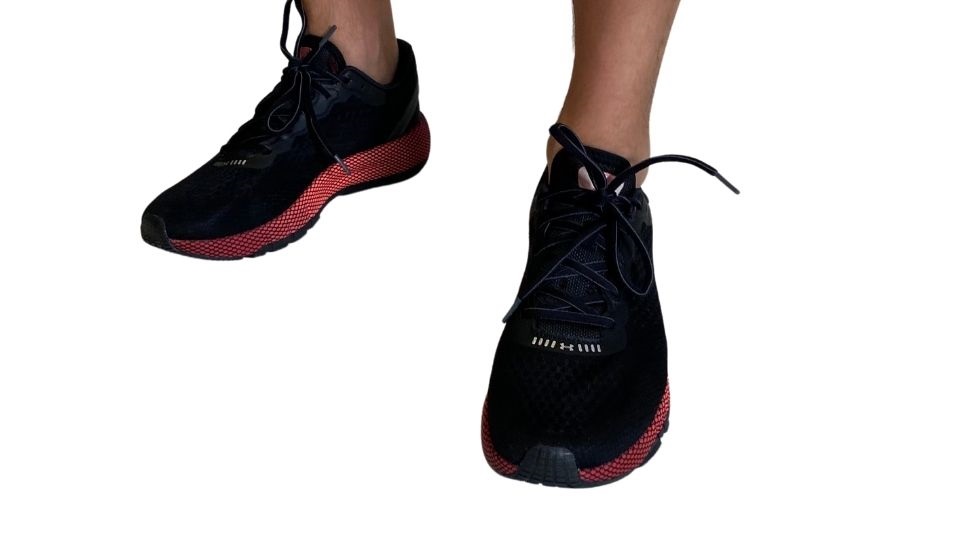 To buy?
Under Armour are huge in North America, and their Australian footprint is rapidly growing. If they continue to produce workhorse shoes like the UA HOVR Machina 2, then expect their market share to continue its uptrend.