As I write this, I'm on a plane to Los Angeles about to begin the next chapter of my life at college in the US. It's a strange point in my running journey as I'm about to experience big changes in coaching and training, but I'm grateful for the opportunity to reflect openly on what I love most about this sport.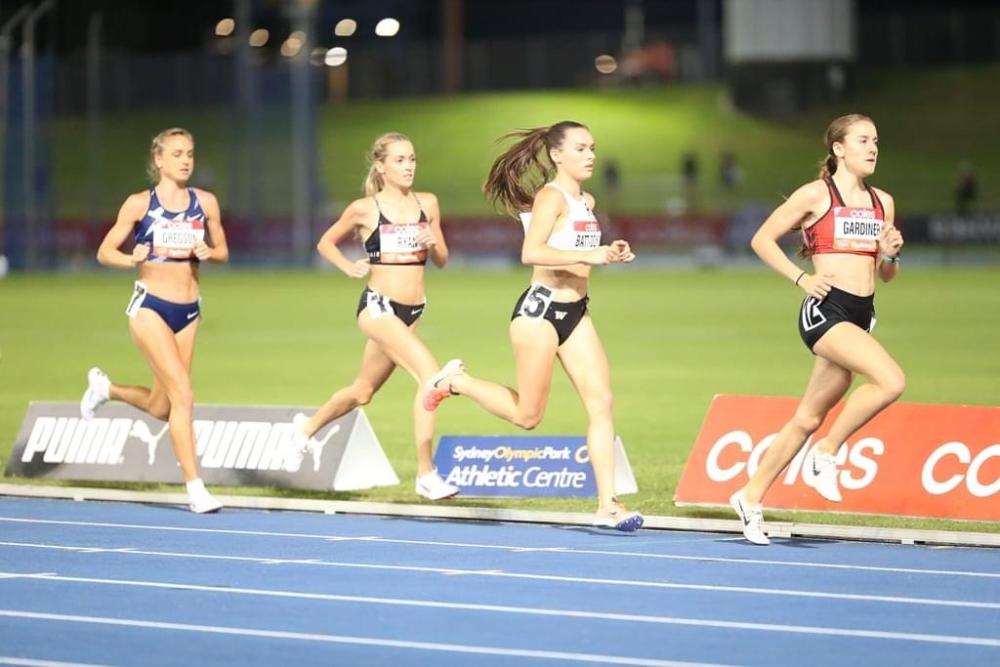 For the past six years, I have been coached by the incredible Deb Walsham who has had such a positive influence on me, not just as a runner but as a person. In my time with Deb, I have learnt the importance of putting full faith in your coach, embracing challenging sessions, and knowing when to flip the switch between putting on the pressure and running free. My training group is diverse, and I was lucky to experience a taste of the teamwork and camaraderie that I hope to find in the US. We do almost every session on a grass track or road loop, and we occasionally venture onto the trails during cross country season. 
View this post on Instagram
At Stanford, I will be coached by JJ Clark and join a strong team of 20+ women with a rich history in the NCAA. I am beyond excited for this opportunity and I'm particularly looking forward to having so many amazing female training partners. Coach Clark has coached numerous Olympians, including his wife and two sisters who competed at the Sydney 2000 Olympics in the 800m. I have full confidence that he will be impactful on my development both athletically and personally.
With all that in mind, here are four of my favourite sessions and a little insight into the intent behind each one.
Broken 600s (300 hard / 100 easy / 200 sprint)
This workout targets critical racing skills and energy systems through change up of speed. It's a great one to do during competition season as it makes you work hard but still leaves you feeling fast and with some spring in your step. It's hard to hold back in the first 300, but the main goal is to hit the last 200 hard, create some lactic acid, and develop speed endurance.
Intent: Improving speed endurance and learning to respond to breakaways in a race.
Mona Fartlek
The Mona fartlek is a staple session that I like to do a couple of weeks out from a race to gage where my fitness is at. It's a challenging combination of speed and endurance all packed into 20 minutes. The session goes as follows; 2 x 90 seconds, 4 x 60 seconds, 4 x 30 seconds, 4 x 15 seconds all with equal jog/float recoveries. Every time I've done this session, I've been able to go a little further and I find it super rewarding.
Intent: Extremely versatile, great for testing fitness and preparing yourself to cover surges in races.
View this post on Instagram
5 x 1km with 60 seconds recovery
This is another staple for any middle-distance athlete. Nailing this session gives me a lot of confidence as it's not one you can fake if you're not at the top of your game. The 60 seconds recovery gives us just enough time to walk back to the start and get ready to go again. I learnt the hard way not to run the first rep too fast – I'm not a very good judge of pace and I sometimes get carried away chasing the guys in my training group, but the ideal way to run this session is to get progressively faster each rep.
Intent: Improving lactate threshold and developing mental strategies to stay strong when you start to hurt.
Hills 
I saved the best for last… hills are my favourite session year-round. Hill sessions are diverse, and reps can range anywhere from 15 seconds to 3 minutes, but I'll give you an idea of a session we do leading into track season: 1 x 3 minute, 5 x 90 seconds, 5 x 30 seconds, 5 x 20 seconds with jog back recoveries. The first six reps are on a trail and then we move to the road for the faster sprints. The 20 second reps are done on a more gradual hill with walk back recovery to finish off fast. I also incorporate plyometrics (explosive / jumping exercises) into my strength training twice a week, and I love the burn in your legs that comes from a combination of weights and plyometrics. Some of my favourites are jump squats, split jumps, box jumps, and bounds.
Intent: Developing strength, power, endurance, and learning to embrace the burn.
You may have noticed every session focuses on both physical and mental performance. Middle distance racing is gruelling and tactical, and I believe it's integral to be in tune with your thoughts to race successfully and do justice to your physical capabilities.
I hope you've been able to take something away from this insight into my training, and if you have any questions or just want to chat feel free to reach out on social media @imogengardiner. 
Keep training hard and loving what you do! 
Signing off from 37000ft above the ground,
Imogen