"The Entertainer" – Steve Ovett's Top 5 Races
© 2017 Runner's Tribe, all rights reserved
"When I won the 1500m at the European ­Championships in Prague, back in 1978, I enjoyed the moment so much that I gave the crowd a playful little wave as I motored down the home stretch" -Steve Ovett
Steve Ovett wasn't your average athlete. A prodigious junior talent, setting one junior world record and winning a junior European 800m title, Ovett had no trouble converting his talent to results as an adult.
The 1980 800m Olympic champion, will go down in history as one of Britain's best ever middle distance runners. Whether you remember Ovett for his duals with Sebastian Coe, his amazing finishing kick, or his famed show-boating; Ovett is without a doubt a legend in the athletics world. Runner's Tribe took a look back over his career and attempted to rank his top-5 races.
His Own Man
Ovett was criticised frequently during his career for his signature wave to the crowd. As Ovett explained to UK's The Mirror in 2012:
"A lot of people take athletics far more seriously than I ever did. I always enjoyed competing, and I will never apologise for conveying that sense of enjoyment.
I didn't give a damn about what anyone else thought. Nobody ever jumped out of the stands and lamped me for showing a lack of respect to my opponents, and none of my rivals ever complained to me about it.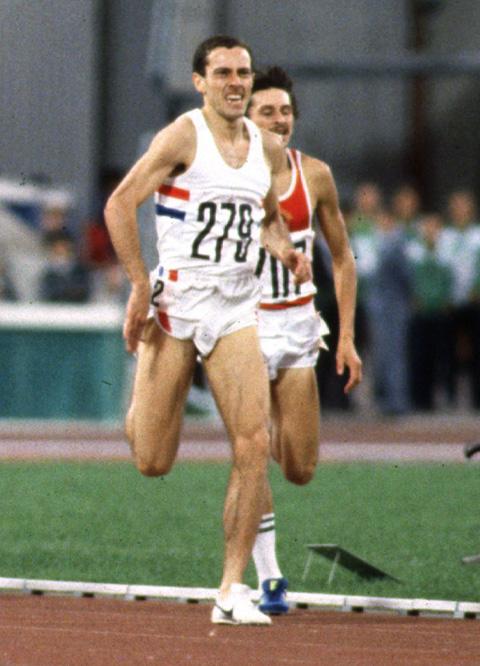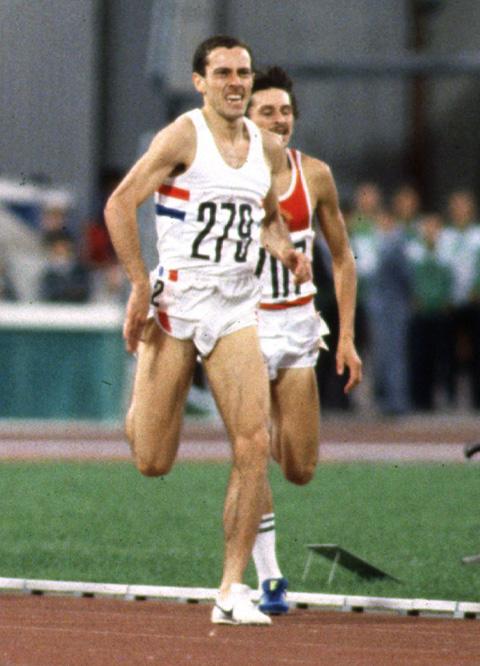 Quite the opposite – they loved it."
Personal Bests
400m: 47.5
800m: 1:44.09
1500m: 3:30.77
Mile: 3:48.40
3000m: 7:41.3
2-Miles: 8:13.51
5000m: 13:20.06
Career Highlights
Olympic 800m Gold, Moscow 1980
6 World Records
Two-time World Cup 1500m champion (1977 and 1981)
European 1500m champion, 1978
1986 Commonwealth Games 5000m champion
Number 5: 1977 World Cup Dusseldorf
"and there's one man's blazing speed, that has torn this field asunder"                    –Ron Pickering, commentating for BBC Television.
Steve Ovett launched himself into fame in 1977 at the IAAF World Cup by taking victory with one of the most amazing finishing kicks ever seen. With 200m to go, Ovett left some big names in his wake, including John Walker and Thomas Wessinghage.
Watch it for yourself, the finishing kick is absolutely spectacular.
1977 World Cup "The wave is there, the confidence is there"
Number 4: 1981 Mile World Record, Koblenz, Germany. 3:48.40
On August 19, 1981, Sebastian Coe broke Steve Ovett's Mile world record running 3:48.53 in Zurich. One week later on August 26th in Koblenz Ovett got it back setting his lifetime personal best of 3:48.40. Remarkably Ovett's new time stood for just 48 hours before Coe in turn, lowered the record by over a second.
Number 3: 1980 1500m World Record, Koblenz, Germany. 3:31.40
"I'm not sure Ovett's really looking for that world record"                                       -Commentator
One of the special things about this particular world record was that just 48 hours earlier Ovett had won the Golden Mile in London, beating a star-studded field which included 3 of the previous 4 world record holders over one mile.
Under lights, on a calm night, Ovett was dragged to a fast time by German, Thomas Wessinghage. The world record stood for 3 years.
Number 2: 1983 1500m World Record, Rieti, Italy. 3:30.77
It is fair to say that come 1983, Ovett's best years were behind him, which makes this 3:30.77 1500m world record that much more impressive.
This run came in the wake of a disappointing showing by Ovett in the Helsinki World Championships where he finished 4th, fellow countryman Steve Cram triumphed.
Post-Helsinki, Ovett set about getting back his world Mile record. He had a close call on his favourite Koblenz track in West Germany, before shocking the world in windy conditions in Rieti.
His splits were:
400m: 54.4
700m: 1:37.5
800m:1:51.9
1000m: 2:35.2
Last 300m: 41.63
Last 400m: 55.6
Last 200m: 28.0
Number 1: 1980 Olympic 800m Gold Moscow
The world seemed shocked when Ovett beat Coe to win Olympic gold. But if they were, Ovett certainly wasn't.
As Ovett explained to the UK's The Mirror in 2012:
"To beat Seb in the 800m in Moscow was not a big shock to me
It might have surprised people because he was the world record holder, but I had beaten Seb in Prague (at the European championships in 1978).
I remember coming off the final bend and thinking, 'where's Seb?' Not for the first time, I was probably paying too much attention to one man who wasn't even in the picture instead of focusing on the race itself.
And when I crossed the line, it was almost a case of 'what's the big deal?' This was supposed to be the race of the century, one of the great Olympic duels, two rivals going hammer and tongs down the straight. But it was almost like being in a dream. I thought, 'you're Olympic champion, what was all the fuss about?' It was unreal."
https://www.youtube.com/watch?v=b8sqcSIxpx8
Want More?