By Len Johnson
Is Matthew Denny now Australia's best male athlete?
Undeniably so, I'd say, a judgement that was true even before he burnished already considerable laurels by winning the discus at last weekend's (16-17 September) Diamond League final. Victory merely confirmed his status.
You could mount an argument for other candidates. Maybe Stewart McSweyn or Ollie Hoare who have both compiled an impressive string of performances in the middle-distances. Or Peter Bol in the 800, high jumper Brandon Starc, pole vault medallist Kurtis Marschall or decathlete Ash Moloney.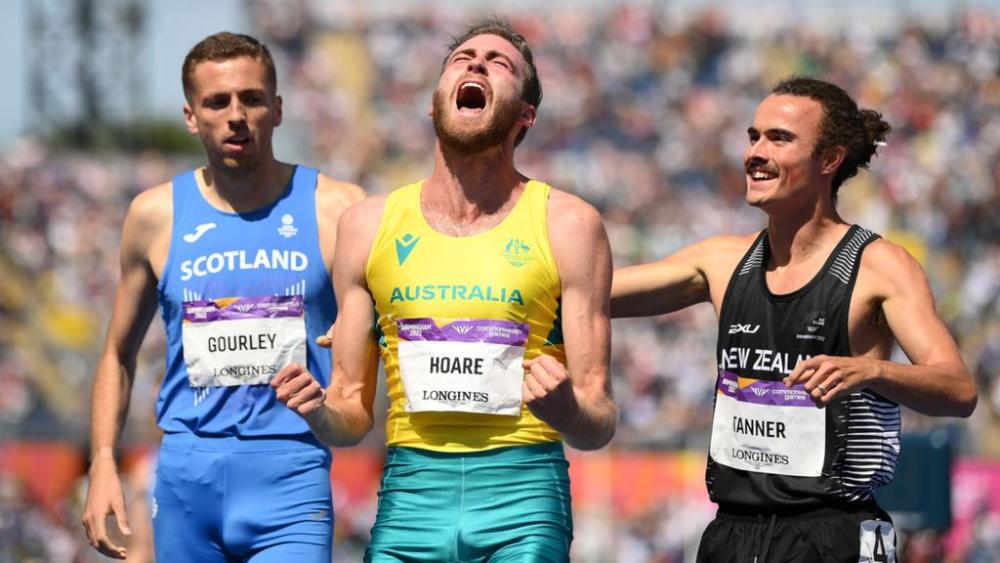 You might also argue that the pool of talent in the technical events is neither as wide, nor as deep, as that in the track events where athletes from every country in the world excel. Against that, of course, it is more difficult to acquire the requisite skills to succeed in the pole vault than in, say, the 800 or 1500.
Whichever way you cut and dice the statistics, Denny has an undeniable claim, one that has been building block by block since he won a gold medal in the discus at the World U18 championships way back in 2013.
From 2014 on Denny has been successively a minor medallist at the world junior (U20) titles; an Olympian in Rio at the age of 20 (he threw over 61 metres in qualifying but did not make the final); a Commonwealth silver medallist in the hammer and fourth in the discus on the Gold Coast in 2018; World University Games champion and sixth in the Doha world championships in 2019; fourth in the Tokyo Olympics in 2021; Commonwealth champion and sixth in the world championships last year; and fourth in this year's world championships in Budapest.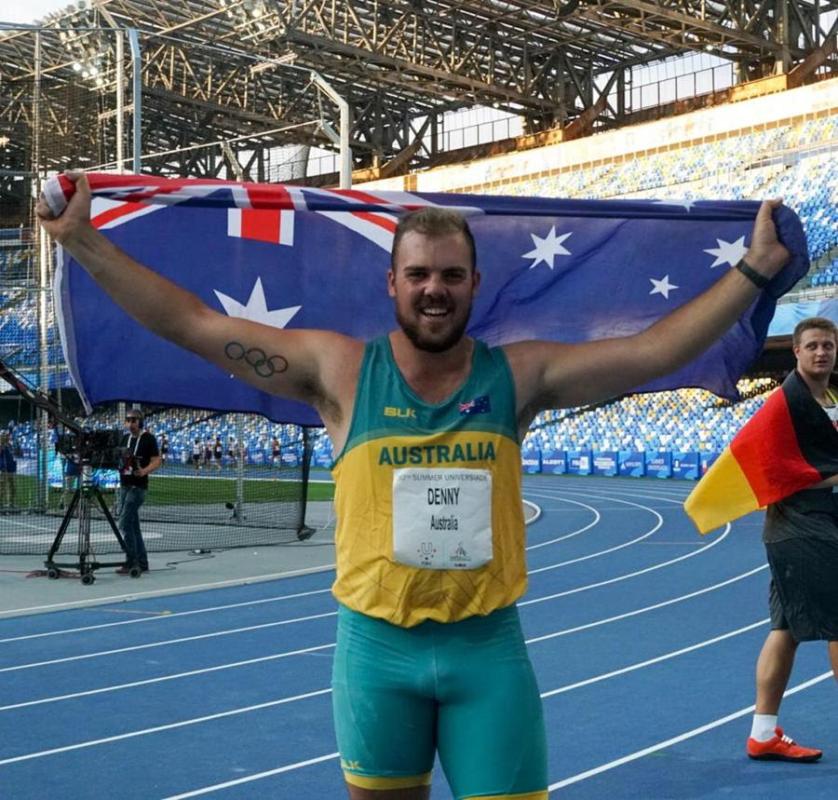 Sweden's Daniel Stahl, Kristjan Ceh of Slovenia and Mykolas Alekna of Lithuania were the medallists ahead of Denny in Budapest. Stahl and Ceh have wrestled for top spot in the event over the past few years, the momentum swinging back and forth. Alekna, who is about to turn 21 (28 September) beat them both at last year's European championships.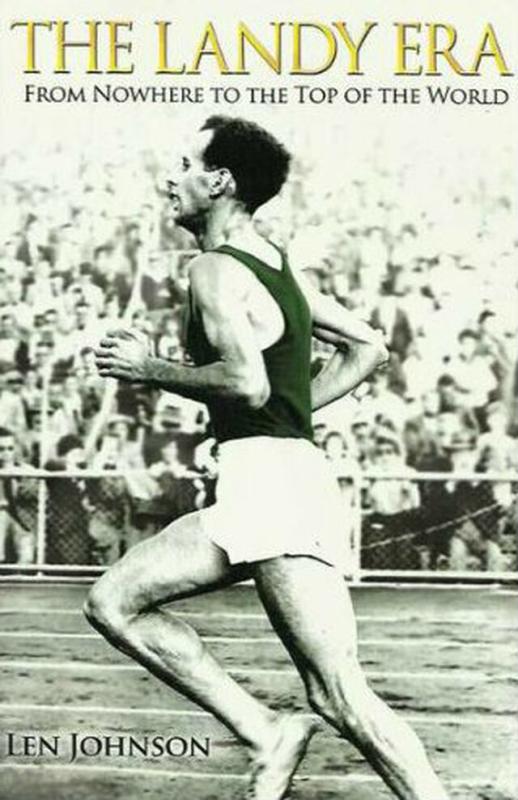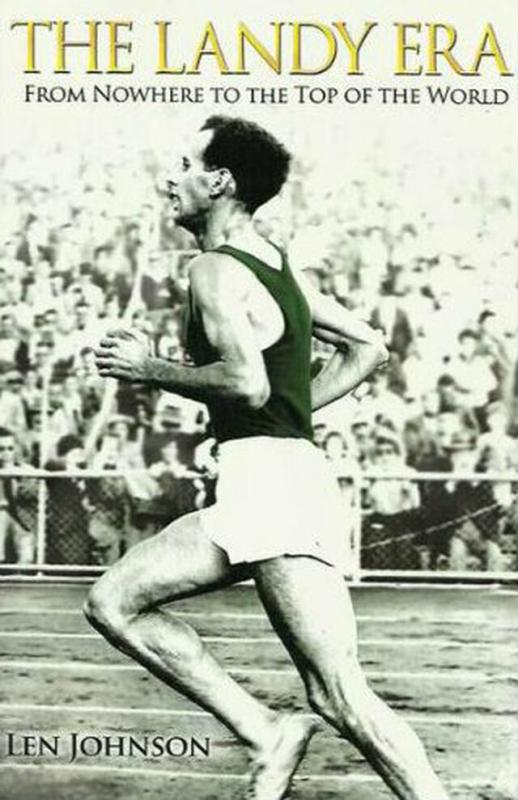 Field events in Eugene were limited to the top six Diamond League points scorers (plus US wild cards). Some fields were spotty – just five in the men's triple jump! – but not the discus. Denny beat Ceh and Stahl, along with world champs sixth placer Andrius Gudzius, throwing a national record 68.43 metres, 19 centimetres better than his previous national mark set in Budapest.
Back in 2013, when Denny won the shot put, discus and hammer in both the U16 and U18 at the national junior championships he told Athletics Australia: "This shows that I am capable of doing something good at the World Youth championships and hopefully again at championships in the future."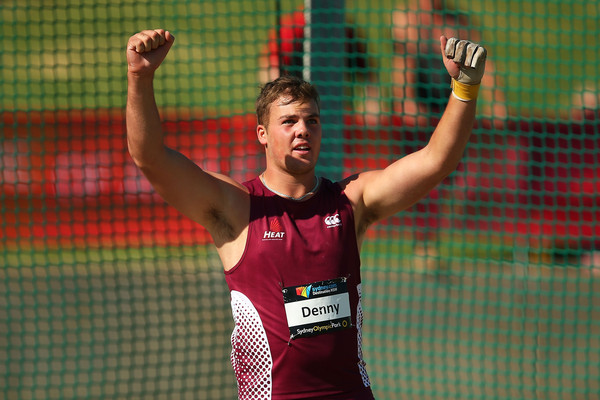 A few months later, I interviewed him for a World Athletics preview of the youth championships.
"My ambition has always been to go to an Olympic Games, to be a great thrower, put my name in the history books."
Olympics – check that box; great thrower – check; put my name in the history books – a Diamond League final win in such exalted company arguably ticks that box, too.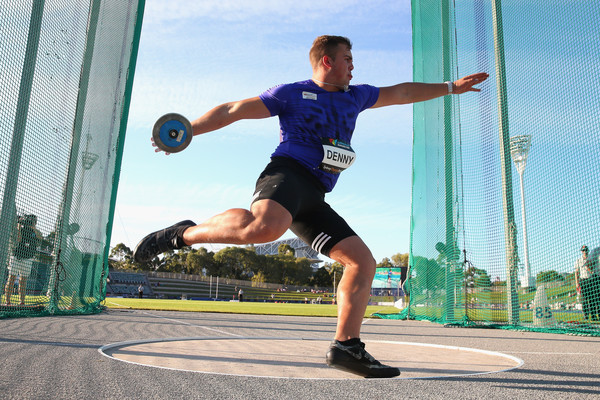 After two fourths and two sixths in the previous the previous Olympics and past three world championships, Matthew Denny is on-line to break through to the medals in Paris next year. Stahl threw 71.46 for the gold in Budapest, Ceh 70.02 and Alekna 68.85. The first two show no signs of decline while Alekna will surely throw further at 21 and 22 than he has up until now.
But Denny is improving too, throwing personal bests each of the past four years. He produces them in the biggest moments: of his 10 top performances, six have come in Olympic, world championship or Commonwealth competition and a seventh in world championships qualifying.
"I love pushing myself," was another Denny 2013 quote. "Being an Olympian, being able to say you're an Olympian; being an Olympic medallist, which is my highest goal, if you're able to say that you're one of the few who has done it."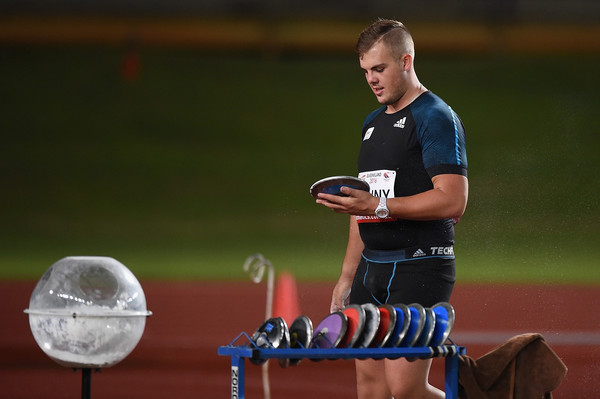 You wouldn't bet against Denny joining that select few in Paris next year.
Matthew Denny's was the stand-out Australian performance across the two days of the Diamond League final in Eugene. He was joined as a top-three by Nicola Olyslagers who cleared a national record 2.03 in the high jump in losing on count-back to Yaroslava Mahuchikh.
There were world records to Mondo Duplantis – 6.23 in the pole vault, and Gudaf Tsegay – 14:00.21 in the 5000 metres. Jakob Ingebrigtsen narrowly missed the mile world record in running 3:43.73 the first day and came back on day two to take the 3000 by 0.01 to Yomif Kejelcha, running 7:23.63. Faith Kipyegon continued her marvellous season with a 3:50.72 win over the 1500 (in which Linden Hall set a national record 3:56.92).
And Athing Mu who, as they say, owes us nothing more than a performance, certainly delivered just that with a 1:54.97 in the 800 metres, narrowly ahead of Keely Hodgkinson's 1:55.19.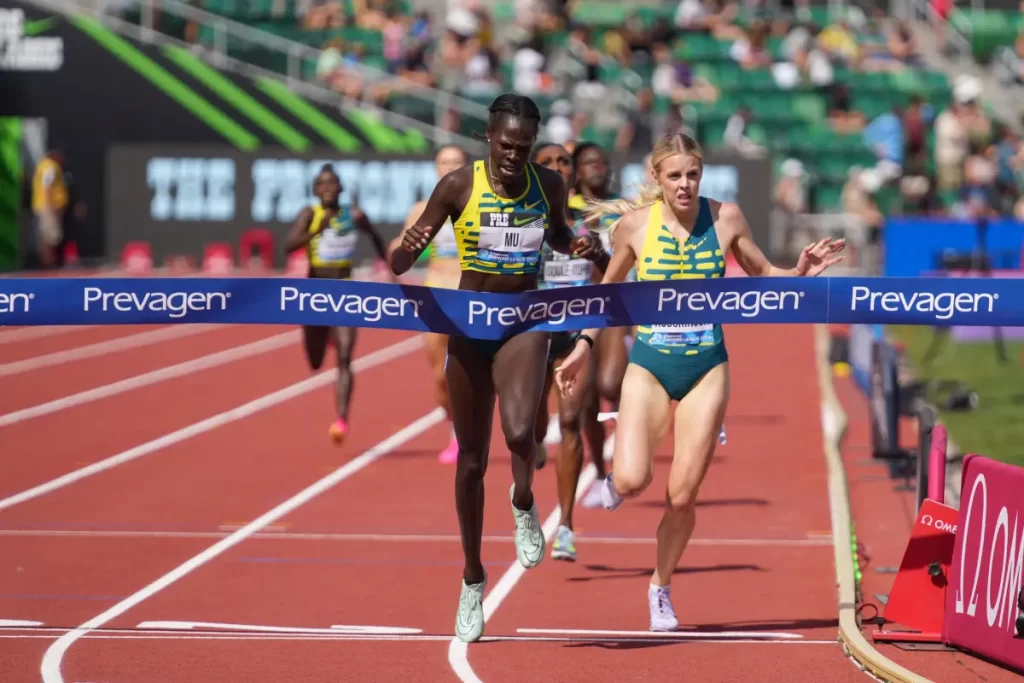 Mu, of course, controversially enjoyed one of the national wild card entries, despite exactly no Diamond League performances this year. This meant that under the recently changed rules revealed  somewhat belatedly almost on the eve of the meeting she was eligible for the US$30,000 first place prize money, but not for the Diamond Trophy nor to be the event champion.
Not everyone seemed to have got the memo or, if they had, read the memo, or got the correct language version (like the International Olympic Committee, World Athletics has English and French as official languages).
Accordingly, the Diamond Trophy was thrust into Mu's hands on crossing the line, which led to an interesting exchange between DL broadcast pair Tim Hutchings and Steve Cram as the champions were paraded onto the track for a group podium acclamation.
Observing that Hodkinson was being presented as 800 champion, Hutchings commented: "Athing Mu definitely won, unless there's been a late DQ . . . I'm not quite sure why Athing Mu hasn't come out with the trophy . . . we'll have to find out about that."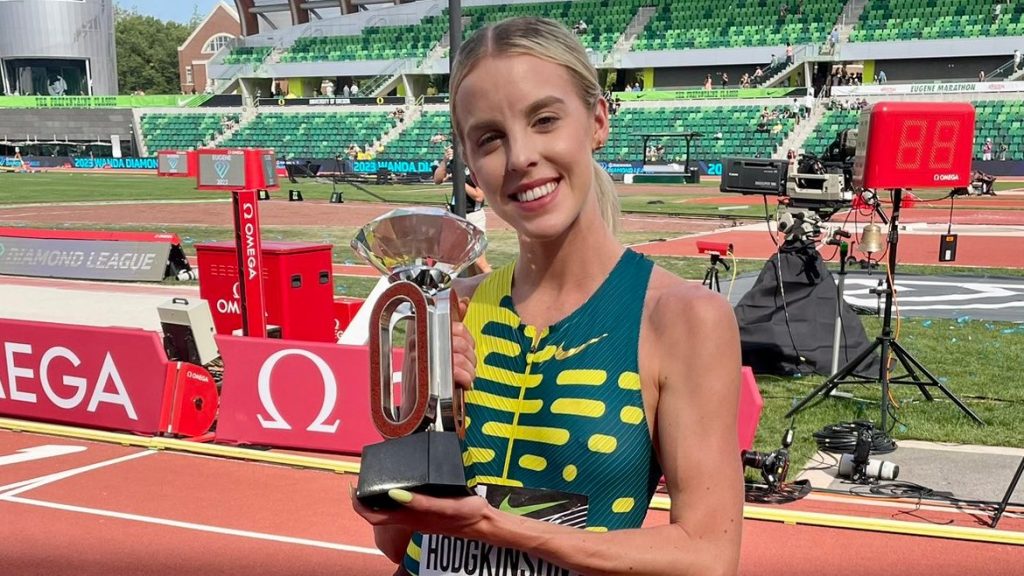 So, "mixed-up confusion" from start to finish to presentation. Thank heavens it was such a great race. Perhaps skip a line in Dylan's song to the next couplet: "Well, there's too many people, And they're all too hard to please."