In the world of track and field, two of Kenya's most celebrated running sensations have recently stirred up excitement with their playful exchange regarding a potential 400-meter race. Faith Kipyegon, widely recognized as one of the all-time greats in the 1500m category, boasting an impressive collection of two Olympic medals and four world championships, found herself engaging in a friendly conversation with Africa's fastest man, Ferdinand Omanyala. This intriguing dialogue unfolded following their respective appearances at the Diamond League Prefontaine Classic in Eugene, Oregon.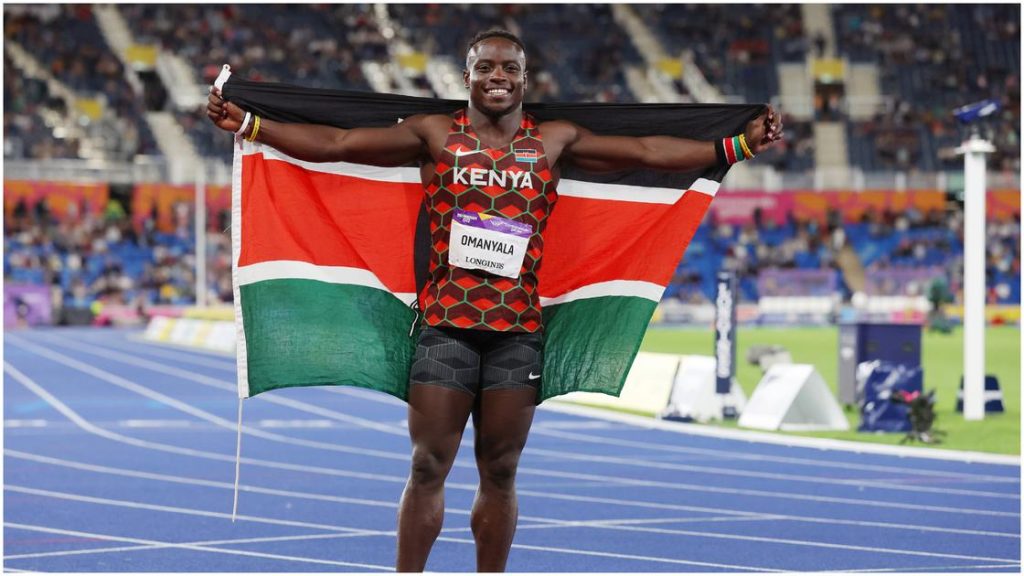 The amicable banter between Kipyegon and Omanyala, both reveling in their individual accomplishments, took center stage as a video circulated on Ayako Oikawa's social media platform, X handle (formerly Twitter).
Despite her remarkable track record in middle and long-distance running, Kipyegon acknowledged that the idea of racing against Omanyala gave her pause for thought. However, she left the door open for speculation, remarking, "I need to ponder this because I just might stand a chance of beating Omanyala in a race."
Omanyala, renowned for his exceptional sprinting prowess, responded with a touch of humor, suggesting that even if he were to walk the final 20 meters of the 400m race, Kipyegon would still face a formidable challenge. Laughter and camaraderie marked their exchange.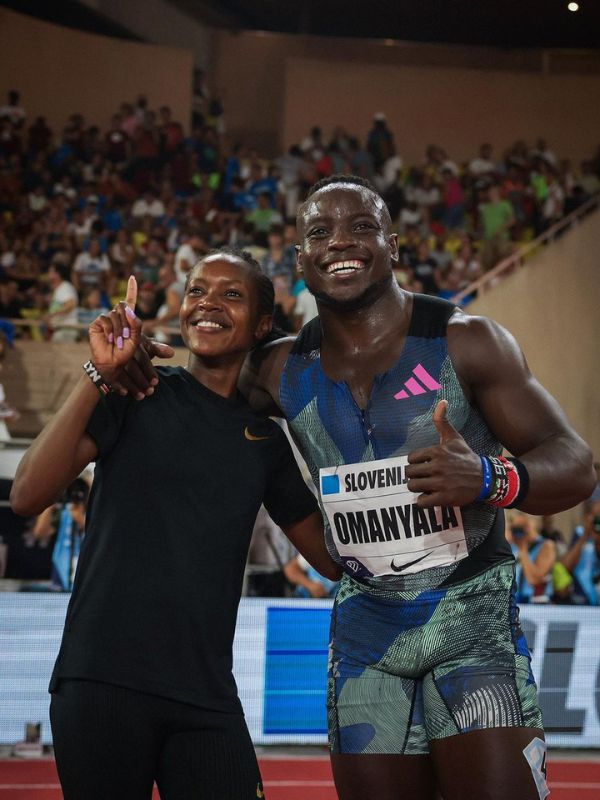 In a playful rejoinder, Kipyegon hinted that Omanyala might not be entirely certain of his victory, prompting Omanyala to jest, "A 400m race? You're playing with fire!" The lighthearted exchange continued as Omanyala tentatively conceded that Kipyegon might hold the upper hand in a 500m race, adding an interesting twist to their hypothetical match.
Both Kipyegon and Omanyala found themselves in Eugene, Oregon, following their commendable performances at the Diamond League Prefontaine Classic. Omanyala narrowly missed clinching the Diamond Trophy victory, securing the third spot with an impressive time of 9.85 seconds, just two hundredths of a second behind the winner, Christian Coleman of the United States.
Meanwhile, Kipyegon solidified her status as one of the premier middle-distance runners by effortlessly claiming victory in the 1500m event. Leading from start to finish, she crossed the finish line with a meeting record time of 3:50.72, reaffirming her reputation as a dominant force in the sport.
As fans eagerly await the outcome of their friendly challenge, one thing remains clear: the rivalry between these two Kenyan running legends is undeniably captivating and serves as a testament to their unwavering dedication to the sport. Whether the challenge takes the form of a 400m or 500m race, the anticipated showdown between Faith Kipyegon and Ferdinand Omanyala promises to be an electrifying spectacle, showcasing their competitive spirit and enduring love for athletics.