Uganda's youngster Robert Chemonges is the winner of the 15th METRO Marathon Duesseldorf with a personal best. The 19-year-old clocked a fine 2:10:31 in windy conditions, which should secure qualification for the World Championships' marathon in London this summer. Norway's Weldu Gebretsadik took second with 2:11:16 and also qualified for London while Yared Shegumo of Poland was third. The runner-up from the European Championships in Zurich 2014 clocked 2:12:33.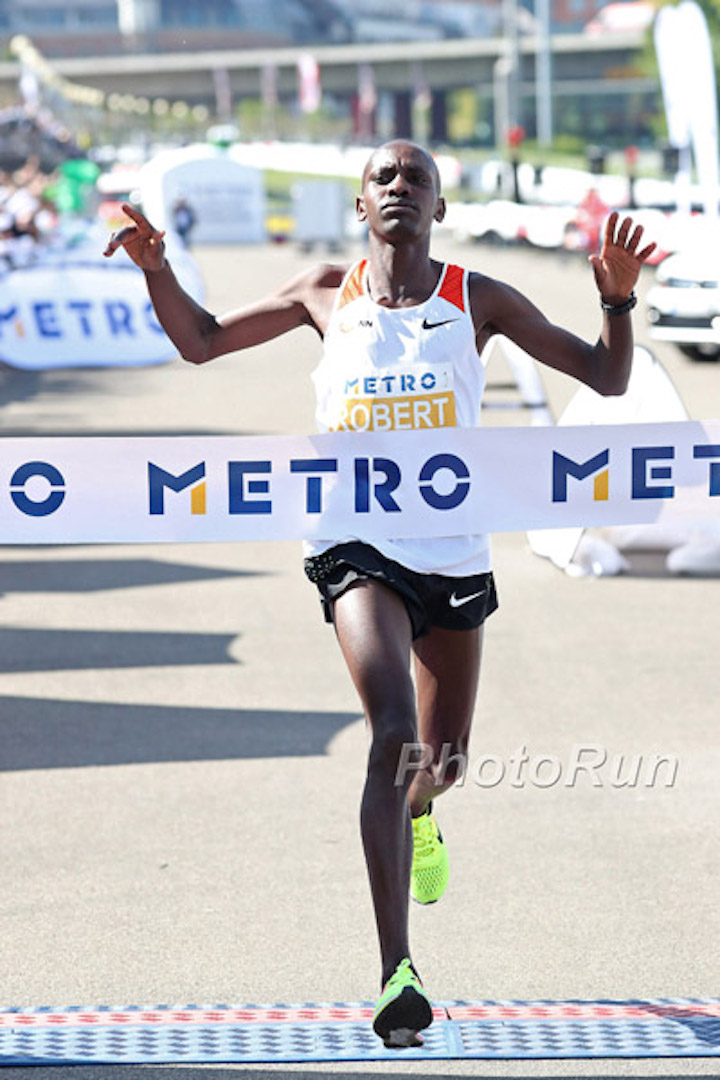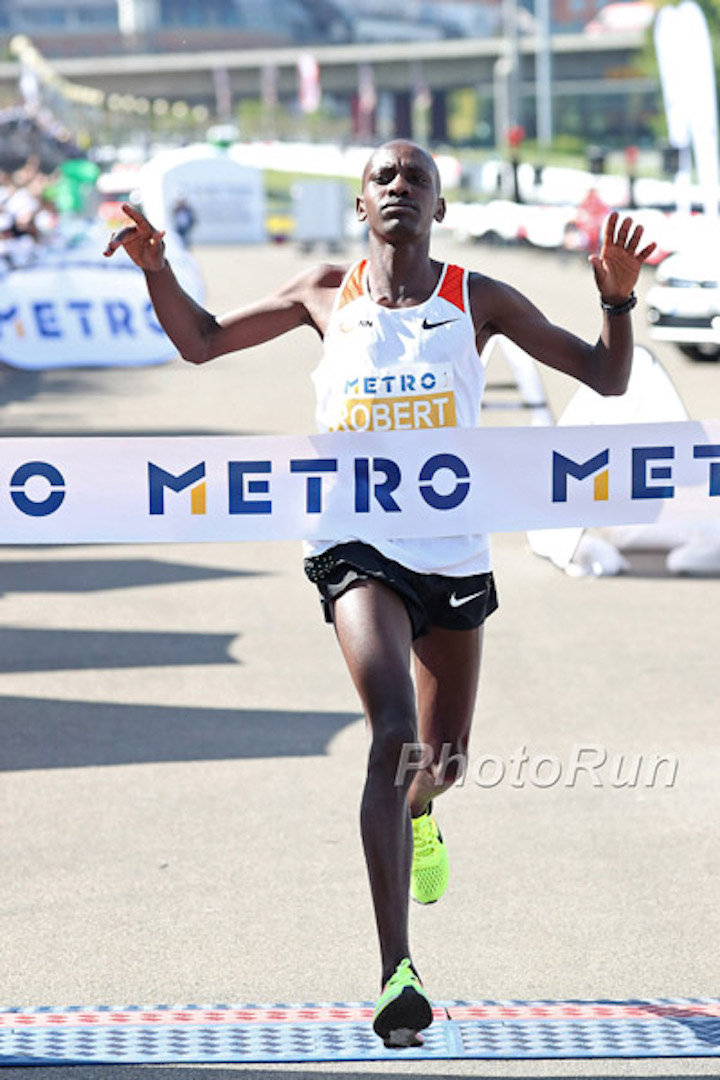 Portugal's Doroteia Alves Peixoto took the women's race with 2:32:00, improving her personal best by 4:01 minutes. Sara Makera of Tanzania, who had been in the lead for most of the race, was second in 2:33:08. Third placed Carmen Martinez Aguilar from Paraguay ran a national record of 2:35:17. All three achieved their national qualifying times for the World Championships.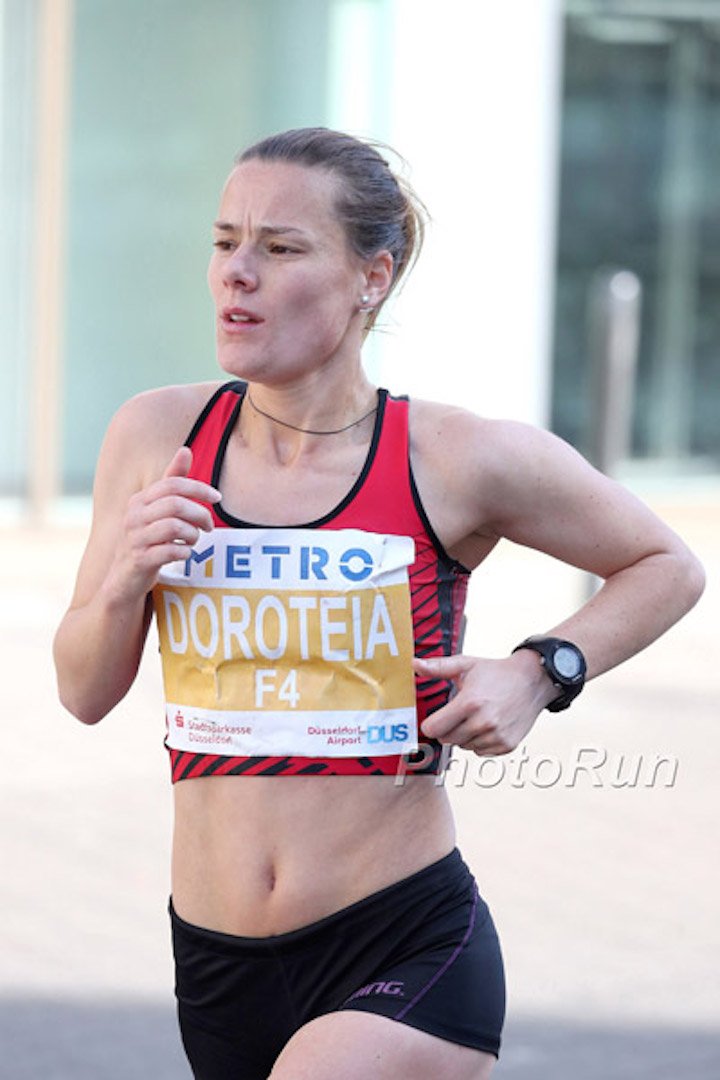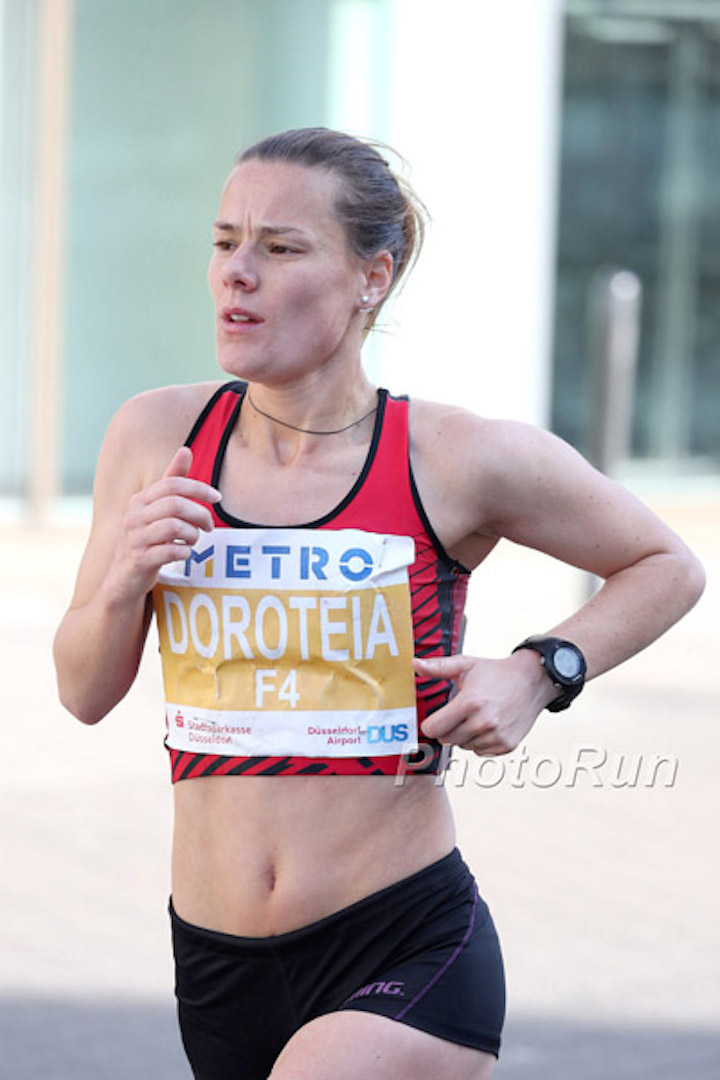 Including running events staged parallel a total of around 16,000 runners entered the METRO Marathon Duesseldorf. Close to 4,000 of them were running the marathon.
A group of six men, including two pacemakers, passed the half way mark in 64:53. When the rabbits dropped out four kilometres later there was a good mix of nationalities left in the first group: Josphat Ndambiri of Kenya, Robert Chemonges of Uganda, Poland's Yared Shegumo who grew up in Ethiopia and Weldu Gebretsadik, who switched from Eritrea to Norway.
It was then Shegumo who lost contact to the group in the 28th kilometre but later moved ahead to third. The leading trio kept their consistent pace and went through the 30 k mark in 1:32:35. Surprisingly it was then the favourite Ndambiri, who could not hold on with around nine kilometres to go. With a PB of 2:07:36 he was the fastest runner on the start list and had hoped to break the course record of 2:07:48. But he could not match the pace of Chemonges and Gebretsadik. The pair shared the lead until the 40th kilometre, when the Ugandan attacked and built a decisive lead. "I realized that he would probably not be able to follow me. So that was when I pushed. Before I was not sure if I could win," said Robert Chemonges, who improved his personal best of 2:10:32 by exactly 32 seconds in Duesseldorf. "It was difficult in the wind. But otherwise it was a great race, and obviously I am very happy."
It was just a week ago when Uganda's superstar Stephen Kiprotich came in second at the Hamburg Marathon. Now a fellow-countryman turned out to be the surprise winner of the METRO Marathon Duesseldorf. "I am now number three in Uganda behind Stephen Kiprotich and Munyo Mutai, so I think I will be selected for the World Championships," said Chemonges, who one day hopes to run 2:06.
In the women's race Sara Makera sprinted away right from the start, covering the first kilometre in 3:08. At 10 k she was still running a 2:25 pace with a split time of 34:27. The runner from Tanzania, who had a personal best of 2:45:00 before Duesseldorf, slowed but kept a significant lead until late in the race. She passed half way in 1:13:29 and 30 k after 1:45:38. With 12 k to go 29 year-old Makera was still almost two minutes ahead of Doroteia Alves Peixoto. However she then slowed dramatically in the final section and the Portuguese passed her less than two kilometres from the finish line by the Rhine. Third placed Carmen Martinez Aguilar improved her own Paraguayan record by 44 seconds to 2:35:17.