Canberra, Australia; February 25 2021 –  Australia's track and field stars turned up the heat at the first event of the Coles Summer Super Series in Canberra tonight, with an Olympic qualifier from Nicola McDermott to begin Athletics Australia's Australian Summer of Athletics.
Competing for the first time in five months was Nicola McDermott (NSW, Matt Horsnell) who took out the women's high jump and secured her fourth Olympic qualifier with a jump of 1.96m.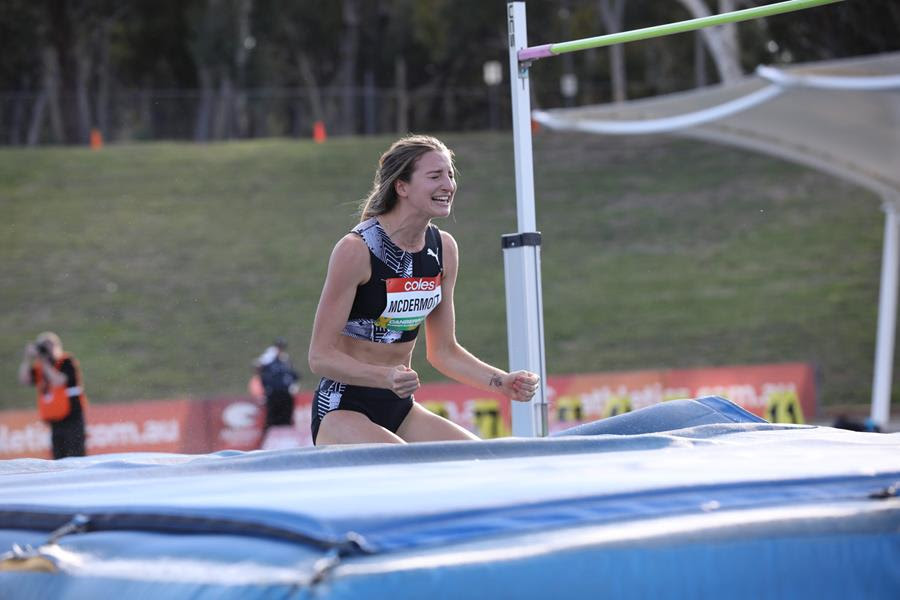 Although a win and an Olympic qualifier make for triumph, it was a bittersweet meet for McDermott who was aiming to eclipse Eleanor Patterson's record of 1.99m but fell short in her attempts to become the first Australian female to jump 2 metres.
"It was an exciting to be able to choose my own heights and when I did the 96 and saw the clearance, I thought 'let's not mess around, let's go for the 2', and I was just so excited to be able to attempt the 2 today," she said.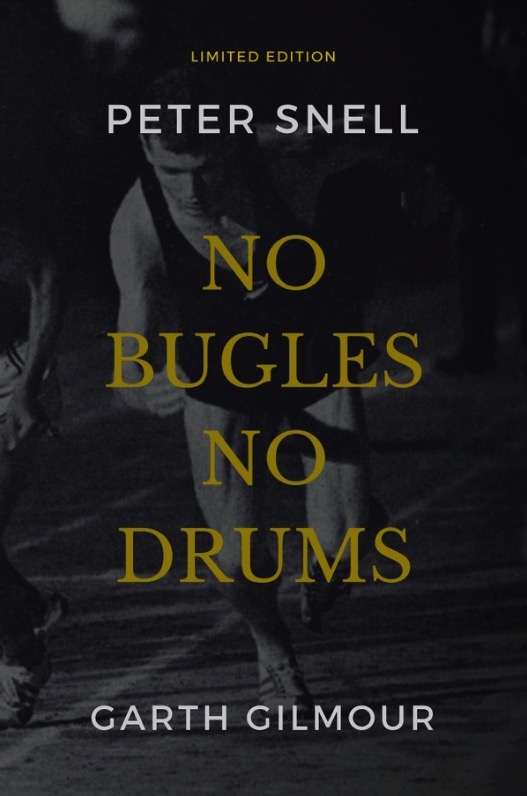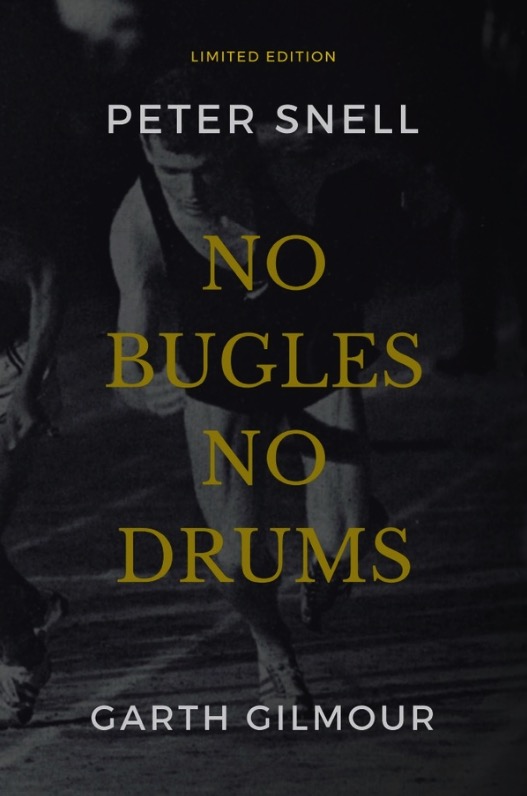 "A few weeks ago, we had a bit of a scare with my take off and there was a very big chance I wouldn't be here today. I know I've got more in store, but I feel like I was holding back. I'm excited to come back here in two weeks (for the Canberra Track Classic) and just go for it."
One of the best performances in the nation's capital tonight was from Jack Hale (TAS, Adam Larcom) who sprinted to victory in 10.21 (+1.0), with Jake Penny (10.35, Matt Wade & Mandi Cole) and Michael Romanin (10.38) following behind him. The race was Hale's third in three weeks, with each one quicker than the last as he looks to clock 10.05 this season to secure an Olympic berth.
View this post on Instagram

"I'm pumped. It's very exciting. It wasn't as quick a time as I was hoping for but it's much better (than 10.44 at the ACT State Championships) and at this point in the season, I'm pumped to move back into my PB territory."
Victoria's Hana Basic (John Nicolosi) claimed the women's 100m crown, running 11.25 (+2.2) – one tenth of a second faster and the time would have been an Olympic qualifier if not for the wind.
Thrilled with her performance after becoming the 15th fastest Australian in the event of all time at the Victorian State Championships last weekend, Basic said:
"Warming up, I felt a little bit lethargic so I wasn't really sure how I'd go, but obviously I feel incredible and I'm really excited for what's ahead. A few more weeks of hard training under my belt and I'm getting more confident I can get that Olympic qualifier (11.15) but I really want 11.14."
Executing her race plan with perfection tonight was 800m T53 world champion Madison de Rozario (WA, Louise Sauvage) who edged close to her own world record, clocking 1:46.68 – just shy of her 1:45.53 personal best. Eliza Ault-Connell (NSW, Fred Periac) finished in in second place, with 1:52.24 and wheelchair racing stalwart Angie Ballard (NSW, Fred Periac) clocking 1:57.02.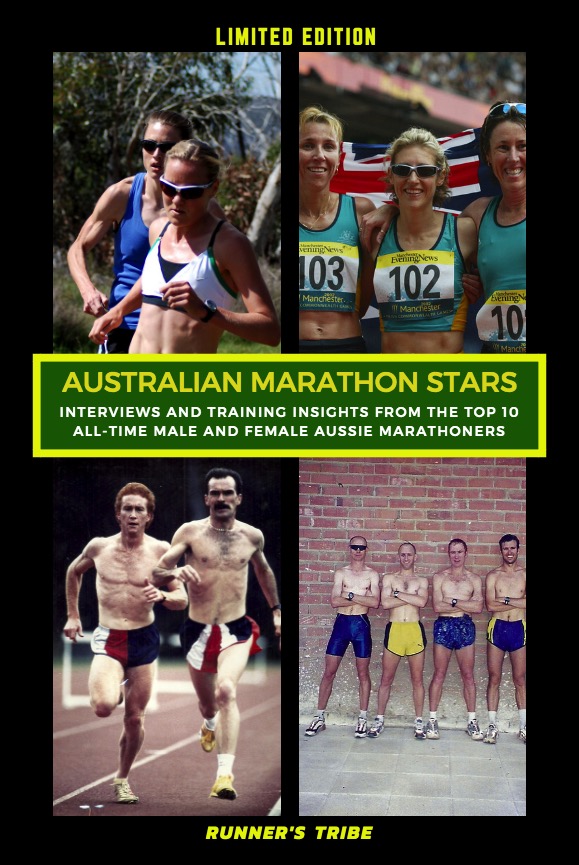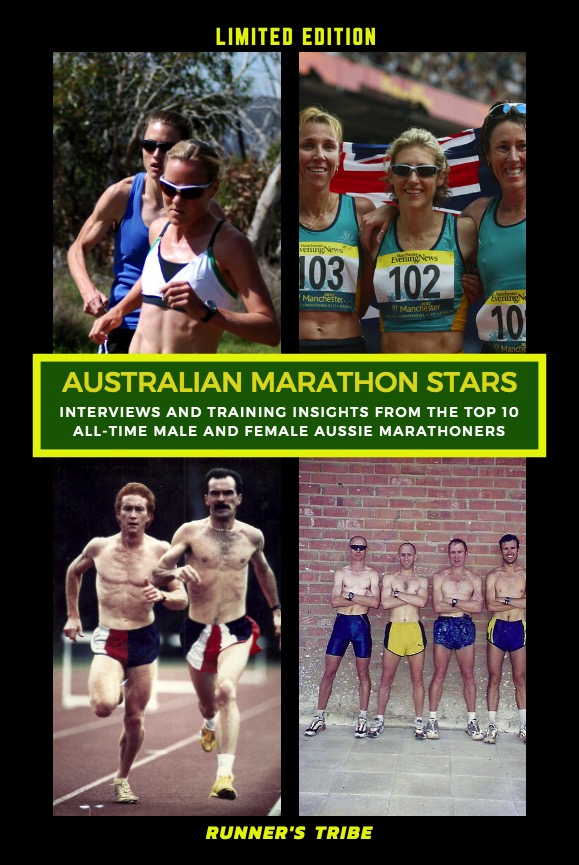 With a result like that at the beginning of her season, de Rozario said she's confident in her training strategy as she looks towards Tokyo.
"We're  doing a lot of practice in trying to run a race without having to rely on competitors tactically, which is really new territory for us. How we plan races is based on who is competing and their strengths and weaknesses, but now it's about what the best race looks like for me physically for each event from the 800m through to the 5000m.
"It's really nice to be back in Canberra and start with this win, especially after a year without racing. To start 2021 with a lot of domestic races is really, really good."
Like de Rozario, Canberra's own Chad Perris (T13, Iryna Dvoskina) came close to breaking a record. Perris stopped the clock at 10.71 (+2.2) to take out the men's 100m ambulant, which would have shaved 0.02s off his own Oceania record should the wind have been legal. Crossing the line second and third were Canberrans Jaydon Page (T47, Sebastian Kuzminski) and James Turner (T36, Iryna Dvoskina) who also came close to his own world record, which shows promise for the season ahead.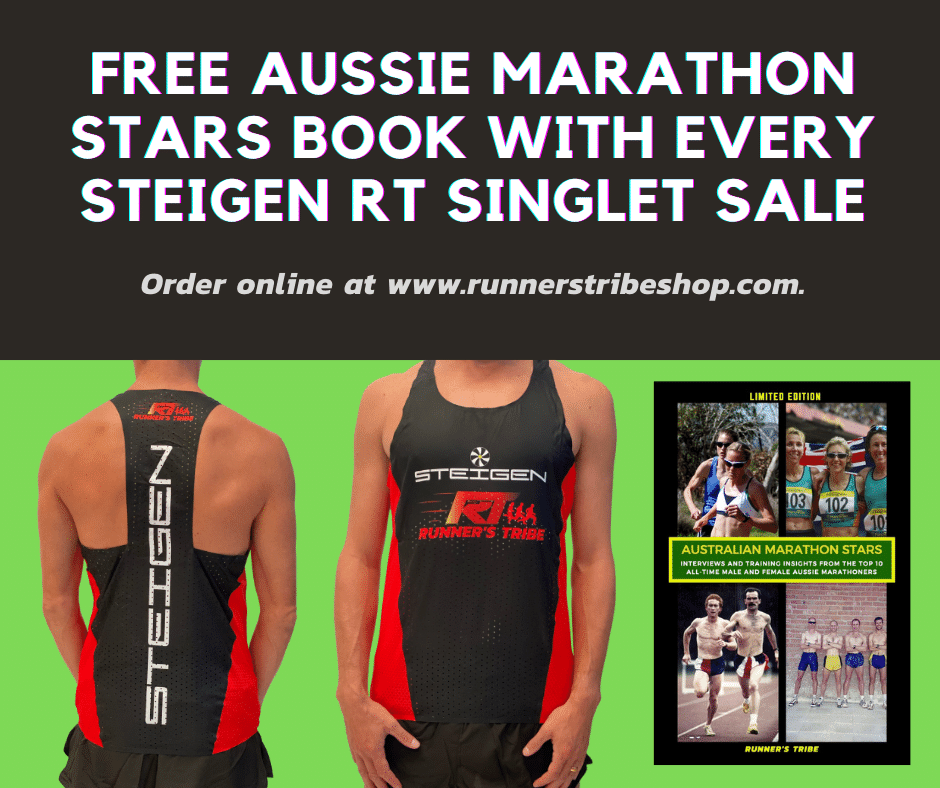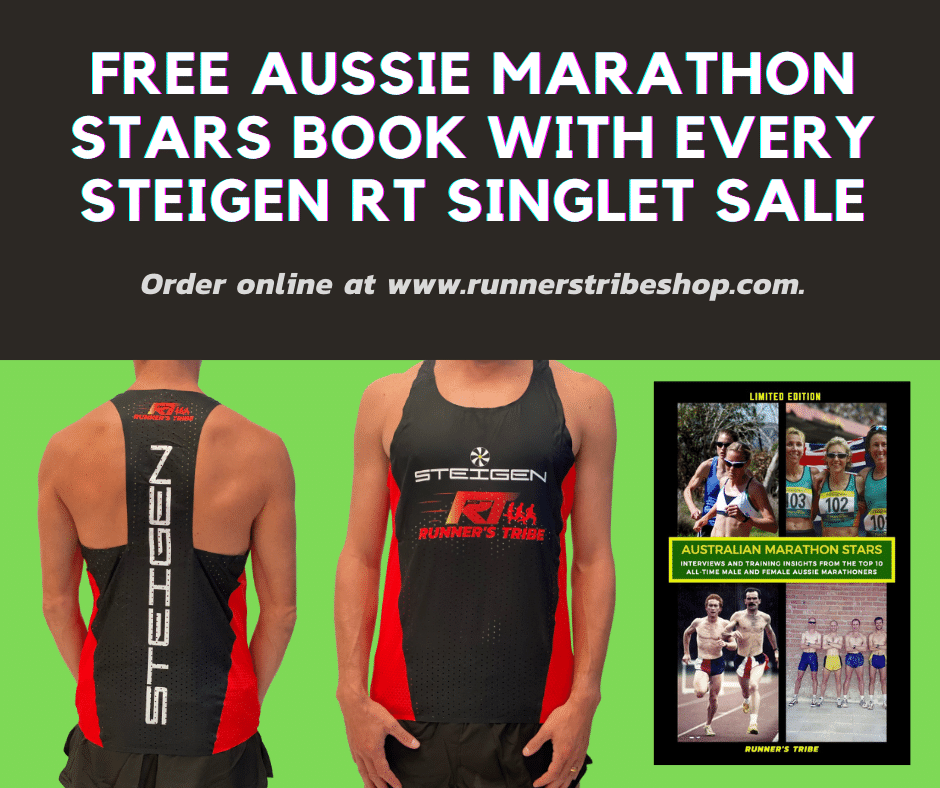 Perris said: "A 2.2 wind is a bit tough but knocking 0.05 off the PB is not bad. I know I need to run it in legal winds but I'm really happy with it. I'm feeling really confident now in the lead up to Tokyo. It's a lot more preparation from now until then so I'll be even quicker when we get there.
"Iryna told me that next time, I need to turn my head and blow the wind direction in the other way so that's one thing to work on and we'll see how we go," he joked.
In other results tonight, Ben Buckingham (VIC, Nic Bideau) who took out the men's 3000m steeplechase in 8:32.39, with New South Welshman James Nipperess (Dick Telford) following behind him, with 8:35.48.
The women's 100m hurdles saw Michelle Jenneke (QLD, Gary Bourne) and Hannah Jones (QLD, Sally Pearson) battle for the win. It was Pearson's protégé Jones that prevailed, running 13.03 ahead of Jenneke's 13.30, and Imogen Breslin (Mick Zitsi) 13.81 for third place.
In a battle for the women's 800m, Australian record holder Catriona Bisset (VIC, Peter Fortune) won against 1500m specialist Linden Hall (VIC) and Brittany Kaan (VIC, Nic Bideau). Finishing just 0.4s ahead of Hall, Bisset ran a season best but less than one second separated Bisset from Canberra local Keely Small (Philo Saunders) who placed fourth, highlighting the depth in the field.
Peter Bol (WA, Justin Rinaldi) also finished the men's 800m with a new season best of 1:47.01, as he works towards Olympic qualification.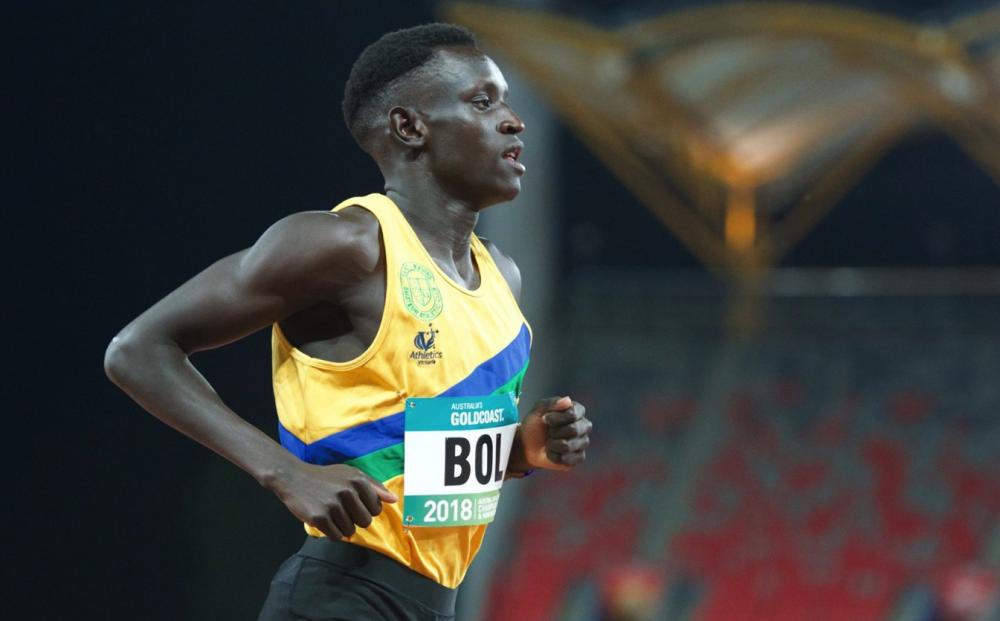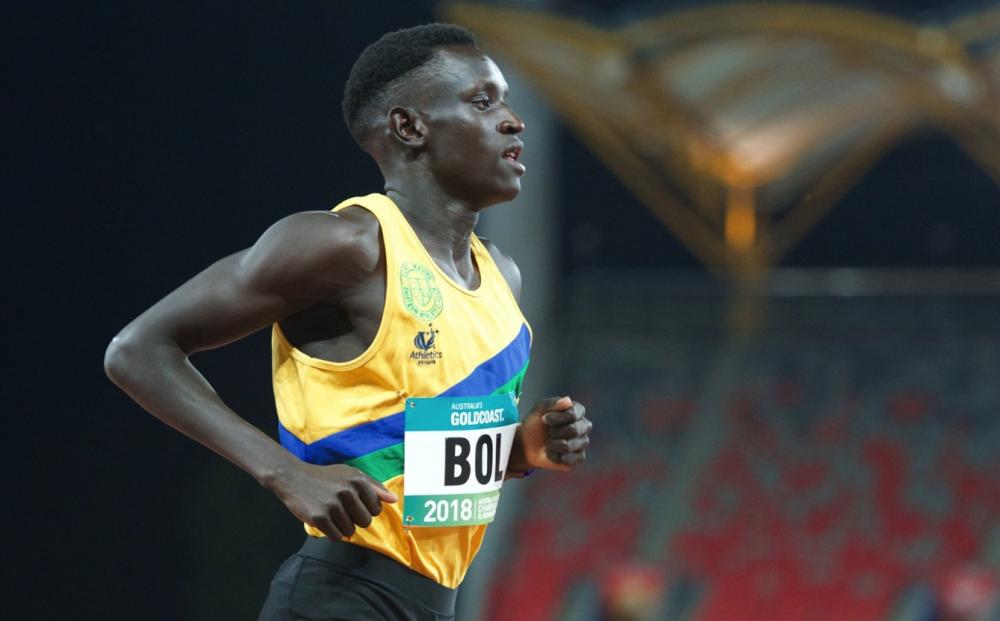 For full results, visit http://athletics.resultshub.com.au/
The next leg of the Coles Summer Super Series will take place at the AIS once again with the Canberra Track Classic on March 11