Written by Grace Kalac – Runner's Tribe – Reporting from the Gold Coast
In thrilling fashion, Nick Hough has lit up Carrara Stadium with a bronze medal performance in the men's 110 metre hurdles.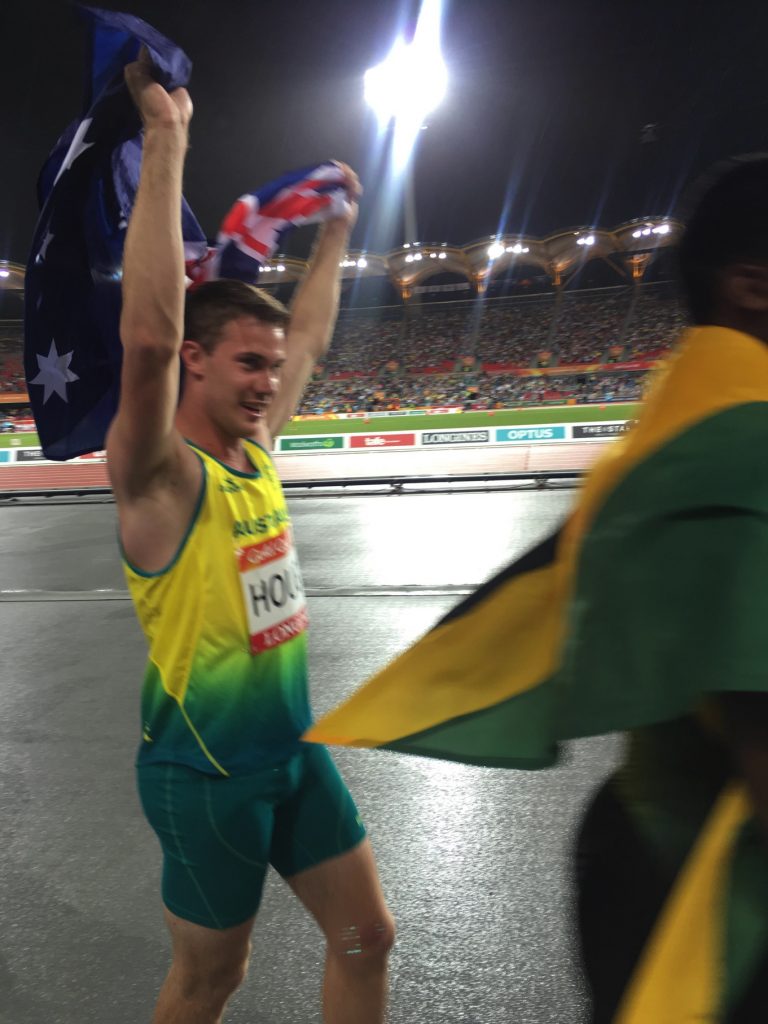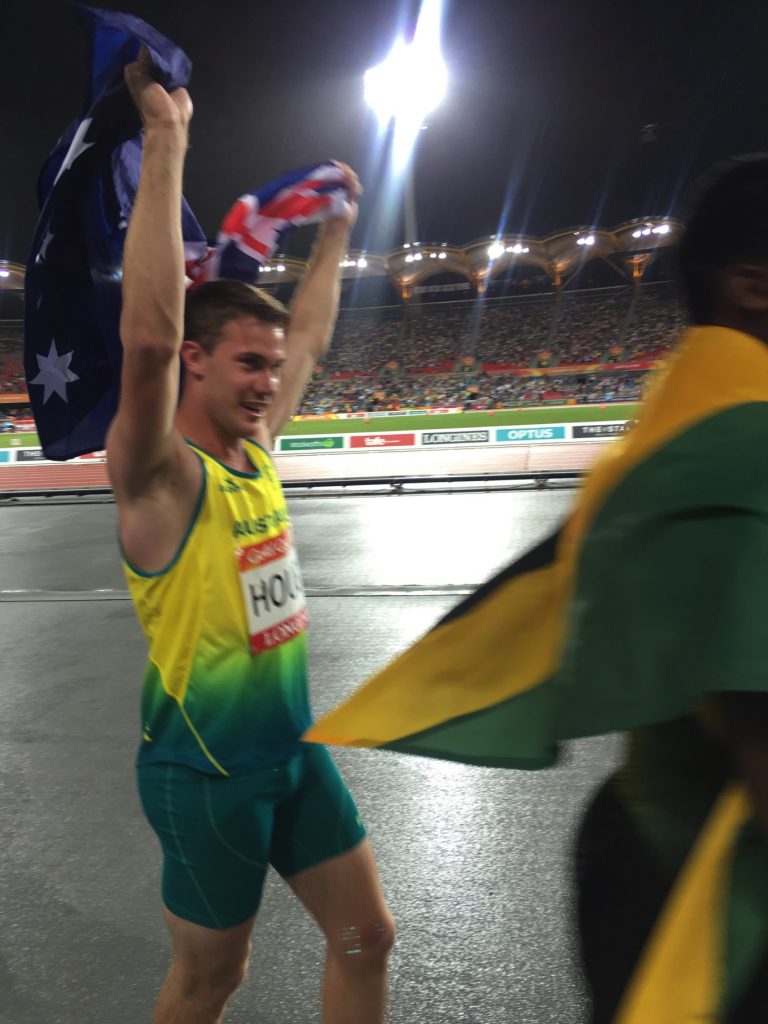 Hough, who finished an agonising fourth at the Glasgow Games, shaved 0.04 off his three-year-old personal best to snag his first senior medal at a major championships. He crept up on Jamaicans Ronald Levy (gold, 13.19) and Hansle Parchment (silver, 13.22) as he stormed home for third.
Despite a messy race, in which he says he "clobbered hurdles harder than I've ever clobbered hurdles in my life," Hough said there was no way a few mishaps was going to stop him.
"I knew I could do it but I certainly didn't expect to do it. I know that I run well under pressure, just with nerves, and there were so many nerves. That crowd was awesome," he said.
In an event where technique varies greatly between athletes, Hough admitted post-race that his unique hurdling technique is far from perfect.
"I'm much more a powerful athlete, I'm not quite as flexible as the others, don't have quite as much technique, but my power makes up for it," he said.
"The good thing about technique is that you can actually work on it over time. Some of the other guys that might not necessarily have the speed really have to have perfect technique. But for me, I still have that room for improvement."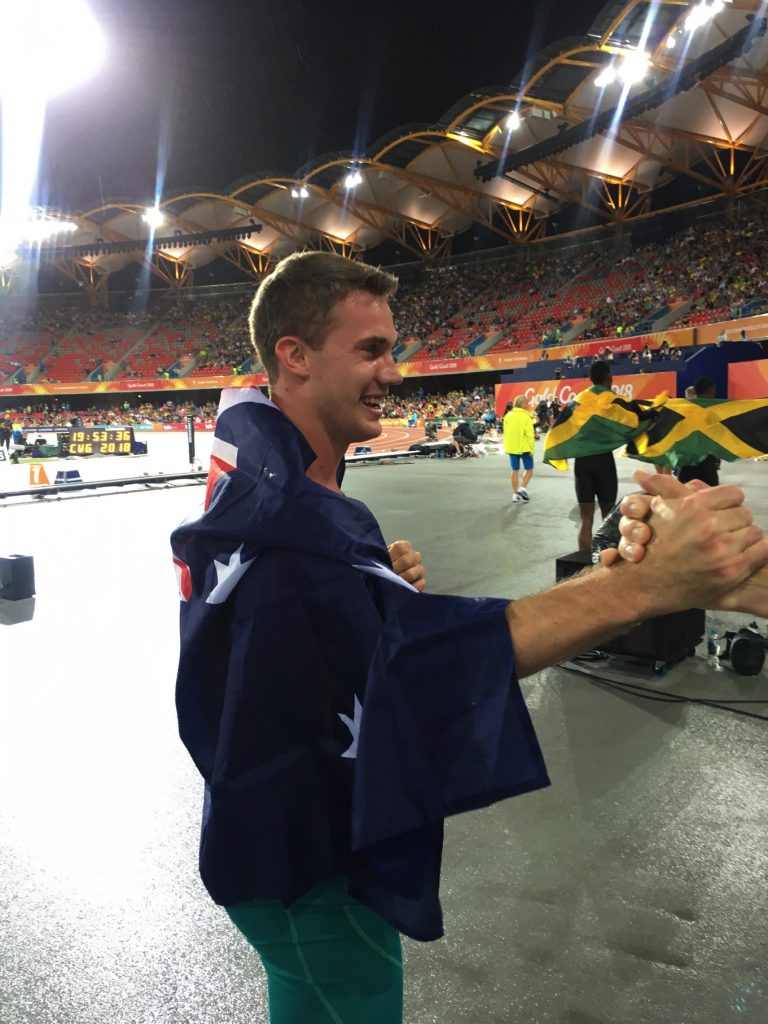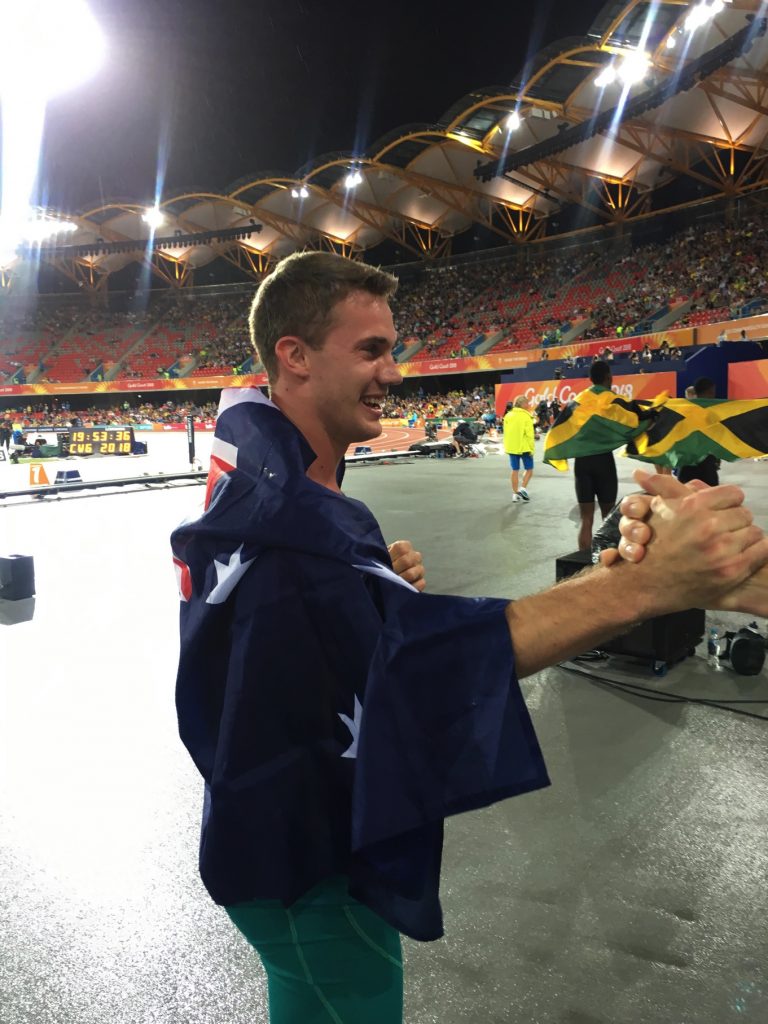 While the medal represents his first piece of bling at an major senior championship, Hough achieved a wealth of success as a junior. He claimed a gold at the Youth Olympics in 2010 and a silver at the 2012 World Junior Championships.
"So I've got the set. Now I'd like to work back the other way over the next few major comps," he said.
The 24-year-old said he hopes the career-best performance will evoke funding opportunities.
"I've got limited sponsors and no monetary funding. I have my own business on the side which is how I make ends meet but too be honest I make a loss from my athletics at the moment. So hopefully a medal like this can get some sponsors on board," he said.
It had been a whooping 32 years since an Australian won a Commonwealth Games medal. In similar style, it was the bronze that Don Wright took home the bronze at the Edinburgh 1986 Games.
I almost cried when I saw the time and realised what it mean. I blocked out my body and just listened to the crowd. I'm not riding anything off, I think I've got a lot left in me