Petty latest addition to NZ World Champs team
Angie Petty is the latest Kiwi athlete added to the New Zealand team for the 2017 World Championships to be held in London in August.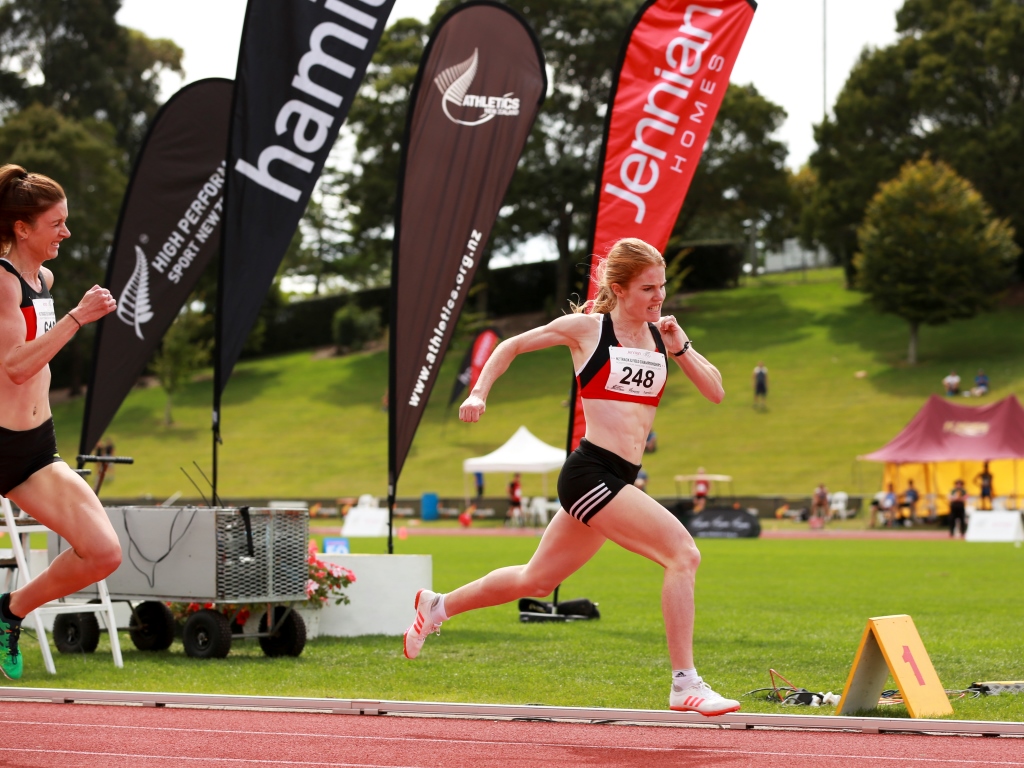 The 25 year-old 800m specialist ran under the A standard for selection last Thursday in Eagle Rock, California, finishing third in a high quality field. Importantly, the time was 2:00.44, 0.06 under the selection standard . It also bettered the standard for nomination for the 2018 Gold Coast Commonwealth Games.
It was the Cantabrian's fastest time since the 2015 Beijing 2015 World Championships where she placed 4th in her semi-final race, just missing the final.
London will be Petty's third world championships, having first competed at the 2013 Moscow Championships and then Beijing in 2015. She also contested the 800m at the 2014 Glasgow Commonwealth Games, placing fifth and ran at the Rio 2016 Olympics, not progressing past the heats of the 800m.
"Words can't describe how happy I am to have run this time," said an elated Petty after her recent race. "I'm really excited for the journey ahead and will continue to work hard to run lots faster," she added.
Petty's finest result was a stunning come-from-behind victory at the 2015 World University Games where she ran her personal best of 1:59:03, bursting through the two-minute barrier for the first time.
The teacher trainee from Rangiora will continue training under coach Danny Mackey in Seattle, fitting in more racing before heading to Europe in June for her final preparations for the World Championships in the London Olympic Stadium in early August.
Petty becomes the eighth New Zealand athlete named for the World Championships, joining 10,000m runners Camille Buscomb and Zane Robertson along with shot putters Tom Walsh and Jacko Gill, pole vaulter Eliza McCartney, sprinter Joseph Millar and race walker Quentin Rew.
Further selections will be announced in coming months with the qualification deadline on 23 July.
Athletics NZ