The Peak Age for Female 1500m Runners?
"Youth is the gift of nature"  – Stanislaw Jerzy Lec
© 2017 Runner's Tribe, all rights reserved
In an attempt to assess the average peak age for female 1500m runners, Runner's Tribe took a look at the 25 fastest female 1500m runners of all-time. Their ages, in which their respective personal bests (PB) were set, are compared.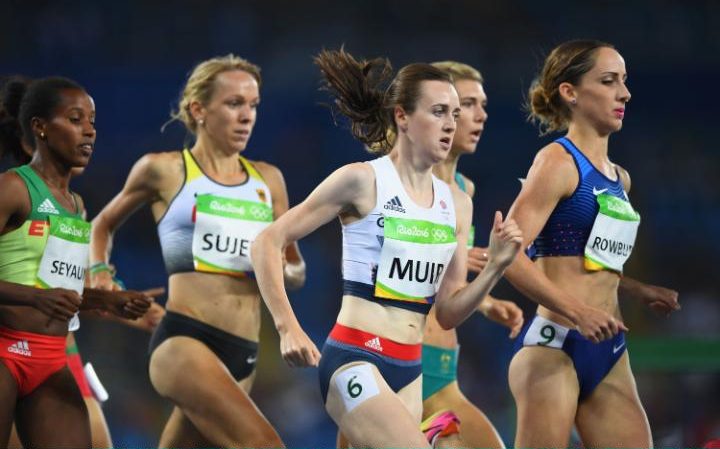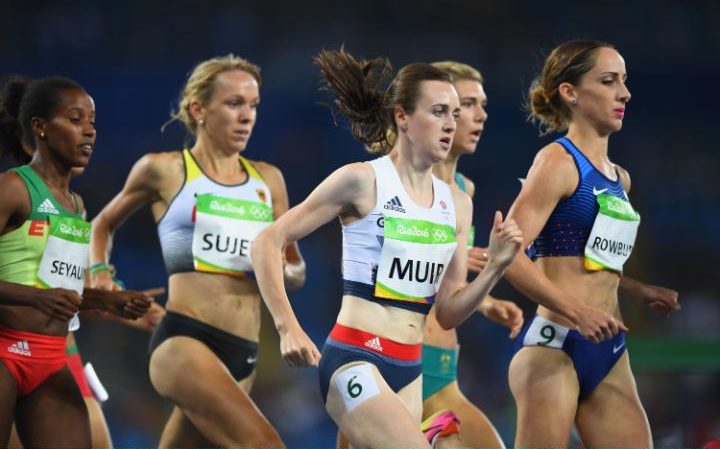 Facts
Average Age:

23 ¼

Median Age:

23

Youngest woman to make the top 25 list:

Ling Zhang at 16 years of age.

Oldest woman to make the top 25 list:

Shannon Rowbury at 30 years of age.
| | | | | | |
| --- | --- | --- | --- | --- | --- |
| Rank | Time | Athlete | D.O.B | Date of PB | Age at PB |
| 1 | 3:50.07 | Genzebe Dibaba | 8 February 1991 | 17 July 2015 | 24 |
| 2 | 3:50.46 | Yunxia Qu | 25 December 1972 | 11 September 1993 | 20 |
| 3 | 3:50.98 | Bo Jiang | 13 March 1977 | 18 October 1997 | 20 |
| 4 | 3:51.34 | Yinglai Lang | 22 August 1979 | 18 October 1997 | 18 |
| 5 | 3:51.92 | Junxia Wang | 9 January 1973 | 11 September 1993 | 20 |
| 6 | 3:52.47 | Tatyana Kazankina | 17 December 1951 | 13 August 1980 | 28 |
| 7 | 3:53.91 | Lili Yin | 11 November 1979 | 18 October 1997 | 27 |
| 8 | 3:53.96 | Paula Ivan | 20 July 1963 | 1 October 1988 | 25 |
| 9 | 3:53.97 | Lixin Lan | 14 Febuary 1979 | 18 October 1997 | 18 |
| 10 | 3:54.23 | Olga Dvirna | 11 Febuary 1953 | 27 July 1982 | 29 |
| 11 | 3:54.52 | Ling Zhang | 13 April 1981 | 18 October 1997 | 16 |
| 12 | 3:55.07 | Yanmei Dong | 16 Febuary 1977 | 18 October 1997 | 20 |
| 13 | 3:55.22 | Laura Muir | 9 May 1993 | 27 August 2016 | 23 |
| 14 | 3:55.30 | Hassiba Boulmerka | 10 July 1968 | 8 August 1992 | 24 |
| 15 | 3:55.33 | Sureyya Ayhan | 6 September 1978 | 5 September 2003 | 25 |
| 16 | 3:55.68 | Yuliya Fomenko | 30 August 1979 | 8 July 2006 | 26 |
| 17 | 3:56.05 | Sifan Hassan | 1 January 1993 | 17 July 2015 | 22 |
| 18 | 3:56.14 | Zamira Zaitseva | 16 February 1953 | 27 July 1982 | 29 |
| 19 | 3:56.18 | Maryam Yusuf Jamal | 16 September 1984 | 27 August 2006 | 21 |
| 20 | 3:56.29 | Shannon Rowbury | 19 September 1984 | 17 July 2015 | 30 |
| 21 | 3:56.31 | Dong Liu | 24 Decmber 1973 | 17 October 1997 | 23 |
| 22 | 3:56.41 | Faith Kipyegon | 10 January 1994 | 28 May 2016 | 22 |
| 23 | 3:56.43 | Elena Soboleva | 3 August 1982 | 8 July 2006 | 23 |
| 24 | 3:56.50 | Tatyana Pozdnyakova | 4 March 1956 | 27 July 1982 | 26 |
| 25 | 3:56.54 | Abeba Aregawi | 5 July 1990 | 31 May 2012 | 21 |