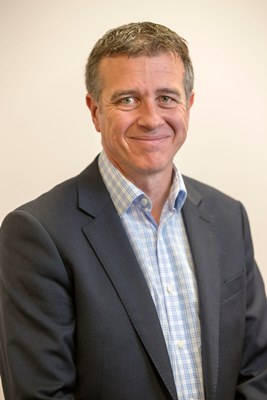 Hamish Grey has been appointed the new Chief Executive of Athletics New Zealand, replacing Linda Hamersley who departs in September.
Announcing the appointment, the Athletics NZ Board Chair, Annette Purvis said, "After an extensive search I am delighted to announce the appointment of Hamish Grey to Chief Executive of Athletics New Zealand."
"I am confident that Hamish's background in sports management and leadership means he is well placed to continue the positive progress that Athletics has enjoyed over the last several years. We look forward to Hamish joining the organisation," Purvis added.
Grey has over 27 years of experience working in sports management in both NZ and Scotland.  Prior to returning to NZ he was Chief Executive of Scottish Golf.  In that role he led the modernisation of the organisation culminating in amalgamating the male and female golf bodies. Highlights at Scottish Golf included implementing a national junior golf programme, which since implementation has resulted in nearly 500,000 children being introduced to golf and increasing income significantly.
"I am delighted and honoured to have the opportunity to take up the role of Chief Executive of Athletics NZ.  I very much look forward to working with the team, Board and stakeholders of Athletics NZ to build on the excellent foundations in place," said Grey.
Purvis went on to acknowledge the contribution that Linda Hamersley, the departing Chief Executive, has made during her three years in the role.
"The foundations have been well-laid for Hamish to continue to grow Athletics in terms of participation and member engagement," Purvis said.
Grey will commence with Athletics New Zealand on 21 August.
Athletics New Zealand