AUCKLAND
New Zealand Cross Country Championships, Auckland Domain – 30 July 2017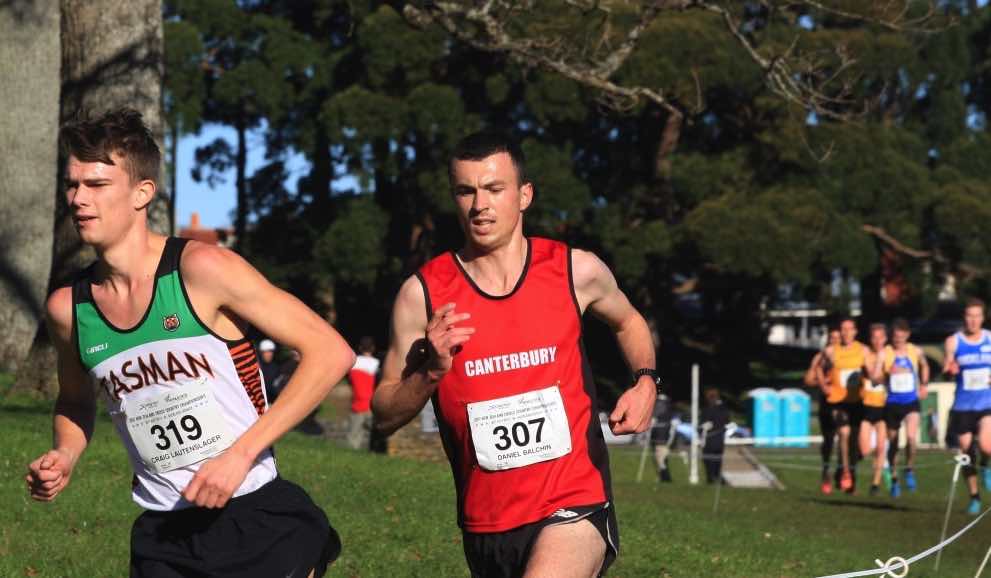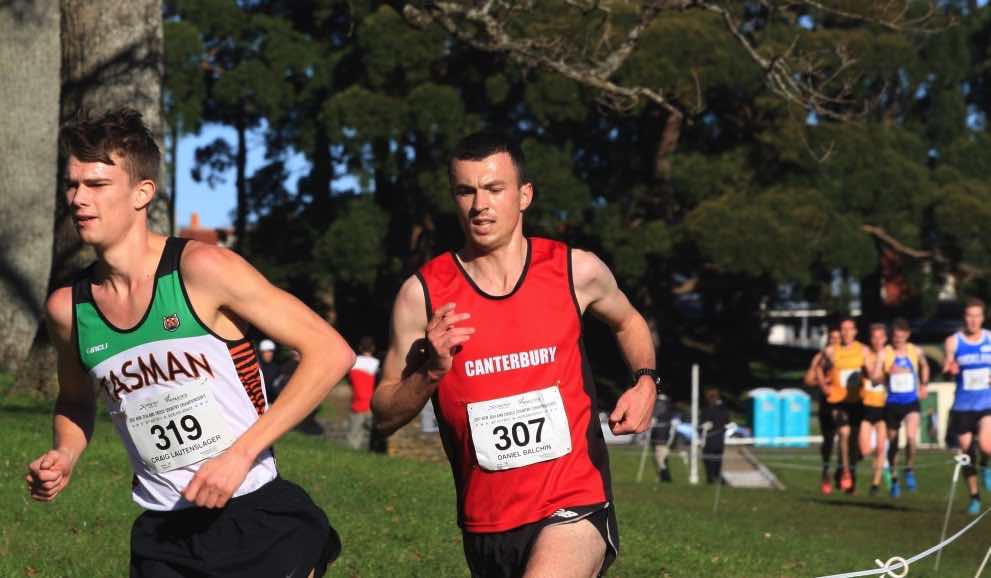 Craig Lautenslager, back from completing his athletic scholarship in the States executed the perfect plan to outgun the rest of the field and take out his first national cross country crown. Lautenslager hit out early and only Daniel Balchin was able to foot it with him. But Lautenslager dug deep mid-way through and went on to score a convincing win in 32:58 for the 10km. Balchin was second for the second year in 33:15 with defending champion Jono Jackson third in 33:32.
Lautenslager (24) said that his fitness from the States carried over to the Auckland Domain.
"It was pretty tough out there and I executed my race plan pretty well and kind of just chipped away at them early on and then broke it wide open with two laps to go. It was a good effort as this course wears on you a lot so It's good to make your break before that happens to you," he said.
"I spent the entire track season racing the absolute best in college running and some of the best in the world, I raced against a couple of guys in my NCAA race who will be racing in the world championships in a couple of days. I've come back here with a lot of experience under my belt and with a good race plan it all executed perfectly," he added.
His next major race will be the national half marathon championships in Kerikeri.
Balchin said that Lautenslager was just too good on the day.
"It was a good solid race but Craig threw the hammer down right from the start and I kind of sat on him but he was far too good today.
"Going into the race I knew he would be one to watch out for and he had a bit too much for me today, another second so I'll just have to try again next year," said Balchin.
"I'll definitely be defending my road title, so that's the next target," he added.
Ruby Muir added the senior women's cross country title to the New Zealand mountain running title she won in Porirua in 2011. Muir gave no one else a chance charging to the lead from the start. He large lead was whittled down over the final lap by 40 year old Penny Peskett who opted for the senior race instead of the shorter masters championship.
Muir completed the 10km in 38:18, five seconds ahead of Peskett with Kerry White who has just completed her American scholarship taking third in 38:54.
Muir wanted to give herself the best chance going into the race.
"I don't really have a lot of track background of speed I'm more of a strong runner so I didn't want it to come to anything tactical.
"I could tell that Penny was closing in and I was trying to save some for the last lap but it still got pretty sore there in the mud at the end," said Muir.
"I was never a member of a club more a trail ultra-runner but we've recently moved to Wellington and there's a really good training culture there and I've been trying to get a bit faster. I'll now try and do a PB 10km at the road champs," she added.
Peskett's gamble nearly paid off.
"It was hard work I think we were all working really hard. She ran a good race right from the start," said Peskett.
White is back for a month.
"I'm here to the end of August so I thought I'd run some cross country while I'm here as I'll have my first cross country race in the States in the middle of September so today is good training," said White.
Stephen Day in the 40-44 age group won the masters 8km outright from fellow Wellington runners Daniel Clendon and Dan Nixon.
Day the national marathon champion said that his endurance training helped in the conditions.
"I race a lot with the two Dan's and I figured given the marathon training I've been doing I was going to have the most endurance of anyone in the field so I thought if I push the pace from two and half laps to go that's the best chance of not getting someone sprint past me at the finish," said Day.
"I've had a second and third overall before so I've now got a full set," he added.
He is now off to Noumea for the New Caledonian marathon and then he will be back for the national road champs.
Sally Gibbs was a class above the rest of the master women's field. The 54 year old was around the 6km in 23:34. Fiona Love was second in 24:15 with Paula Canning third in 24:38.
Gibbs said it was a stunning day with perfect conditions.
"I have to try and go out strongly and then just think about the pace. I think it may have been a bit slower than last year and the conditions were probably a bit less heavy than last year," said Gibbs.
Oli Chignell outshone the rest of the men's under 20 field over the second half with victory in 26:44 for the 8km. Joseph Clark challenged early but had to settle for second in 27:08 with Christopher Dryden third.
Chignell said the plan was not to take the lead so soon.
"The plan was three k out and just try and push the pace a bit, but I wasn't planning on breaking away but I just rolled on through. The national road champs will be my last race as a junior and then on to the seniors and the track season," he said.
Otago also had success in the under 20 women's race with Sammy Burke outsprinting Ainsley Thorpe for the title in 23:16 for the 6km.
"It was my first 6k so it was like a learning race. It felt good but hard but it's good to feel like you're pushing yourself," said Burke.
Burke lived in Canada when she was younger and has been in Dunedin for the last ten years and is coached by her mother Val Burke.
"She is the best coach ever so I'm pretty lucky," said Burke in a loud voice.
The under 18 titles went to New Zealand secondary schools senior boys cross country champion Sam Tanner and Phoebe McKnight in the women.
Tanner had a great race against Murdoch McIntyre and McKnight headed in Charli Miller.
"Murdoch put in some pretty strong surges but I was never sure if I was going to let him pass so I just held on and beat him in the finish," said Tanner.
"Winning the secondary schools and now here shows that I was a bit of an underdog and I was not a fluke," he added.
McKnight said it was a good lead up to the Australian secondary schools championships.
"It's a good course to see where everyone was. It was a better run than I did at the North Island championships."
Finlay Seeds won the boys under 15 3km for the second year recording 10:12.
Seeds said it was better footing this year.
"The course is a bit better than last year but still a tough cross country course," he said.
Seeds has been running since he was 11.
"Running is something aspire to do well when I'm older, something a bit like Nick Willis, so I've got to take every race as it comes at the moment," he added.
His next aim is to win a national secondary schools title.
The girls under 15 3km went to Jemima Antoniazzi in 11:34.
"I'm really happy with that. I've been building up for a couple of weeks for this and was just hoping to do my best," said Antoniazzi.
Other winners were: Jonah Seeds U/13 2km 6:59, Bella Earl U/13 2km 7:34, Connor Boulton U/11 2km 7:42 and Sophie Webber U/11 2km 7:57.
Athletics New Zealand Annual General Meeting – 30 July 2017
Former Olympian Dianne Rodger was elected the President of Athletics New Zealand at the 130th AGM in Auckland on Sunday. Athletics New Zealand Board chairman Annette Purvis was honoured with Life Membership of the association. Merit Awards were presented to John Tylden, Heather O'Hagan and David Lonsdale. Chris Maister was reappointed to the Board and Peter Wyatt was elected to the Board. Patrick Meffan who has been a Board member for the past ten years did not seek re-election.
ITALY        
World Mountain Running Championships, Premana – 30 July 2017
Jack Beaumont finished a creditable 14th in the senior men's 13km championship in 58:18. Matthew Battley was 65th in 67:41. There were 105 starters and the race was won by Victor Kiplangat of Uganda in 52:31. Sabrina Grogan was 33rd in the senior women's 13km in 76:20. There were 68 finishers in the senior women won by Lucy Murigi of Kenya in 61:26. Emerson Deverell was 24th in the junior women's 6.5km in 37:29 and Sophie Smith 35th in 39:03. Risper Chibett of Uganda led in 64 others in 31:56.
UK
England Athletic Championships, Bedford – 29 July 2017
Tom Walsh won the shot put with his third best ever throw of 22.06m. Nick Southgate won the pole vault with 5.35m and Olivia McTaggart won the women's pole vault with a clearance of 4.15m. Ben Langton Burnell was third in the javelin throwing 73.29m.
BELGIUM
Flanders Cup, Merksen – 29 July 2017
Joshua Hawkins 100m 10.69 (-0.3) (2) and 110m hurdles 13.81 (+1.0) (1R2). Hamish Carson 1500m 3:39.52 (2).
AUSTRALIA          
Winter Carnival, USC Track, Sunshine Coast, 23 July: Sarah McSweeney 3000m 9:59.72 (1).
NSW Winter Series, Campbelltown Sydney, 23 July: Warren Button HT 59.25m (1).
CHRISTCHURCH         
Athletics Canterbury Annual General Meeting – 26 July 2017
John McTaggart was honoured with Life Membership. Andrew Stark was elected President taking over from Kevin Jago who was Vice-president in 1990 and elected President in 1991 to 1993 and re-elected from 2010 through to last week.
---
ROAD AND TRAIL RACES AROUND THE COUNTRY
Whangarei
Whangarei parkrun 5km, 29 July: Steve Farley 19:53.
Auckland
Rat Race 5km, Takapuna, 26 July: Ben Dalton 17:40, Gene Rand 17:46, Richard Dolman 18:24. Sophie Dickson 19:40.
Cornwall Park parkrun 5km, 29 July: Sam Thom 18:31, Will Laery 18:32, Shane Jordan 19:03.
Barry Curtis parkrun 5km, 29 July: Dion Blundell 19:25, Shaun Ryan 19:32, Jakob Kalinowski 19:37.
Millwater parkrun 5km, 29 July: Gene Rand 18:31, Matthew Peach 19:25, Bryan Perrow 19:38.
Western Springs parkun 5km, 29 July: Peter Kenny 18:32, Oscar Mahy 19:08, Jacson Kluts 19:19.
Xterra Trail Run, Totara Park, 30 July: Super long; Jacob Hendrickx 1:26:22, Rhys Johnston 1:30:40, Robert Hayday 1:33:56. Long; Andrew Marshall 1:22:10, Andrew Battley 1:22:24, Andrew Merrill 1:25:05. Juliette Foley 1:26:52. Mid; Edwards Kit 45:11. Alana Lythe 51:07.
Hamilton
Lake parkrun 5km, 29 July: Carl Fischer 16:37, Richard Malcolm 17:28, Andrew Wark 17:37. Kirsten Milne 20:46.
Cambridge
Cambridge parkrun 5km, 29 July: Michael Robinson 19:50.
Rotorua
Puarenga parkrun 5km, 29 July: Adrian Lysaght 17:58, Megan Grant 19:47, Russell Clarke 20:42.
Taupo
Taupo parkrun 5km, 29 July: Michael Simpson 18:30, Alex Brackenbury 19:23.
Napier
Anderson parkrun 5km, 29 July: Mace Nesdale 19:22, Kieran Batt 19:24, Chey Dearing 19:36.
Wellington:
Kapiti parkrun 5km, 29 July: Mancamp Kapiti 18:51, Sam Yeoman 19:07, Geoff Ness 19:41.
Lower Hutt parkrun 5km, 29 July: Andrew Crosland 19:02, Reece Anderson 19:10. Rebecca Elliott 19:18, Stuart Engleback 19:24.
Porirua parkrun 5km, 29 July: Paul Shoemark 18:16, Mark Bouwman 18:40, Conor Daniel 19:59.
Christchurch
Hagley parkrun 5km, 29 July: Blair McWhirter 16:08, Shaun McWhirter 17:52, Philip Opie 18:00. Kiri Atkin 18:05, Ari Graham 18:05, Hannah Oldroyd 18:28.
Pegasus parkrun 5km, 29 July: John Marshall 17:56, Robert Doug 18:38, Jared Chapman 18:49. Maggie Charley's 19:07, Natasha Mitchell 20:36.
Dunedin
Botanic Garden parkrun 5km, 29 July: Hamish McKinlay 19:47, Neale McLanachan 19:52.
Athletics New Zealand