For our earlier recap half-way through the championships check out  NCAA recap- Izzi Batt-Doyle grabs bronze as Hull, Hoare, McDonald, Ilarda line-up
Morgan McDonald has shown why he is considered one of the most exciting Aussie distance runners going around by winning back-to-back NCAA 5000m titles.   McDonald always looked in control, closing with a 52 second last lap to outkick Grant Fisher. Fisher attacked with a lap to go but McDonald, in a post-race interview with letsrun was not fussed with Fisher's move:
"I've watched videos of him race in the past. For example, two years ago, him and Justyn Knight on the backstretch, they used a lot of energy. So I didn't want to get caught up in that. I wanted to make sure that I was right on his shoulder that whole last lap and pushing him, but still keeping something for that last 100."
McDonald when speaking about his fast last lap and his focus said:
"It's weird, you know, because it doesn't feel like it was that crazy," McDonald said. "But I just graduated and everything was focused on this race, but now it's looking forwards and World Champs is on my radar. So of course I want to be competitive there, so that's the type of stuff that I've gotta be able to do."
McDonald will go down as one of Australia's most successful ever NCAA athletes with two 5000m outdoor titles, one cross-country title and one indoor title.  McDonald joins a group of seriously talented Aussies including Stewart McSweyn, Patrick Tiernan, Jordan Gusman, Sam McEntee and Brett Robinson.  The race for 5000m supremacy is going to be epic.
Very clear that there was no other option for Morgan McDonald other than 1st place??

— FloTrack (@FloTrack) June 8, 2019

Jessica Hull, running for the University of Oregon is another athlete whose American competitors will not forget in a hurry. Attempting to win back-to-back NCAA 1500m titles, Hull didn't leave room for regret.  She took the lead with 300m to go and went for it. However, long-time rival Sinclair Johnson just held on, outkicking Hull over the final 60m.  Hull, the NCAA cross country champion, clocked 4:06.27 – a Doha world championship qualiflying time, and a two second PB.
We don't want to just compete, we want a TITLE today???

— FloTrack (@FloTrack) June 8, 2019
Like the men's 5000m, the women's 1500m is also one of Australia's best events.  Hull joins the likes of Linden Hall and Georgia Griffith in the hustle for Doha world championship 1500m starts.
Australia has a new javelin star with Mackensie Little defending her NCAA title. She threw 59.44m, her third best throw ever.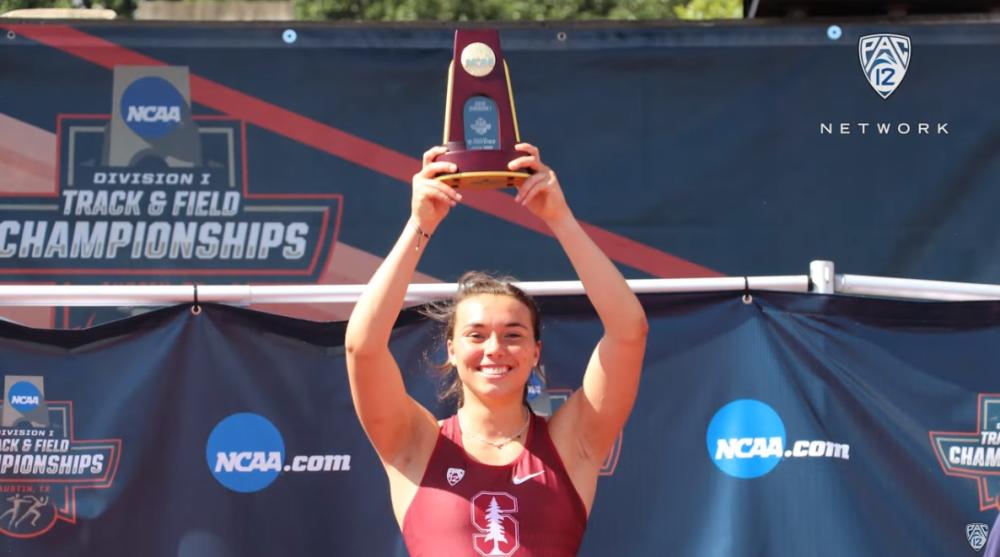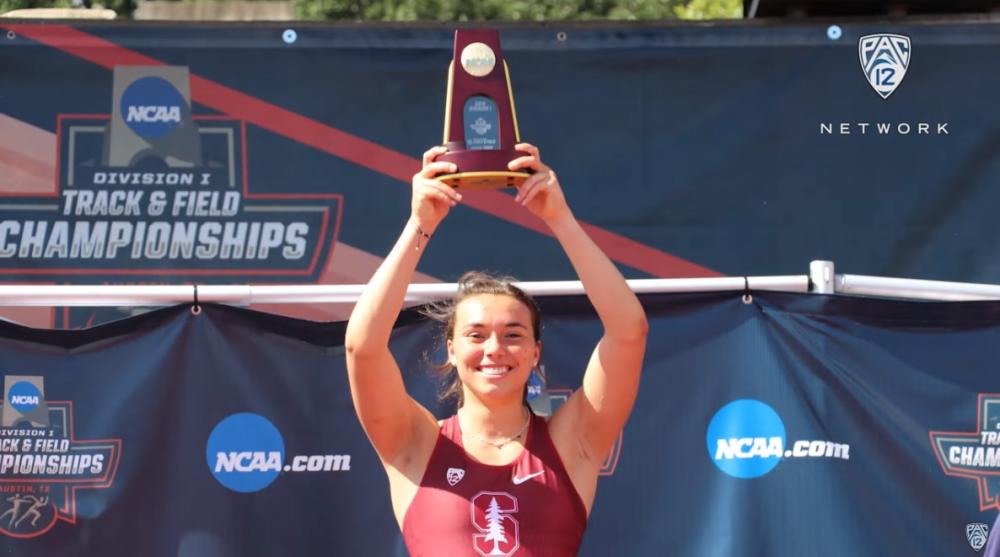 Speaking about her time at Stanford, Little reflected fondly saying "it has been the most phenomonal place to be". Listen to the full interview below:
In the men's 1500m final, Australia was represented by defending champion Ollie Hoare as well as Cameron Griffith, Jack Anstey and Mick Stanovsek.  Hoare took the race out with a 58 second first lap but once again it came down to the final straight sprint.  Griffith managed to sneak home in third after coming from the back of the pack to seriously contest down the home straight. Hoare finished 4th, Anstey 7th with Stanovsek in 10th.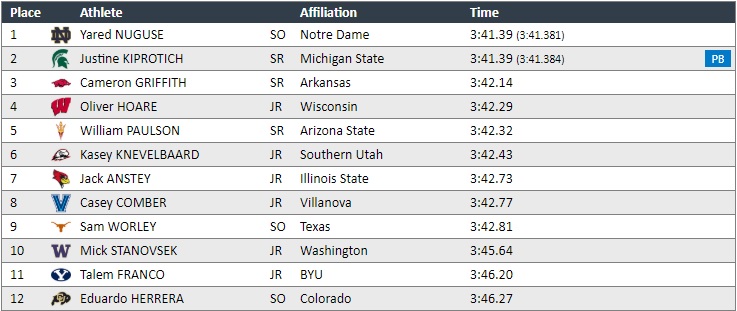 YARED NUGUSE WITH THE LEAN AND THE WIN!!!! pic.twitter.com/AJ8KeHj6cW

— NCAA Track & Field (@NCAATrackField) June 8, 2019

In other results Brianna Ilard was tenth in the 3000m steeplechase in 10:11.63. Bri wasn't overly happy with the result.
Nonetheless, Bri had a solid season moving to 8th on the all-time Australian rankings list (3000m steeple) with a 9:50.42.
For our eariler recap click here