Six Aussies are set to compete at today's Bislett Games in Oslo, Norway. One of the premier Diamond Leagues on the circuit, the event culminates with the Dream Mile, a historic race that most of the world's greatest milers in history have contested.
In the Dream Mile, Ryan Gregson, Australia's most professional, consistent, persistent (as well as fastest) 1500m runner of all-time will be looking to edge closer to Craig Mottram's Australian mile record.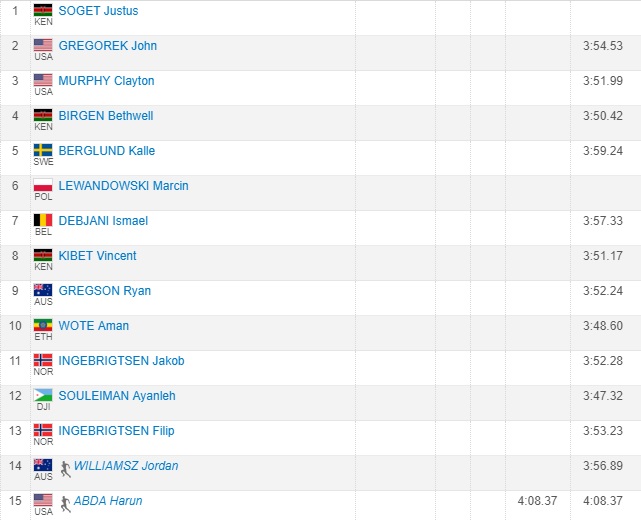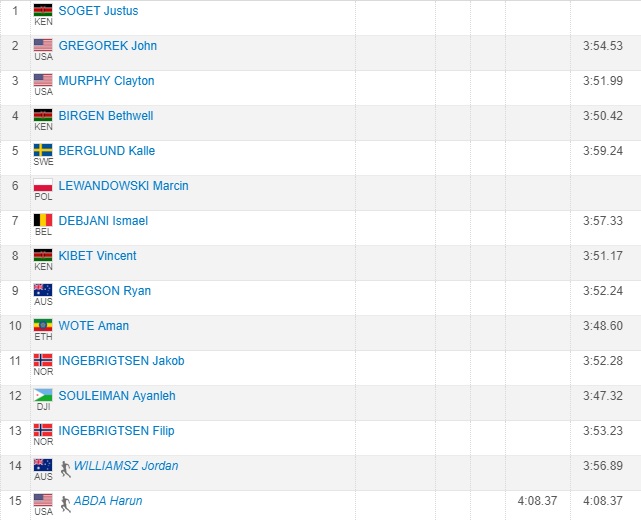 Gregson sits 5th on the Australian all-time mile list, behind Mottram, Simon Doyle, Jeff Riseley and Mike Hillardt. 5th is an uncomfortable position for the guy they call the Little King. Maybe tonight he will further prove his royalty, and rewrite the record books.


Fellow Melbourne Track Club (MTC) training partner and good mate, Jordy Williamsz, will be the rabbit, as Jordy post-injury looks to regain the form that landed him a sixth place finish in the 2018 Commonwealth Games 1500m.
Carley Thomas, Australia's silver medallist in the 2018 World Junior 800m championships, and one of Australia's best juniors of all-time, will make her Diamond League debut in the women's 800m.  Carley finished in 4th place at the recent Australian 800m championships.  Carley's entry into the field shows some of the benefits of being a member of MTC, with manager and coach Nic Bideau having the connections to slot his best athletes into the most prestigious races on the calendar.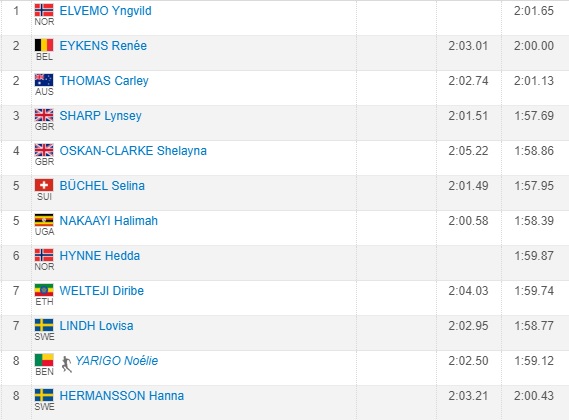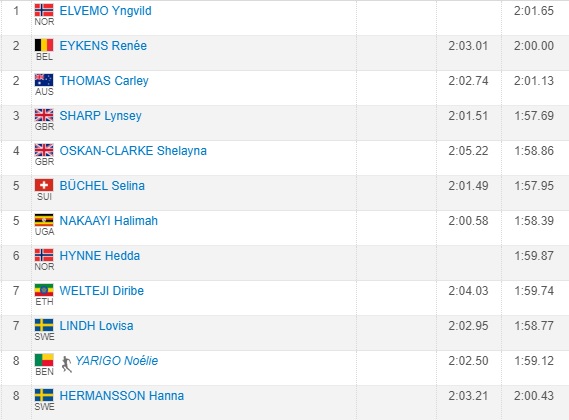 Matthew Ramsden and Stewart McSweyn, fresh off their battle in Lahti, will go head-to-head in the men's 3000m.  They will take on a loaded field with nine of the starters having personal best times of sub 7:40. Ramsden (PB 7:52) will be looking to take a massive chunk off his personal best.  McSweyn with a PB of 7:34 is the 4th fastest runner in the field on time.  Watch for McSweyn to challenge over what could be his best distance.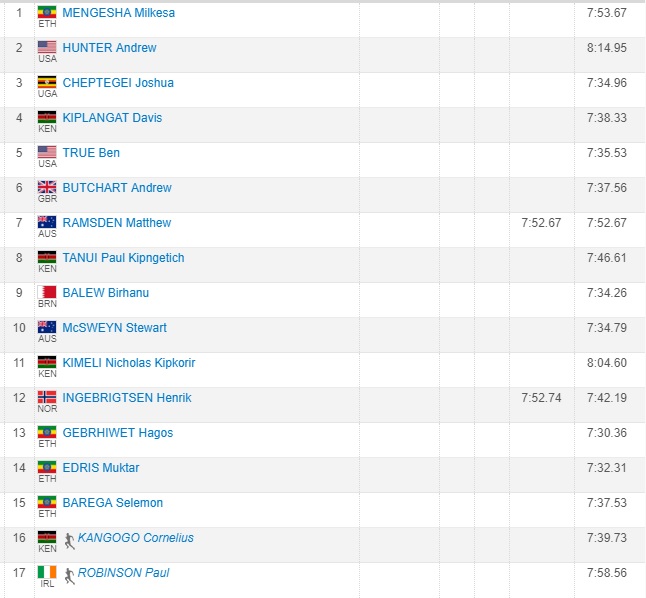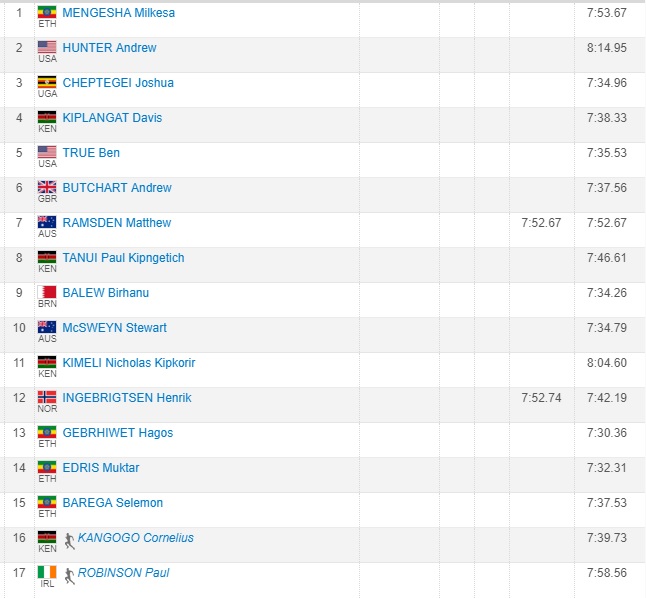 Australia's 800m record holder Joseph Deng will continue his European campaign in the 800m.  Deng has clocked a 1:45.98 so far this season in Europe, significantly off his 1:44.21 form from last year.  However, it is only mid-June and the Justin Rinaldi trained runner is loaded with talent. The field looks open with many of the world's biggest names over 800m electing not to race.  Deng's personal best ranks him as the fastest starter (not including the rabbit Tuwei Cornelius).
Commonwealth Games Javelin champion and Australian record holder, Kathryn Mitchell, will start as the clear favourite in Oslo. With a season best of close to 8m better than her nearest rival, on paper she is streaks ahead.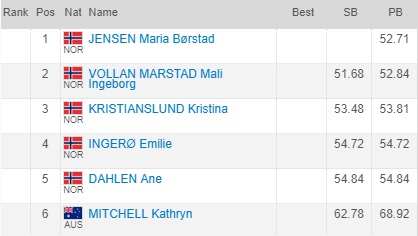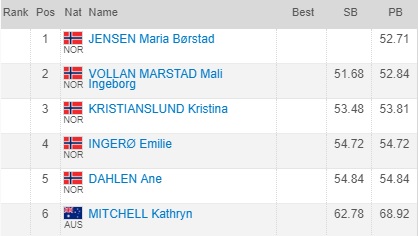 Live results can be found here