Catriona Bisset (The University of Melbourne) last night won gold in the women's 800m at the 2019 Napoli Summer Universiade.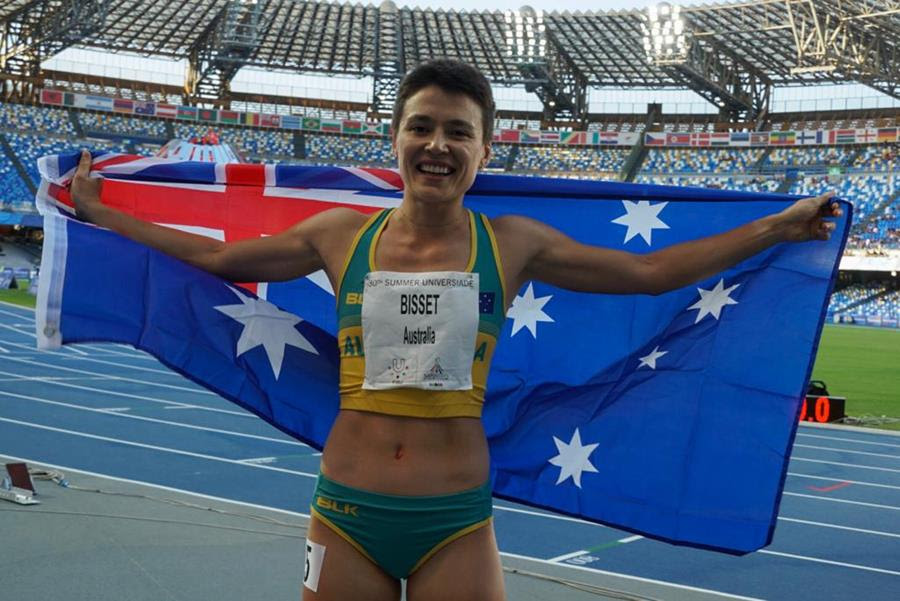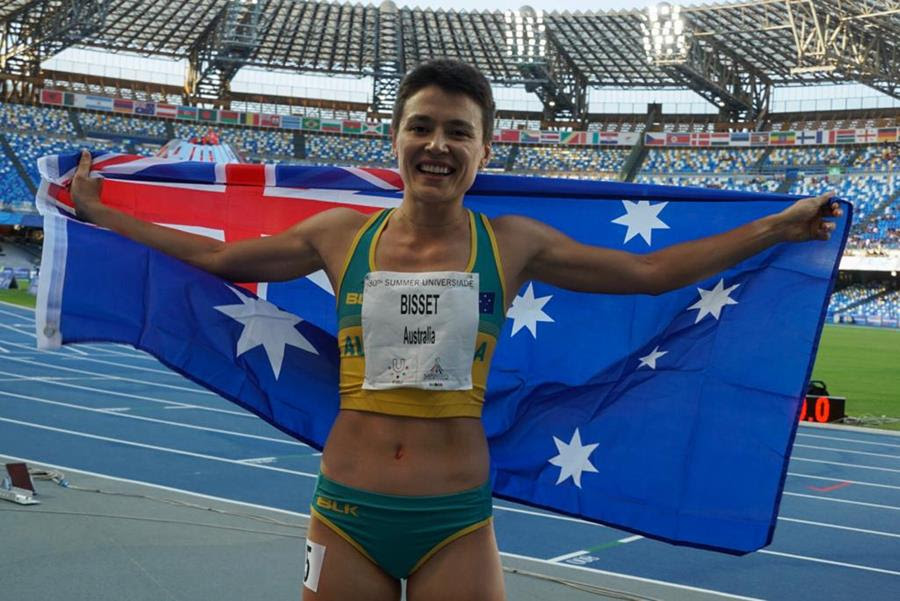 In a rough final, Bisset pushed through a number of knocks and checks in the final lap to dash clear in the straight to win in 2:01.20 ahead of Christine Hering (GER) in 2:01.87 and Docus Ajok of Uganda in 2:02.31.
Fellow Australian Morgan Mitchell finished 8th in 2:04.19.
The World University Games title extends the 25 year old to a ten race winning streak (individual races):
1st, Vic Champs 800m, heat
1st, Vic Champs 800m
1st, Victorian Milers Club 800m
1st, Aust Champs, 800m, heat
1st, Aust Champs, 800m
1st, Aust Champs 4x400m
1st, UniSport Nationals 800m heat
1st, UniSport Nationals 800m
1st, Oceania Champs 800m
1st, Universiade 800m final
"Sure, I've had a good six months, actually it's more like it's been a good two years" Bisset said.
"But probably my biggest improvement was not this year but the couple of years before that when I went from 2:09 down to 2:03 and really just started training seriously with a serious group.
"So nothing has drastically changed I've just been continuing to do the same thing I have been doing the last two years or so," Bisset said.
Bisset follows in some famous footsteps as a Universiade 800m champion, with Mexico Olympic 800m gold medallist and fellow University of Melbourne student Ralph Doubell winning the two lap event at the first World University Games in Tokyo in 1967.  Madeline Pape also captured gold in the 800m in Belgrade in 2009.
The 2019 World University Games athletics competition continues until Sunday July 13.
—ENDS—