By David Monti, @d9monti
(c) 2018 Race Results Weekly, all rights reserved
(23-Jan) — The fastest-ever European over the marathon distance, Norway's Sondre Nordstad Moen, will compete in the fifth annual Napoli City Half-Marathon on Sunday, February 4, organizers announced today.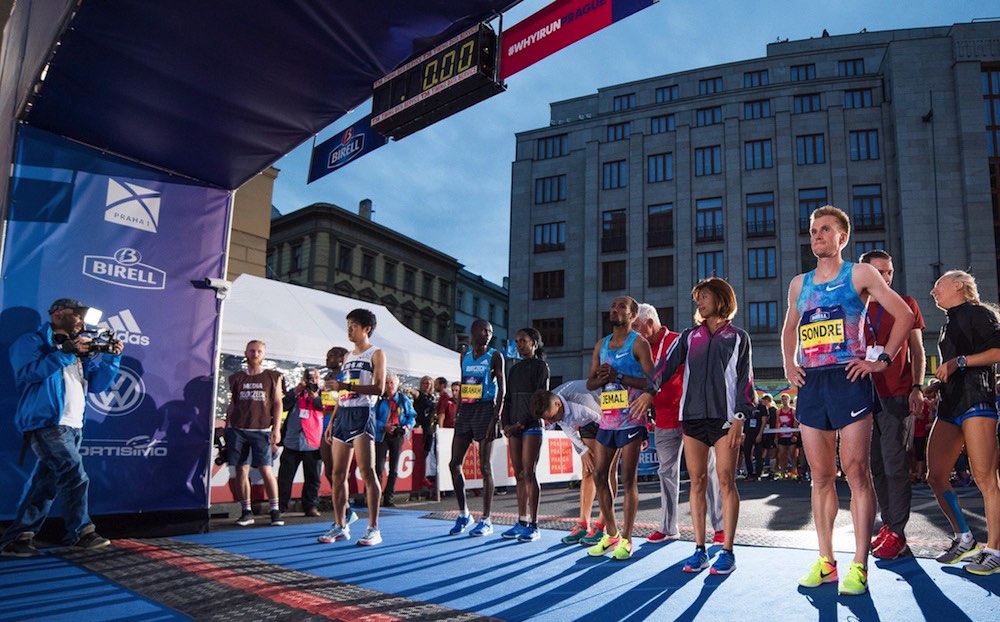 The 27 year-old Moen has a half-marathon personal best of 59:48 and will be using the race as a tune-up for the IAAF World Half-Marathon Championships in Valencia on March 24.
"This spring the World Half-Marathon Championships are an important event for me and my country," Moen said through a statement provided by RunCzech, the Prague-based not-for-profit which is organizing the elite athletes for the Napoli City Half-Marathon.  "I wish to be one hundred percent ready for it."
Moen had always shown promise on the track, but his prowess on the roads over the last year has put him among the world's best distance runners.  In April, 2017, he dropped his marathon personal best by two minutes and 47-seconds at the HAJ Marathon Hannover in Germany, setting a new Norwegian record of 2:10:07 in only his third marathon.  Under the coaching guidance of Italy's Renato Canova, he ran his first sub-60:00 half in Valencia last October, making him the third fastest European in history behind only Britain's Mo Farah (59:22) and Portugal's Antonio Pinto (59:43); he's actually the second-fastest if only performances on record-quality courses are considered.
That race in Valencia set up him for his astonishing win at the Fukuoka Marathon last December when he clocked 2:05:48 and won the race by almost a minute and a half.
Moen sees the race in Napoli as fitting well with his IAAF World Half-Marathon Championships plans where he would like to contend for the podium.
"The Napoli Half-Marathon is the competition I need now," said Moen.  "I'm expecting good weather there and I've been told that contenders are potentially able to run below one hour. The course on the map seems to be good."
One of the reasons Moen chose Napoli –a city primarily known for making the world's best pizza– is the confidence he has in RunCzech and it's chief executive, Carlos Capalbo, who also serves as chairperson of the IAAF Road Running Commission.
"When few days ago I heard that Mr. Capalbo and his team have been working with the entire organizing committee to organize this competition, I did not hesitate," Moen said.  "I met them in Prague where I run the 10-K road race (the Birell Grand Prix last September where he ran 27:55), and I found their way of working impeccable. Care of details and care of quality for both elite athletes and the mass(es) is something extremely important for the success of an event."
Last year's Napoli City Half-Marathon had 3811 finishers, but Capalbo's team expects many more this year; he is planning for 6000 entries this year.  Many, like Moen, will be visiting Naples for the first time.
"They say, 'Vedi Napoli e poi muori!'" Moen joked, invoking an old Italian saying which means, 'See Naples and die!'  "Hopefully, I'll come back as a tourist when I'll be old. This time I'll focus mainly on the competition."