In an extraordinary voyage from track to road, Faith Kipyegon, the Kenyan 5000m world record holder, embarks on uncharted territory at the World Athletics Road Running Championships in Riga, 23.
A Fearless Transition
Kipyegon's fearless spirit, demonstrated through her three track world records this year, now sets its sights on the mile, unburdened by prior road race experience.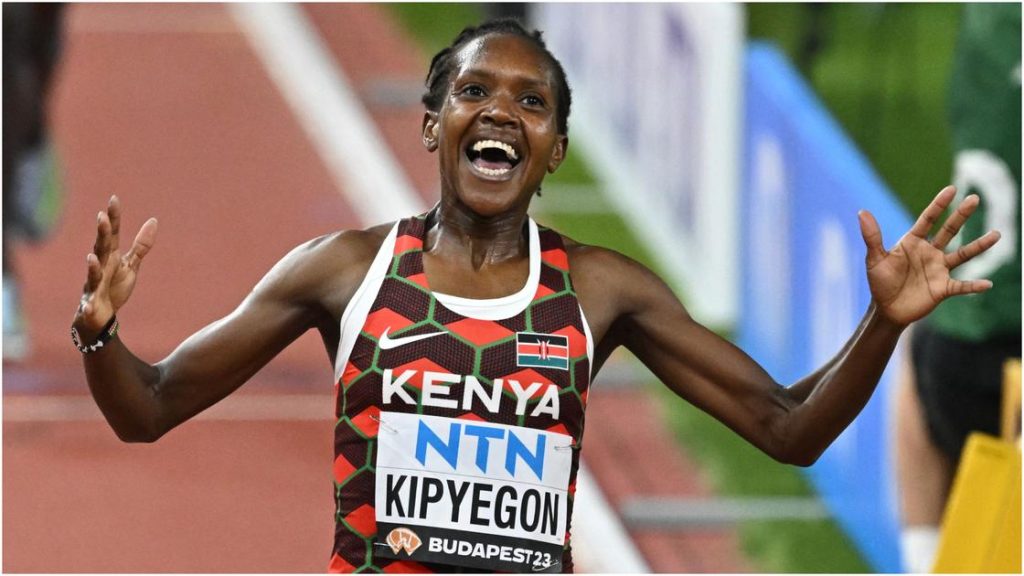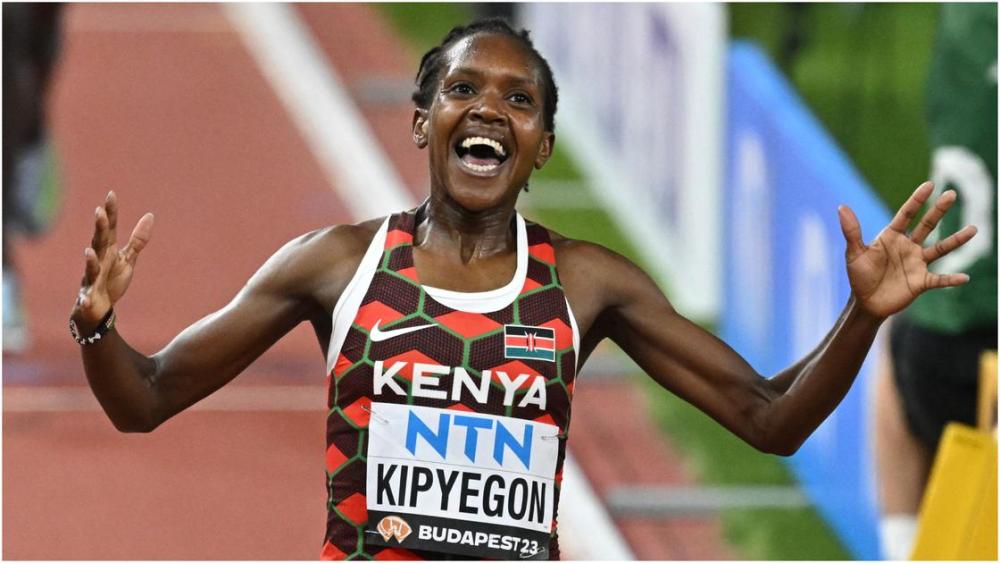 Kipyegon, a versatile athlete with a rich history of success, commenced her global journey with a triumphant U20 victory at the World Cross Country Championships in 2011, defending her title two years later.
Champion Across Terrains
Although the track has dominated her recent focus, her participation in Riga represents a substantial step toward fulfilling her aspiration to excel in road races and ultimately master the marathon.
The 29-year-old's track mile world record of 4:07.64, established earlier this year in Monaco, establishes her as the dominant force in the field.
A Record-Breaking Trailblazer
Her time not only surpasses the closest rival by seven seconds but also outpaces the newly ratified official road mile world record (4:27.97) held by USA's Nikki Hiltz. This creates an alluring backdrop for the competition, with the winning time expected to fall between the existing world records for the track mile and the road mile.
Nevertheless, Kipyegon faces a formidable lineup of Ethiopia's elite middle-distance runners.
Ethiopian Challenge
Diribe Welteji, who nearly matched Kipyegon's time in the World Championships in Budapest, brings her personal best of 3:55.69 to the challenge. Meanwhile, world indoor bronze medallist Hirut Meshesha and versatile athlete Freweyni Hailu add depth to Ethiopia's strong contingent.
View this post on Instagram
 Kipyegon won't be alone in her pursuit of glory; compatriot Nelly Chepchirchir, a revelation in 2023 with multiple sub-4:00 performances in the 1500m, is a contender worth watching.
The international stage also showcases athletes like Australia's Jess Hull, Japan's Nozomi Tanaka, and the USA's Addison Wiley, each boasting their own record-breaking achievements and a hunger for victory.
Meanwhile, 19-year-old Reynold Cheruiyot from Kenya aspires to establish himself on the senior international stage after a string of impressive performances.
Cheruiyot's Rise
Cheruiyot's remarkable 1500m time of 3:30.30 and world U20 records place him at the forefront of this fierce competition.
Ethiopian duo Teddese Lemi and Melkeneh Azize, alongside the USA's Sam Prakel and Hobbs Kessler, bring their unique talents and aspirations to the table, setting the stage for a thrilling and unpredictable contest.
As the World Athletics Road Running Championships Riga 23 unfolds, these exceptional athletes are poised to captivate the world with their unwavering determination and prowess, promising an unforgettable spectacle that encapsulates the true spirit of international sportsmanship.
A diverse group of contenders from various nations, including Spain, Britain, and Uganda, adds to the excitement and intrigue of this global sporting event.