The inaugural Brooks Running International Beer Mile on Saturday hosted by Aussie Beer Milers club brought together the running and drinking community to create an action packed, fun afternoon. It was also an afternoon of record breaking, with the fastest men's and women's Beer Mile of all time on Australian soil!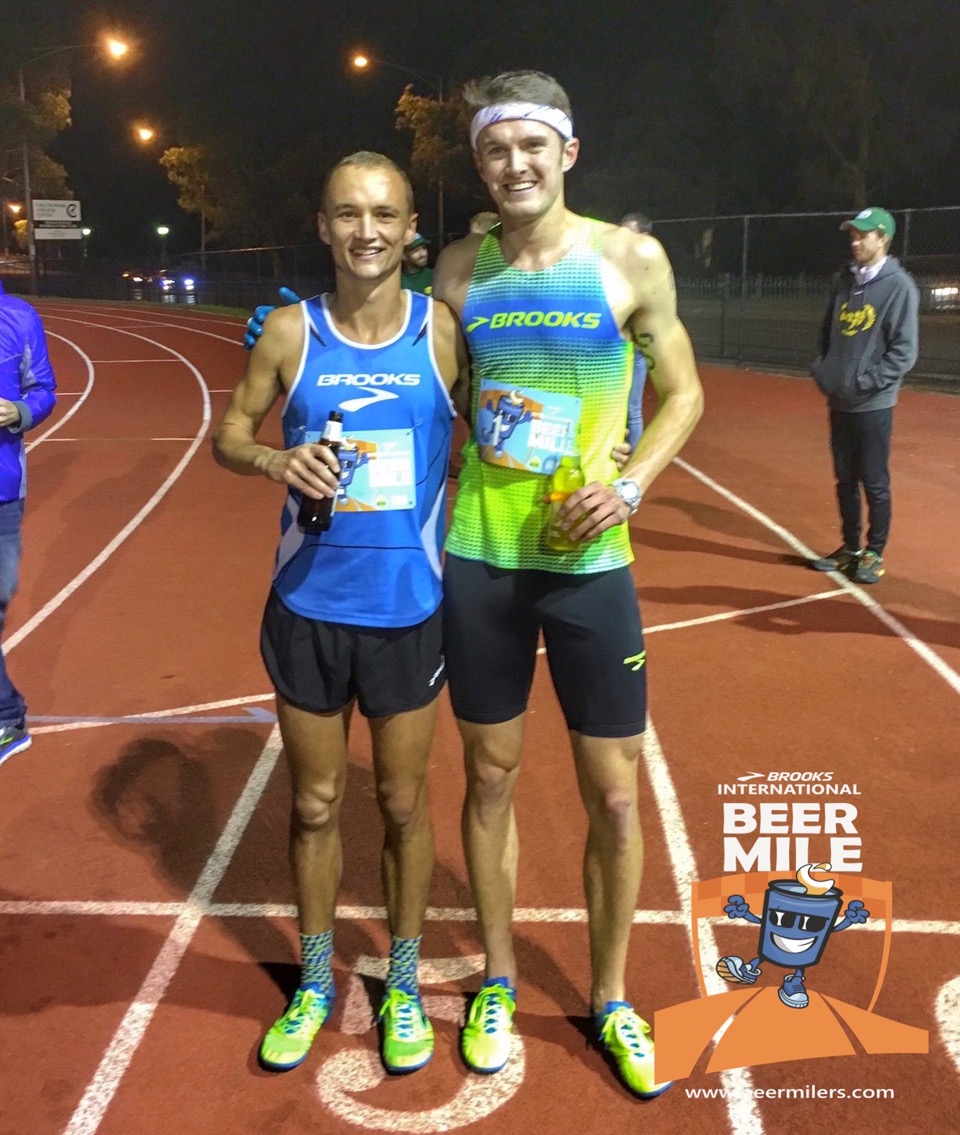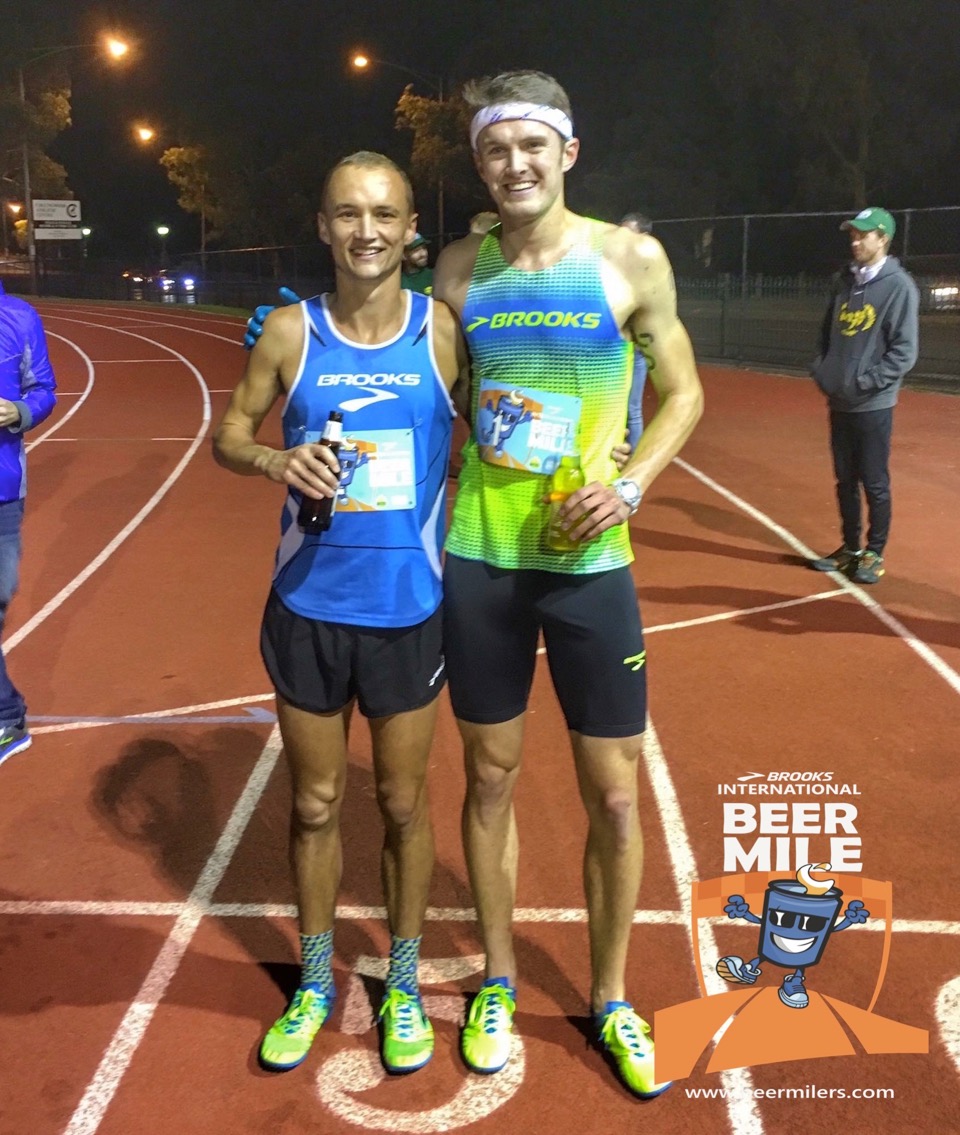 In the lead up to the event, the stage has been set as the battle between Canada's Lewis Kent and Australia's Josh Harris. Both runners have held the world record at different points of their Beer Mile careers, with the current fastest time belonging to fellow Canadian, Corey Bellemore, with 4:34.35.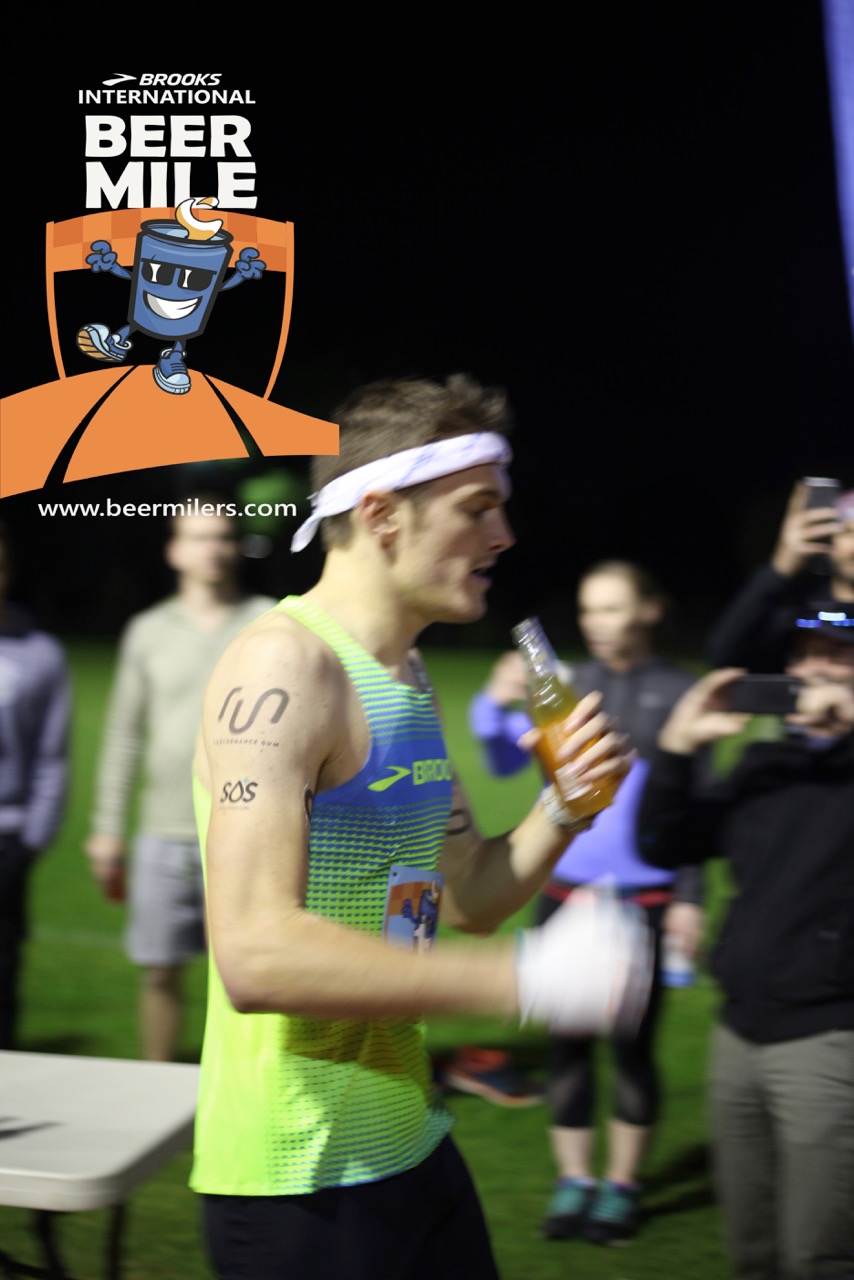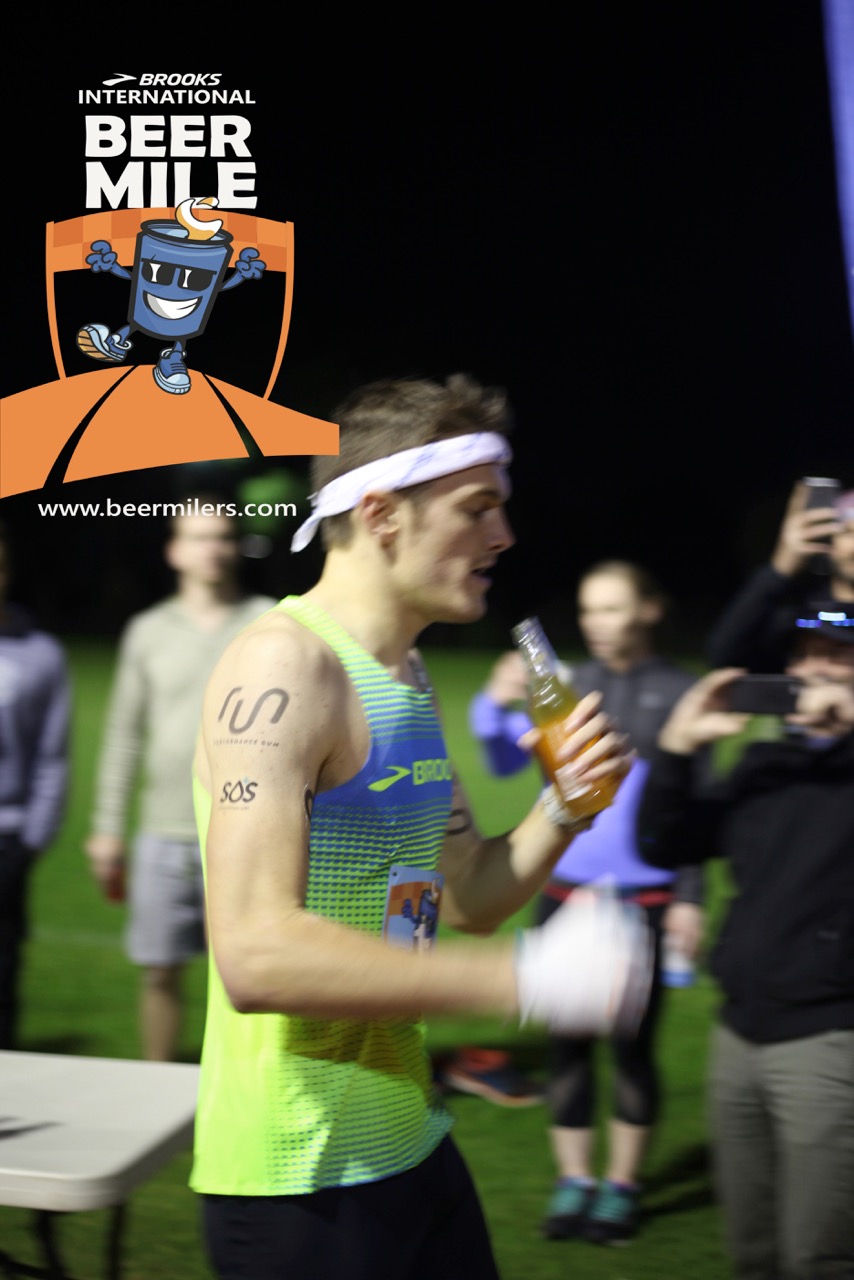 Kent, who is renown for his very fast chug and first 100m, did exactly that, leaving Harris to chase hard. Whilst the World Record was not threatened with 400m to go, it was under the fastest time on Australian soil. The crowd, who for most have never witnessed it live, erupted and brought Lewis home in an official time of 4:51.11. In second place, Josh Harris, with 5:02.62, 10 seconds from his best, however, his most recent endeavor has been clocking a qualifier to represent Australia in the Marathon, at the World Championships this year. The MC, Dave Robertson, coined Harris as the 'Boonie' of Beer Miling, which just may stick! Rounding out the Elite field, New Zealand born, now running for Collingwood Athletics Club, was Michael Whitehead.
Local athlete and one of the first member's of the Aussie Beer Milers Club, Troy 'Snoopdog' Kameme, certainly had the on line followers behind him. Even more so, as he embarked on his 'penalty lap' after throwing up during the race! This is an official ruling of beermile.com.
Post race interviews an excited Lewis, referred to as 'Hollywood' after multiple interviews and an appearance on the Ellen De Generes show exclaimed "yeah I'm the first person to go sub 5, 5 times"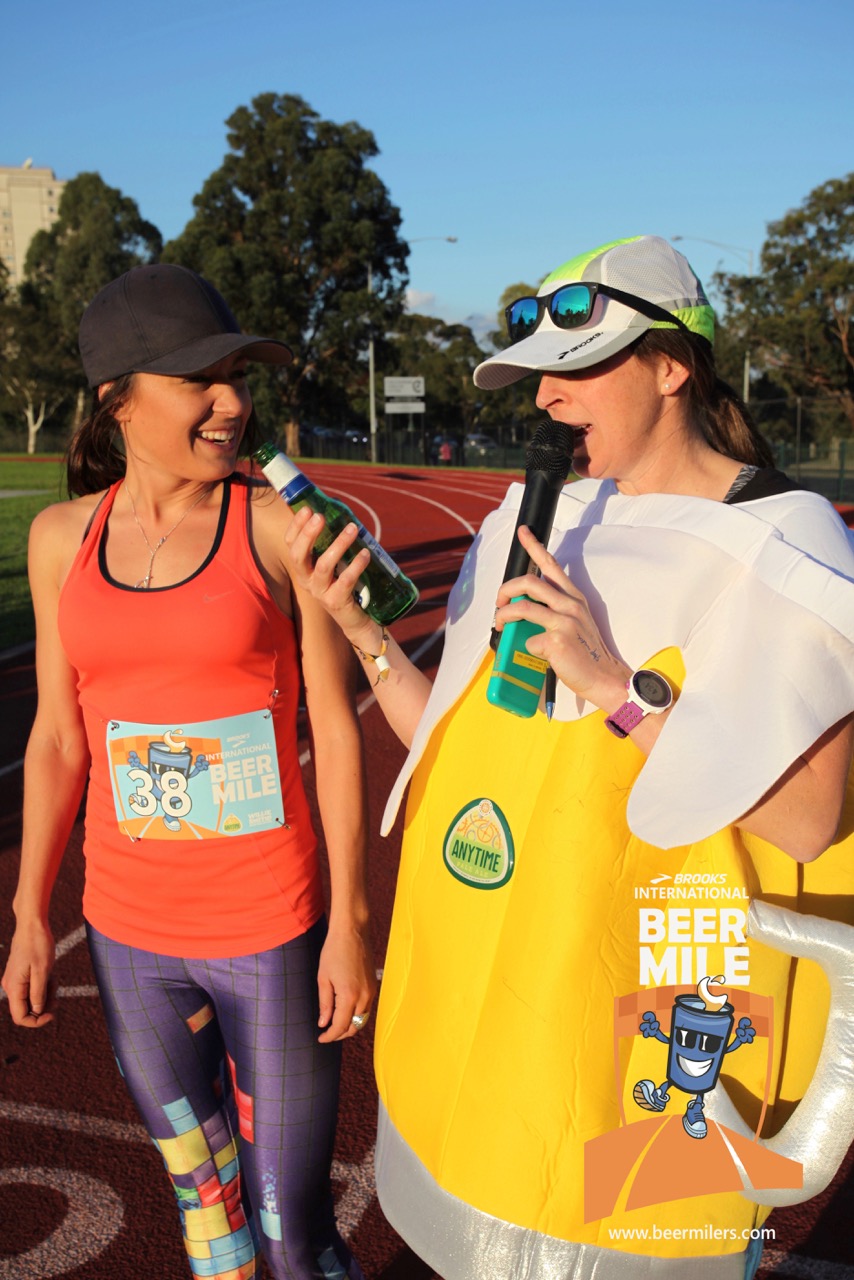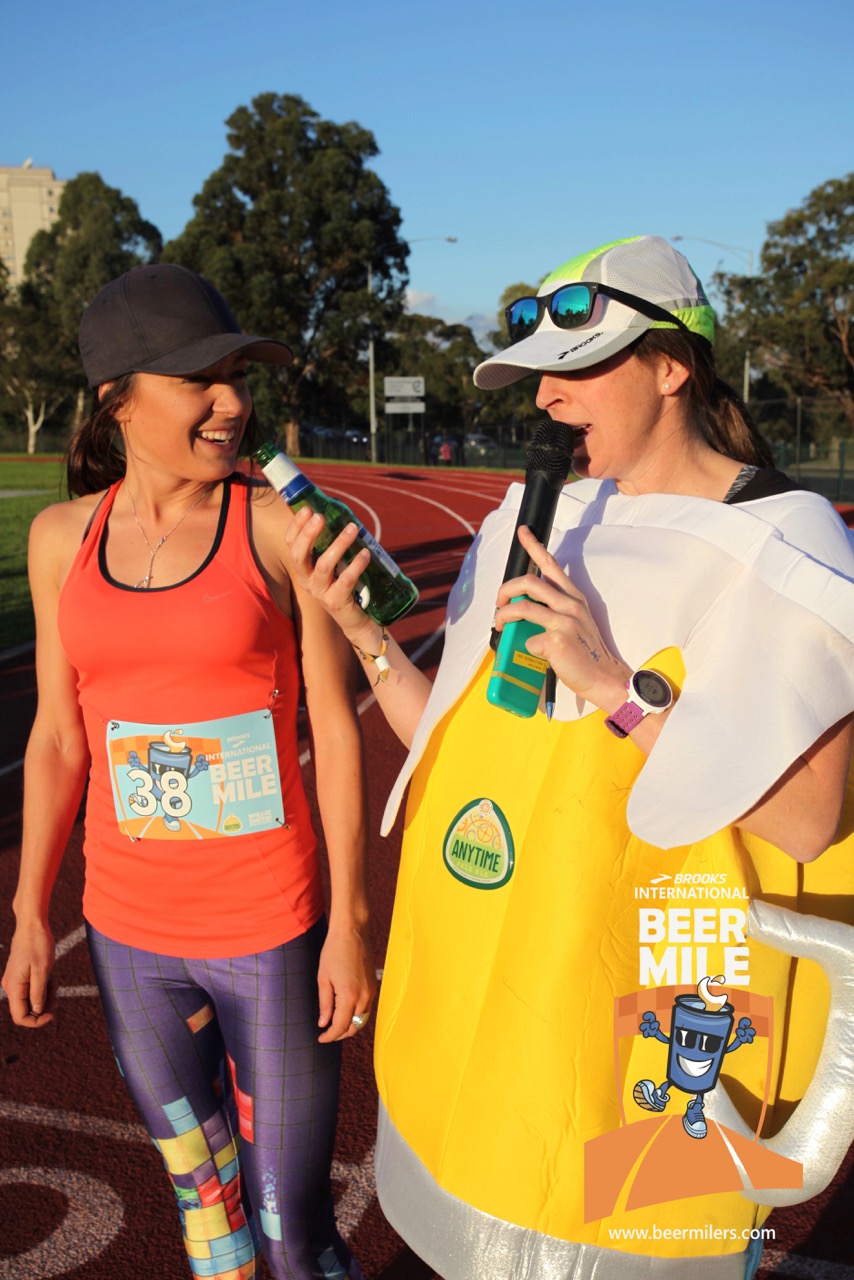 In the women's category, Australians Claire Thomas and Shannessy Adams went under the 7 minute 30 mark with Claire Thomas setting an Australian All time fastest Beer Mile with her time of 7:25.55, that surely would have been quicker, after doing her victory dance just short of the line! It was a huge personal best and certainly keen to now give this a go! Her ale of choice was the Sapporo Premuim 5% 335mL. Close in 2nd, Shanessey recorded an unofficial time, falling short of the 355ml ruling, with 330ml bottles, with her 5% beer.
The event gave everyone the opportunity to race with events including a 100m esky dash, a 2 person wheelbarrow race, Beer/Cider relay Mile and the Novice event attracting a field of 30+ runners. This was won by Wolfpack TC runner, Hamish Baylis in 6:44.
The organizer of the race, Melissa Vandewater, a former elite athlete, was pleased with the result, "I loved to see an Australian Beer Mile series. It depends on timing, as too to not clash with Athletics Victoria events and Footy season. I love running and I love beer and cider, so starting Aussie Beer Milers Club was the next goal in the athletic career! The feedback on the day was really positive, it was such a relaxed and fun atmosphere."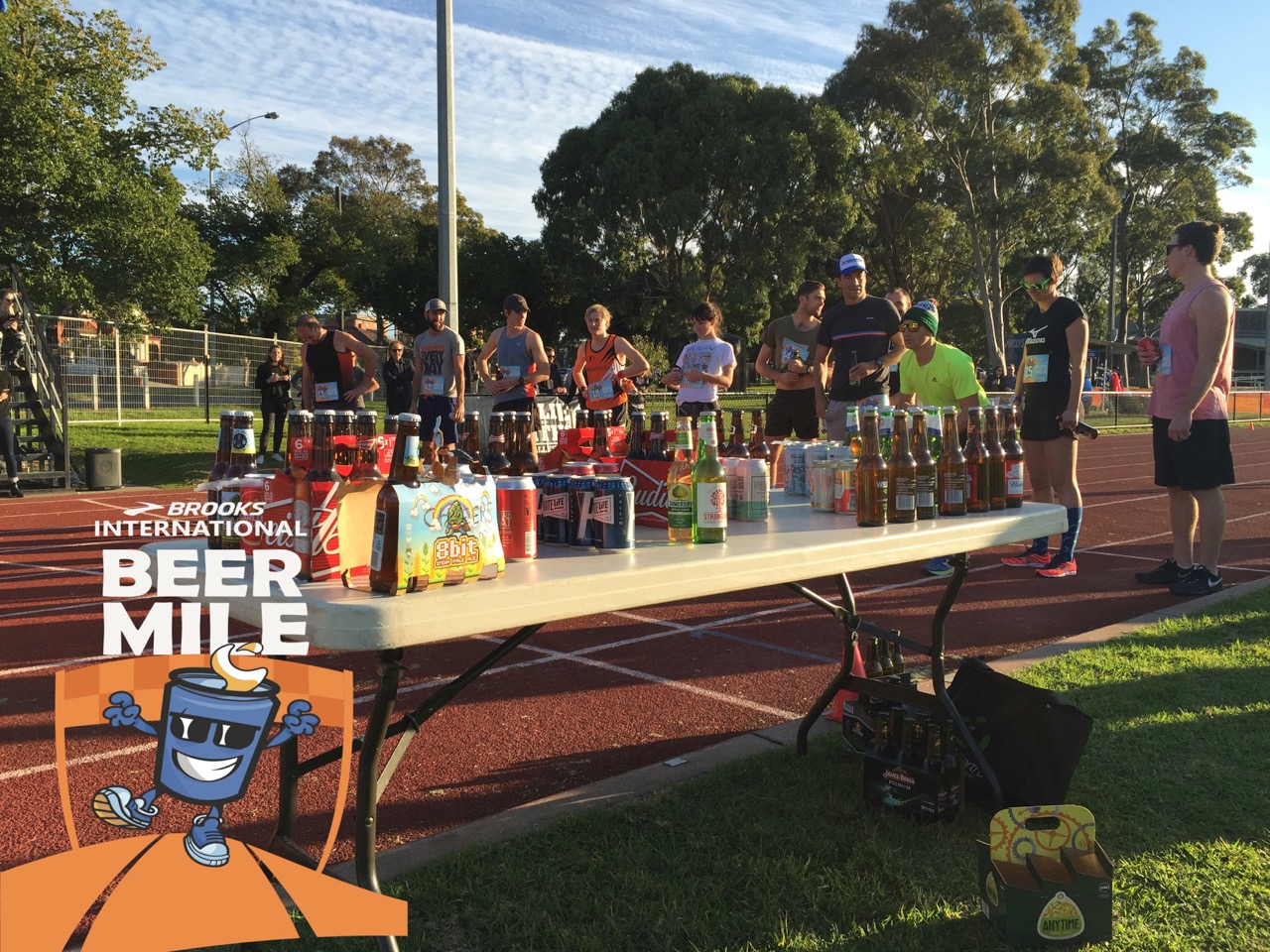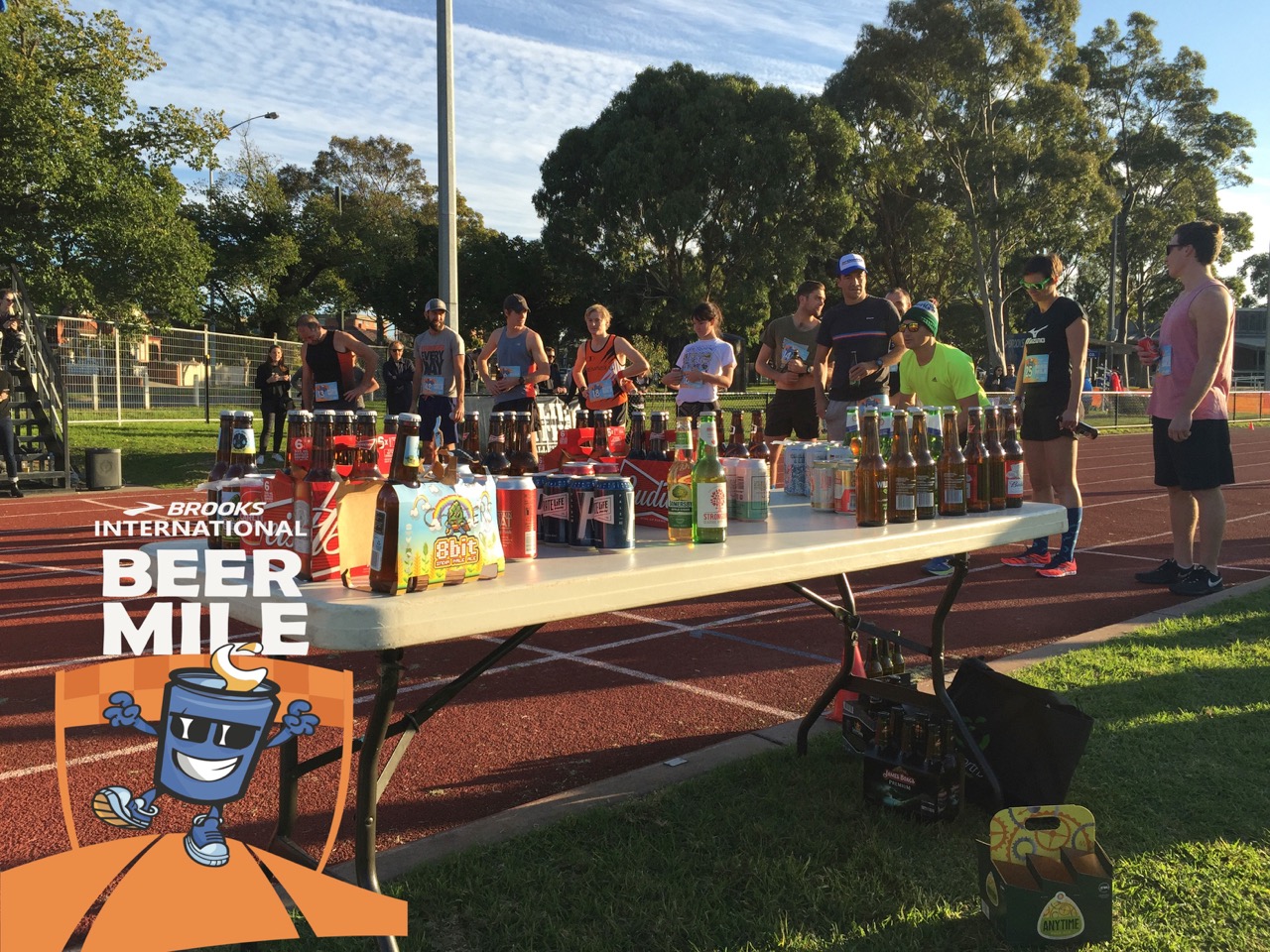 It appears it is gaining attraction, with sponsors involved and this event reaching over 8500 viewers via the Facebook live coverage.
Next event for the Club is the Santa Run, and then preparations for 2018 Commonwealth Games themed Beer Mile.