Last year's finalist, 18 year old Matt Rizzo is the out and out favourite for the 2017 Stawell Athletic Club Stawell Gift followed by Nathan Riali and Will Roberts.
In the Australia Post Strickland Family Women's Gift, Papua New Guinean Toea Wisil drew a roar from the crowd to win her heat from scratch, while Taylah Perry clocked the quickest time of the day.
However it was Rizzo who easily produced the fastest time of the 22 men's heats, storming home in 12.10seconds.
"I'm stoked.  I didn't know what form I was in.  I just wanted to get the first one out of the way.  Now I've got a ticket for Monday so it's good," the teenager said.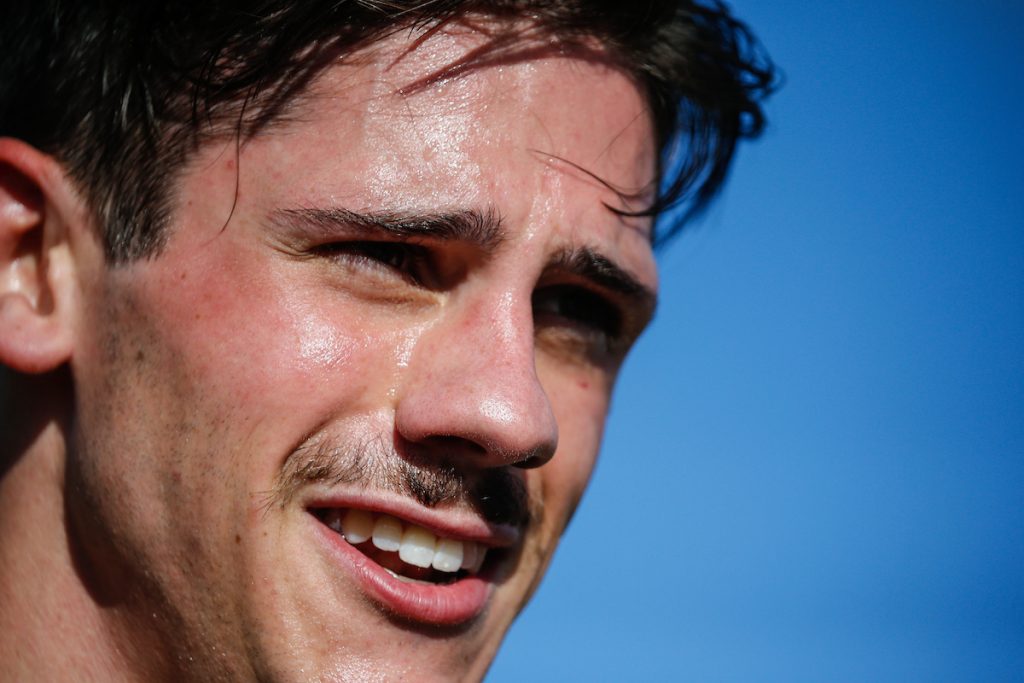 Studying Health and Secondary Education at University, he said last year's appearance in final provided the opportunity to learn, and now he' ready to take out Australia's richest footrace on Monday
"I went in in-experienced last year.  I've lost pretty much half a metre from last year.  I'm coming in with a bigger engine this year.  I'm one year older and one year stronger," Rizzo said.
Despite being the early favourite with the bookmakers at $2.50 before the heats, the Melbournian remained calm to get the business done and is doing his best to keep a lid on the excitement.
"I don't take much notice of it.  Too many blokes start thinking about times.  When it comes  to Monday people drop times so it doesn't really matter what you run in your heat" he said.
The three favourites for the $40,000 first prize are now the three R's, Rizzo, Riali and Roberts.
On her first appearance at the Stawell Gift, dual Olympian Toea Wisil was dealt the most severe handicap of scratch, but made light work of it to qualify for Monday's semi finals in the fourth fastest time from the 17 heats.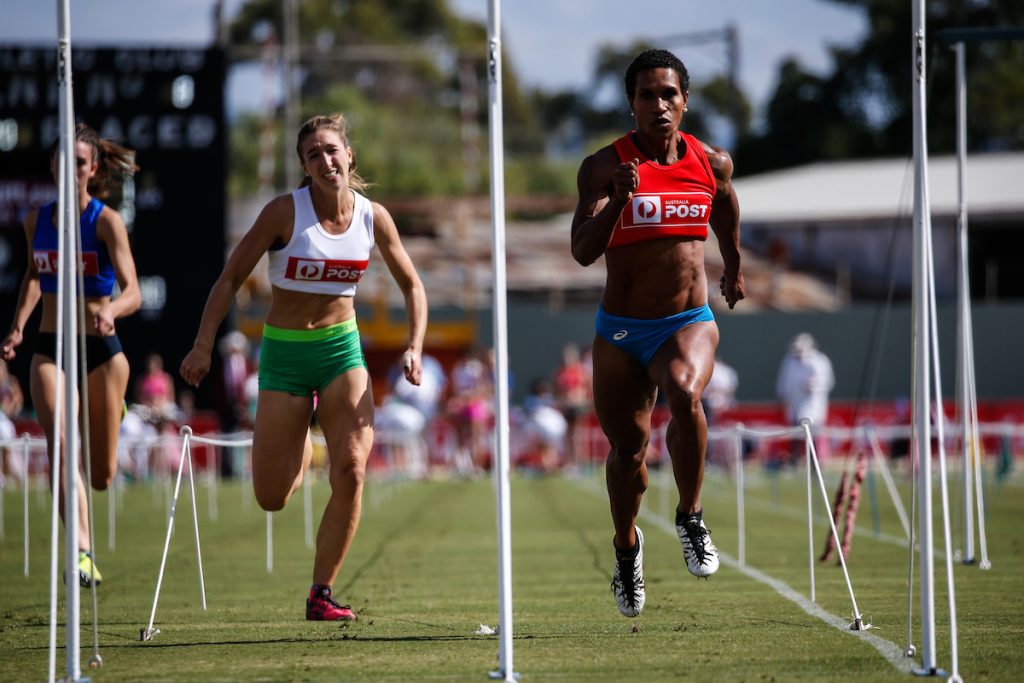 "I'm excited to be here, the atmosphere of the crowd was great. I'm so happy and I'm looking forward to the semi-finals, it's good to be here," Wisil said after running 13.84.
Based in Queensland at the IAAF Oceania headquarters, Wisil won the Australian 100m championship two weeks ago in a close contest with Melissa Breen.  Coached by previous Stawell 400m Backmarkers winner Tony Fairweather, the decision was then made to run on and compete in the richest foot race in the country.
"My coach Tony Fairweather has been here a lot of times before and told me that we should go, and so yeah I said why not? We should give it a try. We decided to come and it's been good," the 29 year old said.
The three quickest times of the day all came from the final heat, headed by Wantirna athlete Taylah Perry in 13.69.
21 year old Perry finished just in front of World Junior representative Maddie Coates and early favourite Liv Ryan.
On the circle track it was Tom Walker who took out the Stawell Gift Hall of Fame Backmarkers 1600m in 4:02.53.
Sunday is Cadbury Family Day starting with the Kids Athletic Clinic, with competition from 9:30am.
Stawell Gift Broadcast Details – Easter Monday (April 17, 2017)
Melbourne 11.30am LIVE on Channel 7
Sydney 11.30am LIVE on Channel 7
Brisbane 11.30am LIVE on Channel 7
Adelaide 11am LIVE on Channel 7
Perth 9.30am LIVE on Channel 7mate and then 10am LIVE on Channel 7
Tasmania 11.30 am LIVE on Southern Cross Television
Viewers can LIVE STREAM on the following website www.7live.com.au or download the Plus7 app.
Tickets are available at http://www.stawellgift.com/event-guide/buy-tickets/ or at the gate.