By David Monti, @d9mon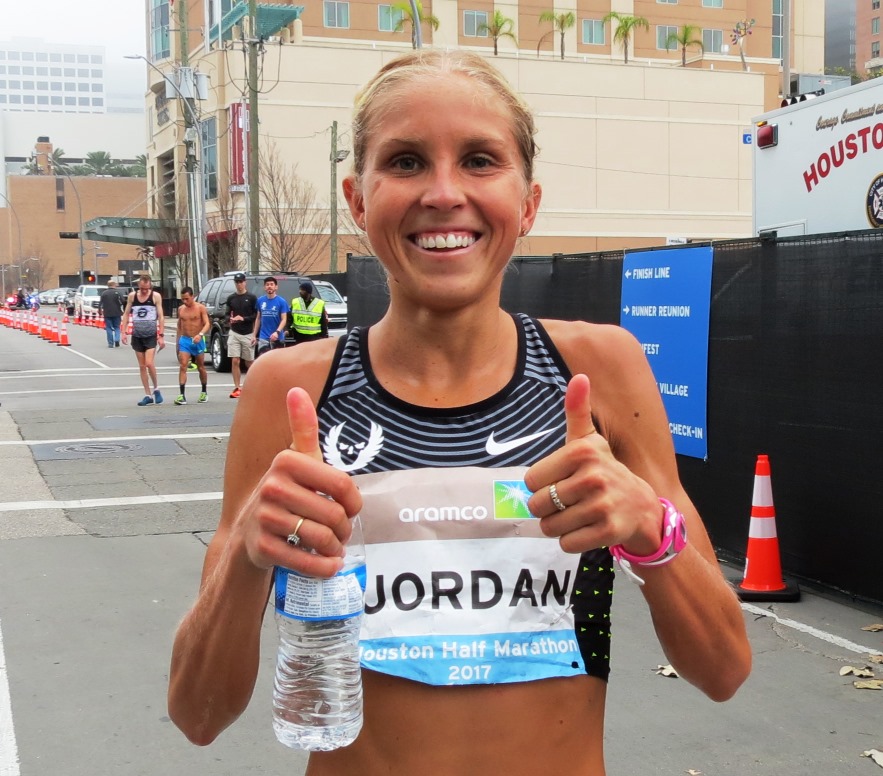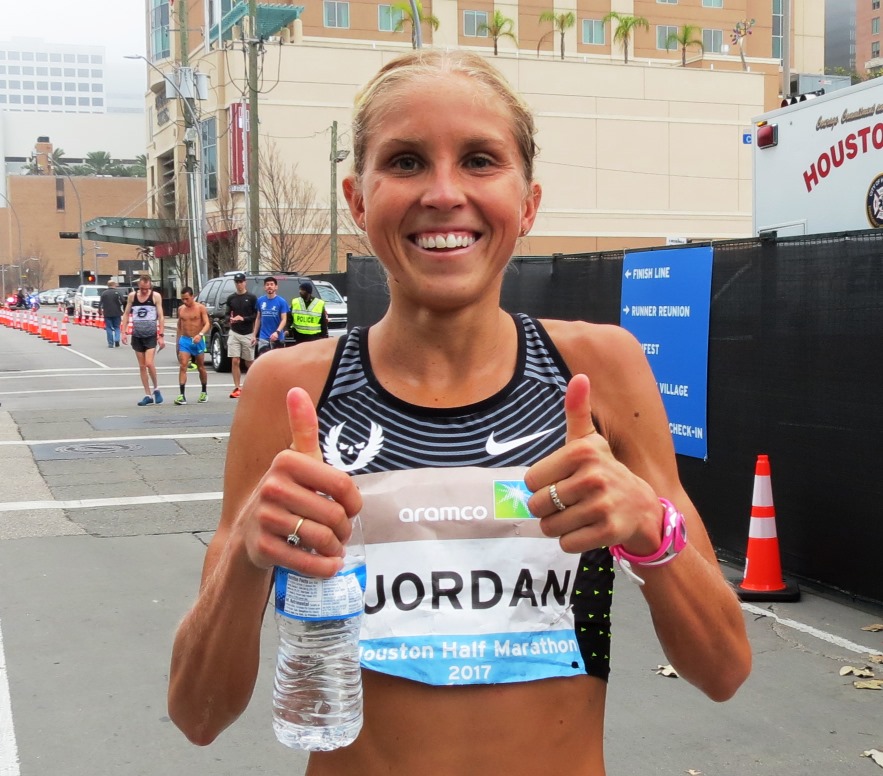 (c) 2017 Race Results Weekly, all rights reserved
(15-Jun) — After running the fastest debut marathon ever by an American woman at the Boston Marathon last April (2:23:00), Jordan Hasay will return to competition at the AJC Peachtree Road Race on July 4th in Atlanta.  There she will face Olympic silver medalist Shalane Flanagan in the USA 10-K Championships, the sixth stop of the 11-event 2017 USATF Running Circuit.
Hasay, 25, already has two USA road running titles to her credit.  Last October, she won the national crown at 10 miles in St. Paul, Minn., running 52:49, and last March she earned the national 15-K title in Jacksonville, Fla., clocking 49:28.  The former Oregon Duck, who won NCAA indoor titles at both the mile and 3000m, has found new success since choosing to focus on road running last August.
"I'm excited for the challenge," Hasay said through a statement provided by the Atlanta Track Club, the race  founders and organizers.  Conditions for the Peachtree can be very hot and humid, and athletes face the infamous Cardiac Hill just before the halfway point which rises 34 meters in 1.1 kilometers. "I think those things actually give me an advantage," she said.
Hasay has a 10-K personal best of 31:39.
Flanagan, 35, is the USA 10-K record holder with a sizzling 30:52 personal best.  She recently returned to competition at the Portland Track Festival with a solid 31:38.68 over 10,000m, an IAAF World Championships qualifier.  She had been sidelined earlier this year by a fractured iliac crest, and she hasn't run a road race since placing sixth at the Rio Olympic Marathon last August.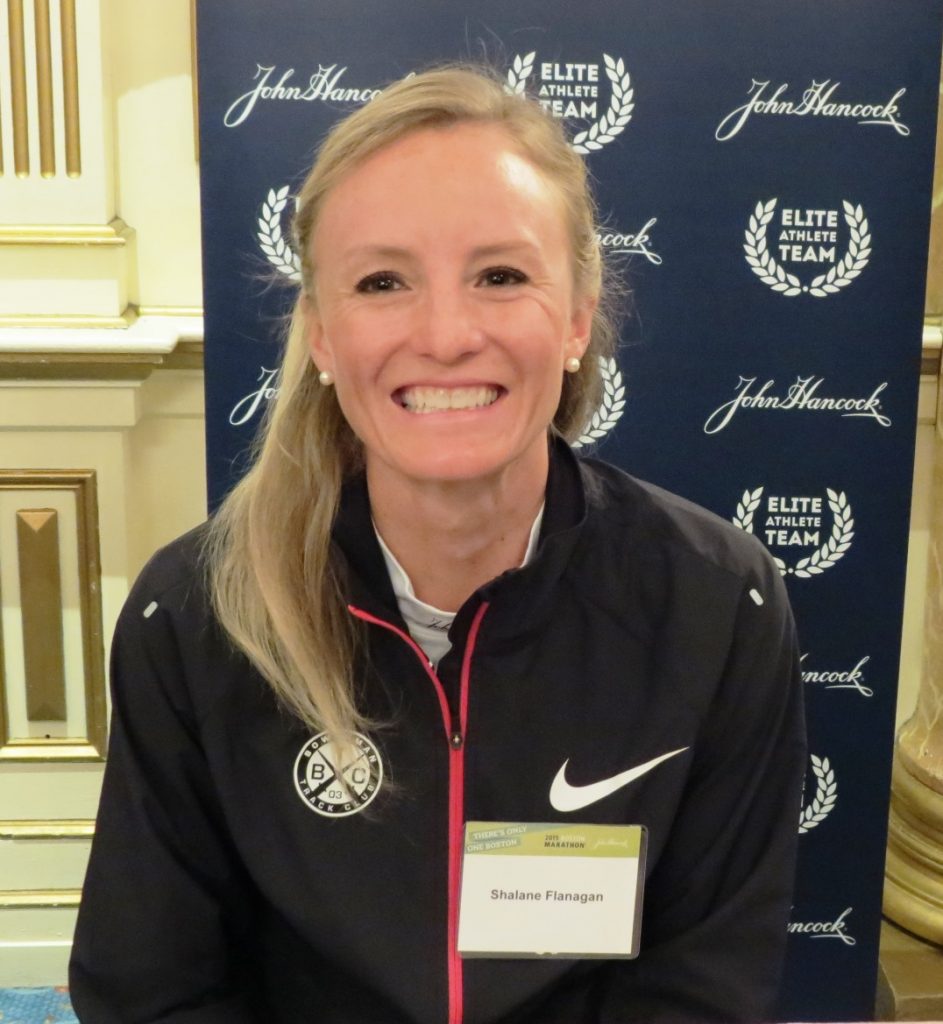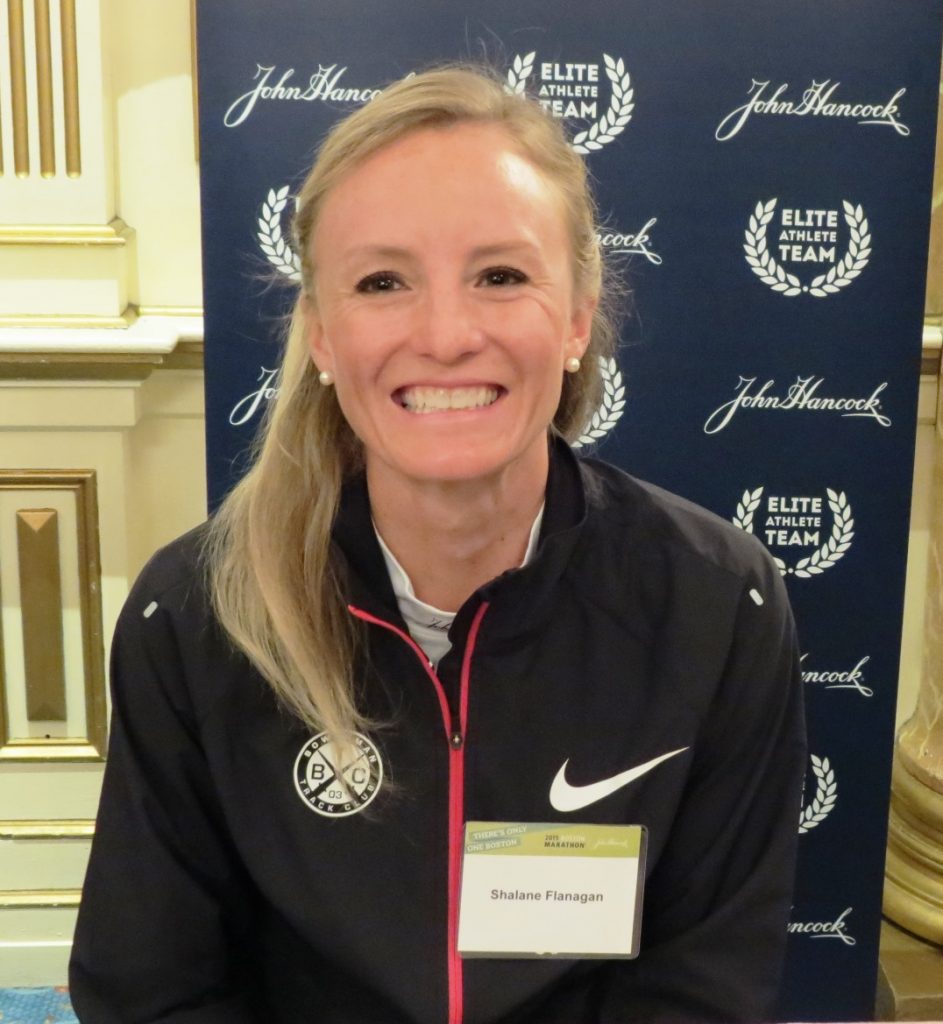 "I just did a nice grind," a fresh-looking Flanagan told Flotrack after her race in Portland.  She continued: "If you asked me a month ago I was still having some hip pain, some back pain.  This is probably my seventh workout back since my injury.  I just love racing and wanted to get back into it."
According to statistics compiled by the Association of Road Racing Statisticians, Hasay and Flanagan have raced each other five times since 2013, four times on the track and once on the road.  Flanagan finished ahead of Hasay on all five occasions.
Other top women who plan to line up in Atlanta, organizers said, include Neely Gracey (32:51 PB), Natosha Rogers (32:46), Aliphine Tuliamuk (31:52), Sarah Pagano (32:31), and Tara Welling (32:46).  Tuliamuk is the current USA Road Circuit points leader with 60 points, followed by Gracey (51) and Rogers (32.5).
KORIR TO CHALLENGE LAGAT
On the men's side, Olympian Leonard Korir will challenge ageless veteran Bernard Lagat for the national title.  Korir, 30, who represents the U.S. Army, finished 14th at the Rio Olympic 10,000m last August.  He is the current USATF Road Circuit points leader with 60, and he won both the USA 15-K and half-marathon titles earlier this year.  He has a 10-K personal best of 28:09.
Lagat, 42, is a five-time Olympian and one of America's most decorated runners.  He holds five world titles, two Olympic medals, and five world championships silver medals.  Although he's run only two 10-kilometer road races during his career, he's run excellent times in both, including a 27:48 world masters record from the Great Manchester Run in England in 2015.  He's coming off a good 28:13, second place finish at the Great Manchester Run 10-K last month.
Other challengers for the national title include Sam Chelanga (28:11 PB), Abdi Abdirahman (28:11), Futsum Zienasellassie (27:52.70/track), Andrew Bumbalough (27:56.78/track), Christo Landry (28:25), and Shadrack Biwott (28:35).
Both the men's and women's champions will earn $10,000 out of a $70,000 prize money purse.
PHOTO: Jordan Hasay after finishing the 2017 Aramco Houston Half-Marathon (photo by David Monti for Race Results Weekly)
PHOTO: Shalane Flanagan before the 2015 Boston Marathon (photo by Jane Monti for Race Results Weekly)