Fontvieille, Monaco; 21 July 2023 –  Australian sensation Jessica Hull has raced her way to becoming the eighth fastest women's miler in history, while Olympic silver medallist Nicola Olyslagers and Commonwealth champion Kurtis Marschall soared to the podium under the lights of the Monaco Diamond League.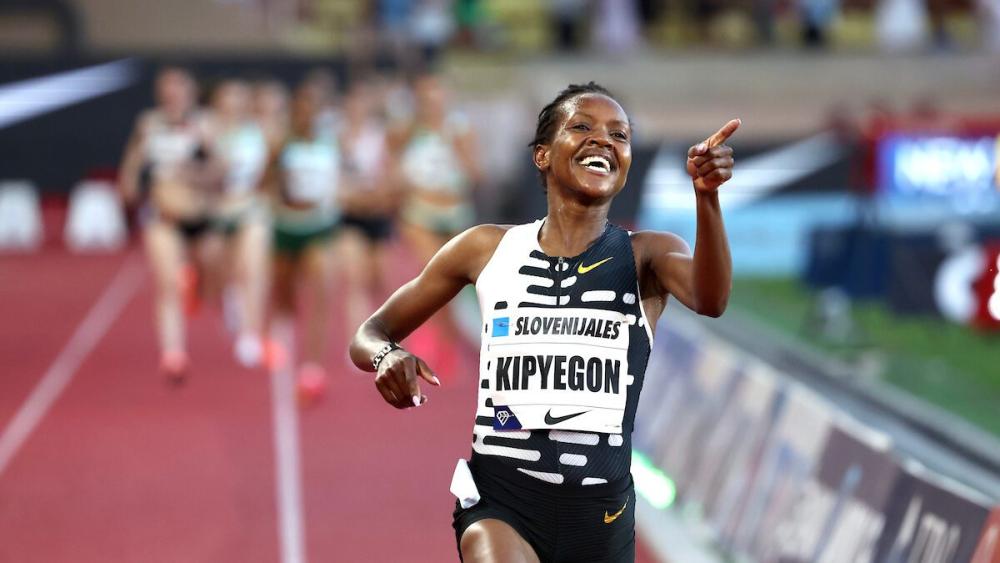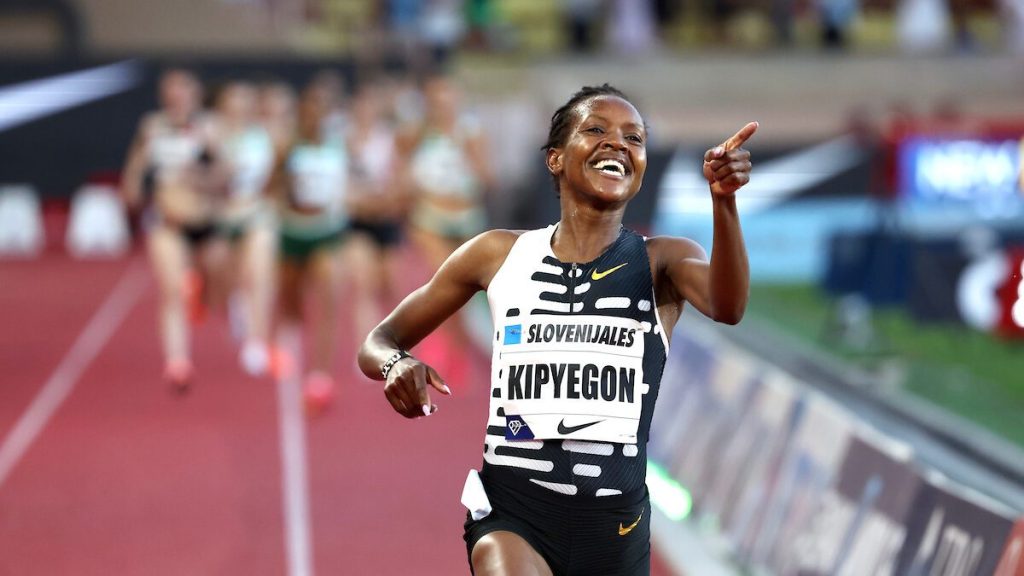 Albion Park's Hull clocked a stunning 4:15.34 to carve almost three-seconds off the Women's Oceania mile record, finishing in fifth place as Kenya's Faith Kipyegon set a new world record of 4:07.64.
"That's the first time I haven't looked at a clock at all in a race. I thought I need to treat this like a race in Budapest, and I'm not going to be looking at the clock in Budapest, I'm going to be focussing on my position. So I was just racing in the pack that I was in and came home really strong," Hull said.
In an historic race that featured five of the top-eight fastest miles ever run, Hull worked with the chase pack to deliver the historic performance, overcoming illness earlier in the week to scribe another chapter in the nation's middle-distance resurgence.
"Our National records are catching up with the rest of the world. We're closing in on the North American records, the European records, the Kenyan records, we're going into a different stratosphere. Abbey (Caldwell), Linden (Hall) and Georgia (Griffith), they're pushing us into a different stratosphere and we love each other and we want to see us succeed," Hull said.
Hull's time in the mile also sees her dip significantly under the Paris 2024 Olympic qualifying standard for the 1500m.
22-year-old Abbey Caldwell punched in her first 1500m Olympic qualifier with a performance of 4:20.51 to finish in ninth place, following in the footsteps of Hull.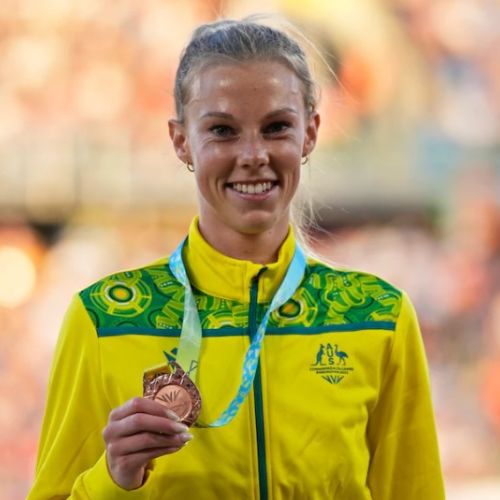 "I didn't necessarily want to be at the back of the chain for this, I wanted to put myself in good contention from the start rather than working into the race. The Olympic qualifier was always in the back of my mind but it wasn't the be-all, end-all for me," Hull said.
Nicola Olyslagers posted her third Diamond League victory of the year amongst a glittering season to date, clearing a clutch third attempt at 1.99m to rise above the field. Entering the competition at 1.90m for the first time in her career, the 2023 world-leader is only growing in confidence and ability.
"I'm just going to trust the process. I want to do a PB in Budapest, I want to see something I've never done before happen. If I can come out with a PB, I know a podium is there," Olyslagers said.
Raising the bar to 2.03m for a look at the outright Australian record, Olyslagers will now have to save the feat for another day:
"The second attempt I was happy with and then the third attempt I was a bit tired with so that was the whole comp. I thought even when I'm tired and fatigued and nothing is going alright, that's okay. You can still turn it around. It was a good learning curve."
Reigning world champion Eleanor Patterson raised the bar in her bid to defend her world title in Budapest, clearing a season's best of 1.96m to finish in equal fourth place of the field featuring the world's most prominent names.
Continuing to knock on the door of the six-metre club, Kurtis Marschall piled on another top-three Diamond League finish with his first attempt clearance at 5.82m, building on his form as the fourth highest vaulter in 2023.
Australia's first sub-1:44 man Joseph Deng raced to another strong showing when serving up a 1:44.93 over 800m, earning ninth place in the world-class field. Deng reflected positively on his journey to this year's 2023 World Athletics Championships in Budapest where will look to translate his form.
A late call-up in Monaco proved worthwhile for Australian record holder Brooke Buschkuehl, who leapt to a sixth-place finish with a distance of 6.73m (-0.4). Buschkuehl's final four jumps ranged only nine-centimetres, as the 2022 world-leader builds towards Sunday's London Diamond League.
Written by AA