The World Athletics Road Running Championships in Riga, 2023, witnessed an exhilarating showdown in the men's mile, culminating in an unexpected triumph by 20-year-old Hobbs Kessler from the United States. Kessler not only claimed the top spot but also etched his name in history with a remarkable time of 3 minutes and 56.13 seconds.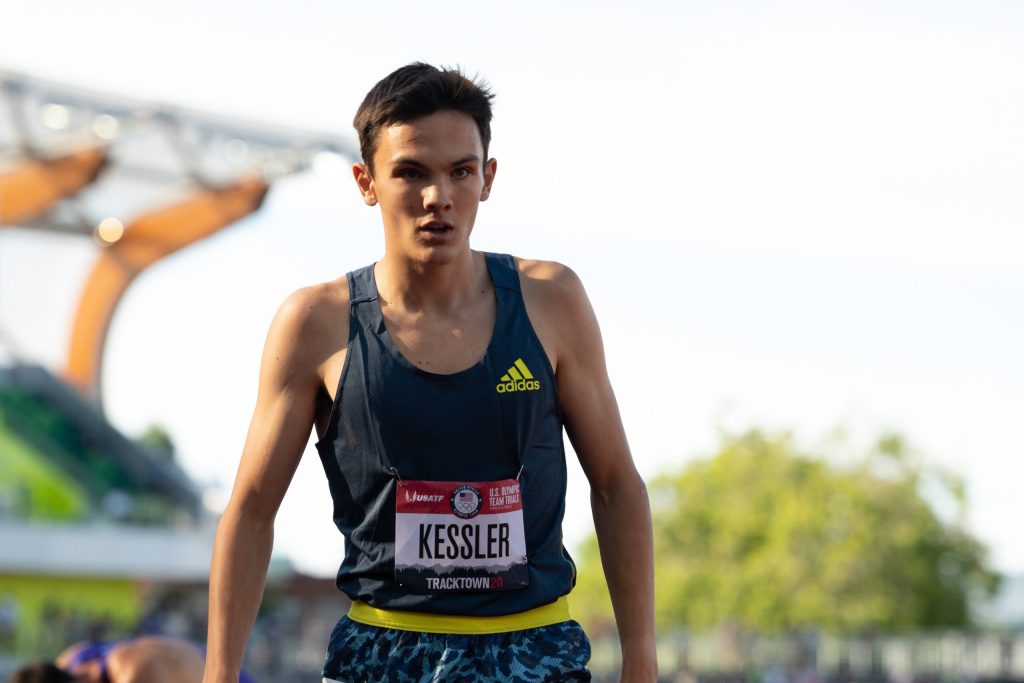 The race unfolded with an edge-of-the-seat finish, as the first nine athletes crossed the line within a razor-thin two-second window. Britain's Callum Elson emerged as another surprise contender, clinching silver with a personal best time of 3:56.41. Elson narrowly edged out former world record-holder Sam Prakel, who had to settle for bronze by a mere 0.02-second difference.
In the initial stages of the race, Kenya's Reynold Kipkorir Cheruiyot, the record-holder in the world U20 mile, took an early lead, reaching the first turn ahead of the pack. However, Cheruiyot's lead was short-lived as he was swiftly reeled in by the pursuing field.
As the race progressed, South Africa's Ryan Mphahlele and Kenya's Kyumbe Munguti traded places at the front, reaching the 1km mark in an impressive 2 minutes and 29 seconds. Despite the fierce competition, approximately 20 runners remained in close contention, with Kessler, Elson, and Prakel among the front-runners.
View this post on Instagram
 Mphahlele was the first to approach the final turn, maintaining his lead as the clock reached the three-minute mark. However, more than a dozen contenders were in hot pursuit, ready to make their move. Eventually, Mphahlele was absorbed into the chasing group, while Kessler strategically positioned himself on the outer edge of the pack.
With roughly 20 seconds of running left, Kessler found himself engaged in a neck-and-neck battle with Munguti, Elson, Canada's Kieren Lumb, and Eritrea's Yobiel Weldrufael. In a breathtaking sprint to the finish line, Kessler displayed superior speed and determination, crossing the tape with a sensational time of 3:56.13.
Despite the valiant efforts of Elson and Prakel, who placed themselves on either side of the lead pack, they had to settle for silver (3:56.41) and bronze (3:56.43) medals, respectively.
Reflecting on his remarkable triumph, Kessler humbly remarked, "This year has been a rollercoaster ride, and fortunately, I hit peak form towards the end of the season. The road mile holds a special place in American athletics, and we have a wealth of experience in this discipline. I couldn't be prouder of my performance."
Kessler also shared the invaluable advice he received from fellow athlete Nick Willis before the race, saying, "Nick Willis messaged me ahead of the event, advising me to draft as long as possible. In the final 800 meters, we battled against a significant headwind, and around 150 meters from the finish, I made my move. However, I immediately regretted it as I encountered a powerful gust of wind. I didn't realize how closely contested it was, and I anxiously awaited their challenge."