Riga, October 1, 2023 – A full decade after triumphing in the world U20 cross-country competition, Ethiopia's Hagos Gebrhiwet has realized his long-cherished ambition of clinching his inaugural senior global title, emerging victorious in the men's 5km event at the World Athletics Road Running Championships held in Riga.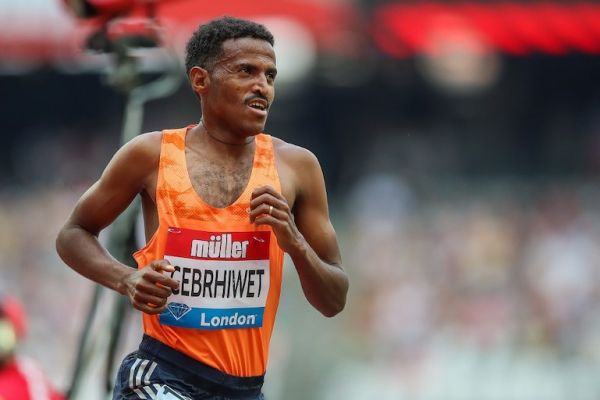 At 29 years of age, Gebrhiwet showcased a remarkable performance, crossing the finish line in a remarkable time of 12:59 and spearheading an Ethiopian one-two finish, with Yomif Kejelcha closely tailing him and securing the second position with a time of 13:02. Meanwhile, Kenya's Nicholas Kipkorir claimed his maiden global medal, seizing the bronze in 13:16.
The race commenced cautiously, with participants displaying reluctance to make early moves during the initial incline on Stone Bridge in the opening kilometer. South Africa's Maxime Chaumeton emerged as the initial frontrunner of the sizable leading group, with Kejelcha shadowing closely.
The first kilometer was covered in 2:41, and after just five minutes of running, Kejelcha surged ahead, setting a rapid pace and completing the second kilometer in an impressive 2:39. Cornelius Kemboi of Kenya secured the second spot at this stage, while Gebrhiwet and Kipkorir maintained their proximity.
View this post on Instagram
 As the course directed the runners over Vansu Bridge on the return journey toward Riga's historical district, Kejelcha once again attempted to elevate the tempo. The double world indoor champion harbored aspirations of clinching his maiden senior outdoor global title. He reached the 3km mark in 7:58, still accompanied by compatriot Gebrhiwet.
The Ethiopian duo remained closely knit throughout the fourth kilometer, which they completed in 2:32. Approximately a minute later, Gebrhiwet decisively surged into the lead. Despite Kejelcha's determined efforts to stay within striking distance, it became evident that Gebrhiwet had become an unstoppable force. As the finish line beckoned, Gebrhiwet unleashed a spectacular finishing sprint, crossing the line in an astonishing 12:59.
Kejelcha followed closely, arriving a mere three seconds later, while Kipkorir concluded the race in 13:16. In a surprising twist, Eritrea's lesser-known contender Dawit Seare managed to overtake Kemboi in the final stages, securing fourth place with a national record time of 13:21, a slender three seconds ahead of the Kenyan.
Hagos Gebrhiwet's victory marked the culmination of a remarkable season for the 29-year-old. A decade ago, when he was still competing as a U20 athlete, he secured the silver medal in the 5000m at the World Championships in Moscow. This was followed by bronze medals in the same event at the 2015 and 2016 World Championships.
Although he had not graced a major championships podium since then, Gebrhiwet set a personal best of 12:42.18 in the 5000m, securing victory in Monaco earlier this year. Subsequently, he finished sixth in the same distance in Budapest.