Shura Kitata from Ethiopia has won the 2020 London Marathon in a sprint finish, out kicking Kenya's Vincent Kipchumba, to stop the clock at 2:05.41, on a cold rainy day in London. Sisay Lemma from Ethiopia was 3rd, just behind in 2:05.45. Kitata and his challenges add intrigue to the world marathon rankings; showing the crazy depth and talent at a global level.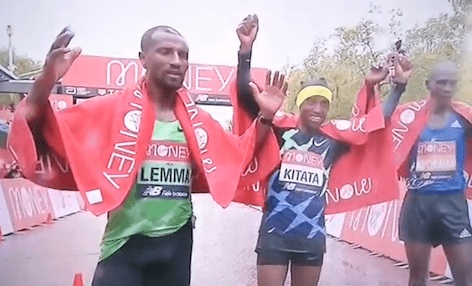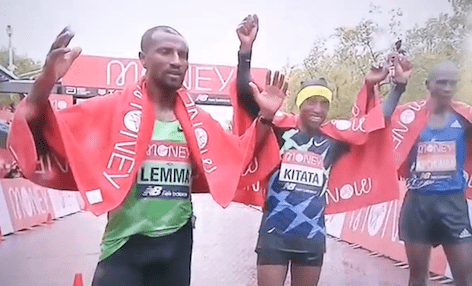 Kitata's Splits:
5km: 14:48
10km: 29:45
15km: 44:31
20km: 59.38
Half marathon: 1:02.55
25km: 1:14.22
30km: 1:29.02
35km: 1:44.15
40km: 1:59.19
Finish: 2:05.41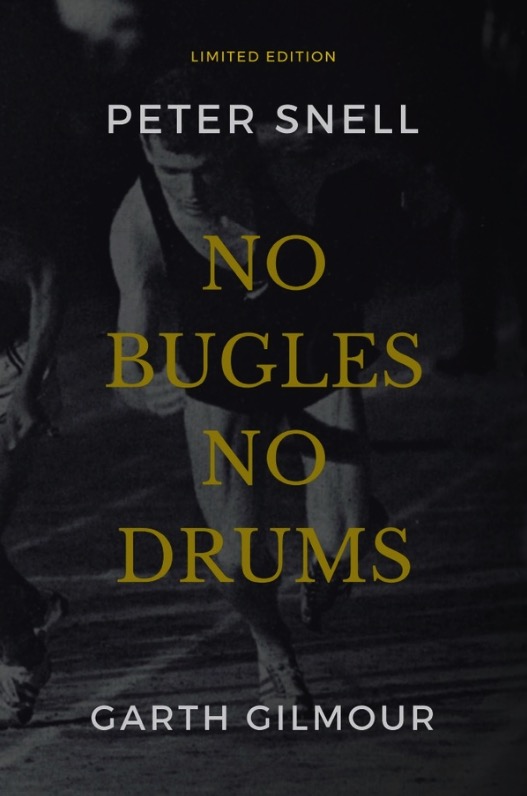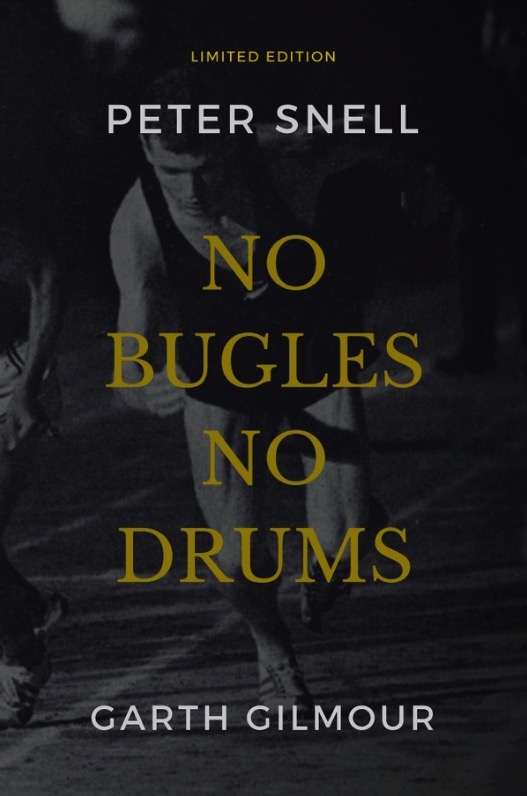 The world record holder, Eliud Kipchoge was with the pack for the majority of the race, but dropped off at around the 1:52.00 minute mark, tiring to finish 8th in 2:06.49; not a slow time by any measure, but far off his dominant best that the world has become accustomed to. Post-race, Kipchoge reported on Twitter that at the 25km mark his ear blocked and he couldn't open it anymore.
After 25 kilometers my ear blocked and it couldn't open anymore. But this is how sport is, we should accept defeat and focus for the winning next time.

Thanks for the support. pic.twitter.com/No1Kcyizco

— Eliud Kipchoge – EGH?? (@EliudKipchoge) October 4, 2020
Hats off to Kipchoge for turning up, putting it on the line, pushing on, and accepting defeat.
In the battle of Britain,  Jonny Mellor came out on top, just beating home Ben Connor.  Mellor clocked 2:10.06, Connor in 2:11.20.
Australian Brett Robinson unfortunately DNF'd. Brett went through the half marathon split in 1:03.50, but tired significantly after the 30km split, and never made it to the 40km checkpoint. Best wishes to Brett for a speedy recovery and return to the road.
Brett Robinson's Splits:
5km: 15:06
10km: 29:57
15km: 45:13
20km: 1:00.22
Half marathon: 1:03.50
25km: 1:15.44
30km: 1:31.27
35km: 1:48.14
40km: DNF
Results top 10:
1 Shura Kitata – 2:05.41
2 Vincent Kipchumba – 2:05.42
3 Sisay lemma – 2:05.45
4 Mosinet Geremew – 2:06.04
5 Mule Wasihun – 2:06.08
6 Tamirat Tola – 2:06.41
7 Benson Kipruto 2:06.42
8 Eliud Kipchoge 2:06.49
9 Sondre Nordstad Moen – 2:09.01
10 Marius Kipserym – 2:09.25